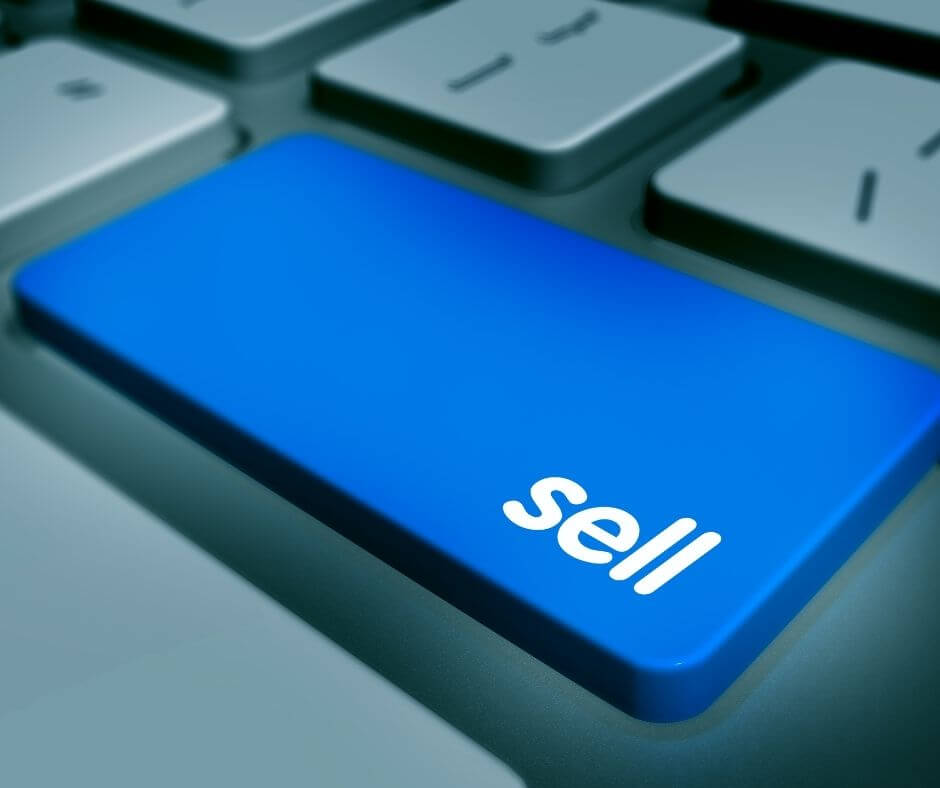 Selling Private LabelThis is what you call products manufactu… More on Amazon isn't a gimmick; it's a way of life. Find out how and why merchants like you turn Private Label sellers. We'll even throw in a few tips on how to boost private label sales at the touch of a button.
Even as early as 2014, private labelThis is what you call products manufactu… More sellers were a standout feature of Amazon's landscape. Some 7 years on, Private Label is still very much a key business model for countless third-party sellers and brand owners on Amazon. 
But newcomers interested in selling Private Label on Amazon might have a few misconceptions about this business model. Here's a basic guide on PL products, along with tips on how to list and boost private label sales with as little effort as possible. 
Private Label Products are Not Generic Items
Private LabelThis is what you call products manufactu… More, a.k.a. 'phantom brand', is any item sold by the manufacturer exclusively to a particular retailer. It usually carries the retailer's trademarked brand name and logo. It can be resold on any website, but only by the brand owner.  
White LabelThis term refers to a product whose manu… More, a.k.a. 'own brand', is a generic product made to resemble a popular big brand product. Several retailers can put their brand name on it, without altering the design or functionality in any way (think generic paracetamol). 
Generic, white label products can no longer be sold on Amazon because the Brand field is mandatory for listing. Some sellers try to get around this by using terms like "Generic" as a brand name. But sooner or later, these listings are suppressed or hijacked.
There's a lot of confusion among sellers about the difference between selling generic and private labelThis is what you call products manufactu… More items. It doesn't help that these concepts are used interchangeably, even by Amazon. And another fuzzy word in Amazon lingo is 'exclusivity'. For instance:
Amazon's 'own brands' (a.k.a. 'Amazon Brands') are not generic, but private labels or 'phantom brands' manufactured exclusively for Amazon to sell. You may find them for sale on Amazon, as well as other websites (e.g. Pinzon, Iris & Lilly).  
Amazon Exclusive brands (a.k.a. 'Our Brands'), are neither private nor white labels. They are newly launched brands that signed up to the Amazon Accelerator program and can only be sold on their own websites and on Amazon. 
But generally speaking, White Labelling is a turn-key solution for start-up brands that need to sell no-frill products quickly. They simply source a standard, licenced and popular product (think ibuprofen tablets) and rush it to the shelves as is, often only adding their brand name to the box. 
Private Labelling is a more complex business model that involves R&D, revamping, finding unique selling points, licencing, repackaging, etc. Private Label sellers on Amazon invest in product design and go to great lengths to protect it from hijackers and copycats.
The Pros and Cons of Selling Private Label on Amazon
Because Private Label brands are owned by the seller, not by Amazon or the manufacturer, the seller calls the shots. Private Label sellers on Amazon can also sign up for Brand Registry to protect their listings from hijackers and copy-cats. 
Private LabelThis is what you call products manufactu… More sellers have several advantages over Amazon's own brands, vendors, and third-party sellers, especially if they sign up for Brand RegistryAmazon Brand Registry is a tool that ena… More. As registered brand owners, they can:
contract the manufacturer with no interference or pressure from Amazon. 
tweak and revamp the product as needed to stay competitive. 
price the product as they wish across multiple channels. 
list their item on their own (A+) catalog page. 
be featured in search results alongside Amazon's and other big brand items. 
have virtually no direct competitors (aside from the odd case of piggybacking). 
search for copycats globally using images or a list of ASINs.
report copycats using the Report a Violation (RAV) tool.
enjoy Amazon's automated protection against copycat listings. 
gain access to the Brand Analytics dashboard.
see average customer ratings per product, buyer demographics, and search term data.
view and compare Top 5 competing items. 
apply Transparency codes for extra security, in exchange for a fee. 
But one major disadvantage for Private Label sellers on Amazon is that they have plenty of indirect competition from brands selling similar items. Also, their sales are based more on how high they rank on the first search page, rather than their price, feedbackA performance rating on a scale of 1 to … More score, or product review. 
Also, unlike most 3P sellers, who use automatic repricers to one-up the competition, Private Label sellers on Amazon have very few software tools at their disposal. You'd be hard-pressed to find another tool like Sellery to monitor the competition and boost private label sales. 
How to Assess Your Competition as a PL Seller
There are really only two ways to find out who all your competitors are on Amazon: manually or with Sellery. In our post titled How to Use Sellery to Boost Private Label Sales, we offer some simple solutions. Give it a read to find out how to quickly assess your competition. 
Yes, Sellery is a repricer at heart. But it also has a unique ability. It displays your true competitors. 
Other repricers might help you fight against sellers who share your listings. But Sellery will also help you identify and monitor competitors with identical, similar, and substitute products. 
Fig. 1. Designating and monitoring competitors with Sellery
Why does it matter? You can't hope to have a competitive product if there are PL sellers out there who offer more bang for the buck. Thankfully, you can use Smart Lists to find, monitor, and outsmart your competitors. And then tweak your pricing rules based on your sales goals. 
How to Source Private Label Products on Amazon
There's no shortage of product research tools. AmzChart is a good example. It's a versatile piece of tech that analyses sales rankThe sales rank of products on Amazon ind… More (BSR) and reveals profitable niches and suitable keywords. It also tracks the performance of competing products and alerts you when you've been hijacked.
But first things first. You should read up on restricted products, gated categories, and categories with special requirements. We touch on all three of these issues in our Expert Interview, where we share printable visuals like the one below.
Fig. 2. Gating on Amazon US in 2021

Bear in mind that these restrictions change over time and they're not the same across all marketplaces. Some can be lifted with very little effort, while others are a total no-go for Private Label sellers who don't use a professional Amazon Ungating Service. 
When it comes to procuring a PL item, we brought up the topic of manufacturing budgets for Private Label products in last year's How To series. Just to recap, most sellers spend 1/5 of the selling price on 'landed cost' (materials, labor, warehousing, customs, etc.). 
Other costs you might want to factor into your budget are:
Branding and trademarking (upwards of $400 and several months' wait).
Buying GS1 UPC barcodes (from $250 per unique product).
Photography (over $300 per product, unless it's a large order).
AdvertisingAdvertising is a means of communication … More ($300/month on Sponsored ads and $300 for Lightning Deals at launch).
Amazon seller fees (over $600/month for 100 MFN units sold at $25).
Brand RegistryAmazon Brand Registry is a tool that ena… More fee of $248.
Freight surcharges, cargo insurance, and 'bullwhip effect', as Freightos put it.
Finally, there's the issue of finding the right supplier. Luckily, we dedicated an entire post to it. It's titled Private Label Product: Sourcing. It touches on sourcing tech, vendor selection, consolidation, and reshoring. It also talks about scouting, networking, and RfQs.
How to Start Selling Private Label Products on Amazon
You can list a PL item the same way as any other product. If you've sold on Amazon before, you're probably familiar with the process of listing items individually or in bulk. Our How To series will refresh your memory on how you can create a new listing. 
| Note: Never try to match an existing listing with the "Sell Yours" link. Every Private LabelThis is what you call products manufactu… More item must have its own listing, however similar it may be to others.|
But bear in mind that a standard listing is easy prey for hijackers and competitors who make bogus infringement claims. So, instead of creating a standard listing, consider using the A+ tool available to registered brand owners. This is a list of the steps we recommend you take:
Register your trademark at the relevant office (please check this list).
Gather all the necessary information from that list.
Sign up for Brand Registry. 
Create your A+ listing using the templates and features available to you (as seen in this My Amazon Guy tutorial).
Repricing matters, so download your free Sellery trial to start competing with other PL sellers and Amazon and maximize profits right away.
So, as you can see, there's a lot more to selling private label on Amazon than sticking a logo on a product. If you're having trouble keeping up, don't worry: Private Label sellers weren't born experts. With a little time, patience, and some scrolling through our blog, you too can generate and boost private label sales on Amazon. 
Don't miss the chance to get fresh Amazon News and Amazon expert insight articles right when we post them directly in your inbox.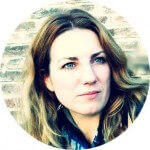 Melanie takes an active interest in all things Amazon. She keeps an eye on the latest developments and keeps Amazon sellers up to speed.