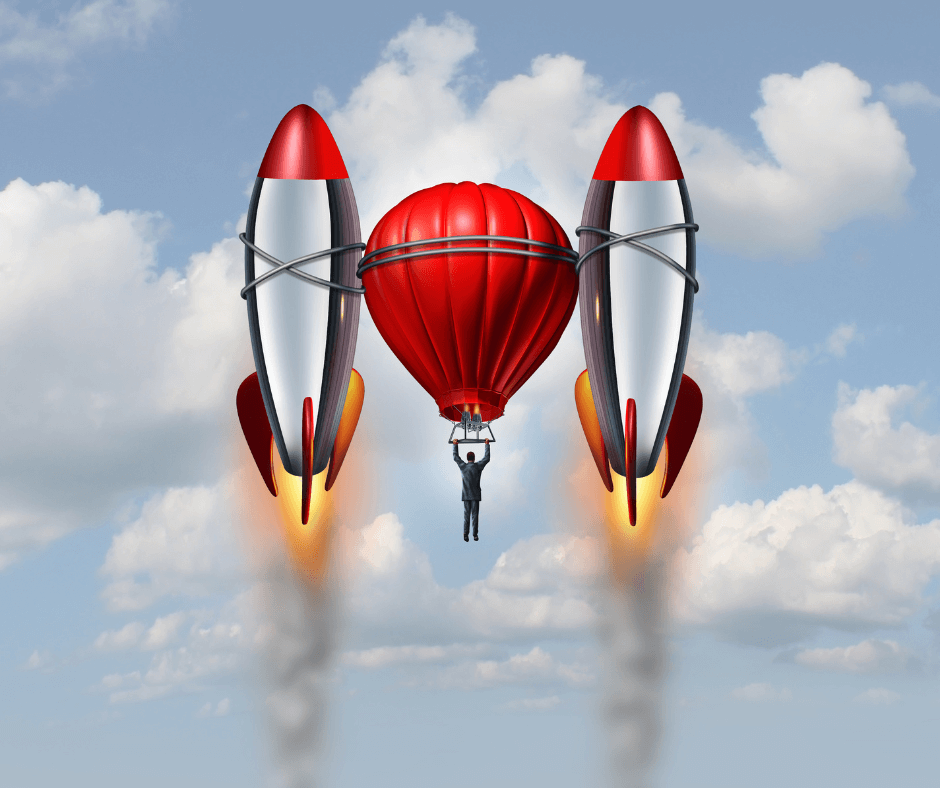 Editor's Note: Originally published on Feb. 5, 2019. Last updated on Dec. 5, 2022.
As a private labelThis is what you call products manufactu… More seller, you may be wondering: What is the Amazon Accelerator Program? If you sell on Amazon and you want to become one of Amazon's 'Our Brands', but you don't know how the Accelerator works, join us on a deep dive into.
The Rise of 'Our Brands'
In Oct. 2018, Amazon launched a page called Our Brands. It was an open invitation for manufacturers and brand owners to sell exclusively through Amazon, as CNBC explained. The goal? Ramp up the private labelThis is what you call products manufactu… More business and diversify the offering.
But this new focus on Our Brands was seen as pushy. And when Amazon started tagging on seller listings, it didn't go down well with merchants who sell on Amazon US. They were worried it would bite into their profits, despite industry experts claiming it was 'fair game'.
Then came recommendations like Top Rated from Our Brands. This slider was shown on all pages above organic Amazon search results. So, what started as a gentle nudge in the apparel category quickly developed into a serious own-label marketing push, The Markup claimed.
For professional sellers, this change was unnerving. After all, Amazon subscriptions include access to the market. But nobody ever said they'd be competing against Amazon's own brands. Or that there would be any category restrictions or selling requirements.
Signing Up for the Amazon Accelerator Program
The concept of Our Brands is here to stay, though it's far less conspicuous. Nowadays, giving Amazon exclusivity over your brand and letting them call it their own in return for a greater market base is called joining the Amazon Accelerator program.
To sign up to the accelerator, brand owners need to click on the Sign Up button on the Accelerator page or the or Apply Now button on the lesser-known Our Brands page. Note that sign-up requirements may vary, but Amazon will expect to see your sales turnover and website.
To maximize your chances of being accepted, you should make sure that your annual sales levels are a seven-figure sum, you already advertise your products on Amazon and commit about 5% of your revenue to it (at least $50k), and you have healthy FBA inventory levels.
Accelerator Versus Incubator
Startup accelerators (a.k.a. seed accelerators) give startups access to investment, mentorship, and networking opportunities. They also include access to sell in niche markets. To boost awareness, they usually end with a public pitch or a demo day for media and investors.
Accelerators and incubators have different goals. Accelerators compress years of business building into a few weeks. Incubators are spaces where new tech companies find their niche. You could think of an incubator as the precursor to an accelerator program.
Also, the structure is different. In an accelerator program, the mentor group spends several weeks or months showing you the ropes and becoming involved in the business. One example is Techstars, a well-known and very selective accelerator.
Incubators like Idealab are co-working environments. They lease out work space to specific types of businesses and provide a connection with the local community. Please note: signing up may involve relocating and working in an open-seating environment.
Amazon Accelerator Versus Launchpad
So, what is the Amazon Accelerator program? It's a service that boosts awareness and drives sales. It's a bit like Amazon Launchpad, which gives tech start-ups a leg up, except Amazon Accelerator is more like a franchise for emerging brands with a variety of products.
At least, that's the way it used to be. Over the years, the line between Accelerator and Launchpad has been blurred. Both programs now include products like toys, stationery, pets, health, beauty, baby, home, lawn, and sporting items.
Even so, they are fundamentally different. Accelerator products (e.g., Pinzon, Stone & Beam) can only be sold on Amazon. They have no market presence outside of Amazon. But Launchpad products (e.g., Fend foldable helmets and RunLessWire switches) are not exclusive to Amazon, even though they may hand over some of their equity to Amazon.
Amazon Accelerator Vs. Other Accelerator Programs
There are many different types of accelerator programs on Amazon. But many of these are accelerators in name only; you could think of them as virtual workshops. Others are only available to sellers on specific venues at specific times of the year. Here are a few examples:
The last example alone is responsible for countless tech ideas and AI-based services. Take, for instance, the HelixAI Alexa assistant for science labs and the Roby help desk and receptionist tool. Other tools that grew thanks to this accelerator program were Unruly Splats coding tiles for educators and the VoiceItt speech recognition solution.
Then there's also Blutag, a voice engagement tool for e-commerce businesses. With this app, retailers can make sure that their customers place voice orders through Alexa not only from Amazon, but also directly from their website.
Why Sign Up for Amazon Accelerator?
Amazon.com currently targets 17 product categories with this accelerator program and it's estimated that there are over 100 own brands on Amazon US alone. But what's in it for Amazon? Exclusivity means:
Complete control of the supply chain.
More power to force big brands into lowering prices.
Better profit margins.
Higher customer retention rates.
Better user experience.

More importantly, though, what's in it for you? If you get with the program, Amazon may be willing to offer you:
Being featured on the Our Brands page.
On-boarding (analytics and metrics tools for free).
Support from the Amazon marketing team.
A platform for you to test your private labelThis is what you call products manufactu… More products.
Office space at headquarters in Seattle, if available.

Is there a catch? We could think of at least 10. Signing up to the Amazon Accelerator Program means you'd become:
A no-name seller.
You'd be removed from a wider market, and you'd never be able to build up a reputation with your customer base.
A muffled manufacturer.
You'd have to follow strict production timelines with no control over packaging or logistics.
A one-trick pony.
The brand is theirs. So, if you designed new items to sell by yourself, you'd need to start from scratch.
A single-channel seller.
Multi-channel retail comes with perks. You gain experience, build a customer base, network, and improve your business acumen.
An easy prey.
There's no brand gating for Our Brands and price thresholds aren't up to you. There's a risk that competitors will take advantage of this to influence Amazon's prices and lower your revenue.
A co-dependent contractor.
Amazon's profits may trickle down to you now, but there's no guarantee you can maintain your margins in the long run. Putting all your eggs in one basket is .
A disruptor.
Selling only to Amazon means you wipe out distributors and retailers from the equation.
A customer-less business.
You have no access to substantial customer data, so you're kept in the dark in terms of customer base.
A sitting duck.
Being kicked out of the program would have massive consequences. As a member of the Amazon Accelerator Program, you're at the whim of Amazon employees.
A small fish.
If there's a purchase clause in your contract, Amazon can end up buying your entire business for a paltry sum.
To sum up, the Amazon Accelerator Program is a great way for brand owners to go toe-to-toe with big brands on a level playing field. But it's more of a franchise agreement than an accelerator.
Either way, Amazon only stands to gain. But fulfillment by Amazon may be an alternative you're more comfortable with. Whatever your choice, subscribe to our blog and maximize your growth prospects with all the latest seller news and tips.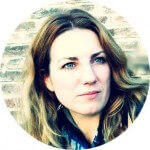 Melanie takes an active interest in all things Amazon. She keeps an eye on the latest developments and keeps Amazon sellers up to speed.