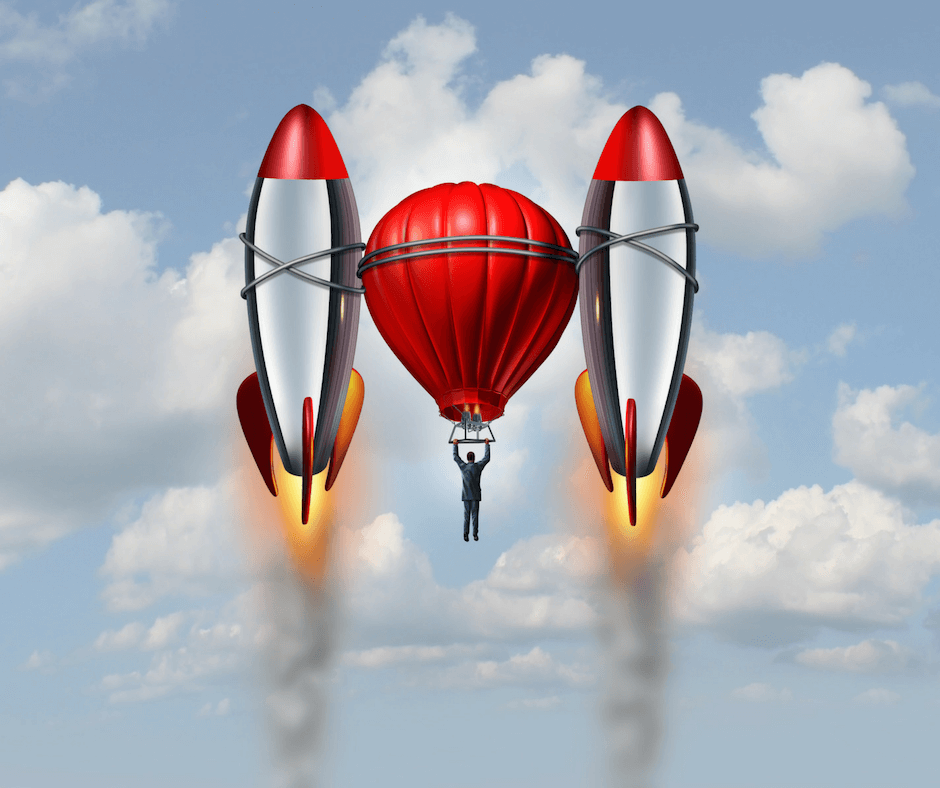 The question on every private labelThis is what you call products manufactu… More seller's lips is: What's the Amazon Accelerator Program? If you sell on Amazon and you want to sign up to Our Brands, join us on a deep dive into how this accelerator works.
In Oct. 2018, Amazon launched a page called Our Brands. It was an open invitation to brand owners and manufacturers to sell exclusively through them. The goal? Ramp up their private labelThis is what you call products manufactu… More business and diversify their offering.
But this new focus on Our Brands was seen as pushy. And when Amazon started piggybacking on seller listings, it didn't go down well with merchants who sell on Amazon.com. They were worried it would bite into their profits, despite industry experts claiming it was 'fair game'.
Then came the Top Rated from Our Brands slider. It was everywhere. What started as a gentle nudge in the apparel category in Apr. 2018 developed into a serious own label marketing push. The slider is shown above organically-ranked Amazon search results.
For professional sellers, this change is unnerving. Their Amazon subscriptions include access to the market. But nobody ever said they'd compete against Amazon's brands. Or what categories and selling requirements apply to these brands.
Signing Up for the Amazon Accelerator Program
So, Our Brands are here to stay. To sign up to the accelerator, brand owners need to click one of the Sign Up buttons on the Our Brands page. The top one invites you to Join the Amazon Family of Brands. The bottom one urges you to Become an Our Brands manufacturer. This CNBC article has more to say on that.
Note: Selling requirements may vary.
Screenshot of the Amazon Accelerator Sign Up Page[/caption]
Amazon Accelerator Versus Launchpad
What is the accelerator program? It boosts awareness and drives sales, a bit like Amazon Launchpad. But Amazon Accelerator sounds more like an franchise than a launchpad for innovative tech businesses.
Wait: What's an Accelerator Program?
Startup accelerators (a.k.a. seed accelerators) give startups access to investment, mentorship, and networking opportunities. They also include access to sell in niche markets. To boost awareness, they usually end with a public pitch or a demo day for media and investors.
Accelerator? More like Incubator
Accelerators and incubators have different goals. Accelerators compress years of business building into a few weeks. Incubators are spaces where new tech companies find their niche.
Also, the structure is different. In an accelerator program, the mentor group spends several weeks or months showing you the ropes and becoming involved in the business. One example is Techstarts, a well-known and very selective accelerator.
Incubators (ex. Idealab) are co-working environments. They lease out work space and provide a connection with the local community. Depending on the sponsor, they look for specific types of businesses. Please note: signing up may involve relocating and working in an open-seating environment.
Is the Amazon Accelerator Program Better?
It's hard to say, but we can look to recent months for ideas. Remember the second phase of the Amazon Alexa Accelerator developer startup class? It was powered by Techstars. At the end, the tech ideas were pitched to Amazon execs.
An Alexa developer accelerator and a private label accelerator are two different things. But it's worth asking ourselves:
Will this new accelerator one day expand from private brands to tech startups?
Will Amazon eventually buy some of these brands?
Will Amazon gobble up true accelerators (Techstars), compete with them, or collaborate?
It's anyone's guess. Amazon.com currently targets 17 product categories with this accelerator program. Back in October 2018, TJI Research claimed over 125 private label companies were already part of it.
What's in it for Amazon?
The product range would be better and more diverse, for starters. But if brand owners sign up in droves, the sky's the limit for Amazon. Exclusivity means:
complete control of the supply chain;
more power to force big brands into lowering prices;
better profit margins;
higher customer retention rates;
better user experience.
What's in it for you?
If you get with the program, Amazon promises you:
On-boarding (metrics tools for free)
Support from its marketing team
A platform for you to test your private label products.
What's the catch?
Bottom line, signing up to the Amazon Accelerator Program means you'd be:
A no-name manufacturer.
You'd be removed from a wider market, and you'd never be able to build up a reputation with your customer base.
A one-trick pony.
The brand is theirs. So, if you designed new items to sell by yourself, you'd need to start from scratch.
A single-channel seller.
Multi-channel retail comes with perks. You gain experience, build a customer base, network, and improve your business acumen.
Putting all your eggs in one basket.
Amazon's profits may trickle down to you now, but there's no guarantee you can maintain your margins in the long run.
A sitting duck.
Being kicked out of the program would have massive consequences. As a member of the Amazon Accelerator Program, you're at the whim of Amazon employees.
A disruptor.
Selling only to Amazon means you wipe out distributors and retailers from the equation.
To sum up, the Amazon Accelerator Program is a great way for brand owners to go toe-to-toe with big brands on a level playing field. But it's more of a franchise agreement than an accelerator.
It's too early to tell what the endgame is for Amazon, but it only stands to gain. Can the same be said for third-party sellers? Suddenly, signing up for Selling on Amazon subscriptions lost its shine. But fulfillment by Amazon may be the solution.
Are you an individual seller hoping to grow, or a top seller worried about what the future holds? Subscribe to our blog and join us for a follow-up post. This next piece will explore the possible effects of 'Our Brands' on your growth prospects.

Melanie takes an active interest in all things Amazon. She keeps an eye on the latest developments, and keeps Amazon sellers up to speed