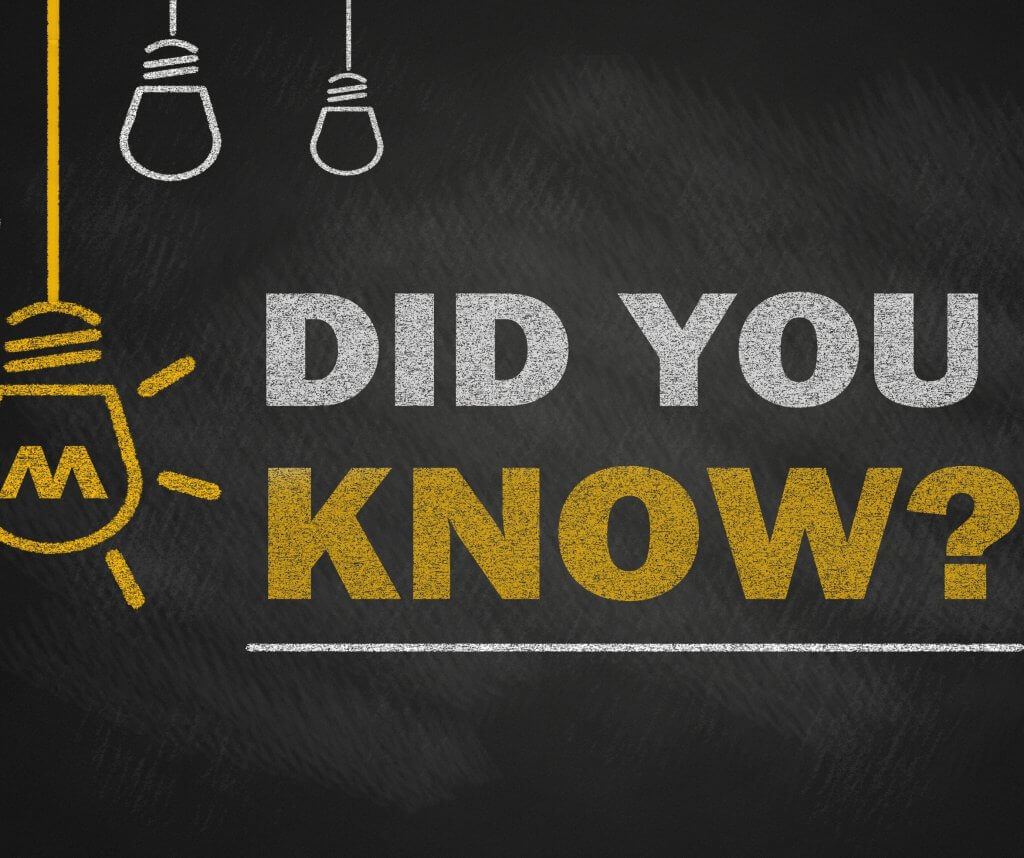 Around 2009, Amazon began launching a handful of Amazon-owned Private-Label Brands, an effort that ramped up significantly over the following decade. Today, the E-Comm giant has launched somewhere in the ballpark of 400 private labelThis is what you call products manufactu… More and exclusive brands.
In more recent years, Amazon has diversified its brand ownership strategy and has also launched over 100 Amazon Exclusive Brands in partnership with established or up-and-coming manufacturing partners.
Both Amazon brand types have a uniquely different business strategy but fall under the ("Our Brands") umbrella.
Amazon doesn't publicly state which of the brands on their site are Private-Label versus Amazon Exclusive, but they list the logos of some of the most notable Amazon brands of today.
Curious to know which brands are owned by Amazon? Here they are: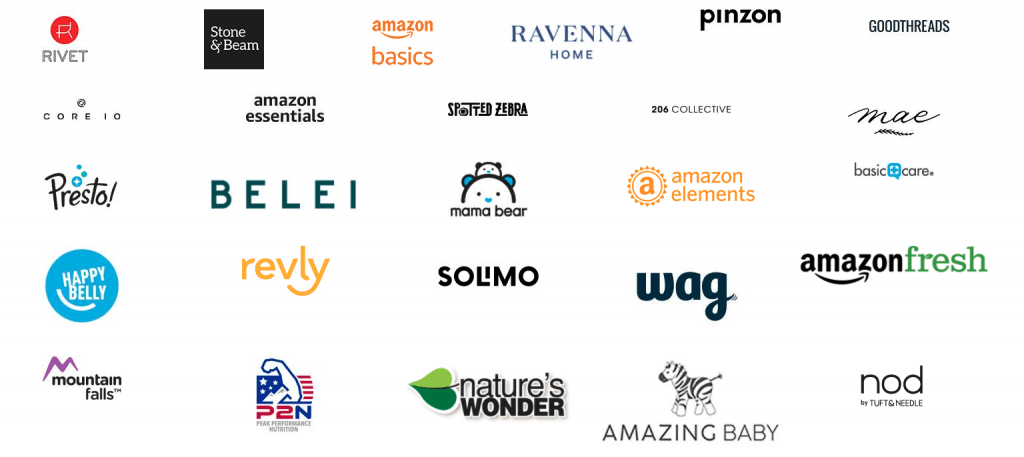 Amazon has also attempted to diversify its offerings and tap underserved niche markets by launching in many categories instead of just apparel and tech accessories where it began its brand-ownership efforts.
Though it's clear they are trying to capture business from all angles, it's clear that not all Amazon brands perform the same.
This week we offer you a bird's-eye view of the differences between the two brand ownership models Amazon is using and offer some insights about how you can remain competitive.
So what exactly is an Amazon Private-Label brand?
Private-label is a business model whereby a manufacturer (or sometimes supplier) produces (or sources) an item sold only by a particular retailer under the retailer's own brand.
The retailer uses all their own branding including logo, labels, packaging inserts, etc., not the manufacturers.
It's an age-old model some supermarkets have been using for years; think Trader Joe's or Aldi chains, which are notorious for purchasing wholesale from manufactures and positioned their products as either "unique" or "cost-saving".
The private-label model requires some additional effort from the retailer who is typically responsible for developing, producing, marketing, and trademarking the private-label products.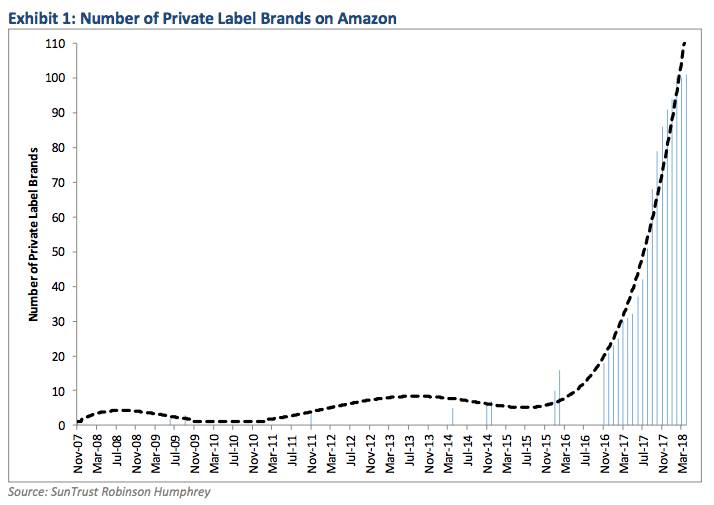 Amazon's private-label brands started with a focus on three categories; apparel, household goods, and groceries but is now expanding to many other categories.
Though the company has launched over 100 private-label brands, according to GartnerL2 Research Firm, the majority have not performed well and collectively they account for less than 1% of sales.
The most successful Amazon Private-Labels brands are Amazon Basics, Amazon Collection, and Amazon Essentials. And it seems their sweet spot is Amazon-branded brands that offer high-quality, generic items for a lower price than anywhere else found online.
How is an Amazon Exclusive Brand different?
Unlike Private-Label, Amazon Exclusive brands originate in partnerships with a manufacturer to produce a specific product or line of products.
These partnerships come about in one of two ways; Amazon recruitment (where Amazon reaches out to the manufacture directly with an exclusive brand proposal) or by the manufacturer applying to be part of Amazon's Accelerator Program.
If you would like to know more about the Accelerator program, be sure to check out this prior article we published on our blog that covers the in's and out's.
Being approached by Amazon for exclusivity sounds like an exciting prospect, but there are some disadvantages.
Brands recruited by Amazon are often given strict production timelines and are typically required to give Amazon some decision-making power over things like packaging, pricing, positioning, and of course the exclusive right to sell the product.
In return, they give the manufacturer preferential treatment and marketing dollars.
Brands that apply to join the Accelerator Programs are under similar terms when and if they are eventually asked on as an Amazon Exclusive brand supplier.
Should third-party sellers be concerned about competing with Amazon-owned brands?
Although Amazon Private-Label brands and Exclusive brands only make up a small percentage of their revenue, it's fair that as a seller you might be concerned about direct competition with Amazon. But Amazon has a few disadvantages you might consider as you position your own brands:
Amazon's brands have limited recognition – unlike Amazon, you can also establish your brand off the Amazon platform and build customer loyalty by providing exceptional products and the very best customer service.

Amazon's brand positioning is easy to understand – so position your brand in a small pond, and one without Amazon brand competition.

Amazon can't incentives its own customer reviews – so, focus on accumulating strong customer reviews to help your products stand out.
Hopefully, this article helped clarify the difference between Amazon's Private-Label and Amazon's Exclusive Brand ownership strategies and gave you some food for thought about how to remain competitive.
If you would like to know more about the scenarios in which you are competing with Amazon brands, we suggest you consider using an Amazon repricing app like Sellery, which gives you real-time intelligent strategies to beat your competition.
This post is the second of many in our new "Did You Know?" series.
Did you know that Amazon's Prime Air Program is among three carrier programs with FFA-approval to test drown delivery?
If not, learn more about the program and drown delivery in our next "Did you know?" piece.
Add your e-mail below and we'll send them right to your inbox as soon as we publish!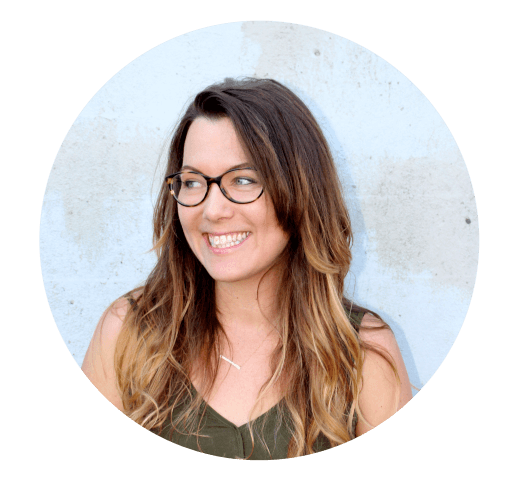 Amanda is an organization obsessed, eclectic, boy-mom, and strategy-junky who wears many hats at SellerEngine. She enjoys staying in the know and writing about e-commerce in a way that is uncomplicated and accessible.