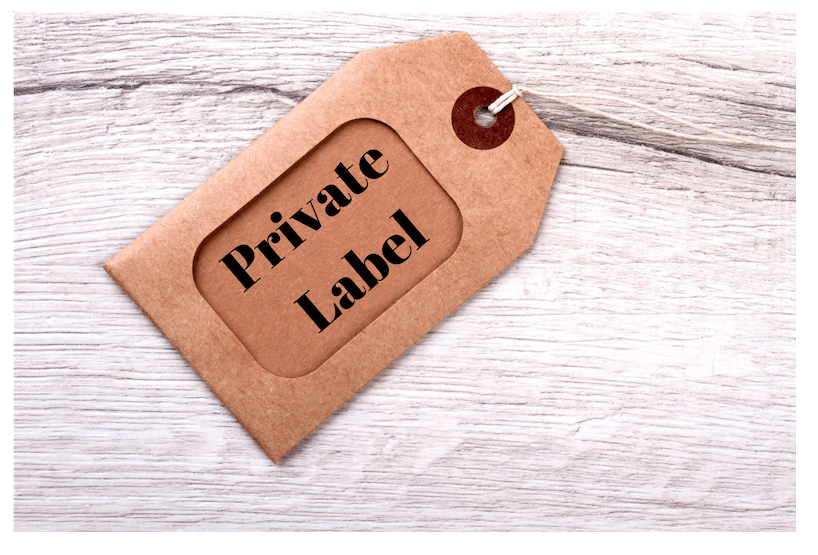 Private labelThis is what you call products manufactu… More is big business on Amazon. If sourcing for Amazon isn't your forte, but you'd like to sell PL products, give this a quick read. Our new series takes you through the basics of private label, starting with Amazon inventory sourcing.
Over a million new merchants signed up to sell on Amazon in the past year alone. With competition growing, many e-tailers – including Amazon – are turning to private label. And with all the advantages of Brand RegistryAmazon Brand Registry is a tool that ena… More, it should come as no surprise.
There's been a shift from conventional to own-brand business on Amazon. But the scale of it is anyone's guess. While we wait for Deloitte's new private label report, there are a few trends to take away from the latest survey:
Vendor selection – quality assurance is raising standards for retailers, as well as buyers.

Sourcing tech – retailers invest more in advanced technology for PL sourcing.

Vendor consolidation – they partner up with only the most resourceful manufacturers.

Reshoring – retailers try to reduce the sourcing footprint to strengthen their brand.
So, private label sellers are focusing on ways to improve sourcing. The goal? To change quality perception. They're no longer interested in cheap, generic, white labelThis term refers to a product whose manu… More goods. They're taking a long-term approach to selling on Amazon.
White Label Vs. Private Label
White label and private label are two different things. A private label product is exclusive to the retailer. It may be changed and enhanced at any time. A white label product is generic and sold to a variety of retailers. They simply rebrand it and pass it on to the end-user.
Sellers on Amazon often mistake one for the other. And they try to claim a generic item is a PL product. But private labelling on Amazon can only really work if the product is new, unique, innovative, and yours alone.
Private Label and Brand Registry
An item can be eligible to become a PL product on Amazon if it doesn't have a UPC. If the manufacturer already gave it one, then it's their brand. You can still sell it on Amazon by assigning it a FNSKU code. But you'd need to use the manufacturer's branding.
If it's never been branded or assigned a UPC, then it can be listed on Amazon. And the brand can be registered on the Brand Registry. But not before you register your trademark, which takes time. Even standard text trademarks, without graphics, can take up to a year for the USPTO to acknowledge.
Once you're accepted, you can weed out unwanted competitors. But the wording on the packaging and the claims made on the listing need to be lawful. And your patent, QC, and advertisingAdvertising is a means of communication … More must comply with trading regulations. If you're not sure they do, ask a private label lawyer for advice.
Ultimately, registering your brand can help protect it on Amazon, as seen above. But it won't stop copy-cats from selling fakes on other websites. Registering your trademark and your brand is a necessity, not a magic bullet.
Deciding what to Sell on Amazon
You don't need us telling you what you should or shouldn't sell on Amazon. But a good PL product should have low sales rankThe sales rank of products on Amazon ind… More, high-ranking keywords, few reviews, and a reasonable asking price. And to be worth sourcing for Amazon, it should also be light, durable, and non-seasonal.
Software tools can help you find good PL products and narrow down your shortlist. Start with Profit Bandit and work your way through our list of tools for analyzing your competition. You can also find Amazon inventory sourcing tips on seller forums and online directories like WebRetailer.
Finding Private Label Suppliers
Now that you know what to sell on Amazon, there's still the small matter of the supplier. Quality, factory direct price, and defect rate are important. But if you're sourcing for Amazon, you should also be able to count on raw material availability and prompt deliveries.
Finding the right manufacturer isn't without its share of difficulties. If you're thinking of offshoring, there are a few things to bear in mind. It's not unusual to come across these challenges when you're sourcing for Amazon from abroad:
Price fluctuations due to raw material shortages.

Inadequate intellectual property A collection of ideas, concepts, … More and payment protection.

Lengthy customs clearances and unexpected shipping costs.

The language barrier and time-zone difference.

Subpar manufacturing and labor standards.
It may take weeks to find a supplier that's right for you. When you're ready to put some time and effort into your research, start checking things off this to-do list:
Scout

. Buy similar products locally. Check the packaging to find out who manufactured them. Carry out some basic research about these companies and the countries they operate in.

Network.

Check B2B social sites like LinkedIn and join PL groups.

Market.

Attend trade shows and speak to manufacturers directly. Only give your business card to people you're really interested in working with.

Websurf

. Browse e-commerce guides (e.g.

ecommerceCEO

's). Check manufacturing directories (ThomasNet, Maker's Row, Alibaba, and IndiaMart) for specialized PL suppliers.

RfQ

. Find websites like Global Sources that allow you to submit a request for quotes and then select the best candidates.

Check FB

. Look up their customer reviews and how they handle disputes.

Outsource

. If you don't think you can find reliable suppliers by yourself, look for companies that can do it for you. Some procurement outsourcing companies can also handle contracts, transactions, tracking, and compliance issues on your behalf.

Contact

. Draw the supplier shortlist and start contacting them to check bulk shipping costs and turnaround time. If you're satisfied with the reply, request samples.
At the risk of repeating ourselves, we have one more thing to add before we sign off. Don't put all your eggs in one basket. Multi-channel fulfillment is the golden rule of online retail. Your PL product should be available for sale on multiple websites and venues.
That's our cue, folks. Don't forget to follow our blog for more private label tips on budgeting, pricing, and promoting PL products on Amazon. And while you're here, check out our Prime DayPrime Day was initially a one-day sales … More Prep series for insight into sourcing for Amazon sales.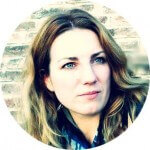 Melanie takes an active interest in all things Amazon. She keeps an eye on the latest developments and keeps Amazon sellers up to speed