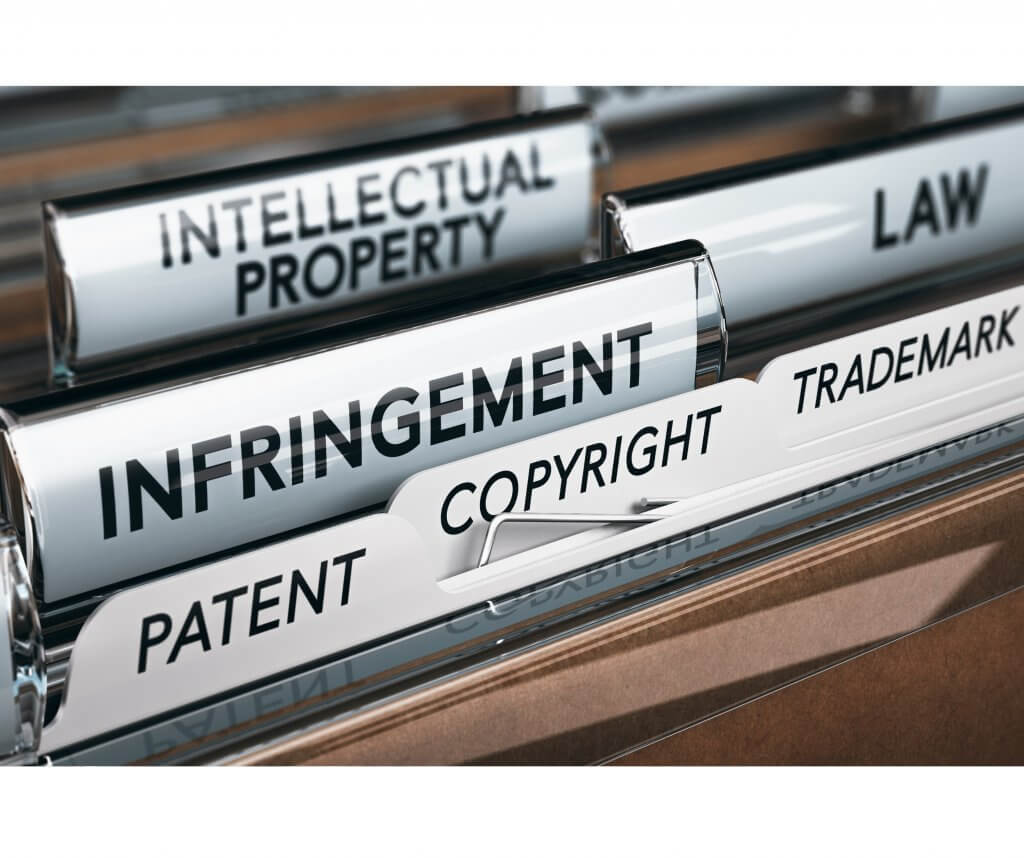 They say it's never too late to learn. Well, if your account is suspended for Intellectual Property A collection of ideas, concepts, … More infringement (IP infringement), you probably disagree. We're here to show you there's still hope. Here's how to handle a complaint on Amazon about IP infringement.
A couple of years back, the harsh reality of Intellectual Property A collection of ideas, concepts, … More infringement (IP infringement) and how much damage it can do started to hit home. Countless accounts were shut down. Some sellers have had to completely rethink their business model to survive. And it's only gotten worse since.
Today, IP Infringement is one of the most common reasons that Amazon merchants lose their selling privileges. But you can only fend off a suspension if you're switched-on and cautious. Here's what you should know if you're worried about IP infringement:
Who Can Make an IP Infringement Complaint on Amazon?
Filing a complaint on Amazon is much easier than you'd expect – and definitely easier than we'd like. So, the short answer is: anyone can complain about IP infringement. That's why some people file complaints without even having the legal right to. And some don't even mean to do it.
There are a few possible channels for filing complaints on Amazon. The most common one is through an online form. This one asks for information about the identity of the person making the complaint, the listing(s) involved, and the reason for the claim.
Brand RegistryAmazon Brand Registry is a tool that ena… More users also have a way to assert their ownership. Anyone enrolled in the program can use the Report a Violation (RAV) tool for intellectual property infringement. It automatically kicks other sellers off the listings for this and many other types of claims.
Sometimes, people reach out to Amazon to file complaints. Other times, they let Amazon know there's a dispute between two parties, both claiming they own the rights. Amazon then translates this into an intellectual property infringement. Every seller on those listings will then be affected.
Can IP Infringement Complaints Be Withdrawn?
Yes, absolutely. So, taking the time to understand both the reason and the validity of a complaint is crucial. I can't stress this enough. Why is it so important? Because if the complaint is proven to be groundless or ends up being withdrawn, you're in the clear. You get to keep your account.
More often than not, it's a matter of writing to the complainant. Use the address Amazon gave you in the notification email, if there is one. If the address is fake, incomplete, the email bounces or there's just no reply, channel your inner sleuth and start researching the claimant online.
Why bother? Because sometimes the Rights Owners have no interest in taking third-party sellers down. Sometimes they have an issue with Amazon selling their products. And sometimes they simply have an issue with a specific listing because they feel it's damaging for their brand.
It's not a long shot. These things happen more often than you'd think. So, a retraction isn't out of the question. Unless the Rights Owner has a problem with you, of course. And even then, you still get valuable information on them and their claim that you can use later, at the very least.
What should you be searching for? Look up the complainant's address or parts of it to find a website, a contact form, a social media profile, or anything else that helps pinpoint them. Even if you don't manage to get in touch with them, it's worth a shot.
How Do You Know If the Claimant Is the Rights Owner?
Good question. If the complainant isn't the Rights Owner or their legal representative, then their claim is null and void. And it's easy enough to check. But first, make sure you check the right organization's database to see if the trademark, patent, or copyright is registered.
If the issue is about a trademark or patent, look it up on the official website for the USPTO and the EUIPO, for instance. This will tell you if the claimant has legal rights in the USA or in Europe. If the intellectual property A collection of ideas, concepts, … More is federally registered, then look at this entry carefully.
First, check that the registration is active, and the application isn't pending. Then check that the registration hasn't expired. Patents and copyrights expire after a certain number of years. However, trademarks can last forever, as long as they continue to be used.
Also check the category it's filed under. If the patent applies to a fashion item, but your product is listed in the kitchen accessories category, you're not necessarily in the clear. But at least you have a starting point for talks with Amazon.
How Can Sellery, the Real-Time Amazon Repricer, Help with Complaints on Amazon?
You'd be forgiven for thinking Sellery is an Amazon repricer and nothing more. There's a nifty little feature in Sellery that you should know about.
We call it 'biblio information' (panel in orange below). It's a throwback to the days we catered to booksellers only. It lets you quickly scan for relevant information by looking at a particular product's listing brief. Simply check the 'Inventory' section and you'll spot the panel right away.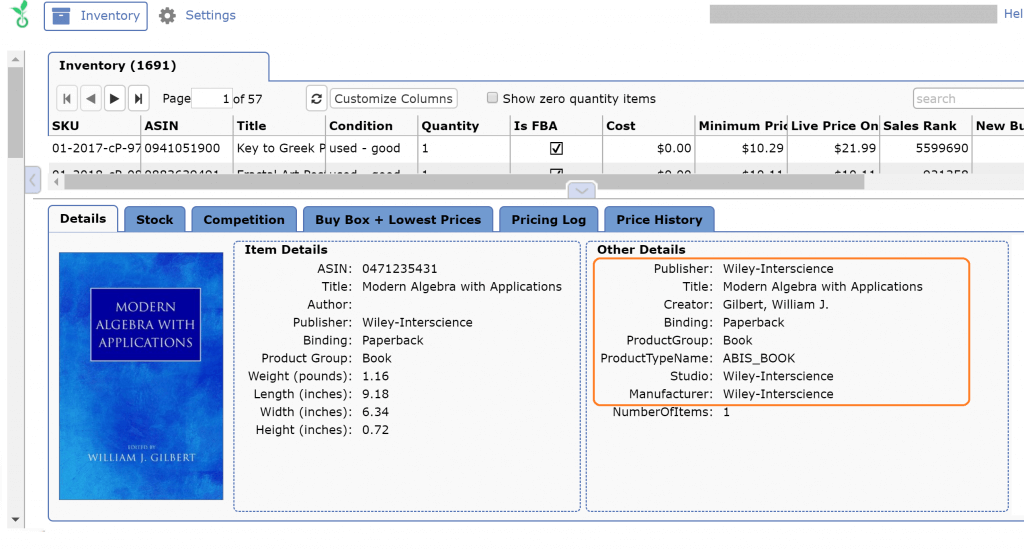 What makes it so useful?
It's not always clear what the issue is with a listing. You might get a vague notice from Amazon and then find that the listing is full of irrelevant information. This tends to happen to media sellers. When they list an item, they simply tag along on an old listing.
But lots of listings have errors, whether by accident or design. The name of the author, publisher, manufacturer, label house or brand can be misspelled or misplaced. You can have entries that don't really apply to the product (i.e. a label house instead of a publisher).
With Sellery, you know exactly where to start your research to prevent and fight an IP infringement claim. And if the worst comes to the worst, then remember we're here to help. Sellery users have special discounts for our Rescue, Reinstatement and Coaching Services.
Fighting off an IP infringement complaint on Amazon can be a herculean task. Amazon holds sellers to a standard that goes above the rigors of the law. So, doing your homework and building up your case with as much information as you can always helps.
To stay on top of intellectual property infringement on Amazon, please follow our blog. And if you should ever feel lost and overwhelmed, remember that our Services team can help you assess the situation and guide you through the process.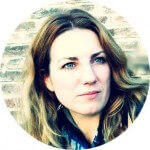 Melanie takes an active interest in all things Amazon. She keeps an eye on the latest developments and keeps Amazon sellers up to speed.