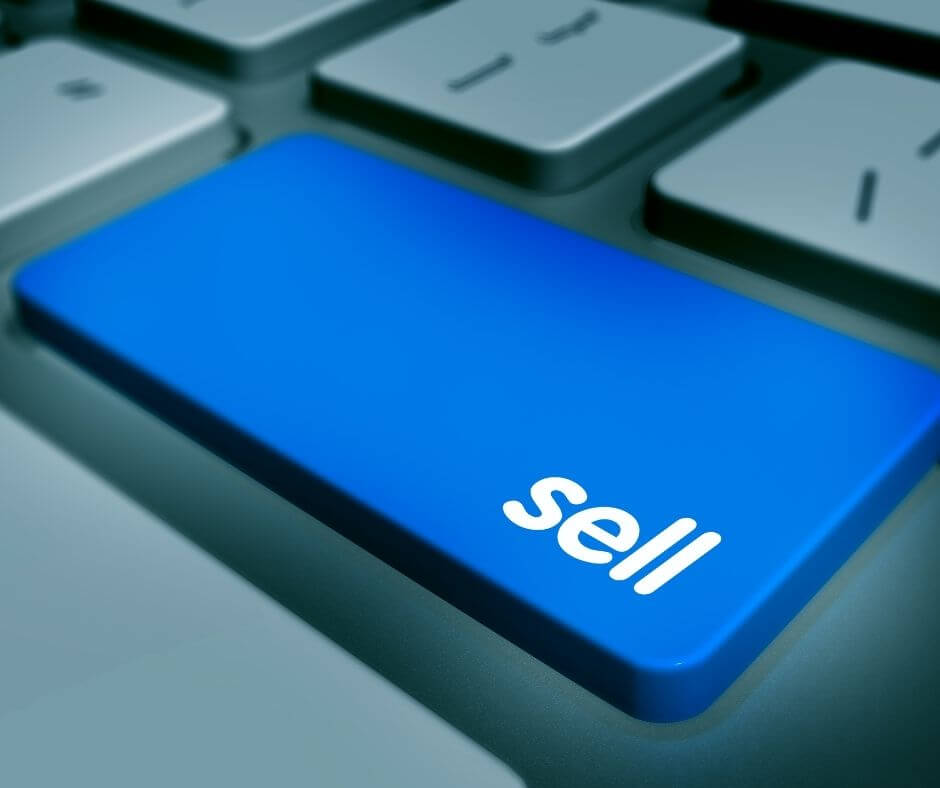 Looking for ways to boost private labelThis is what you call products manufactu… More sales? We could think of at least one tool that can improve your sales velocity on Amazon. Here's how to successfully compete on Amazon with virtually no effort.
Private labelThis is what you call products manufactu… More sellers on Amazon rely on a variety of software tools, including automated repricers. But not all repricers are created equal. 
In an effort to boost sales velocity on Amazon, some tools can drag you through price wars against all the wrong sellers.
If you want to boost private label sales, maximize profits, and compete on Amazon with the right sellers, you need a tool that understands the Private Label market. Because it's not just about your product; it's about how you reprice.
The Private Label (PL) Market on Amazon
All merchants, from small booksellers to luxury fashion brands, know that repricing only works on Amazon if it's large-scale and dynamic. And this is especially important for Private LabelThis is what you call products manufactu… More sellers on Amazon. That's because their competitors aren't immediately obvious.
So, for instance, most third-party sellers worry about the people that sell the same product, on the same listing. And they base their pricing strategy on what these other sellers do, undercutting It's a technique many sellers u… More them to win the Buy BoxThis refers to the situation where a sel… More and tweaking their prices to maximize profits.
But as a Private Lable seller, you need to worry about an entirely different set of merchants as well. Most of your competitors have listings of their own. New ones can pop up at any time, and it's not easy to tell who you're up against sometimes.
Here are 4 types of Private Label competitors:
Not many automated repricers take all these competitors into account. And what's the point of using a tool with tunnel vision?
Boosting Private Label Sales on Amazon with Sellery
Sellery can help you not only find, but also monitor and go toe-to-toe with your competitors. It's the perfect tool for Private LabelThis is what you call products manufactu… More sellers on Amazon because it can fight on three fronts simultaneously. This threefold approach is based on the 3 main factors that affect Private Label sales:
Competitor's Price
Your sales velocity
Your stock levels
Thanks to features like the Smart Lists and Pricing Rules, Sellery can help you monitor all three.
So, you can adapt your pricing strategy accordingly. And because it updates in real time, you always have concrete data to make fast and informed decisions.
Here's how…:
With Sellery, you can keep tabs on the competition.
Thanks to a nifty little feature called the "Competition tab", you can use keywords to look up products like yours. Then simply enable Sellery to include them in your competitor pool from the "Products to compete against" panel.
| Note: In this case, your competitor is a listing, not a specific seller. |
Once you select a competing product, use Sellery to set your prices with a Pricing Rule.
Because it's based not on a specific seller's price, but on the product's overall price, you can be sure that your listing will be more attractive, regardless of what other sellers do.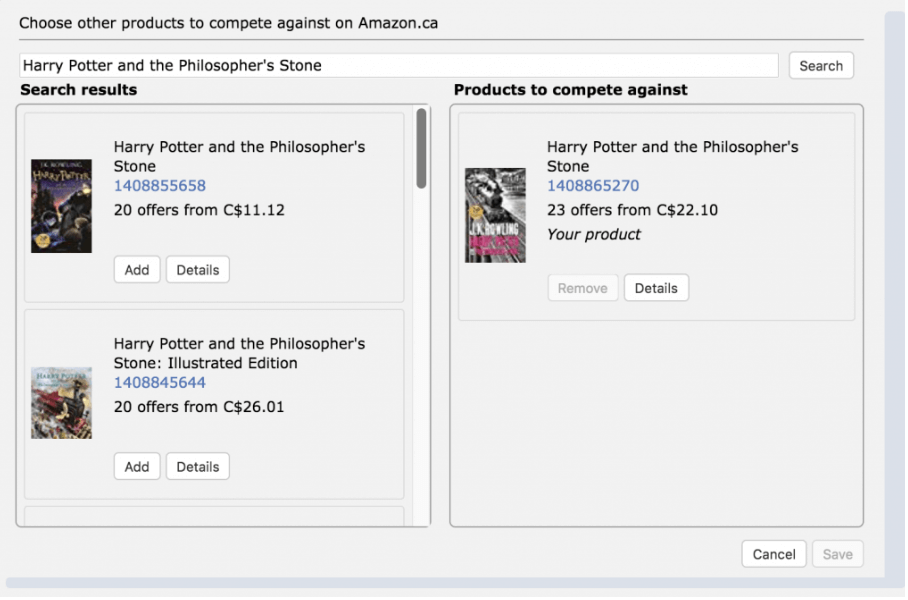 As for sellers on your own listing (piggybackers and drop-shippers), you should be able to outprice them easily.
Unlike others, Sellery won't ask you to choose a price. It calculates the optimum 'Min Price + Shipping' for you, based on your costs and margins.
And if you'd like to exclude specific sellers from your pricing strategy, you can also blacklist or ignore a specific seller's offer (e.g. Prefered Sellers or Amazon itself).
All you need is the seller's ID and to follow this workflow:
'Pricing Rules > Competition Filters > Exclude specific sellers > Seller ID/Nickname'.
Sellery is a great way to visualize and boost your sales velocity.
Using Smart Lists, you can filter your listings to identify fast sellers and slow movers.
This data can help you compare like-for-like sales, visualize sales trends, cut costs, and find new opportunities quickly.
Filter for fast sales:
'My sales > Units sold > greater than x', and then identify the titles that need replenishing.
Filter for slow sales (except for new-in-stock or recently replenished):
My sales > Units sold > less than x'

'My stock details > Date added' not in the last 14 days, for example.
One thing to keep in mind is that the higher your search rank, the more you sell on Amazon.
But your search rank depends on your sales velocity.
If you're new to Amazon, you may need to invest in PPC campaigns at first, to build up your sales volume.
Sellery's Smart Lists and filters can also help you work out which items are worth restocking or getting rid of.
Smart Lists are always up-to-date and you can check them as often as you want to make sure you're getting the most out of your storage space.
A. Top seller, low stock:
You must always have at least 1 unit in stock if you want your listing and your reviews (your greatest asset) to be live.
This is especially when you have little or no competition. This is the kind of Smart List a savvy seller will check daily.
Here's an example:
Filter for quantity:
'Quantity' less than x units.

AND filter for popularity:
'units sold' over the last 14 days less than x units.

B. Old, plenty of stock:
Storage space is expensive.
You only want to stock as much inventory as you can afford.
This is especially important if you ship your items to a fulfillment center, because you'll be paying Amazon monthly storage fees on top of referral and other seller fees.
Also, if it's an FBA product, you should stock as many as you can sell within a year at most, so you don't end up paying Long-Term Storage Fees.
Here's a Smart List all FBA sellers can use to avoid paying LTSFs, cut down on storage costs, and keep prices low:
Filter for high volume:
'FBA quantity with age' 366 is greater than 0.

AND filter for popularity:
'units sold' in the last 366 days less than x units.
Amazon charges sellers on the 15th of every month for any units stored for more than a year.
So, you should decide what to do with these units well in advance.
You could, for instance, check this Smart List on the 9th of every month and reprice/ remove/ dispose by the 10th.
That's a wrap for now, but we'll have more tips on how to boost private labelThis is what you call products manufactu… More sales in an upcoming Priate Label guide. T
To all our readers who are Private Label sellers, please follow our blog. We'll soon be talking about Prime DayPrime Day was initially a one-day sales … More 2021, the new returns policy, and more clever ways to compete on Amazon.
Win the Buy Box more often and accelerate sales
No Credit Card needed. Easy sign up for free trial.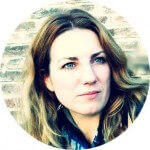 Melanie takes an active interest in all things Amazon. She keeps an eye on the latest developments and keeps Amazon sellers up to speed.