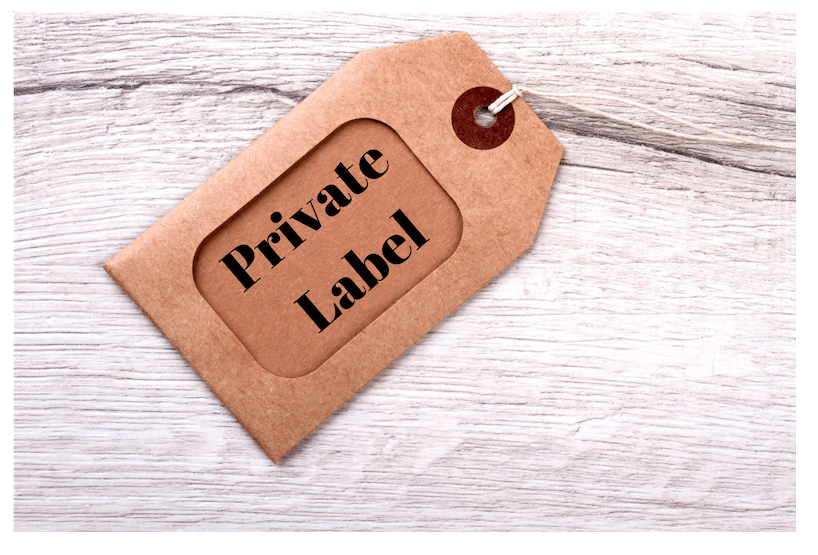 Editor's Note: Originally published on July 9, 2019, updated on Sep. 14, 2023.

Selling Private LabelThis is what you call products manufactu… More on Amazon has its rewards. But what if you could build a scalable PL sales model with only a couple of software tools and a few tweaks? Learn how to outsmart your competition on Amazon with PL sales today.
Selling Private Label (PL) on Amazon is all the rage. JungleScout claims that most sellers on Amazon use the PL sales model. So, whether you're based in the USA or trading as a foreign entity, you've got some serious competition. But all is not lost. Let's see what it takes to find and outsmart your competition on Amazon.
Competition for Private Label Sellers
Amazon PL Brands and Exclusives
Type "Amazon Brand" in your Amazon app or web page. Alternatively, click here to see a dedicated Private Label page. You'll see countless Private Label brands, either Amazon Exclusives or 'own brands' (e.g., by Amazon, Amazon Basics, Presto!, Solimo).
In 2020, Amazon listed over 243,000 PL items, according to the Journal. Though many Amazon brands have since been scrapped, the rest still take pride of place on a search results page. They're favored for their relevance, even though there are higher-rated and better priced items out there.
For Amazon, PL sales expectations have not materialized. As Bloomberg reports, they only amounted to about 1% of all Amazon sales in 2021. So, Amazon changed tack. Rather than invest in its own brands, it focused on Brand Registry, signing up over 700,000 established and PL brands, according to its 2022 Brand Protection Report.
Top Search Results
So, PL sellers don't compete with Amazon as much anymore. Instead, they face off with Amazon's recommendations. The most eye-catching products are the ones with badges, such as Best Sellers, Picks (formerly Amazon's Choice), and BOGOF items.
Other PL Sellers
Aside from Amazon's own offers and other top search results, you should keep an eye out for paid ads. Headline Search Ads and Sponsored ProductsPay-Per-Click (PPC) ad platform for Amaz… More, as shown in the images above, feature not only on the search result page, but also all over product pages and home pages.
How To Stay Competitive on Amazon
Now that you have a pretty good idea of how to find and sort your competition on Amazon, how do you set yourself apart and keep your edge? You can promote your products using social media, paid Amazon ads, and the Amazon Vine Program. But only after you tick these boxes:
Optimize Your Listing
To outrank other PL sellers, you also need perfect listings. It all starts with finding good keywords for your SEO strategy and writing high-converting copy. You'll find plenty of listing optimization tips and best practices on our blog.
Once you tweak those keywords, make sure you have compliant and engaging photos. As a vendor, you have access to Amazon Imaging Services. FBA sellers also have this option, for a fee. Otherwise, find professional photographers online who are well-versed in Amazon images.
Before anything goes live, you should carry out some A/B or Split testing first using special software. This enables you to run two similar versions of a listing simultaneously and see which changes are the most effective.
Price It Right
You need smart tools to keep an eye on your sales and other PL sellers. With Sellery, you can keep tabs on the competition, designate the products you want to compete with, and reprice in tandem.
It's a customizable "set it and forget it" kind of tool, and the only one that reprices in real-time. It can spot market changes and counteract their effect, so that sales and profits stay up. Simply look up some keywords and let Sellery know what product or PL seller you'd like to compete with.
One thing to keep in mind is that the higher your search rank, the more you sell on Amazon. But your search rank depends on your sales velocity. If you're new to this, you may need to bid more on Amazon PPC campaigns and sell at a loss for a while, just to build up that sales volume.
Keep Metrics Up
If you've registered your own brand, you're probably not that bothered about the Buy Box. But the same performance metrics that increase Buy Box percentage will drive sales for you, raise your IPI, and reduce your storage fees. So, take a few minutes to read up on the 17 key metrics.
Rehash and Rewind
Amazon likes to mix it up and see what catches on. Take its Happy Belly trail mixes, for example. But two can play at that game. Repromote your product with new variations, product bundles, or with frustration-free packaging.
You may not compete with Amazon or other PL sellers on new ASINs; at least not at first. But you can still use Amazon's price as reference. Or check the top selected products page to find new potential competitors.
Build a Website
If you don't already have a website of your own to help sell your product, don't waste any time building one. Whether you've registered your brand on Amazon or not, there's no reason to sell exclusively on Amazon. Unless you signed up as an Exclusive Brand, of course.
As more and more people sign up to Brand Registry, Amazon's brand family grows and competition becomes fierce for PL sellers. To outlast your competitors, you need a strategy for scalable sales. But you can't have it if Amazon is your only sales channel and source of income.
In the meantime, make sure your customer service can cope with a rise in queries as sales pick up, without compromising on quality of service. Luckily, the Voice of the Customer dashboard can help pinpoint buyer issues in a flash.
That's it for today, but please follow our blog for more tips on selling Private LabelThis is what you call products manufactu… More on Amazon. Stay tuned for our upcoming posts on the topic of Black Friday sales to find those last-minute key pointers that will unlock your PL sales potential.
Don't miss the chance to get fresh Amazon News and Amazon expert insight articles right when we post them directly in your inbox.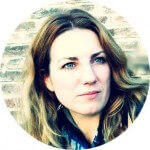 Melanie takes an active interest in all things Amazon. She keeps an eye on the latest developments and keeps Amazon sellers up to speed