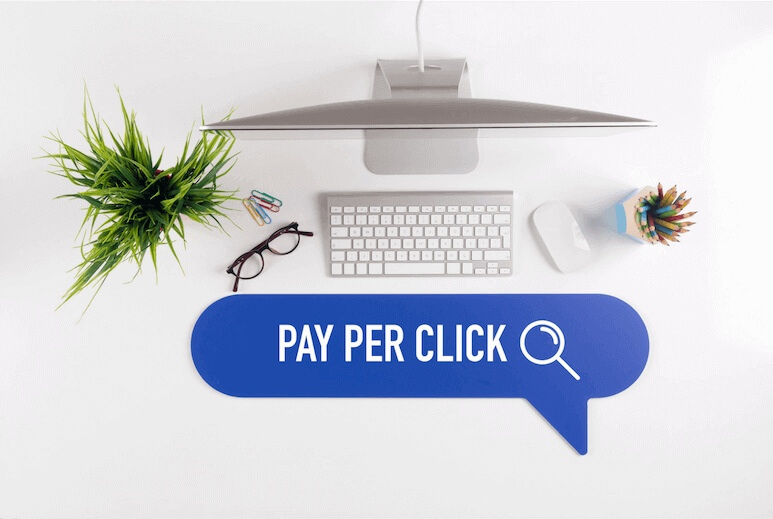 Tempted to try Amazon ads to promote your product? You'd better start budgeting for your Amazon campaigns, then. But what exactly are they? Let's take a look at all the ways you can make your items stand out with Amazon PPC.
When goto.com came up with Pay-per-click advertising (PPC) in 1997, it launched the world's most successful online advertisingAdvertising is a means of communication … More model. And here we are, two decades later, applying this model to reap the benefits of selling on Amazon. But what's so special about Amazon PPC?
Advertising on Amazon
Amazon users are "buyers", not window shoppers. They come to Amazon to search for specific products. Amazon will display certain items based on their search terms, and these unbiased recommendations are called "organic results". But there is such a thing as a "paid result" too.
Types of Amazon Advertising
Amazon offers both paid and free advertising solutions. 'Stores' is an example of the latter, but it's only available to registered brand owners. As for paid ads, these are the product of several other Amazon advertising solutions: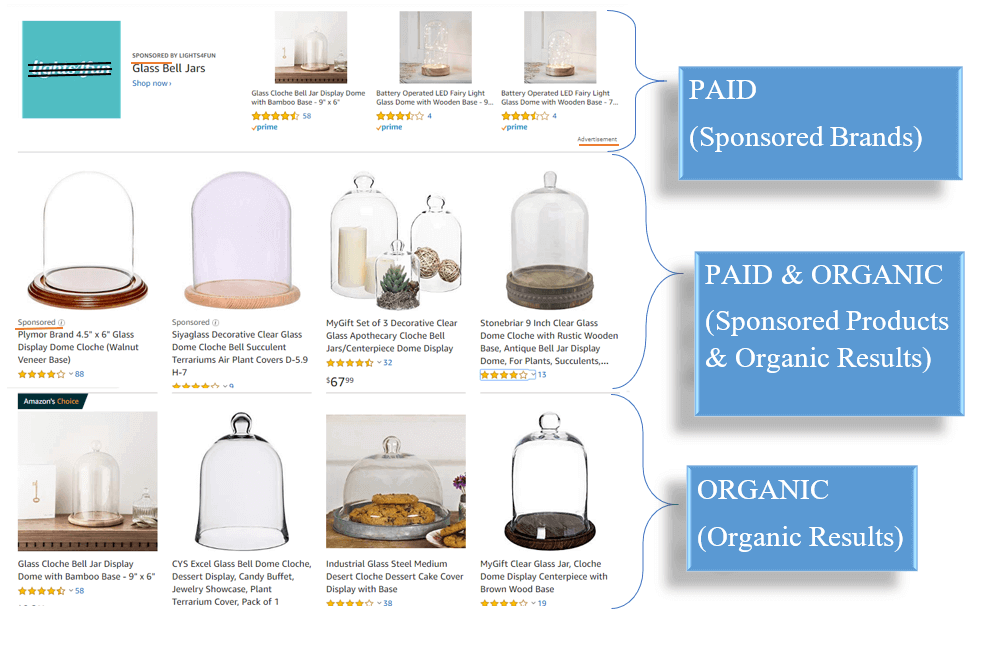 It's important to know the difference between PPC and PPM. PPM or pay-per-impression advertising is where you pay for the impressions you get, not the clicks. Display Ads, Video Ads, and Custom Ads are examples of PPM tools on Amazon, where you're charged for every 1,000 impressions.
So, in the list above, only the first two are examples of Amazon PPC. Sponsored Brands are only available to merchants who have signed up for Brand RegistryAmazon Brand Registry is a tool that ena… More, such as vendors, Launchpad and Handmade users, and private labelThis is what you call products manufactu… More sellers. By contrast, Sponsored Products are ads set up mostly by third-party sellers without a registered brand. That's because when you have competitors (ie you're not a private label seller), your ad will only run if you have the Buy BoxThis refers to the situation where a sel… More.
Both types of Sponsored Ads are shown in the screen grab above. Notice the word Advertisement underlined in red on the Sponsored Brands banner. Also notice the word Sponsored in small print on the Sponsored Products ads. Unlike the banner, a Sponsored Products ad mingles with organic results and blends in with listings in the center of the screen. So, it's great value for money.
Why All the Buzz about Amazon PPC?
After incentivized reviews were banned, paid ads became the best way to market your product on Amazon. But PPM solutions like Display Ads call for a minimum spend of $35,000. By contrast, your Amazon PPC budget can be whatever you can afford.
So, most merchants choose between Sponsored Brands and Products. Also, vendors can no longer promote items that "Can't Realize a Profit" (''CRaP''), so there's bound to be a drop in Sponsored Brands soon. It's safe to assume Sponsored Products ads will pick up the slack.
But if you're not entirely sure you should invest in Sponsored Products, here's a tutorial on Amazon PPC from Urban Cowgirl founder Cherie Yvette. Pay close attention to her pie chart at timestamp 15:20, where she compares sales from various sources and tells you what to bid on:
Setting Up Your Amazon PPC Campaign
As we mentioned in our post on Sponsored Products, there are a few basic requirements for anyone who wants to set up an Amazon campaignSellers and vendors have a variety of ad… More. And the ad placement tips we offered in this post still apply. You'll need:
profitable products with good click-through rate;

a good daily budget for your Amazon ads;

good keywords with little competition;

the highest bids.
There's no shortage of tutorials on setting up Amazon campaigns. When you do, you can opt for automatic or manual targeting. The latter option enables you to set your own keywords and bids. Here's a Sellics tutorial that shows you how to find the best keywords for your product with free tools like Sonar.
This Jungle Scout video explains the link between ACoS and break-even point. It also shows you how to use the Sponsored Products Search term report from an automatic campaign. You can use data gathered by Amazon to check customer search terms and fine-tune your keyword selection.
Now that we've discussed paid results, please follow our blog for more about Amazon campaigns. In Part 2 of our Amazon Ads series, we'll talk about promotions, campaigns, and tools that can enhance and promote your product page on Amazon.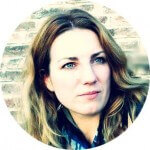 Melanie takes an active interest in all things Amazon. She keeps an eye on the latest developments and keeps Amazon sellers up to speed.