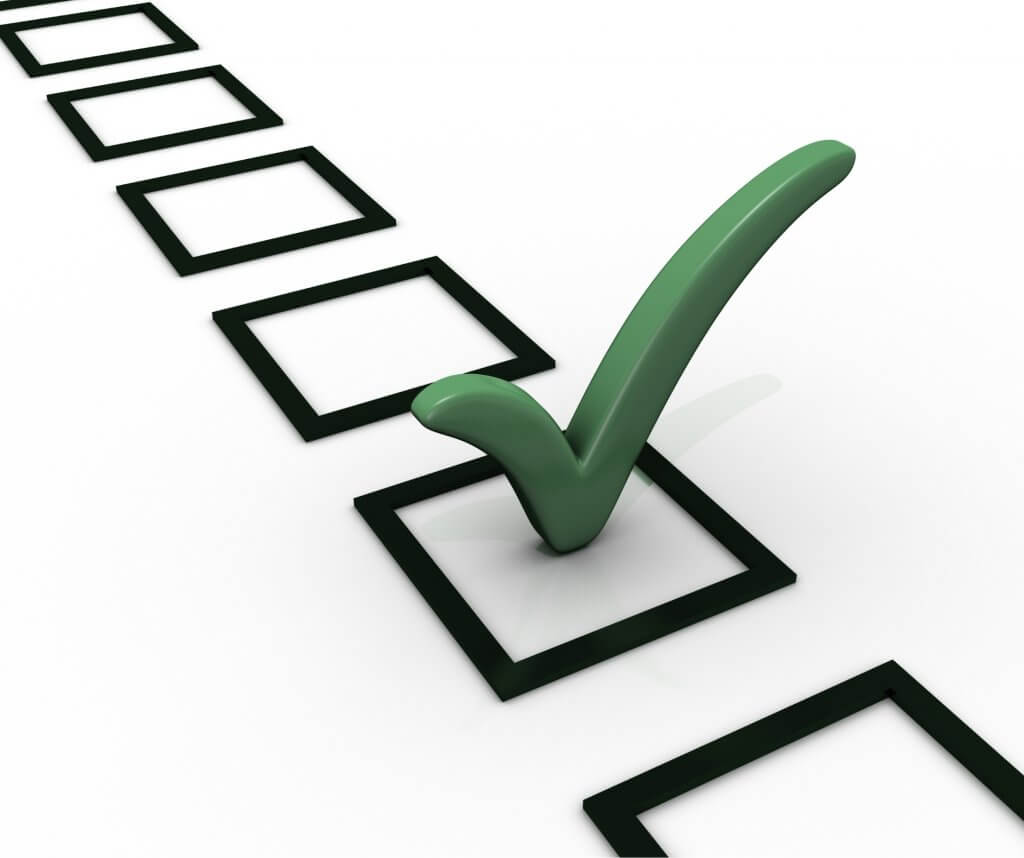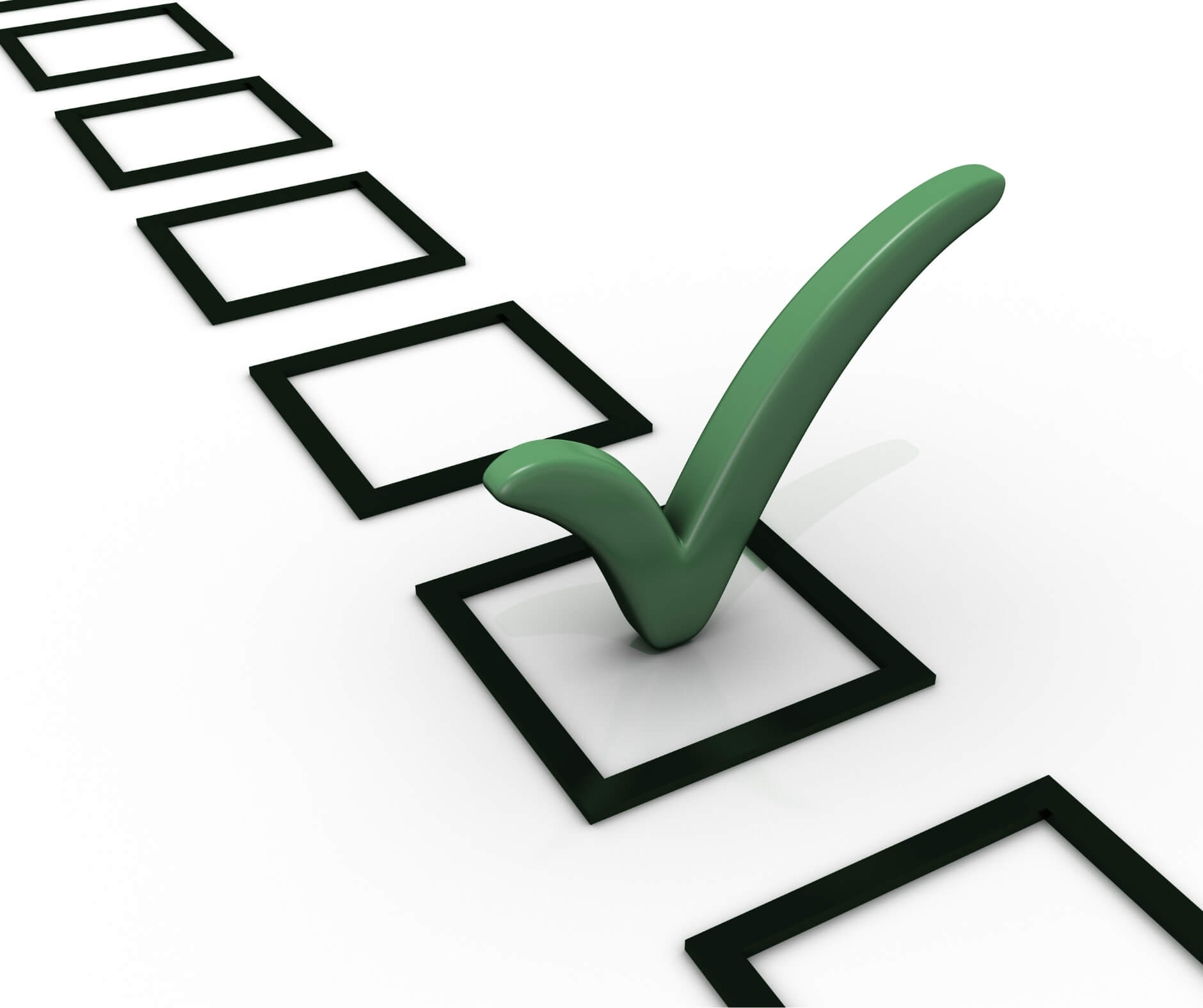 With the holiday season approaching, our Amazon seller checklist might be just what you need to set those wheels in motion. Let's talk numbers and tick everything off your Amazon FBA checklist for Q3.
Amazon gurus make selling on Amazon look really easy.
You're probably looking forward to it too. 
Luckily, we've put together a 2021 New Amazon Seller Checklist, and we're eager to share it.
As a newcomer, you probably want to sell at least 40 items per month to offset the cost of the Professional Plan and enjoy its many perks.
But why not aim for more?
Here are 12 things to consider if you're putting together a more ambitious plan for the rest of the year:
A viable Amazon businessAmazon Business is Amazon's wholesale … More generates 20-30 sales per day. 
But your specific goals might depend on the type of products you have access to and if they're new, used, homemade, handmade, Private LabelThis is what you call products manufactu… More, or a combination of these. 
Ultimately, profits dictate success, not sales volume.
So, it's important to consider your price point. 
For instance, most Private Label items sell on Amazon for under $20, according to Statista. If possible, you should aim for a higher selling price than that, bearing in mind that Amazon buyers expect about 10% off the RRP.
You might be tempted to use 'keystone pricing' to determine if your products are worth selling. This means you'd price an item for twice its wholesale price (i.e. a profit margin of 100%). 
But be sure to add your markup. It's not unrealistic for a seller to expect a 50%-60% markup.
You may also want to scour the catalog (with a few pointers) and opt for several small and lightweight items. 
If they're cheap to store and ship, that translates into more flexibility for you. You can switch suppliers, warehouses, and fulfillment methods more easily.
Finally, the product category matters. Categories like Pet Supplies or Tools & Home Improvement still have room to grow, while others are saturated. But some categories are 'gated' (e.g. Watches and Jewelry), and others come with high referral fees (e.g. 20% for Fine Art).
Those who subscribe to the Individual Plan can only use their seller account to sell on one marketplace (aka venue). Their growth prospects rest on market conditions like local demand and buying power.
But as a Pro seller with an account in good standing, you'll have options. You can sell on multiple venues with Global Selling and save on subscription fees by merging your accounts into a unified account.
You'll also be able to port your listings across venues with the BIL tool.
What's the Target Audience
As you assess your potential for growth and expansion, spare a minute to think about buyer demographics.
As Zentail will tell you, the typical Amazon buyer is a thrifty, middle-class, college-educated, middle-aged, married parent. But that might not be your customer base.
And even after you start selling, you might not be able to tell who your buyer is at first because of Amazon Household. It enables up to 10 buyers to share the benefits of an account holder, and potentially use the same shipping address and payment method, as Business Insider explains.
For instance, the Teen Shop enables Gen Z buyers to place orders approved by their parents. They get to share Prime perks, and they can eventually transition to their own Amazon Student account. But until they do, their shopping habits may be mistaken for their parents'.
What's Your Competition Like
One can never know too much, they say. But if you're going to compete on Amazon, you can read enough to get you started. You'll find plenty of tips on counting, profiling, and monitoring your competitors in our post titled How to Find and Analyze your Amazon Competition.
We also put together some tips for anyone who's thinking about launching a Private Label business on Amazon. In our post titled How to Use Sellery to Boost Private Label Sales, you get a clearer picture of what the competition might look like for your product.
Competition has always been fierce on Amazon, but 2021 has taken rivalry to a whole new level. To put things into perspective, here are a few eye-opening statistics:
MarketPlacePulse calculates that 1 new seller joins Amazon every minute.
There are 1.5 million active sellers on Amazon and 712,000 may join by the end of 2021.
Feedvisor claims there are 42% more brands selling on Amazon since last year.
In Q1 2021, 55% of products sold on Amazon came from marketplace sellers, according to DigitalCommerce360.
How Do You Want to Sell on Amazon
There are many ways to sell products on Amazon, and sellers are very imaginative when it comes to sales tactics.
But over the years, Amazon has tightened its rules so that only the fastest and most efficient strategies remain. Here's how you can run an Amazon businessAmazon Business is Amazon's wholesale … More today:
Private LabelThis is what you call products manufactu… More. This usually involves improving the design of an existing item, manufacturing it, and applying your own logo to it.


Drop-shipping. Sellers can outsource their fulfilment to a third party, but only if they take full credit for the sale and buyers have no knowledge of the outsourcee.


Arbitrage. Based on the 'buy low, sell high' principle, this tactic is now only feasible for sellers who can show itemized invoices for all items bought in store for resale online.


Amazon Business. As the manufacturer or distributor of a product, you can use Amazon to facilitate B2B sales.
Wholesale. This option is only available to authorized resellers who buy their products in bulk from a brand or distributor. Wholesalers are free to outsource fulfillment.


Handmade. This program caters to artisans who handcraft unique items and employ less than 20 people. Listings don't ever expire, but sellers are not allowed to enter into partnerships with manufacturers.
How Will You Fulfill Your Amazon Orders
There are several ways to fulfil your Amazon orders.
It's best not to put all your eggs in one basket if you sell on Amazon.
That's why many sellers run a hybrid fulfillment network or switch between them as needed.
Here's how you can fulfill your inventory on Amazon:
FBM (Fulfillment by Merchant). You ship from your own warehouse and you handle buyer communication, returns, discounts, refunds, and claims.

SFP (Seller Fulfilled Prime). You list your items with the Prime badge and ship them using Amazon's labels and approved couriers from your own warehouse within 24h.

MCF (Multi-Channel Fulfillment). You have your own eshop and you let Amazon store and ship your items to your customers from an Amazon fulfillment centerWarehouse and distribution center owned … More.

FBA (Fulfillment by Amazon). You list and label your items and send them to Amazon. They will store, ship, and manage customer service issues on your behalf.

FBA Small and Light. You send eligible small and light items priced under $7 to Amazon for fulfillment.

FBA Export. You have a US account and you enable the FBA Export function in your Seller CentralAmazon Seller Central is a portal or a h… More account, enabling Amazon to ship abroad.

EFN (European Fulfillment Network). You have a European account and you store your products in one fulfillment center in Europe for delivery across the continent.
Do You Have the Right Documentation
When you set up your Amazon account, you need to provide a few essential bits of information to Amazon.
Depending on the venue, you might be asked for contact information, bank account details, EIN, SSN, ID, company registration certificate, and letter of authorization.
Once your account is up and running, you should be able to procure and provide a series of other documents.
Depending on the type of product, the logistics, and Amazon's restrictions for certain categories, they may ask you for any of these items:
Itemized invoices for every product listed on Amazon, where any reference to the brand, product, or contact details is consistent with item's listing and your account information.

Import and export documents, including bill of lading, commercial invoice, packing list, and entry summary form.

Importer identifier like the EORI number for shipments to an EU country.
Local tax registration numbers, which must be obtained and provided to Amazon on every venue to avoid paying VAT on remote services.

Product compliance documents, such as the Children's Product Certificate (CPC) for toys.

QA testing certificates.

Photos of your packaging and branding.
What Metrics Should You Meet When Selling on Amazon
Amazon expects sellers to maintain a certain level of performance.
Keeping track of all these requirements isn't easy because they change with time and they often depend on the type of fulfillment.
For instance, the Order Defect Rate (ODR)To put it simply, the Order Defect Rate … More only applies to FBM orders, while the Buy Shipping Label Rate is exclusive to Seller Fulfilled Prime (SFP)A fulfillment model that enables third-p… More.
Luckily, we made a list of 13 Amazon Performance Metrics, with special emphasis on the IPI score.
| Note: The first IPI evaluation check for Q4 is underway, and the second one should occur around Sep. 21. Sellers who don't reach an IPI score of 450 will be subject to Q4 limit enforcement on Oct. 1 |
As a new seller, most of your initial investment will go toward manufacturing or sourcing your items.
A good rule of thumb is that your landed cost (materials, labor, delivery to your warehouse, customs, etc.) should be no more than a fifth of what you plan to sell an item for.
You'll also probably spend a great deal more time and money on things like branding, UPC codes, storage, photography, advertisingAdvertising is a means of communication … More, storage, etc.
We cover all these as well as startup costs in our How to Sell on Amazon series and ebook.
Here are a few examples:
Branding and trademarking ($400+/product).
GS1 UPC barcodes ($250+/product).
Photography ($300+/product).
Advertising ($300/month on Sponsored ads).
Brand RegistryAmazon Brand Registry is a tool that ena… More (one-time fee of $248).
Freight surcharges and insurance.
Ungating

Please see "Gated"

fees (up to $5,000 for Fine Jewelry).
What Are Your Selling Costs
In our post titled How Much Does It Cost to Sell on Amazon in 2021, we go through Amazon fees, showing you with very useful graphs and tables how they can affect your bottom line.
Suffice it to say, the 15% referral fee is only the tip of the iceberg.
As an example, $600 per month is a decent figure if you sell 100 units of an FBM item at $25.
With FBA, though, fees can spiral out of control if you don't pack and label correctly or you ignore IPI storage limits and removal opportunities.
What Software Tools Should You Use
There's no shortage of software tools for sellers.
Some are free but basic, while others are very versatile.
To begin with, you might want to look up these 10 user-friendly tools or similar ones online:
CamelCamelCamel (website or widget in Profit Bandit) for price history.
Amazon ASIN for checking the number of competitors on a listing.
Profit Bandit for scouting and restricted Selling certain product categorie… More product alerts.
Sonar for keyword search results by ASIN.
Unicorn Smasher for sales volume estimates based on sales rankThe sales rank of products on Amazon ind… More.
Keyword Scout for reverse ASIN lookup.
Amazon Seller App for low inventory and price alerts.
Seller Engine + to manage FBA shipments.
Sellery for real-time repricing with price limits and built-in fee calculations.
BuyBoxBuddy for set-and-forget repricing and Amazon Analytics made easy.
On that note, BuyBoxBuddy is the perfect set-and-forget Amazon repricer. It comes with lots of insights into Amazon Buy BoxThis refers to the situation where a sel… More ownership, and it's tailored to new sellers. 
How Much Time Will It Take to See Profits
Time is a precious resource.
Assuming you don't need to wait several months for a trademark, you can list in minutes and go live the same day. But when you get your first sale is anybody's guess.
That's because most of today's sales go through the Buy Box, which is only available to Pro sellers with stellar metrics and great sales volume.
As a new seller, you may not be able to build the sales volume needed for your category.
However, you could try to speed things up by switching to FBA, even if it's only for a few days. From then on, it's a matter of winning and keeping the Buy Box with a repricer like Sellery. That's why finding the right repricer should be a top priority for any new seller.
We'll round off the Amazon seller checklist here with a reminder that we'll be launching BuyBoxBuddy soon, so lookout for an upcoming feature article with tips on how BuyBoxBuddy can support a seller on the rise. But until then, we'd love to hear what you're looking for in a repricing tool. Please share your thoughts below.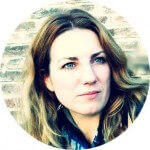 Melanie takes an active interest in all things Amazon. She keeps an eye on the latest developments and keeps Amazon sellers up to speed.