Today we'll cover all there is to know about what factors into Amazon Buy BoxThis refers to the situation where a sel… More eligibility.
 And we'll also talk about Amazon's algorithm and the strategies you can use to boost your chances of winning the Amazon Buy Box, with or without a repricer.
Then, in Part 2 of our series, we'll offer real-life examples of Amazon Buy Box scenarios with input from BuyBoxBuddy, our soon-to-be-released Amazonrepricer.
We'll also explain how you can interpret BuyBoxBuddy's analytics for your Amazon businessAmazon Business is Amazon's wholesale … More and use them to your advantage.
So, let's dive right into it. Everyone wants the Amazon Buy Box. It's the Holy Grail of selling on Amazon.
But just what is Amazon Buy Box: automatic repricing at its finest, or the dangling carrot that causes a race to the bottom?
Here's what we make of it all.
What Exactly is the Amazon Buy Box?
From the customer's perspective, the Amazon Buy BoxThis refers to the situation where a sel… More is nothing more than a widget that enables them to choose their item straight from the product page, without having to compare offers.
You can think of it as the default option for people who trust Amazon's algorithm.
On a desktop, the Amazon Buy Box is displayed on the top right corner of the product page.
On the app, it's shown right beneath the product image. What it looks like depends on the venue and the buyer's device, as shown by the US app/UK desktop screenshots below.
The Amazon Buy BoxThis refers to the situation where a sel… More can feature nothing more than the seller's name and the item's price.
But it can also include shipping options, import fees, gift wrapping selection, and more.
Either way, it gives the buyer two key options: buy with a click and swipe, or add to the cart.
Why Is the Amazon Buy Box So Important?
Because most buyers trust Amazon, the Buy BoxThis refers to the situation where a sel… More is the go-to offer for them.
Industry experts like CED Commerce claim that this little widget facilitates about 83% of all Amazon sales. And the figure might be as high as 90% for mobile shoppers.
But there's more. If you run ads on Amazon, you need the Buy Box.
Without it, your Sponsored ProductsPay-Per-Click (PPC) ad platform for Amaz… More ads simply won't run.
This affects sales levels, revenue, sales velocity, organic ranking, performance metrics, etc.
Also, if you run Sponsored Brands Pay-Per-Click (PPC) ad platform f… More Ads (headline banners), you promote a product, not your offer.
These ads continue running even if you don't own the Buy Box, bringing buyers to the product page and to another seller's featured offer. And you're the one who pays for the traffic!
Ultimately, you can think of the Buy Box as Amazon's blessing. The offer it endorses doesn't need to be the best available option or even the cheapest.
It's the acknowledgment from Amazon that it meets its customer-centric standards at a given time.
But this set of standards is very complex, so Amazon came up with an algorithm that factors them all into its formula for Amazon Buy Box eligibility.
The precise value of each of these factors is very hush-hush.
How To Qualify for the Amazon Buy Box
Before you can even think about winning it, you should first make sure you qualify for it.
Amazon Buy BoxThis refers to the situation where a sel… More eligibility isn't something you enable in your Seller CentralAmazon Seller Central is a portal or a h… More account.
You must earn it.
You're only eligible if and when Amazon says you are, and that's mostly a matter of metrics and the algorighm run behind them.
Top 10 Amazon Buy Box Metrics
Some of these metrics apply to all Amazon sellers, whether they're eligible for the Buy BoxThis refers to the situation where a sel… More or not (e.g. Individual sellers).
For instance, the cancelation rate limit of 2.5% over 7 days (1/41 orders max.) is universal. But a 1-hour response rate of 90% is specific to Buy Box candidates.
But most importantly, you can only qualify for the Buy Box if you've subscribed to a Professional selling plan, which costs $39.99/month.
Please have a glance at our post titled Amazon Seller Fees Explained for more information.
How To Know If You're Eligible To Win The Amazon Buy Box
The Manage Inventory section in Seller CentralAmazon Seller Central is a portal or a h… More features a column labeled Buy BoxThis refers to the situation where a sel… More Eligibility.
If it's hidden, you can choose to display it using the Preferences button.
Another helpful column labeled "Buy Box Price" lets you edit your price to match the current Buy Box.
Another option is to type "Buy BoxThis refers to the situation where a sel… More" in the search bar at the top of your Seller CentralAmazon Seller Central is a portal or a h… More home page.
The Help window will then display a tool called "Check Buy Box Eligibility". This tells you if you're eligible to win the Buy Box for specific ASINs and SKUs on Amazon.
How To Win the Amazon Buy Box
Unless you're the only seller on a listing (e.g. Private LabelThis is what you call products manufactu… More seller), you need to compete for the spotlight.
It doesn't matter if you're selling used or new products. There's a Buy BoxThis refers to the situation where a sel… More for you. Obviously, you'll be competing for the Buy Box relevant to you.
But nobody gets the Buy Box forever. In the interest of fairness, the Buy Box gets reshuffled every few minutes.
In an upcoming post, we'll make sure to back up this statement with some eye-opening visuals. But until then, let's recap the 5 basic facts about the Buy Box:
It rotates whenever there's a relevant price change.
It rotates even when prices stay the same.
You can lose it for under-/overpricing, even if there's no other seller.
You don't need similar prices to compete for it.
Rotations can happen without rhyme or reason.
How To Boost Your Chances
Lots of sellers have stellar metrics. Just because you're eligible doesn't mean you'll get the Amazon Buy BoxThis refers to the situation where a sel… More.
Amazon's pick will be based on the 'price + shopping experience' combo.
This, in turn, comprises several criteria:
Price range. Your total price (item + shipping) must stay within a certain range. It must fulfill the Price Validation rule (min. referral fee < Total Price < 6x recent price) and obey the Fair Price policy. And it shouldn't fluctuate by more than 10%-15%.
Fulfillment. As you'd expect, Amazon's own fulfillment network gets priority over others. So, the eligibility funnel looks like this: Amazon, then Warehouse Deals, Fulfilled by Amazon, Seller Fulfilled Prime, and finally, Merchant Fulfilled.
Availability. Amazon may choose a pre-order or back-ordered item for the Buy Box, but only if there are no other options with immediate availability.
Shipping time. Sellers who offer faster shipping options rank higher on Amazon's list of favorites.
Seller authority. FeedbackA performance rating on a scale of 1 to … More score, responsiveness, and impeccable selling record also have a say in it. Amazon won't be eager to hand over the Buy Box if you're new or you don't reach a category-specific sales volume.
Using a Repricer to Win the Buy Box
Repricers can calculate your price range for you, lower the price to win the Buy BoxThis refers to the situation where a sel… More, and then slowly bring it back up, a few cents at a time.
But not all of them are as efficient as BuyBoxBuddy, as we'll show in Part 2 of the series. Here are at least two ways BuyBoxBuddy is better:
Speed. The Buy Box gets reshuffled every few minutes. If your software tool doesn't reprice in real-time like BuyBoxBuddy, carefully raising the price as much as possible, and as soon as you win it back, then you lose money.
Flexibility. Whether you have no competitors or a dozen with static or fluctuating prices, BuyBoxBuddy will always apply the best repricing tactics because its algorithm is always learning. It comes with set-and-forget protection against price wars and Buy Box suppression.
How to Avoid Buy Box Suppression
Every now and then, you'll come across a 'suppressed Buy Box' on Amazon.
That's seller jargon for when nobody owns the Buy BoxThis refers to the situation where a sel… More, even though there are several seemingly good candidates.
This can happen for a variety of reasons, including:
Suspicious price variations (possibly against Marketplace Fair Pricing Policy).
Noncompetitive price (Inc.com warns against selling cheaper offers on other sites).
Rise in customer complaints.
Sales volume is too low.
The listing needs improvements (images, bullet points, etc.)
Seller metrics are below par.
In the example below, the listing is clearly not to blame because it earned the Amazon's Choice badge.
Seller metrics are also probably not the issue because the first two offers are from reputable FBA sellers. But take a look at the lowest price Simply the lowest price an Amazon… More. It's 26% lower than the one after it.
This isn't undercutting It's a technique many sellers u… More; it's ignoring the price range. A seller drastically reduced the price to earn the Buy BoxThis refers to the situation where a sel… More. But rather than raise it right away, they kept it low – much too low. This price variation must have been picked up and rejected by Amazon's algorithm.
So, Buy Box rotation can only work if everyone plays fair and understands how to use an automatic repricer.
After all, what's the point of learning about, qualifying for, and boosting Buy Box ownership if your automatic repricer doesn't come with a fail-safe?
Speaking of repricers, we're eager to share with you how you can win the Amazon Buy Box with our soon-to-be-released tool, BuyBoxBuddy. That's why in our next post we'll share real-life scenarios and data from BuyBoxBuddy, showing you how to interpret and make use of them.
If that sounds like something you might be interested in, make sure to keep up with our blog for news and tips.
Better yet, add your e-mail below for fresh updates on the launch and exclusive pre-release offers from SellerEngine.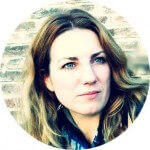 Melanie takes an active interest in all things Amazon. She keeps an eye on the latest developments and keeps Amazon sellers up to speed.