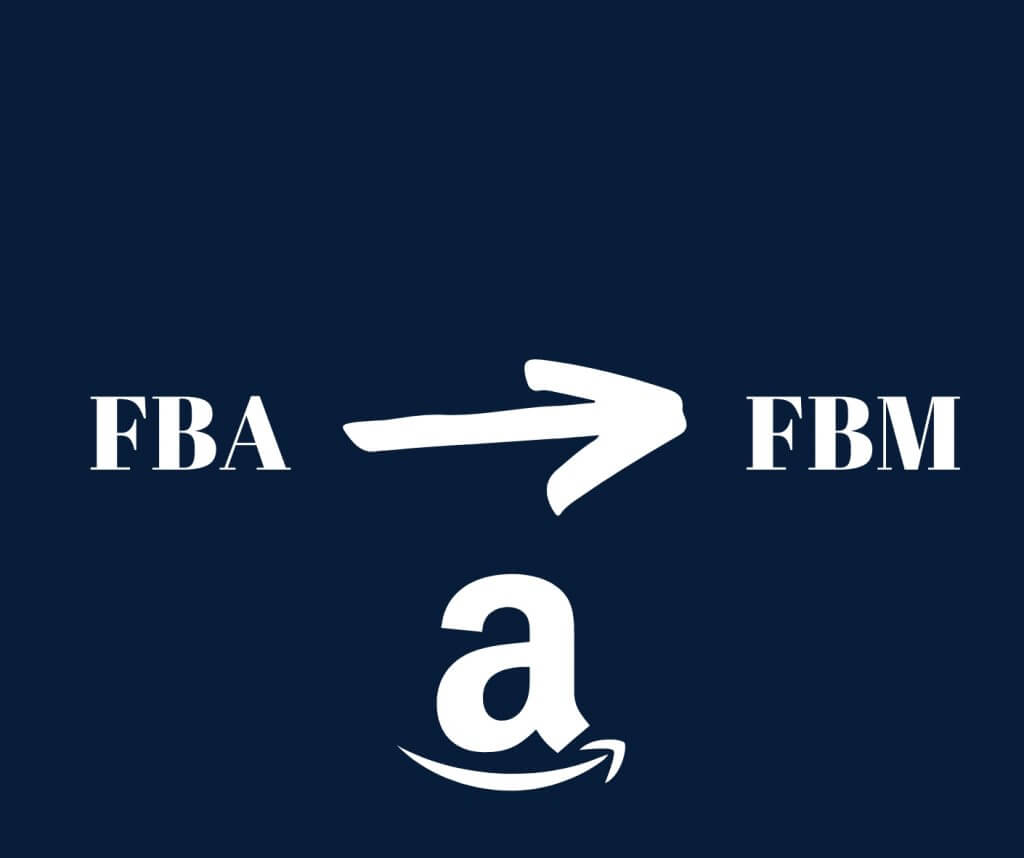 If you're curious about FBM (MFN) fulfillment, here's how to switch from FBA to FBM or SFP, and what you get out of it.
In recent days, Amazon made a series of unilateral decisions on fulfillment during the pandemic. These new arrangements affected many third-party sellers. But none more so than those who rely on Amazon's fulfillment network. If you only deliver through Amazon, this must have been quite the wake-up call.
You weren't allowed to create FBA shipments for non-essential items before April. Existing offers took longer to deliver. And with the canceled Amazon Shipping pilot, some of your FBM shipments might be delayed too. 
Luckily, the list of accepted low-priority FBA items was extended. A quick glance at the Restock Inventory page in Seller CentralAmazon Seller Central is a portal or a h… More will show you what can now be sent to Amazon.
But if you sell products that are still ineligible for FBA shipments, you might be tempted to make that leap from FBA to FBM. You're not the only one, according to MarketPulse.
FBM Versus AFN
Before you proceed, make sure you understand that Amazon is a platform. It's a business that makes it easy for producers and consumers to exchange assets. As such, it grows with the number of sales. And the latest figures show that 52% of these sales were generated by third-party sellers, according to Statista.
Items can be stored and shipped by Amazon, the merchant, or a combination of the two. It's up to every seller to choose a fulfillment network before they list a product. And here are the options:
Merchant Fulfilled Network (MFN)When the seller is in complete control o… More. It's made up of all active third-party sellers (3PThird-party sellers are independent indi… More) who fulfill their own orders, as well as the business they bring, and the software tools Amazon gives them.
Amazon Fulfilled Network (AFN). It includes the web of accounts, warehouses, and software tools that are used by Amazon, vendors (1PVendors, first-party merchants or 1P are… More), and third-party sellers who opt for FBA fulfillment.
So, as an Amazon seller, you can choose either one of these fulfillment networks. And most choose both.
With a hybrid business model, they use the fulfillment network that works best with specific products at a given time. In other words, they ship some items themselves and send others over to fulfillment centers.
MFN, FBM, or SFP?
Suppose you'd like to store at least some of your products in your own warehouse. If so, you need to switch them to MFN fulfillment. But you may also have the freedom to choose who delivers your order. In that case, you have two options with MFN:
Change your FBA listings to Fulfilled by Merchant (FBM): handle deliveries, returns, refunds, and customer queries on your own terms.
Switch to Seller Fulfilled Prime (SFP / MFN Prime): you keep your Prime badge, but ship the same day with approved carriers, and let Amazon take care of your customer support.
Sellers on Amazon use the terms "MFN" and "FBM" interchangeably.
Why?
For one thing, it's been a while since Amazon accepted new SFP registrations. And you don't come across many SFP sellers these days. That's because you need stellar metrics to earn the badge after the trial phase and keep it thereafter.
How to Switch to SFP
Why even mention SFP, if it's not usually an option? Because there may be sellers reading this post who were accepted for SFP, but chose not to go ahead with the switch. If you still meet the requirements, simply check to see if your items are eligible. Then toggle the Enable button, as explained in this video.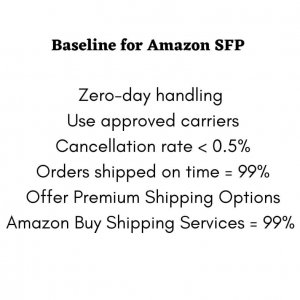 Before you switch, be prepared to cover shipping costs. Prime members across continental USA get free shipping. Amazon won't cover it. 
Return costs are also usually your responsibility. You cover all return costs for apparel, jewelry, loose stones, luggage, shoes, watches, and baby items. There are some exceptions for items in other categories, as outlined in the Amazon Seller University video. You can also recover some costs with SAFE-T claims.
Also, be ready to speed up your handling time. Prime orders placed by 2 pm must be shipped the same day (except weekends and holidays), as explained here.
But not all items need to meet the zero-day handling criterion. Some Small and Light items, for instance, can be delivered within 4 days, as seen below.
| Note: The Small and Light template isn't restricted to items of a certain weight or size. Despite the name, any item is eligible, as long as it's priced at $15 or less, as explained here. |
Also, make sure to have some stock on hand. That way, you can fulfill your orders as you wait for Amazon to remove and return your inventory. All SFP requirements apply during and after the trial phase. You shouldn't take any chances if you're worried about zero-day handling and 99% on-time shipment.
Why Switch from FBA to FBM
There's no better time for Amazon sellers to switch from FBA to FBM. The list of 2020 FBA fee changes shows that Amazon raised prices for monthly storage, labels, and disposal orders this spring. But it also lowered removal order fees. So, the message is clear: Fewer inbounds and disposals. More removals.
What are the perks of FBM?
There's no need to worry about registration, approval, or trial periods. You just print out your label and you ship. And you can switch back to FBA whenever you want. Just send some units to the fulfillment center when the restrictions are lifted. SellerEngine Plus can help with that.
You can also keep your listings active throughout. But just to be safe, it's best to have some top sellers on hand at your own warehouse before you shift listings from FBA to FBM. And if you can't fulfill your orders yet, there's always the option to outsource to a third-party logistics provider (a.k.a. 3PL).
Why Not to Switch from FBA to FBM
Sometimes, shifting your inventory from AFN to FBM simply isn't worth it. But how can you tell? Start by checking the FBA Fee Calculator. It can give you an indication of what it would cost to ship some items yourself.
But shipping costs aren't everything. Sellery can offer you a much clearer picture.
Sellery's shipping cost estimate is based on weight, dimensions, source, venue, and the type of fulfillment used. Below is an example of a cost estimate for an FBM product. Notice that Sellery the commission and the closing fee. But in the backend, Sellery updates and factors in every commission, fee, and cost.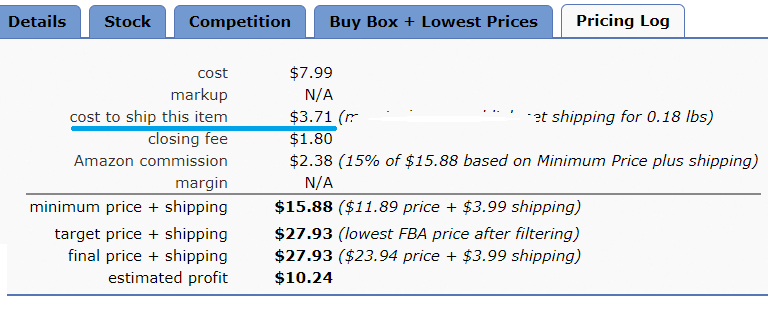 FBM sellers must handle all communication with buyers. Not just returns and refunds, but also product queries, delivery questions, invoice requests, and last-minute address changes. And Amazon expects you to answer them all in 48 hours or less.
What's more, your answer must be in the official local language. As this forum thread shows, you don't get to choose the language you receive your notifications in either. But there's no shortage of companies with multilingual staff that can take care of this side of the business for you if you opt for FBM.
FBM sellers experience customer dissatisfaction first-hand. Unfortunately, not all sellers have the resources to negotiate feedback removal with buyers or to pester Amazon to remove non-compliant reviews. Our Account Monitoring team can testify to that.
Nowadays, most customers are grateful even if their deliveries are late. But MarketPulse claims there's a surge of negative seller feedback. Still, take the data with a pinch of salt. The "half a million" is a global figure for feedback. And some of it was probably removed (e.g. FBA orders or product reviews).
Also, the real number of negative experiences isn't necessarily a multiple of the number of seller ratings, as the author implies. The logic applies to feedback overall. As we all know, it's positive experiences that often go unrewarded. But disgruntled customers are more than happy to leave negative reviews.
How to Switch from FBA to FBM
As shown below, go to the Inventory tab in Seller CentralAmazon Seller Central is a portal or a h… More and click on Manage (FBA) Inventory from the drop-down list. Then scroll or search the item by its identifier. At the right side of the table, you'll see the Edit option. Click to reveal the Change to Fulfilled by Merchant option. On the next page, click Convert.
Before you go ahead and shift inventory from FBA to FBM, make sure that you can cover the costs. If you can afford monthly storage costs and your stock levels are low, it's probably best to keep your FBA listings live until your products sell out.
If you'd rather have the items removed and returned to you, factor in the delays. You can track existing returns via Reports > Fulfillment > Removal Order Detail > Order # > View All Shipped. And you can create new removal orders. But when the items will return to you is anybody's guess.
It's been weeks since Amazon announced that removal operations are paused. Luckily, it waived long-term storage fees last month. But there's no news yet about May 15 fees. So, please be sure to check the official COVID-19 announcement page for updates this week.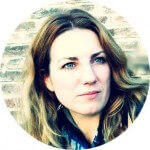 Melanie takes an active interest in all things Amazon. She keeps an eye on the latest developments and keeps Amazon sellers up to speed.