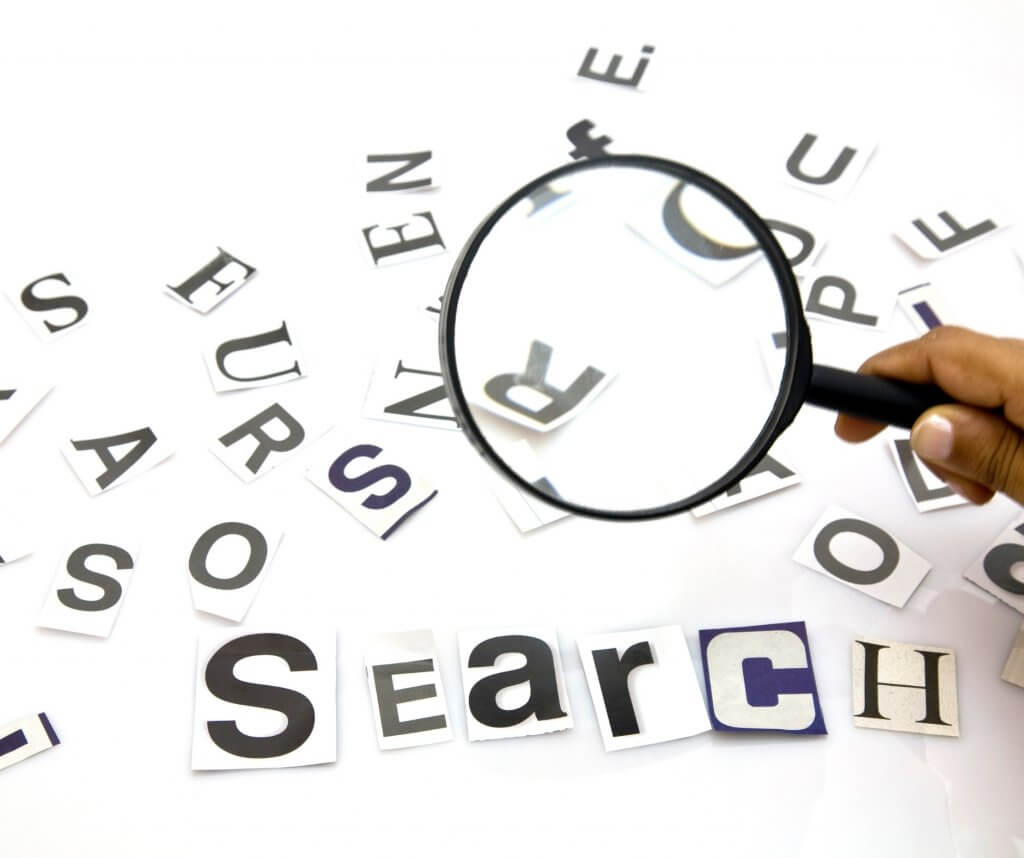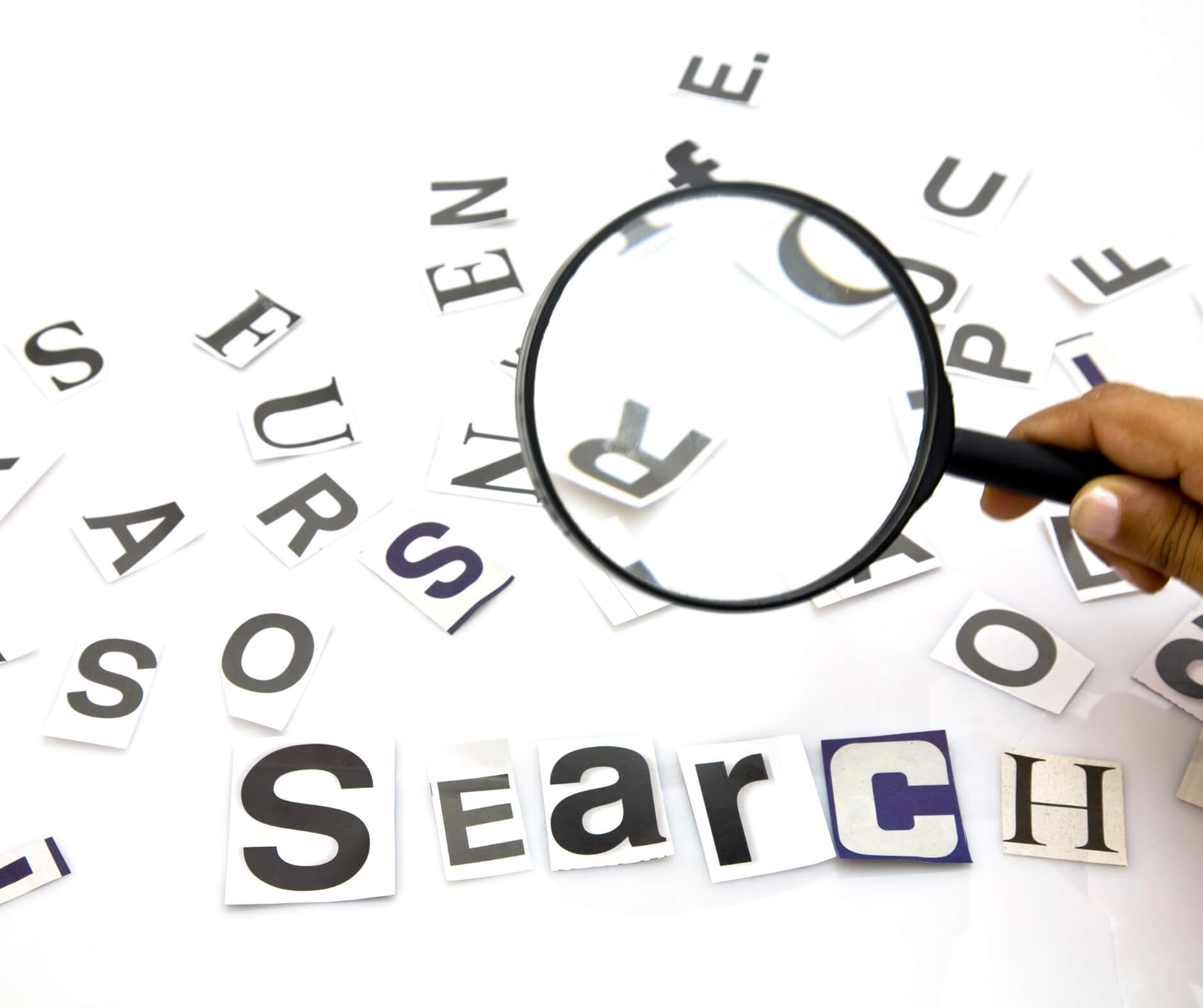 Lockdowns are bringing up a paradigm shift: people want to work from home, but they don't have a flexible job. If you count yourself among them, you're probably wondering how to find products to sell on Amazon. So let's dive right into it.
The pandemic is shaking up career prospects for people across the world. As a result, the idea of working from home is gaining traction. As GlobalWorkPlaceAnalytics put it, the genie is out of the bottle – and it's staying out. No wonder, then, that people are googling things like "how to sell books on Amazon?"
For those of our readers trying to boost their income or change careers, Amazon could be the answer. But as they start to look into it, people often hit a wall: product sourcing. When it comes to sourcing, half the job is learning how to find products to sell on Amazon. The other is putting in work. We'll cover the first.
How to Find Products to Sell on Amazon
Before we get down to the nitty-gritty of product sourcing, you should know what you can and can't do. Don't get sucked into false promises from self-proclaimed millionaires on Youtube. Get-rich-quick schemes and Amazon don't mix.
Here's how to find products to sell on Amazon – the right way:
Learn About Arbitrage
Ever since Amazon started gating categories, arbitrage isn't what it used to be. Today it involves hard figures, not hunches. And you can't just buy out competing products, either. Nowadays, Amazon demands itemized invoices for every item you list. You can't buy in bulk or from other Amazon sellers.
Know the Rules
If you're in it for the long haul, you should abide by the Seller Code of Conduct. Otherwise, you risk having your account suspended and your funds withheld. In fact, you may want to give this list of 10 Common Mistakes a read before you decide how to find products to sell on Amazon.
Size Up the Market
Next, you may want to browse all 27 of Amazon's product categories to get a feel for what buyers are looking for. Bear in mind that you may need pre-approval from Amazon (a.k.a. ungating) to list some brands and categories. Also, there's a growing list of items restricted or prohibited for sale on Amazon.
Do Research
Now that you know where you stand in terms of product category, you can narrow down the list of prospective products. So, how to find products to sell on Amazon? We could think of at least 10 tips to help you build up your ideal product profile and carve your own path.
10 Tips to Build Your Product Profile
Be Thrifty
As a newcomer, you probably don't have the manpower, resources, or capacity to sell large volumes of cheap items just to turn a profit. So, to begin with, you may want to focus on products that retail for over $25. But don't overestimate people's buying power and splurge on things that might sell for over $50.
Look Up Sales Figures
Toys & Games, Electronics, Books, and Fashion are the most profitable categories. But they come with stiff competition. So, rather than go with your instinct, first try to gauge sales volume. JungleScout's free sales estimator might give you a rough idea.
Compare Research Tools
AMZScout, Jungle Scout, and Unicorn smasher are chrome extensions that reveal sales ranks and sales volume estimates. Keepa and CamelCamelCamel tracks an item's price across time. And reverse ASIN tools like Sonor and Keyword Inspector let you know which keywords to aim for if you want it to sell.
But they have their limitations. Unicorn Smasher, for instance, tells you what revenue you should expect to see if your product sells. But these days, whether your product sells has more to do with pricing and Buy Box rotation than with sales rankThe sales rank of products on Amazon ind… More. Also, the revenue estimate doesn't show if you'd make a profit.
Make Prime a Priority
Over 66 million US households had a subscription to Amazon Prime in 2019, and that figure is expected to rise. To put things into perspective, there were over 128 million households in the USA last year. So, 1 in 2 households have access to products sold with Amazon Prime.
This year, U.S. shoppers named fast shipping, product variety, and Prime membership as key reasons to shop on Amazon, according to Statista. As a third-party seller, you can only offer these three perks if you sign up to FBA and ship some inventory to Amazon. Profit Bandit (see below) can help you decide what.
Compare Scouting Tools
Unlike your run-of-the-mill product research tool, an Amazon scouting tool is specifically designed to help people buy products in-store or online and then sell them on Amazon for a profit. Profit Bandit is one such tool. It doesn't just harvest data from Amazon and display estimates based on current sales rank.
Instead, it shows you all the data you need to make an informed decision about where, when, and how much inventory to list. It calculates sales tax, cost of shipping to FBA, storage fees, postal rates, and shipping credit. It shows you Amazon's commissions, closing fee, storage, and pick & pack charge.
Most importantly, it enables you to tweak your settings so that the profit margin and net profit calculations are accurate. So, wherever you may be in the world, with Profit Bandit you can point your phone at a barcode and know right away if you'd make money selling it on Amazon.
If you're curious to learn how to find products to sell on Amazon using Profit Bandit, you don't need to look very hard. Profit Bandit is jam-packed with amazing features.
10 Reasons to Try Profit Bandit
It can be used by anyone, with or without access to a Pro Merchant account.
It comes with a built-in camera scanner, so no need for expensive bluetooth scanners.
It displays the lowest price Simply the lowest price an Amazon… More offers in the New and Used category with FBA and FBM fulfillment.
It allows you to toggle between Profit and ROI (profit/cost) calculations.
It jumps straight to the Amazon offer page when you hit One-click to offers.
It gives you the ASIN so you can cross-check it thanks to the Know your ASIN feature.
Lets you know if an item is restricted or prohibited on Amazon thanks to Profit Bandit alerts.
Displays search results from eBay, PriceWatch, BookFinder, and several other sources.
Shows the item's price history and sales rankThe sales rank of products on Amazon ind… More trends with graphs (as seen below).
Saves the items you're interested in with the Buy List tool.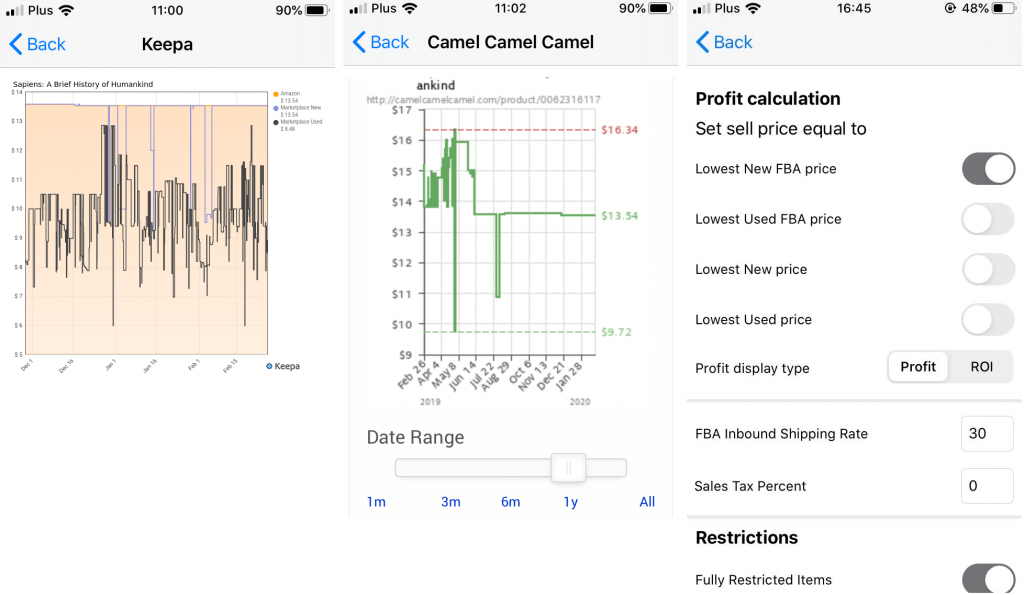 We could go on forever showing you how to find products to sell on Amazon. But we'll save some of Profit Bandit's tricks for when you sign up to it. In the meantime, please browse our blog and try to find some more inspiration in our quick start guide called How to Sell Books on Amazon in 2020.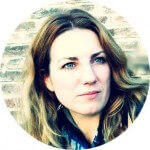 Melanie takes an active interest in all things Amazon. She keeps an eye on the latest developments and keeps Amazon sellers up to speed.