The question on everyone's search engine is when is Amazon Prime DayPrime Day was initially a one-day sales … More 2021?
This may come as a shock to some of our readers, but it's likely that Amazon Prime Day 2021 is being brought forward by a month.
Time is of the essence, so here's how to get ready for Prime Day 2021.
What is Amazon Prime Day?
Prime Day is a sales event similar to Black Friday, but exclusive to Amazon Prime members.
The first ever Prime DayPrime Day was initially a one-day sales … More was a 24-hour event that took place on July 15, 2015 to celebrate Amazon's 20th birthday.
But as the Intro to Prime Day shows, it got gradually longer.
Two years ago, for instance, it was a 2-day main event in mid-July, preceded by pre-Prime day deals. These deals started at the beginning of the month. And as sellers are committed to one-up their competitors with early deals, it's likely to be brought forward even more in the future.
But Prime Day isn't really about the sales. It's about recruiting new Prime members.
And since you need to be one to enjoy time-limited offers like Lightning Deals and Today's Deals, people are eager to sign up, even if they plan to quit after the free one-month trial period.
What Happened on Amazon Prime Day 2020?
As the official History of Prime Day page will tell you, last year's event was delayed. Amazon prioritized deliveries of essential items to its warehouses for several weeks. Sellers faced major supply disruptions. And there was a surge in online orders.
In May, it had become clear that Prime DayPrime Day was initially a one-day sales … More would not be taking place in July.
Amazon pundits told us to pencil it in for early September. In fact, it was held on Oct. 13 and 14 (except for India, where it happened in Aug.).
Even so, it was another record-breaking event.
When is Amazon Prime Day 2021?
We're all asking ourselves the same question. Just when is Amazon Prime DayPrime Day was initially a one-day sales … More 2021?
Contrary to expectations, this next event may take place earlier than usual.
In this year's first quarter results conference, Amazon revealed plans to hold it by the end of Q2.
There are rumors that there might even be two Prime Days this year.
But what we know for sure is that the deadline for Prime Member Coupons is due to close this week to all sellers.
So, it's safe to assume that Amazon Prime DayPrime Day was initially a one-day sales … More 2021 is happening sometime in June.
Last year, Amazon sellers had a very unofficial 3-week notice thanks to a company leak. But there's been no sign of one yet.
So, we can assume that this year's (first) Prime Day will be either on June 16-17 or the week after. But whenever it is, it's bound to be off the charts.
Forecast for Amazon Prime Day 2021
According to Statista, Amazon raked in $10.4 billion last year.
And if current trends are anything to go by, we should be looking at total sales of about $12 billion this year and $14 billion in 2022.
But only some sellers will reap the benefits, especially as the pandemic continues to pose major challenges.
And as with other sales events, there's every reason to believe sellers are in for another wave of account suspensions over the coming days.
So, with only a few weeks left until Amazon Prime Day 2021 and with FBA cut-off dates unofficially being pushed forward, there's no time to waste if you want to get ready for Prime DayPrime Day was initially a one-day sales … More 2021 and beat your competitors to it.
How to Get Ready for Prime Day 2021
Several things can go wrong on Amazon, especially on the greatest sales event of the year.
One of the most frustrating things for sellers is being dragged into a price war, breaking Amazon's pricing policies, and risking an account suspension.
There are several ways Sellery can help you avoid being suspended for price gouging. In our Prime Day 2021 Prep post, we discuss this, as well as a few more solutions for each of the 5 main technical glitches that Amazon sellers tend to experience on this day:
In the lead-up to Amazon Prime DayPrime Day was initially a one-day sales … More 2021, you'll be wondering what steps you can take to make your offers more attractive.
Here are some of the deals buyers generally expect, and how to offer them:
Goldbox Deals
Also known as 'Today's Deals', this is a registry of time-limited offers, such as:
Lightning Deals are only available to Prime members on Prime Day. They come with limited stock and discounts of 10%-50%. The submission deadline was Apr. 16 for North American marketplaces, and Apr. 23 for the rest.
Spotlight Deals (Deal of the Day) are usually only available to Prime members, but non-subscribers can also buy them on Prime Day. They're basically Lightning Deals upgraded by Amazon for free for a day.
Prime Early Access Deals (Watched and Waitlisted Deals) are deals where Prime members get a 30-minute head start. But only if they use the Amazon Assistant or the Amazon app and see the pop-up message.
Exclusive Deals
These are deals that not all sellers can offer or not all buyers can enjoy, such as:
Universal Deals
These deals tend to be available to all buyers throughout the year. They're usually FBA returns, Amazon's own brands, or MFN slow movers.
Savings & Sales (aka Deals & Savings and not to be confused with Business Sales & Savings) are ongoing discounts of 10% to 40%. The US venue no longer appears to showcase these offers.
Warehouse Deals, Outlet Deals, Renewed Deals, Digital Deals, and Woot! Deals can all be accessed from the Goldbox page, so they compete with seller offers, as explained in last year's Prime Day Prep post.
Alexa Deals (Voice Shopping Deals) are no longer featured on the page, but listed by Alexa instead.
Juggle Stock and Price Levels
In our recent post on How to Boost Private Label Sales with Sellery, we touch on the importance of maintaining that fine balance between price and stock levels.
But our tips apply to all Amazon merchants, not just private labelThis is what you call products manufactu… More sellers.
The rationale for using Sellery is that it can automatically adjust prices based on how fast an item sells and how many units are left in stock. It can do all this without lowering or hiking up the prices to dangerous levels, like other repricers might do.
Sellery lets you adjust prices one-by-one, in batches, or in bulk.
It comes with a range of ready-made pricing rules and strategies to help you win the Buy BoxThis refers to the situation where a sel… More, outsmart your competitor, and maximize your profit.
But you can also make your own, as seen below.
The beauty of it all is that you're always in full control.
With Smart Lists, you get accurate pricing and competition data for every item on the lists.
You decide which items to focus on, you see if they drop in and out of focus, and you set your own pricing red-lines.
But even without a tool like Sellery, there are ways to streamline your sales without the risk of losing money or having listings or accounts suspended during a sales event.
Simply remember and apply these rules of thumb to your inventory before Amazon Prime DayPrime Day was initially a one-day sales … More 2021:
If it's a fast seller, replenish stock levels well in advance, so that you never run out.

If it's a slow seller, boost your search rank with deals, discounts, and campaigns.

If it's neither but bound to run out, monitor it daily so that you replenish just in time.

If it's an old FBA item, check on it well before the 15th of the month to avoid LTSFs.

If you're sending Q3 inventory to FBA centers for a potential second Prime Day, beware the second IPI review on the last week in June.

To wrap up, if you're asking when is Amazon Prime Day 2021, our answer is: definitely in late June.
So, there's no time to waste if you're not ready for Prime Day 2021 yet and you've never tried Sellery before.
Let's face it, Amazon Prime DayPrime Day was initially a one-day sales … More 2021 was brought forward by a month with no forewarning. So, there's no telling how this will pan out for sellers. But rest assured; in the event that there's a sequel to Amazon Prime Day 2021, we'll be ready with tips and pointers in due course.
Win the Buy Box more often and accelerate sales
No Credit Card needed. Easy sign up for free trial.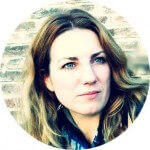 Melanie takes an active interest in all things Amazon. She keeps an eye on the latest developments and keeps Amazon sellers up to speed.