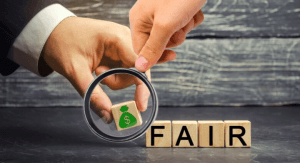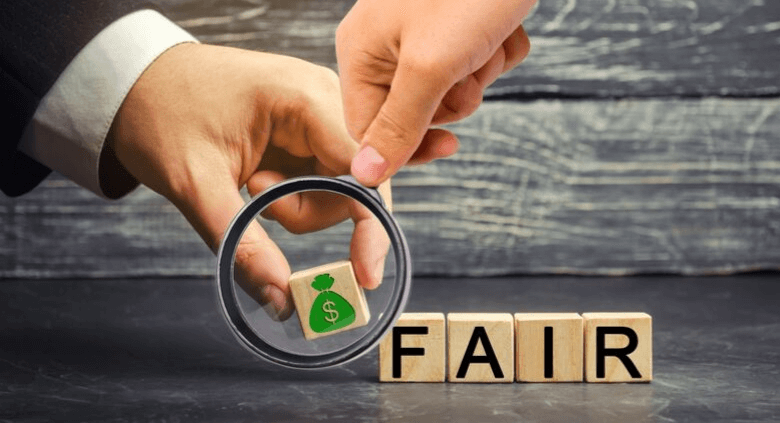 Sellers are getting worked up about a new wave of suspensions for price gouging. If you're selling on Amazon and you'd like to continue to do so, don't look away. It's time we explained what fair pricing is and how to avoid getting suspended by Amazon.
It has come to our attention that several sellers have had their accounts suspended by Amazon recently. And it's for a lesser-known type of violation related to price changes. Here's what sellers who use set-and-forget software like Sellery should know about this type of suspension.
Amazon Marketplace Fair Pricing
Apparently, this type of move is called a Code of Conduct Suspension, and it's due to Amazon Marketplace Fair Pricing violations. And if you're confused, you're not the only one. So was everyone who's ever written a forum post on this topic.
But it's really very simple. This is Amazon's way of tackling 'price gouging'. This is a practice whereby sellers hike up their prices to take advantage of a sudden increase in demand. The trouble is this new-found interest may be caused by a natural disaster.
Unsurprisingly, these suspensions tend to come in the wake of a hurricane. Even Sellery users, it seems, have been caught up in a wave of suspensions following Hurricane Dorian. Unfortunately, it never occurred to them to check their prices.
Price Gouging Leads to Suspension
Merchants selling water, survival kits, blankets, batteries, matches, flashlights, etc. who increase their prices when a natural disaster happens are very likely to be suspended by Amazon. That's because it looks as though they're trying to profit from the misery of disaster victims.
It doesn't really matter if they were "price gouging" or their software raised their prices automatically. Price is the seller's responsibility. To Amazon, any sudden change in market conditions should be flagged up and price hikes should be suppressed.
Code of Conduct suspensions aren't a new thing, as this Seller Forums post shows. And when they happen, it's not unusual for Amazon to close a seller's account down rather than suspend their selling rights pending an appeal. Sellers call this the 'kiss of death'.
Code of Conduct Conundrum
As seen below, Amazon.com's seller code of conduct states sellers must "act fairly". But that's about as far as Amazon US goes with this explanation. And when they're suspended by Amazon, sellers may not even be told which listing broke the rules.

However, on Amazon.co.uk, the help pages are a bit clearer. As seen below, there are two instances where Amazon touches on the topic. After all, price gouging has a negative impact on the customer, as well as your competitors:
• Always act in a manner that ensures a trustworthy experience for Amazon customers.
[…]

•Act fairly at all times. Unfair behavior includes but is not limited to the following:
o Behavior that could be deemed as manipulation or "gaming" of any part of the buying or selling experience."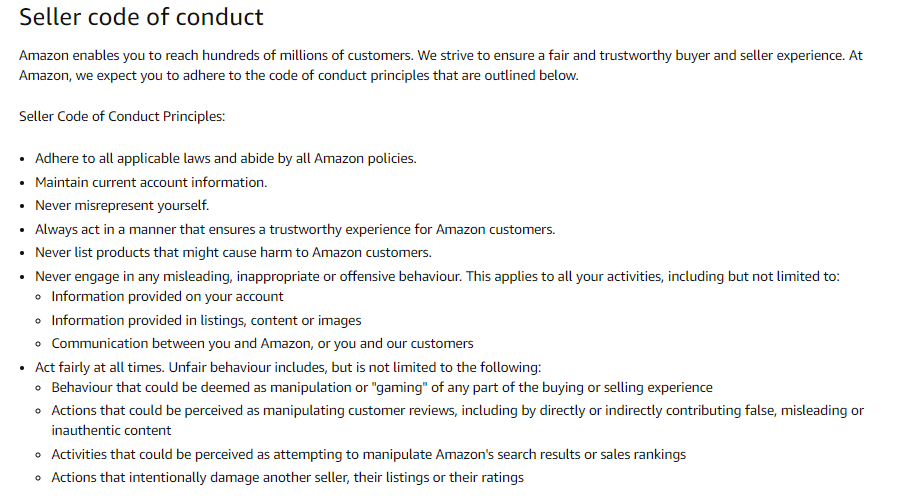 How to Avoid Being Suspended by Amazon
Unfortunately for sellers, the risk of being suspended by Amazon for unfair pricing is quite high. And it's compounded by the fact that inactive listings, out-of-stock items, and even vacationed accounts are all subject to these anti-gouging rules.
So, how do you avoid a suspension? Well, Amazon uses not only your previous prices, but other people's prices as reference too. That's why you have a very limited set of options. And using Sellery is right up there with the best of them.
Make a Smartlist for risky items
If you list water, blankets, water purifiers, survival kits, etc. make a special smartlist for these items. This will help you monitor their prices and spot a sudden price hike or a rise in demand.
Exclude some competitors' prices
If you suspect some sellers of price gouging, then you don't want Sellery to try to undercut them. Use the 'filter specific sellers' option in Sellery. You could also ignore some competitors' prices by using Sellery to filter 'based on their price + shipping'.
Set price limits in Sellery
Set a safe rule for these risky items. Try basing your product on the MSRP. Use Sellery to focus on competitors who are bound to play fair, such as SBA sellers, vendors, or FBA sellers. And if there's no competition, make sure you don't raise your price.
Keep up with the news
If you don't have your finger on the pulse of the market, at least make sure you follow the news. It's hard not to get distracted by wandering Sharpies these days, but try to focus on the big issues.
Save it for another day
If all else fails, take your listings down until it passes. After all, what's the point of having a spike in sales if Amazon's just going to withhold your funds? Not to mention the effort you'll put into an appeal – which, unfortunately, will probably be rejected.
That's about it from us on this type of suspension – a very hard nut to crack by all accounts. To help keep us and fellow sellers in the loop, please feel free to share your experiences below if you were suspended by Amazon for code of conduct violations.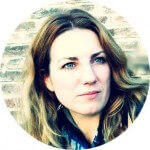 Melanie takes an active interest in all things Amazon. She keeps an eye on the latest developments and keeps Amazon sellers up to speed.