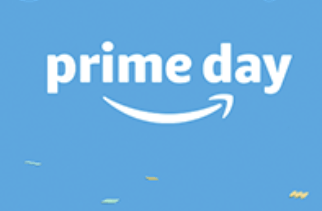 Prime DayPrime Day was initially a one-day sales … More 2019 is Amazon's fifth mid-July sales bonanza. This year's quarter-century anniversary is bound to break all known records. Whether you have a vested interest in Amazon Prime Day or you're taking notes for next year, here are a few things to focus your efforts on.
Are you ready for the busiest day in Amazon history? No official announcement has been made yet, but Prime Day tends to fall on the second Tuesday in July. Since it's likely to run for at least 36 hours again, the first sales could launch as early as Monday, July 8, 2019.
What's special about Prime Day 2019 is that this time sellers have the brand tools to take on vendors. And since SMBs sold over $1 billion worth of products last year, the sky's the limit this time around; but only with a little Prime Day Prep.
New Amazon Prime Day Trends
Take a glance at last year's highlights, and you'll see that even with worker strikes and technical glitches, Amazon did very well on Prime Day 2018. It had 5 times as many sales than on any other day, with over 100 million products sold on 17 venues.
But since then, Amazon's made a few changes. For one thing, Amazon China is set to close down on July 18, 2019. So, this Prime Day will be Chinese sellers' last-ditch effort to improve their bottom line. And some Chinese sellers may try to offload their inventory on neighboring venues, such as Amazon India, Japan, or even Australia.
Also, last year, only vendors and the brand owners who signed up to Amazon ExclusivesBrand owners who enter into an online ex… More could upload videos to showcase their products. This time around, sellers use the Enhanced Brand Content feature to upload videos. And anyone can buy display ads and video ads on 8 venues, without even listing their products on Amazon.
Things are changing for buyers too. Amazon's 100 million+ Prime members and Business Prime members have more perks than ever before. And with Amazon Home & Business Services, they get Amazon contractors to fit the furniture and install the devices they buy on Amazon.
15 Prime Day Prep Tips
If you don't start preparing for Prime Day 2019 right now, you're not really giving it your all. This year, Amazon is giving sellers a more level playing field by pushing small vendors toward Seller CentralAmazon Seller Central is a portal or a h… More. But it's also increasing competition among sellers.
To stay ahead of the game, some Prime Day Prep is in order. We give our readers advice every year, and some of it may seem repetitive. But look closer, and you'll see that you need to put in more effort with each new year. Here are 15 things you should do in the lead up to Amazon Prime Day 2019:
Optimize your listings

(for mobile) to maximize views and expand your market.

Read product reviews and answer users' questions, adding new images if needed.

Try to improve your feedbackA performance rating on a scale of 1 to … More score by sending out selective feedback requests.

Clean up your inventory, place your removal orders, and free up storage space.

Stock up on cheap holiday supplies and stationery to draw traffic to your pages.

Mind your

IPI score

and FBA stock limits for this quarter when you restock.

Check sales ranks for popular items, stocking up on accessories, add-ons, and freebies.

Register your brand to access

Buyer Demographics

and stock up accordingly.

Review

Amazon businessAmazon Business is Amazon's wholesale … More reports

to set up new pricing strategies.

Opt for a real-time repricer like

Sellery

that maximises your profits in any scenario.

Use free tools to

analyze your competition

or upgrade to full-featured applications.

Start

testing keywords

and set up some dummy campaigns to increase visibility.

Familiarize yourself with bids and start budgeting for Prime Day campaigns.

Set up social media campaigns and deals on other platforms (SlickDeals, AlltheStuff).

Join forces with influencers and

Amazon Affiliates

, and time your offers and deals to go live when they endorse you.  
With only days to go, you've got your work cut out for you. But these 15 Prime Day Prep tips should help. Please follow our blog for more tips on Prime Day 2019, and take a look at the products and services we offer to grow your business on Amazon.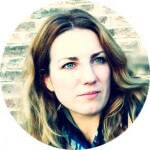 Melanie takes an active interest in all things Amazon. She keeps an eye on the latest developments and keeps Amazon sellers up to speed