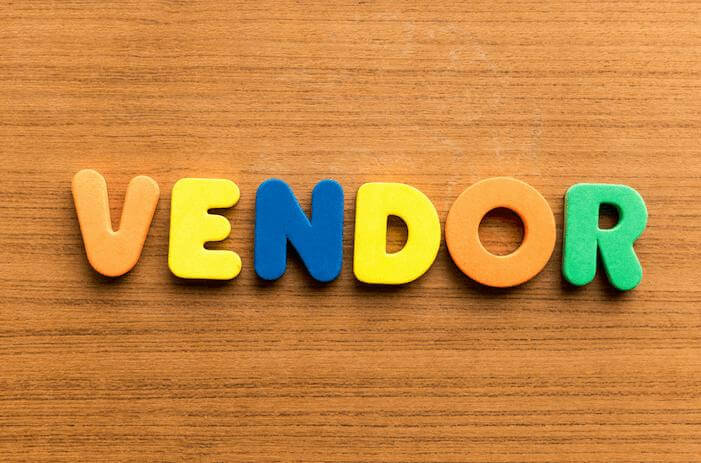 Amazon never ceases to amaze. If you were one of the thousands of vendors caught off guard by the request to shift from Vendor CentralVendor Central is an invite-only platfor… More to Seller CentralAmazon Seller Central is a portal or a h… More, you may find some helpful pointers here.
Vendors Confused About Curtail
Purchase orders came to a standstill last week. In their place, Amazon sent a series of emails to vendors. Some blamed technical issues. Others suggested to vendors that they sign up for Brand RegistryAmazon Brand Registry is a tool that ena… More or switch to Seller CentralAmazon Seller Central is a portal or a h… More.
But some vendors received another email from Amazon soon after. In it, Amazon claimed the PO interruption was only temporary. It also warned brand owners of a 60-day window to sign up for Brand Registry. All other vendors should switch to Seller Central immediately, DigiDay claims.  
For people who don't know the first thing about Seller Central, this must have come as a shock. And seasoned sellers using a successful hybrid model were probably just as stunned. Nobody saw this coming, especially since Vendor Express was recently phased out, leaving private labelThis is what you call products manufactu… More retailers and small manufacturers in limbo.
No Veto for Vendors
There are rumors that Amazon is testing a universal hub called 'One Vendor'. But Amazon claims no such platform is in the works. Other sources claim this whole thing a clamp down on counterfeiting. Either way, Amazon is just trying to cut its losses. It was bound to happen sooner or later, under whatever pretense, because of legal pressures.
So, what now? Amazon used strict rules to weed out sellers. Now those rules may simply cross over to Vendor CentralVendor Central is an invite-only platfor… More. According to DigiDay, large vendors with cheap to ship merchandise and an assigned Vendor Manager have been spared. What about the others and what about the future?
A seller would normally try to appeal a shutdown, but vendors have no such option and never will. Also, Amazon is the legal owner of the products, and the termination rights are streamlined. So, if you've been asked to switch to the marketplace, there's no reason to beat yourself up about this or to try to fight it. Right now, it's best to look to the future: switching to Seller Central.
The Future of Retail on Amazon
The fact of the matter is Amazon is growing. It can afford to be picky with its 1PVendors, first-party merchants or 1P are… More club members. And it knows vendors have Seller Central to fall back on, with all the self-service marketing tools they need.
As for demoted vendors, It's not all doom and gloom. There are a few benefits to using Seller Central. Here are some of the perks:
Lower fees.

For vendors, it's Market Development Fund, Freight allowance, Damage allowance, Marketing, Remittance, Packaging, Prepayment, and Chargeback fees totaling 30% to 50%. But sellers who fulfill their own orders usually pay Amazon 15%;

Lower costs.

You could have lower packaging and marketing costs and higher margins;

Price control.

With a smart real-time repricer like

Sellery

, you can set it and forget it;

Inventory.

You select the products you want to produce or source;

Quantity.

You decide how much of your inventory is available to sell and where;

Timing

. You're free to time your listings and your downtime as you please;

Free & fresh reports.

You have access to free sales snapshots updated every few minutes;
Getting Started with Seller Central
It doesn't take much to sign up for a Professional selling account on Amazon. If you have your contact, payment, and tax information ready, then setting up a Seller Central account is a matter of minutes. You'll find all the information you need to get started on this blog.
But it takes a few weeks before Amazon lifts certain listing and storage limits for new sellers. If you have a brand of your own, then signing up for Brand Registry can help protect your listings in the meantime. If you're already registered, it's best to ask Amazon if you can keep your credentials and transfer your listings.
Ultimately, all you need is a bit of research and some first-hand insights to save you time and minimize your losses. But bear in mind that most people make these 10 common Amazon seller mistakes anyway. Finding out just how much you can invest in this entirely new business model will be a case of trial and error.
Ultimately, Amazon's decision to pause POs without warning puts things into perspective. Everyone on Amazon needs a fallback plan. If you need a helping hand, get in touch. After working with Amazon sellers for over two decades now, there's literally nothing that gets past us.
So, get in touch and let's make it a smooth and efficient transition to Seller Central with SellerEngine! We're happy to share what we know, and we can even take over your Account Monitoring duties, including all the tedious tasks of selling on Amazon.

Melanie takes an active interest in all things Amazon. She keeps an eye on the latest developments and keeps Amazon sellers up to speed.