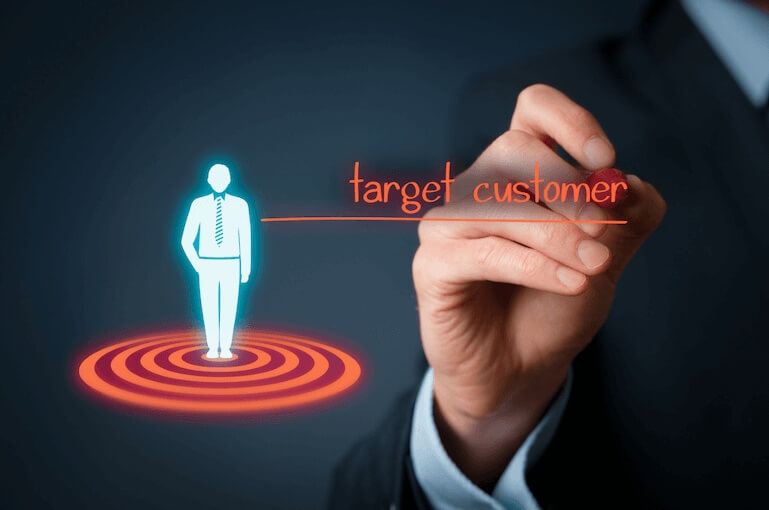 Marketing on Amazon – art form or lost cause? We see good things on the horizon for sellers who want to know their target customer on Amazon. Here's how Data Analytics has changed the way you see your Amazon customer base.
We've all heard of Amazon's founding principle: customer obsession. With hundreds of millions of customers world-wide, it's clear this obsession is paying off for Amazon. But what about merchants? How does marketing on Amazon work for them?
Amazon used data anonymization from the get-go, keeping buyer emails and other information private. And it's getting worse; even phone numbers will now go through Amazon's encryption system. So, there's no way for sellers to promote their services to buyers, let alone build an Amazon customer base.
How do sellers find their target customer on Amazon, then? That's a very good question. And until recently, there was no clear answer. Sellers kept a record of their product reviews, feedbackA performance rating on a scale of 1 to … More, and buyer and recipient details to get an idea of the kind of people that bought from them.
Competing on Amazon is tough. There's no way to reverse-engineer the platform for a glimpse of your customer base. But all that is changing. All you need now to find your target customer on Amazon is a registered brand.
The Perks of Brand Analytics
Signing up for Brand RegistryAmazon Brand Registry is a tool that ena… More on Amazon comes with a few perks. One is the Brand Analytics tool. It features a Consumer Behavior Dashboard, which until recently only included an Amazon Search Terms report. It includes information like:
Search Frequency Rank – how popular a search term is as opposed to others in that period.

Click Share – clicks on a specific product versus all customer clicks after a search.

Conversion Share – instances, when buyers place orders for specific products out of all orders placed after a search term, is used.
But in a press release in April, Amazon announced that it's giving third-party sellers with registered brands free access to even more features. It didn't specify what these features would be, though. This LinkedIn post let the cat out of the bag.
The Advent of Buyer Demographics
So, the Consumer Behavior Dashboard now includes two extra tools. Bearing in mind that this information used to only be available to vendors for a fee, these new insights into buyer behavior are a game-changer. Here's what the dashboard displays now:
Amazon Search Terms

– most clicked listings and most sought-after keywords;

Item Comparison

– top 5 competing products;

Demographics

– buyer's household income, age, gender, education, and marital status.
Needless to say, it's important to have a visual representation of competing products and search terms. But if you want to see your target customer on Amazon, Demographics is your tell-all, go-to report.
With sales broken down into six age groups and several income brackets, sellers can gain much-needed insight into their Amazon customer base. It could be baby boomers with little disposable income. Maybe it's single millennials with high-paying jobs. Or it could be an entirely unexpected group of people.
The Pros and Cons of Data Analytics
This data can inform buying and product development decisions. It can help you tweak descriptions and keywords to appeal to your Amazon customer base. Also, knowing your target customer on Amazon can help focus your resources on other platforms.
But don't lose sight of the fact that there are countless companies mining search term data and investing large amounts of money to promote their items on Amazon. These reports may not be enough to help you set yourself apart.
Also, Amazon's shift from Vendor to Seller CentralAmazon Seller Central is a portal or a h… More could affect sellers. Many vendors were recently downgraded to sellers. So, small private labelThis is what you call products manufactu… More owners must now compete with companies that have much more experience in brand analytics.
Finally, bear in mind that this is the same information Amazon uses to develop its own brands. When you register your brand and request access to Brand Analytics (if necessary), you have the potential for growth, but you also hand over your sales and customer data to Amazon.
There's much more you could do to find your target customer on Amazon, but that's about it for now. If you have techniques of your own that you'd like to share with our readers, we'd love for you to write us a few lines below. And please follow our blog for more news, guest posts, forecasts, opinions, and tips for Amazon sellers.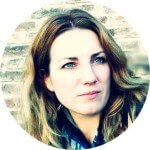 Melanie takes an active interest in all things Amazon. She keeps an eye on the latest developments and keeps Amazon sellers up to speed.