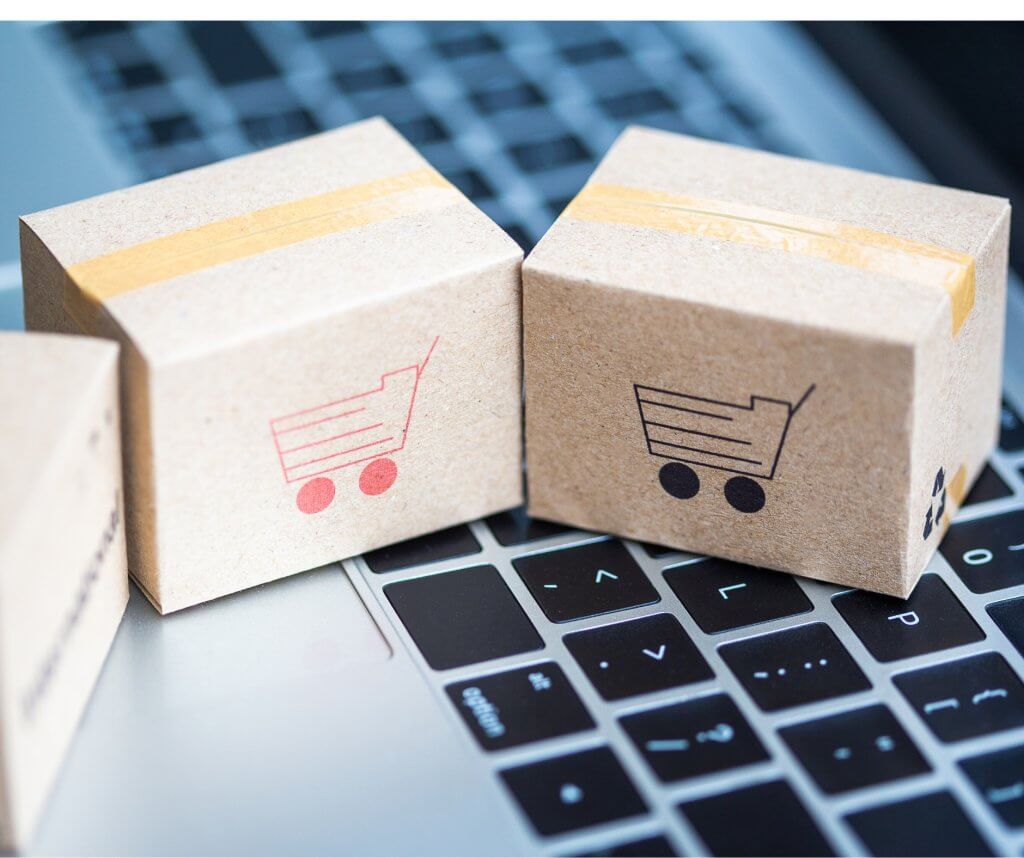 Wondering what it takes to set up your Amazon account? Whether you're just curious or intent on selling on Amazon in 2020, you're in the right place. In Part 2 of our series, we take you through Amazon account setup and all the basic information you need to start selling on Amazon right away.
There's no better time to get the ball rolling to setting up your Amazon account and start selling. It's easy and it only takes minutes. But it's important to get it right the first time.
You can start selling on Amazon right away if you wish. But before you do, make sure you know the rules. There are selling policies, guidelines, and a code of conduct to adhere to. Luckily, there's a whole new website now that teaches people how to sell on Amazon, complete with a list of best practices for sellers and a brief selling guide.
And before you discover how to start selling on Amazon in 2020, also make sure you factor in these 10 hidden costs. Add to this the amount you'd pay in fees. They will depend on the venue, type of product, and fulfillment method you choose. But to get a rough idea, please skim through our blog post, 2020 Amazon Fees Explained.
We'll be discussing all of these important aspects of selling on Amazon in 2020 in our series, one by one. But until then, let's take a look at the steps you need to take to set up a seller account on Amazon. To make sure your application is successful, have the following information ready, and then go straight through to the step-by-step instructions below:
A list of options for your seller name and a memorable password.
Your address, applicant name, or company name and corporate designation (LLP, Inc., etc.).
Email address and valid phone number for verification purposes.
Bank or credit card information for Amazon to charge your selling plan subscription.
Bank account number to receive your deposits from Amazon.
Employer Identification Number (EIN) or social security number (SSN, NIN, etc.).
Passport number or other form of ID, just in case.
Letter of authorization with company letterhead and owner's signature, if applicable.
Company registration certificate, if applicable.
Setting Up a Selling Account on Amazon
You can use your existing customer account or set up a new one.
If you'd like to use the same account, then it's probably best to check your personal profile's privacy settings. If you don't want competitors to have access to your personal information, consider editing it or hiding your activity.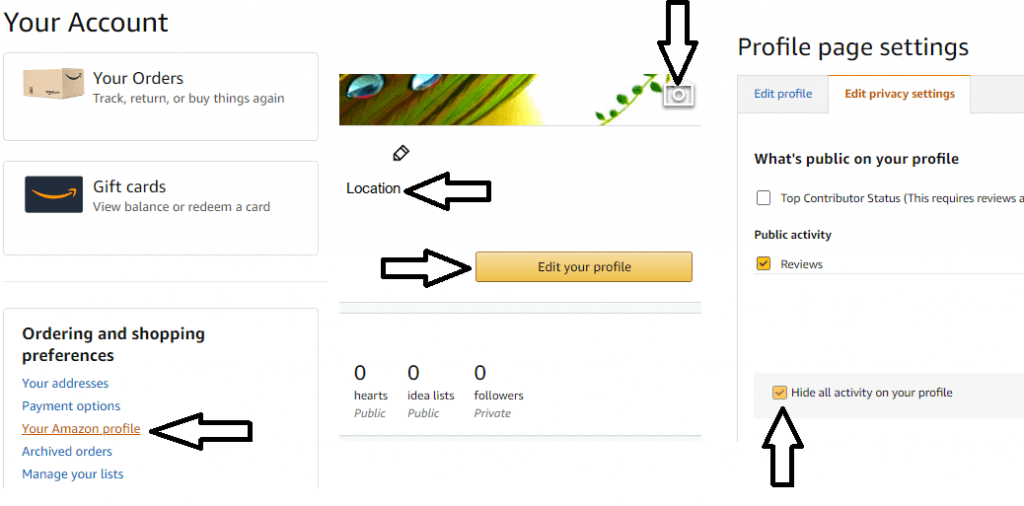 Step 1. Legal Name
You can create a new account or use your existing login information to access the signup interface. As you access the signup panel, you'll see a 5-step workflow. It all starts with your Seller Agreement, which must be signed by a legal entity, be it private individual or company.
It's also acceptable for sellers to enter their company name followed by the name of the owner (but don't forget the hyphen). But be aware that if you change your name (in real life), you may need to go through a verification process before Amazon allows you to change the legal name of your business.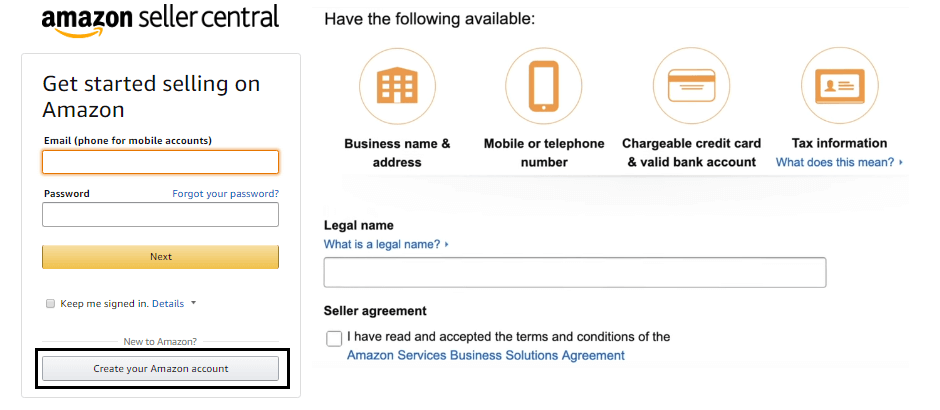 Step 2. Business Details
The next step involves sharing your business address, which can be the company headquarters or a home address. The most important entry here is the business display name, which is what customers see when they buy from you. It doesn't need to match the company name. And you can change it later. But there's no reason not to make it relatable and attractive to your customer base.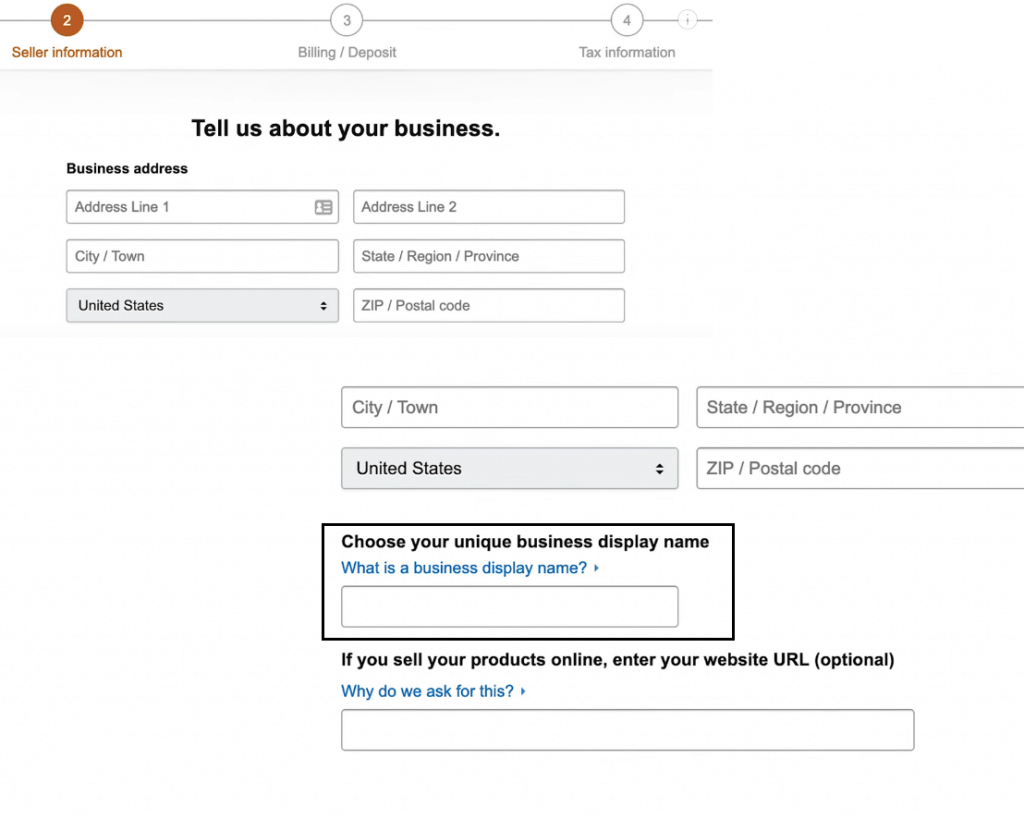 You will then need to supply a telephone number. Amazon will use it to send you a PIN. You have the option to receive it by text or through an automated call-back feature. Simply click "Text/Call me now", and enter it in the corresponding box.
Step 3. Fulfillment and Bank Details
During the billing/deposit stage, you can tick the 'Fulfillment by Amazon' option to sign up for FBA. You will then be asked for credit card details so that Amazon can charge the Pro subscription fee. As you start selling, your subscription fee will come out of your earnings.
This next part is where it gets interesting. When it comes to deposit setup, it's important to note that you need a local bank account. If you don't have one, there are services out there like Payoneer that can provide it. You can keep your deposit and billing accounts separate if you want.
Step 4. Tax Data
Your tax interview consists only of a couple of questions about legal entity and fiscal residence. If, for tax purposes, you're a resident of the USA, you must enter your social security number (SSN). If you're registering as a business entity, you should have an Employer Identification Number (EIN) from the IRS. The EIN application webpage has all the information you need to determine and prove your status. Once you enter the tax information, Amazon will ask you to sign a declaration and submit.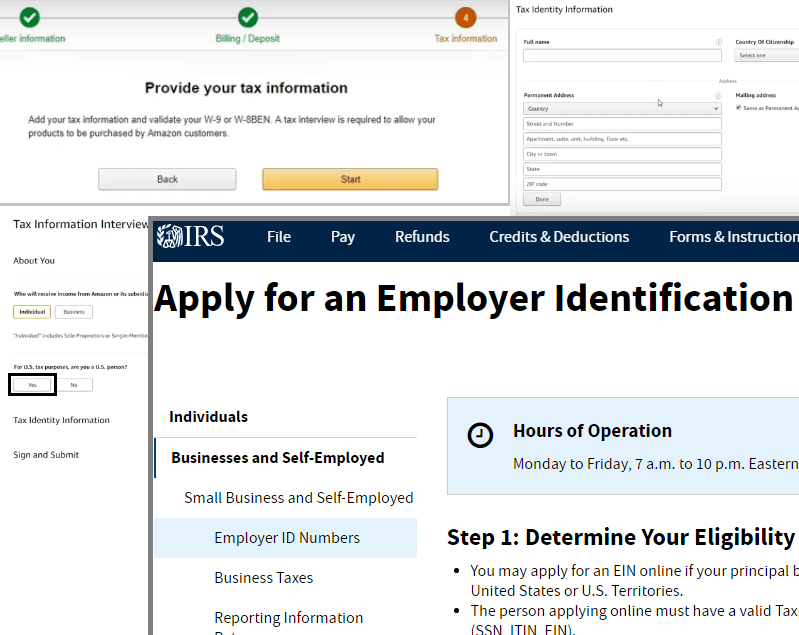 Step 5. Final Details
This is the last step to complete, and it can vary through time and across venues. On Amazon.com, it should take you straight to setting up your first listing, if you're an individual. Otherwise, it may ask you to upload supporting documentation, such as ID, company registration certificates, invoices, bills, etc.
Sign-up requirements depend on the marketplace. There are 17 of those – and counting. European venues may only accept passports as proof of identity for some foreign nationals. Some Amazon venues may carry out micro-deposit validation for business entities. And some may ask for proof of tax status or letters of authorization from the business owner.
But your Seller Central account will look almost identical from one marketplace to the other. As soon as your account is activated, you can access it and edit your information, as shown below. And should you need a brief tutorial on Seller Central, Amazon Seller University can walk you through the basics with its Quick Start Guide.
Don't forget about your subscription fee! If your sales don't cover the $39.99 fee, Amazon may charge your card again. If you'd like to continue as an individual seller, simply call them to say you have no intention to sell professionally at the moment, and they will reimburse you.
Now that you've set up your Amazon account successfully, you can start selling on Amazon right away. But bear in mind that policies and guidelines can change, sometimes with no forewarning. 
To find out about all the practical aspects of selling on Amazon in 2020, please subscribe to our blog. We'll keep an eye out and share all the latest news with you, so you can focus on growing your business.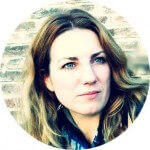 Melanie takes an active interest in all things Amazon. She keeps an eye on the latest developments and keeps Amazon sellers up to speed.