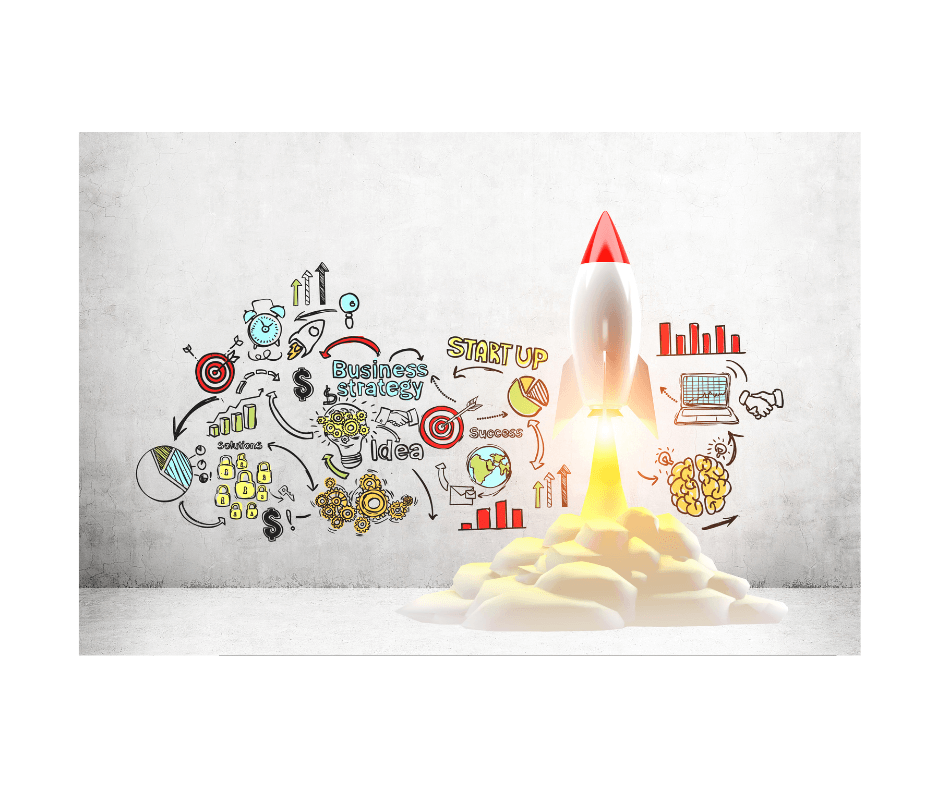 Editor's Note: Originally published on Apr. 2, 2020, updated on Feb. 2, 2023.
Wondering what it takes to set up your Amazon account? Whether you're just curious or intent on selling on Amazon in 2023, you're in the right place. Let's go through the account setup process and all the basic information you need to start selling on Amazon right away.
For some of our readers, selling on Amazon in 2023 could be a dream come true. If you're eager to set up your Amazon account and start selling, there's no better time to get the ball rolling; especially since it can take a few days to set up. But it's also important to get it right the first time.
Before You Set Up an Amazon Selling Account
You can start selling on Amazon right away, if you wish. But before you do, make sure you know the rules. There are selling policies, guidelines, a code of conduct, and a business solutions agreement to adhere to. You should also start thinking about fees, fulfillment, and these 10 hidden costs.
Luckily, Sell.Amazon.com comes complete with selling guides, fee schedules, and best practices. So, if you skimmed it and you think you're ready to go, check that you have everything you need. The signup process may mention some of the information you'll be asked to provide.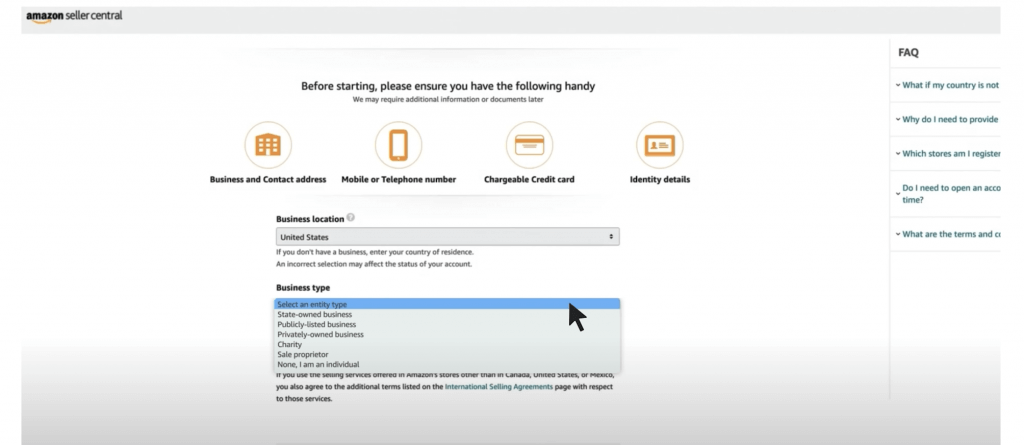 However, you're likely to need a lot more than that. Depending on the venue, your business, and how tech-savvy you are, you may need the following:
Device with working front-facing camera and microphone.
Safari browser (iOS devices) or Google Chrome browser.
Bandwidth for verification video call.
Friend or family member to assist with devices and documents.
A list of options for your seller name and a memorable password.
Your address, applicant name, or company name and corporate designation (LLP, Inc., etc.).
Email address and valid phone number for verification purposes.
Bank or credit card information for paying your selling plan subscription.
Bank account number to receive your deposits from Amazon.
Employer Identification Number (EIN) or social security number (SSN, NIN, etc.).
Original passport or other form of photo ID.
Company registration certificate and business license.
Letter of authorization with company's letterhead and official signature.
Setting Up a Selling Account on Amazon
Choose an Amazon Account
a. Create a New Amazon Account
You can create a new account or use your existing login information to access the signup interface. If you don't already have an Amazon account, you can use the New User link. You'll be asked for your name, email, and password. You'll also need to verify your email address before you can proceed.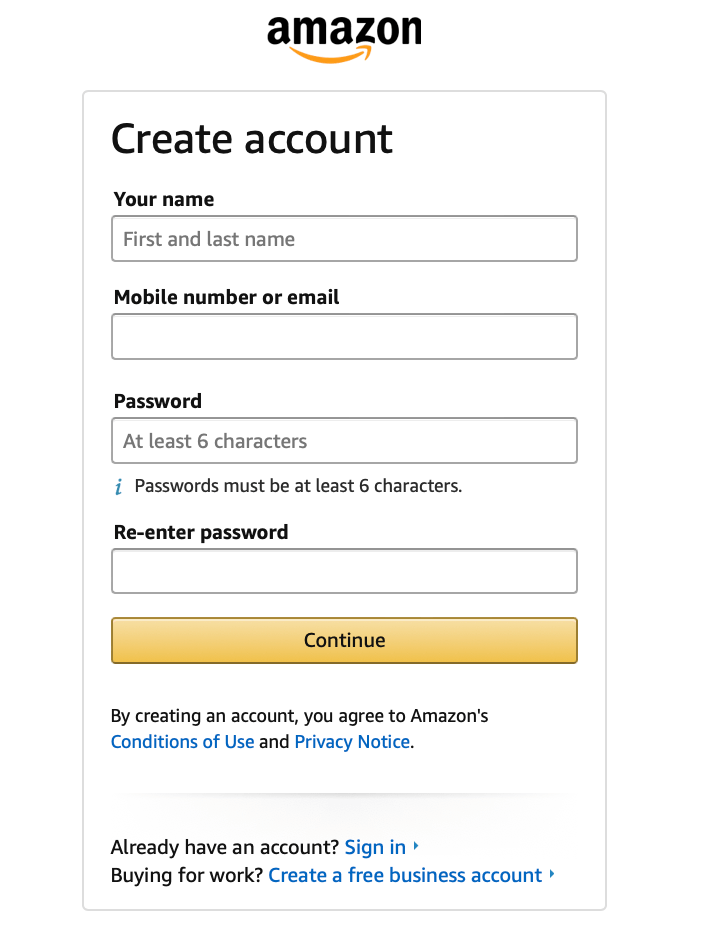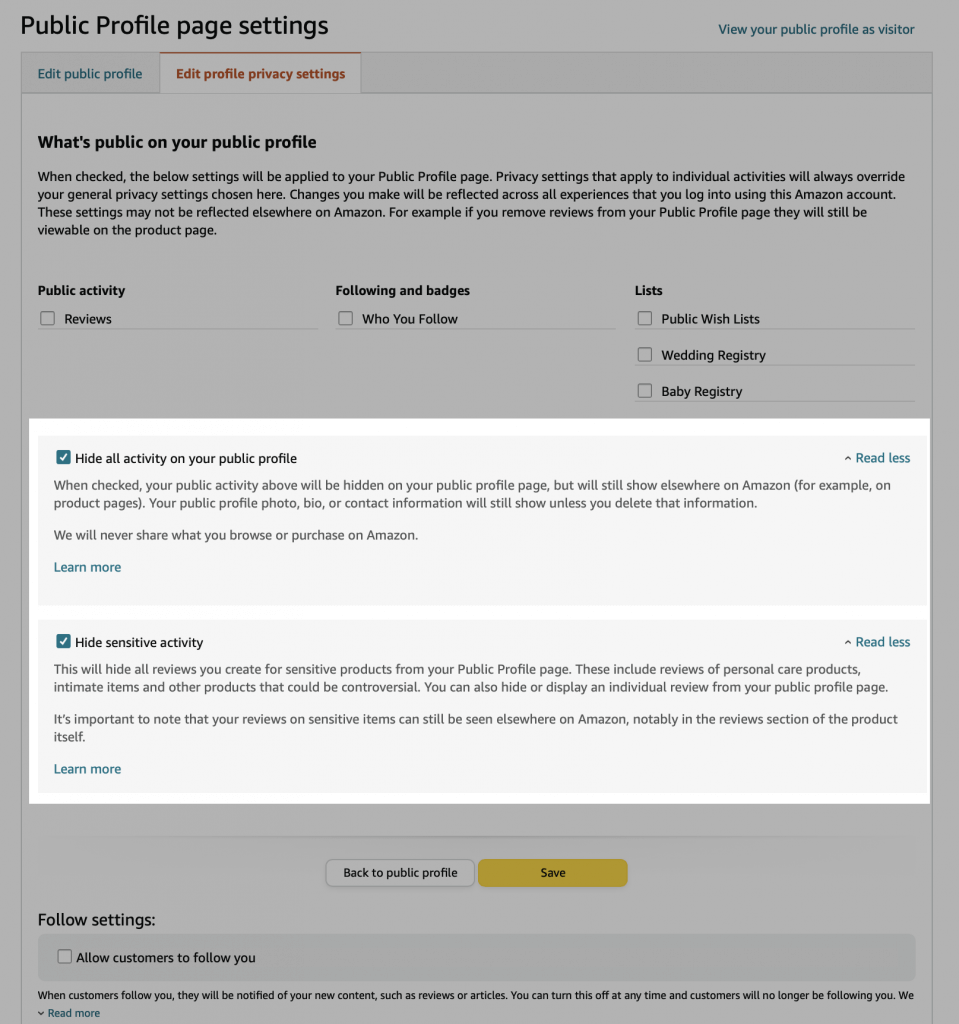 b. Use Your Existing Amazon Account
If you want to use your personal account, first check your privacy settings. You don't want competitors to have access to this data, so consider editing it or hiding your activity. Look for Ordering and Shopping Preferences > Your Amazon Profile (not "Your Profiles") in your Amazon account.
When you're ready, click the Sign Up button on the top right corner of the Sell.Amazon.com page. This takes you to Seller CentralAmazon Seller Central is a portal or a h… More, where you're asked to select a country and a type of business. Then you need to write the name of the business, charity, or individual under which you'll be trading on Amazon.
Go Through the Seller Central Setup Process
As you access the signup panel, there's a lengthy sign-up process. A step-by-step tutorial from Amazon Seller University takes you through the sign-up process, and the video below also touches on the topic (at the 2:30 mark). The process may vary, depending on the marketplace, but we'll discuss the main steps below.
Step 1. Business information
After typing in the business name, which must match the one on your registration documents, you'll be asked to read and sign the Seller Agreement. Whether you're an individual or a company, you'll be signing it as a legal entity. Any subsequent name changes will require verification from Amazon.
Step 2. Personal information
The next step involves sharing your business address (e.g., headquarters, home address). Amazon may send a postcard to that address with a verification code. Any subsequent changes will require verification by Amazon.
You will then need to supply a mobile number where Amazon can send you a PIN by text or call-back. Click "SMS/Call", and enter it in the corresponding box. Then you need a primary contact, personal details, citizenship, nationality, ID document, address, mobile number, and any other business owners.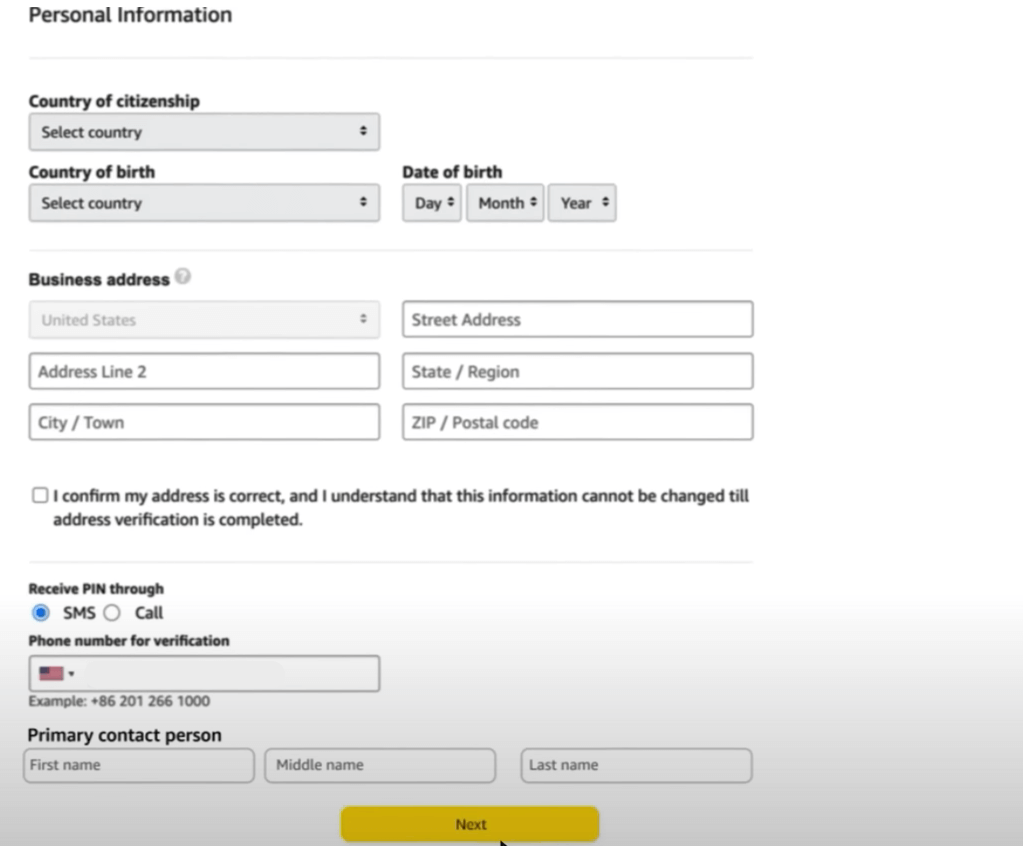 Step 3. Payment information
This is where Amazon asks for your credit card details. Your first Pro subscription fee will be charged to it. But as you start selling, fees will come out of your earnings (a.k.a. deposits). When it comes to deposits, you'll need a local bank account. If you don't have one, services like Payoneer can help. Make sure the bank account name matches the seller account name.
Step 4. Tax information
Your tax interview consists only of a couple of questions about legal entity and fiscal residence. If you're a tax resident of the USA, enter your social security number (SSN). If you're registering as a business entity, you should have an Employer Identification Number (EIN) from the IRS.
The EIN application webpage has all the information you need to determine and prove your status. Once you enter the tax information, Amazon will ask you to sign a declaration and submit. You may be required to update this information regularly to continue selling on Amazon.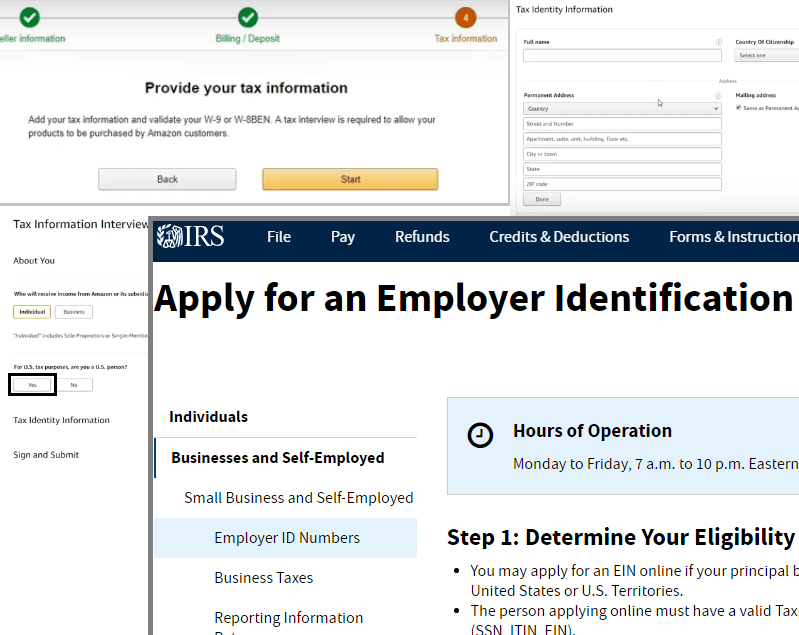 Step 5. Identity verification
This is the last step to complete, and it can vary through time and across venues. You may only be allowed to show a passport as proof of identity, you may be asked for micro-deposit validation, and Amazon may even ask for proof of tax status or letters of authorization.
You'll be asked to fill in the Upload Documents section and either schedule a video call (within 2-7 b.d.) or request an instant video call (within 3-6 min. of joining the queue). During the 10-20 mins. Video call with the Amazon associate, you'll be asked to show the front and back of your documents.
This includes hard copies of your original documents and a government issued photo ID or passport. They must be valid, clear, legible, signed, and complete. Bank statements should be no older than 180 days, with bank name and/or logo. Your business license must include the company's name and address. Note that verification may take up to three business days to complete.
Configure Your Seller Account
Once your seller account is verified and activated, you can access it to make any changes you see fit. Make a note of your merchant token (a.k.a. seller ID), remember the $39.99/month Pro seller fee, and read up on your account settings. Here are some must-know Seller CentralAmazon Seller Central is a portal or a h… More account settings:
Switch to the Individual selling account (if less than 40 items sold/month).
Edit public seller profile (display name etc.).
Configure shipping and return settings.
Grant account access to co-workers and employees.
Create custom FAQs and help content.
Add certifications.
Configure FBA settings.
Activate Vacation Mode.
View FBA and ad status.
Sign up to Amazon Pay.
Now that you've set up your Amazon account successfully, you can start selling on Amazon right away. But bear in mind that policies and guidelines can change, sometimes with no forewarning. To find out about all the practical aspects of selling on Amazon in 2023, subscribe to our blog. We'll keep an eye out and share all the latest news with you, so you can focus on growing your business.
Don't miss the chance to get fresh Amazon News and Amazon expert insight articles right when we post them directly in your inbox.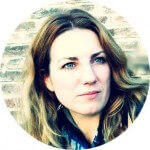 Melanie takes an active interest in all things Amazon. She keeps an eye on the latest developments and keeps Amazon sellers up to speed.