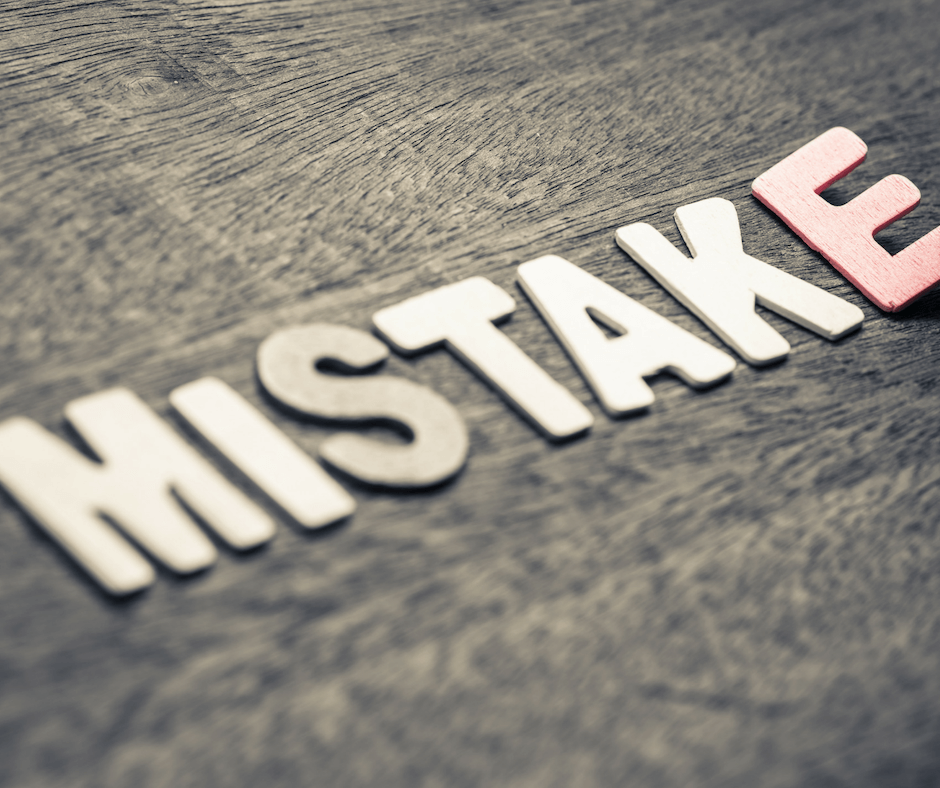 Mistakes are proof that you're trying. But on Amazon, sorry doesn't cut it, even if you're a newcomer. To help make your online selling experience smoother, we gathered a list of the 10 most common pitfalls for new Amazon sellers.
No one ever said selling on Amazon is easy. But there's no reason to make it harder than it needs to be. Preparing for an ecosystem like Amazon takes research and forethought, but not many retailers have the time to plan ahead.
So, here is a list of common Amazon seller mistakes. It's meant as a guide for all our readers, especially for new Amazon sellers who need a clearer picture of what it means to commit to selling on Amazon.
1. Not Reading the Ts & Cs
On Amazon, the customer comes first. Plenty of Amazon sellers want to game the system, so rules are tight and account suspensions are commonplace. But it's not all that bad; sellers are given a chance to justify their mistakes via the pre-POA procedure.
Also, most sellers wouldn't fall foul of current regulations if they read them to begin with. Copyright, performance guidelines, and tax issues are explained clearly on the Policies & Agreements page. Likewise, the Seller Code of Conduct section sets out listing standards and defines unethical selling practices. Things like setting up two Amazon accounts, promoting your business, or misappropriating content – they're all covered here.
2. Underestimating Costs
When you're budgeting for an Amazon store, it's easy to lose sight of the long-term costs. Depending on the type of business you run, you may need to invest more than expected in storage, customer service, advertisingAdvertising is a means of communication … More, etc.
On our blog you'll find posts that describe the basic fees merchants pay Amazon every month and per every item sold. But bear in mind that they change often and they're different from one Amazon marketplace to the next (ex. Amazon UK, Amazon Japan). For further guidance, you can ask a qualified Moderator for help on the Amazon Seller Forums.
3. Setting It Up Wrong
Choosing the wrong type of account will cost you. It's not just about the Selling on Amazon subscriptions. Starting out as individual sellers and switching to professional selling accounts when sales pick up is common practice and it doesn't cost 3rd party sellers anything.
But private label owners, artisans, multi-channel retailers, and manufacturers have several alternatives. Read up on the various ways to sell on Amazon and look for their benefits and drawbacks.
4. Mispricing
Overpricing can block your product listings. But underpricing is also a problem. Amazon sellers are constantly undercut by competitors, including Amazon itself. To keep their edge, they use repricing software, bringing prices down automatically and drawing in more customers.
Unfortunately, if prices stay down and items sell for less than intended, then all that work was in vain. Software can't stop these prices from spiralling out of control, so sellers need to monitor each listing personally. Sellery is the exception, because it can re-price in real time, while also using whatever margins you want so you never sell at a loss.
5. Ignoring Pain Points
It's not immediately obvious, but on Amazon you're not just selling a product. You're selling a solution to the customer's problem. So, before you even think about drafting your product page or conditionProducts can only be listed on Amazon if… More notes, you should draw out a buyer's main pain points.
Then translate these into bitesize keyphrases. Ideally, these keyphrases should be part of the title or bullet point section, but if that's out of the question, then consider uploading at least one photo that shows how your product can help, with brief explanations like 'works with x & y', 'fits model a & b', 'pocketsize', 'waterproof', 'recyclable packaging', 'better signal', etc.
6. Getting Titles, Images, and Keywords Wrong
When you start listing on Amazon, it's a steep learning curve. And just when you think you've got the hang of it, Amazon will come up with new limits and restrictions. So, you'll probably go back to the drawing board every few months.
Going over a limit will basically render your listing inactive. Here are some of the listing limits currently in place:
Amazon also has a few restrictions. If you don't comply with them, they'll simply suspend your listings. Here are some of the restrictions new sellers find it hard to comply with:
HTML code and URLs are forbidden in title, images, and descriptions;
ALL CAPS text is a big no-no;
Symbols (&, @, etc.) are not allowed;
Promotional or boastful information like "x% off", "Lowest Price Simply the lowest price an Amazon… More", "Best", "Free", "Sale" , etc.
7. Charging Too Much for Shipping
Amazon buyers prefer free shipping, and many sign up to Prime for it. Charging too much for shipping may eventually bring your feedbackA performance rating on a scale of 1 to … More and product ratings down. Customers who find your product cheaper elsewhere won't hesitate to express their dissatisfaction when Amazon asks for their feedback.
If you don't charge standard shipping rates, then try to offset shipping charges by raising the item price slightly. Bear in mind that if you go overboard, you'll push customers away. After all, comparing prices online is the norm now, not the exception. Finding the right price point can be very tricky, but that's precisely what Sellery is for.
8. Shipping Too Late
An Amazon seller's supply chain can be very complex, but it needs to be streamlined. Drop shipping is standard practice on Amazon. Outsourcing storage to specialized warehouses and fulfillment centers is also common. As long as sellers comply with guidelines and invoicing requirements, there's no reason not to sell on Amazon.com even if you don't store all your products.
Note: selling requirements may vary based on venue, product categories and selling plan.
But all sellers must dispatch and deliver on time. If, for any reason, you're unable to ship in 2 business days, then your shipping policy should clearly stipulate that your lead and shipping times are longer. Some sellers work weekends or odd hours to comply with the 2-day requirement. Test your shipping capabilities before you state your dispatch policy.
9. Incentivizing
This ties in with point 1 above. However, some sellers do this not because they haven't read the policies, but because they think they'll get away with it. If you ship your own products and you resort to aggressive promotional techniques, you're walking on thin ice.
Some customers don't appreciate being offered large discounts or freebies for a review or second buy if that means previous (exaggerated) reviews were based on the same incentive. Now that incentivizing has been banned and there's no more fake upvoting on Amazon, they expect reviews to be entirely honest. You abide by the Seller Code of Conduct, or you're out.
10. Not Making Store Policies Clear
Amazon expects sellers to match or even outdo their return policies. Even so, sellers are free to determine their own return policies, as long as their storefronts clearly indicate what these terms are.
Unfortunately, most buyers don't take the time to read even the full product description, let alone the return policy. To avoid unnecessary refunds or to promote a generous returns offer, mention your policy every chance you get, including the product description.
It's time to wrap up, but we're very excited for our readers who want to start selling on Amazon, and we wish them smooth sailing. With so many policies, guidelines, and requirements for selling on Amazon, it's no wonder that Amazon seller mistakes are common and diverse. It also means there's no way to address all of them in one go. So, if you'd like to know more or suggest new topics, please don't hesitate to use the comment section below.

Melanie takes an active interest in all things Amazon. She keeps an eye on the latest developments, and keeps Amazon sellers up to speed