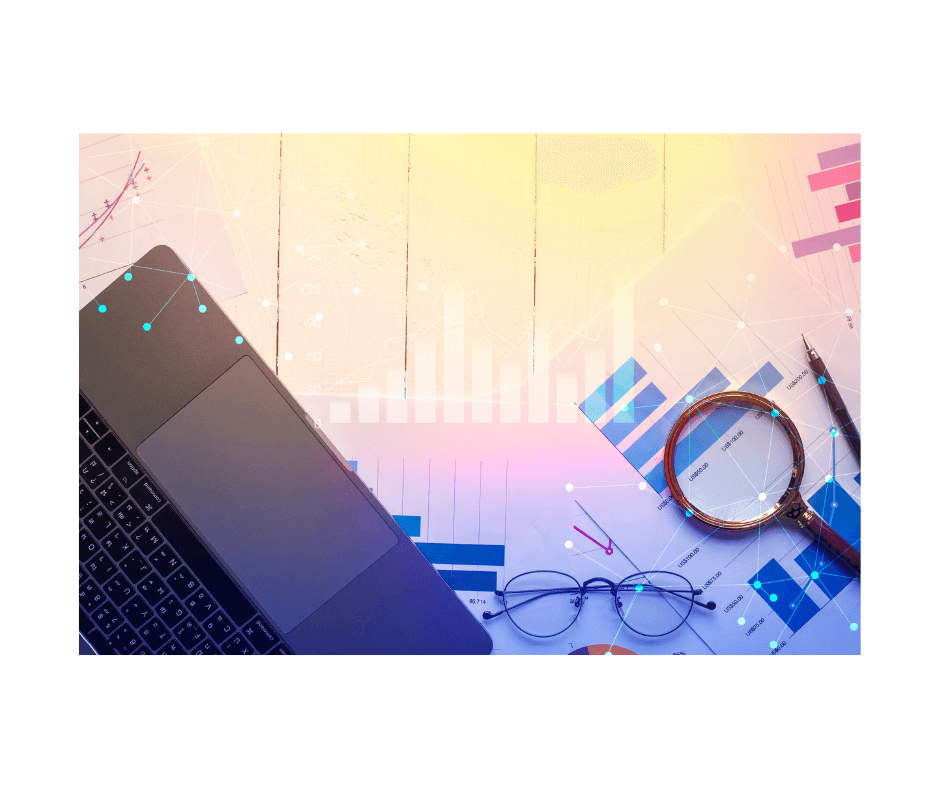 As you resurface out of the post-holiday sales slump, you may be looking for ways to freshen up your inventory for the months ahead. Cue the software: the world's finest scouting apps for Amazon. Here's how you can use simple barcode scanning apps with cutting-edge Amazon analytics to boost sales in Q1.
It's easy to underestimate scouting apps for Amazon sellers. But there's more to these underrated barcode scanning apps than meets the eye. Featuring real-time data, Amazon analytics, sales reports, alerts, and graphs, these tools are essential Amazon product research solutions.
What is Amazon Product Research?
Product research is the process of analyzing a product's potential to sell. What's special about Amazon product research is that it needs to use data specific to the Amazon marketplace. That's because Amazon has its own sales events, trends, fees, fulfillment options, and listing rules.
This marketplace is also saturated with similar or identical products. So, there's always a risk of investing in items that won't sell as expected. But with a bit of research prior to listing, you can make informed decisions and minimize that risk. Without the research, it's all down to guesswork.
Profit Bandit uses Amazon API to source information about virtually any product listed on Amazon. This includes Buy BoxThis refers to the situation where a sel… More data, Amazon fees, and competing offers. The data feeds into Profit Bandit's profit calculations, Buy Lists, and ROI estimates for both FBM and FBA offers.
Why Use Scanning Apps for Amazon?
Amazon scanning or scouting tools can help you discover product opportunities. Sifting through supplier lists is like looking for a needle in a haystack. But with scanning apps for Amazon sellers, you can automatically search through scores of items in Amazon's own database.
So, you can forget about spreadsheets. Just look up an item to check demand, competition, and profit estimates simultaneously on your smartphone. You can also save, organize, and compare items, and find winning products on the go. That's products with profit potential and low competition that are in demand.
There's no right or wrong time to fire up those barcode scanning apps. But you'll probably need them the most when you're getting ready for a new sales season. If you want to stock up on popular items, subscription products, and bundles for Q2, you'll need a few weeks to process the inventory. So, there's no time to waste.
Who Can Use Amazon Barcode Scanning Apps?
Anyone can. This includes multi-channel sellers, drop-shippers, merchants selling exclusively on Amazon, and regular folk doing a bit of arbitrage on the side. Whether they're new sellers, mega sellers trying to diversify their product portfolio, or small resellers looking to refresh their inventory, they can use these scanning apps for Amazon product research anytime.
Some scouting apps are designed specifically for selling books. But most will work with any type of product. Some are exclusive to sellers in the USA, but many are available to global users. And some can only look up existing ASINs one by one, while others allow you to compare any item or list of items with similar products already listed on Amazon.
Profit Bandit does it all. You can use the app to check any ASIN. It can also pair with a handheld scanner to scan large inventories. The full-featured Pro Merchant version is available to sellers on 8 marketplaces: US, CA, UK, DE, FR, IT, ES, and AU. The free version can be accessed by anyone, but only returns Amazon.com results.
How Can You Tell If an Item is Worth It?
The ideal product has 3 things: good margins, low competition, and enough demand. But that doesn't mean it will sell. In fact, a product is only worth buying if it can be listed on Amazon. It can't be a restricted or banned product, and its category and brand must not be gated Selling certain products and bran… More.
Profit Bandit features a Restricted items alert. With it, you can check if a product is restricted Selling certain product categorie… More for you as soon as you scan the barcode or type in the ASIN. You will then be able to see sales rankThe sales rank of products on Amazon ind… More and price history graphs by swiping on the dashboard, thanks to its Keepa integration.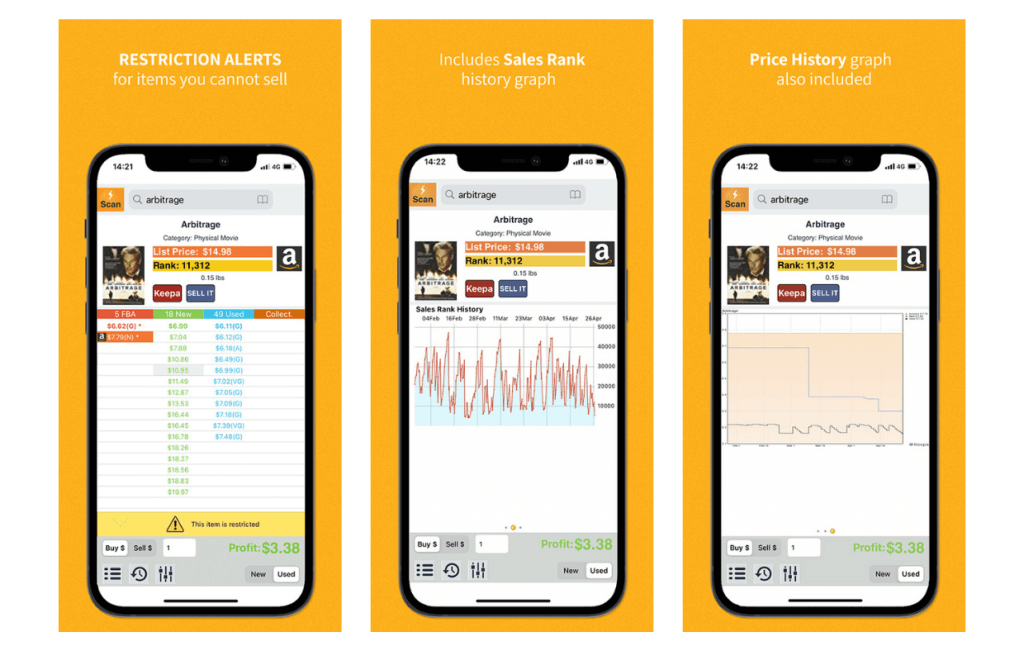 Also, as a Pro app subscriber, you can use the built-in cross-channel research tool. It enables you to access additional product information from a range of websites like CamelCamelCamel and eBay simply by clicking the product title. All this for just $9.99/month.
To top it off, with Profit Bandit you get stellar support from a team with 20+ years of experience in developing Amazon seller software. So say goodbye to the grind and the guesswork, and say hello to an app with selling savvy in its blood – or code. Download it for free right away and start making data-driven decisions today!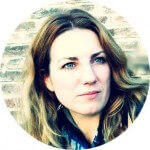 Melanie takes an active interest in all things Amazon. She keeps an eye on the latest developments and keeps Amazon sellers up to speed.