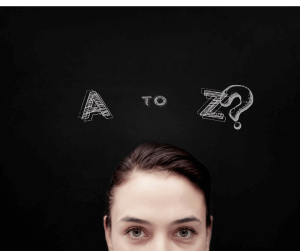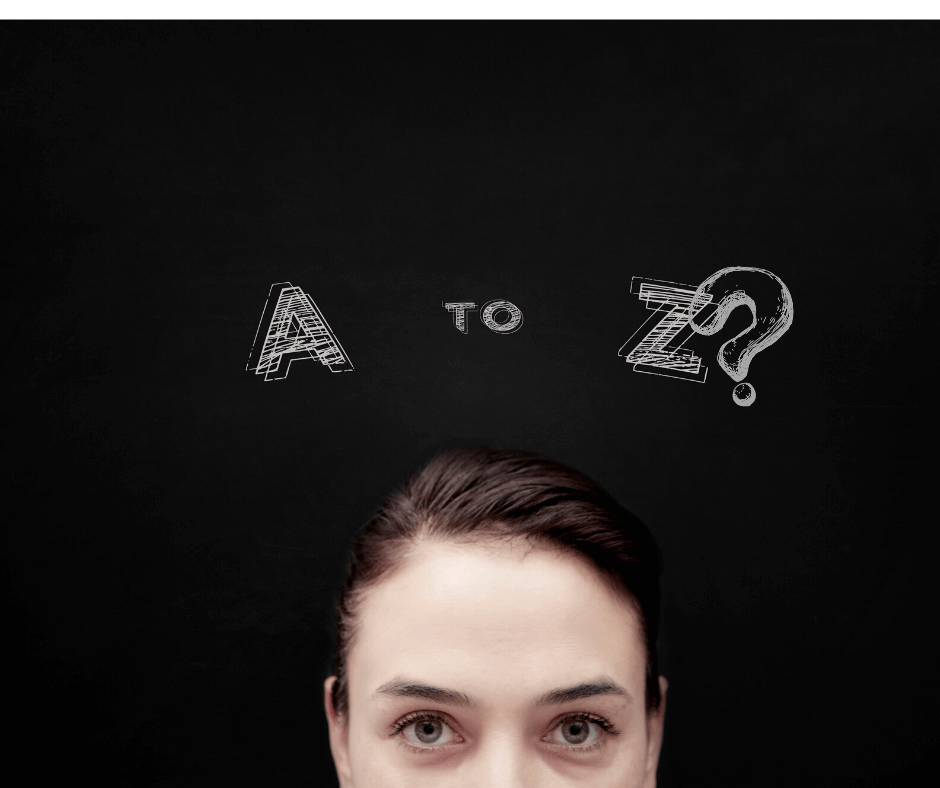 Editor's Note: Originally published on March, 2020, last updated on August, 2022.
Stuck for ideas on how to handle a claim on Amazon? Find out how to make Amazon's  A to Z guarantee work for you, not against you. Here's a refresher course on A-to-Z policy for third-party sellers.
Amazon's A to Z guarantee looks simple enough at first glance. But there's more to the A-to-Z Policy than meets the eye.
If you're trying to bring down the number of claims or you've already received a claim on Amazon and you're in a tight spot, here's what you should know.
Every third-party seller on Amazon should have a good understanding of the A-to-Z policy. As the About A-to-Z Guarantee page and the video below will tell you, it's a no-fuss refund guarantee. Sellers adhere to this policy when they sign up. It essentially makes Amazon judge and jury for every dispute with buyers.
It's called the A to Z policy because it covers every order for a tangible product sold on Amazon by a third party.
It applies to all Amazon customers (including business customers) and all third-party sellers (e.g. Private LabelThis is what you call products manufactu… More sellers with registered brands, Handmade merchants, sellers with a basic storefront A storefront is the page Amazon u… More).
If the order was for a digital item or a service, it's out of Amazon's hands. Also, if the order was paid for by stored value instruments (e.g. Amazon gift cards, vouchers, coupons, etc.), or a chargeback has already been made, the buyer is not entitled to A-to-Z protection. 
Basic Conditions for a Claim
According to A-to-Z policy, buyers are entitled to make a claim on Amazon if the reason satisfies at least one of two requirements: timeliness and condition.
If the item isn't shipped or delivered on time, it's not in the conditionProducts can only be listed on Amazon if… More stated, or the seller doesn't address the issue fast enough, buyers are within their right.
How Does the A-to-Z Guarantee Work?
Buyers must contact the seller, wait 2 days for a reply, and only file a claim if negotiations with the seller are unsuccessful.
They usually have 90 days to file a claim on Amazon from the moment the maximum estimated delivery date (EDD) expired.
Here are the types of claims buyers can file:
Item not received (INR) claims can be made 30 days after the order or 3 days after the maximum EDD – whichever is sooner.
Returned But No Refund (RNR) claims are available for tracked returns only. A return authorization from the seller is not needed.
Not As Expected (NAS) claims can be submitted immediately after a request for return, replacement, or refund is made, regardless of EDD and without return authorization.
Damaged, Defective, Different, or Unwanted items can be returned and a claim can be issued when there's no refund or if it's only a partial refund.
International return where the seller refuses to provide a US address, prepaid label, or refund prior to return.
Poor service from the seller is grounds for a claim, regardless of delivery.
Suspicion of being overcharged is a valid reason for a claim.
What Next for the Seller?
Following a claim, sellers have 5 business days to challenge it. Some sellers have only 2-3 days at their disposal. The burden of proof falls on the seller.
Where possible, sellers must provide invoices, proof of posting, tracking numbers, signature tracking information, and footage of the returned item.
When Not to Challenge a Claim on Amazon
When an INR claim is made and the seller doesn't have tracking information, forgets to upload it, or there's no signature, Amazon will most likely grant the claim.
Even if the buyer approved a remote signature or pre-signature, and the seller hasn't been contacted, the claim is granted.
Also, an INR claimant with a clean record will get their money back from Amazon, even if they signed for the delivery in person.
So, if a claimant with no history of abuse or fraud says the order is lost in transit, sellers must honor the refund request. They can then discuss refunds with the carrier.
Challenging a Claim on Amazon
When there's a valid claim, as per A-to-Z Policy, you must provide a measured response promptly and proactively.
Although there are dishonest buyers on Amazon, in most cases the claims are sincere and the damage can be undone.
Here are the stages of a straightforward claim challenge process:
Check that the claim isn't baseless and look for proof (e.g. signature on delivery).
If the fault lies with Amazon, don't take the blame on yourself by issuing a refund.
Refer it to Amazon, and then close the case so it doesn't affect your ODR.
If the fault lies with you or the buyer, first respond to the buyer.
Draft a reply to the buyer and aim to send it within 2 calendar days.
Contact the buyer to let them know that you've received the claim and you're investigating.
Apologise for the inconvenience you've caused without taking the blame (at least not yet).
Make it clear that their opinion matters and you're keen to resolve the issue satisfactorily.
Offer a replacement or a partial refund, with the rest to follow once the item is returned.
If you're willing to accept the blame, issue a full refund.
If you're offering a partial refund (e.g. return shipping cost), refer to it as a gesture of goodwill.
Explain that the claim is damaging, but that closing it will undo the damage.
Politely ask the buyer for a response at their earliest convenience.
Make sure to send your reply on time and wait.
If the buyer doesn't reply in a reasonable amount of time, write to Amazon.
In your response to Amazon, state the basics of the case and attach buyer-seller correspondence.
If the buyer replies and agrees to return the item, issue the partial refund.
Make it clear in the email that the carrier has been notified of the claim (missing or damaged).
When the item arrives, take photos of the package and contents.
Make an unwrapping video where you weigh the box and the unwrapped item.
Add the information to your return log and take a photo of the entry.
If the buyer is clearly in the right, offer your apologies again and issue a full refund.
If you believe it to be the buyer's fault, charge a restocking fee and appeal Amazon's decision.
Provide Amazon with proof (unwrapping video, packaging photos, invoices, etc.)
State your reason for not accepting fault, and propose a solution that's fair for you and the buyer.
If you've ticked all 25 steps, then you can take comfort in knowing that you've done everything in your power.
And if you still aren't happy with the outcome, there's always our Account Monitoring service. We can handle the entire process or pick up where you left off. No claim is too challenging.
How Not to Address a Claim on Amazon
Some of the obvious ways sellers mishandle a claim are: ignoring it, being disrespectful to the buyer, accusing the buyer of an outright lie, and trying to intimidate the buyer by threatening legal action.
Even if you manage to close the case, it's a fake victory that can be undone for violating selling policy.
What if It's Amazon's Fault?
With FBA orders, the return costs for a seller are considerable.
Unless Amazon takes the blame and issues a refund in line with FBA Lost and Damaged Inventory Reimbursement Policy, you cover shipping fees, FBA Weight Handling fee, return shipping to FBA, and removal orders for unsellable items.
Refunds for Items Lost or Damaged by FBA
To find out if your item is eligible for a refund or to check the status of your refund or replacement, you only need your transaction ID. Enter it in the Reimbursement section of the FBA refund help page, as seen below.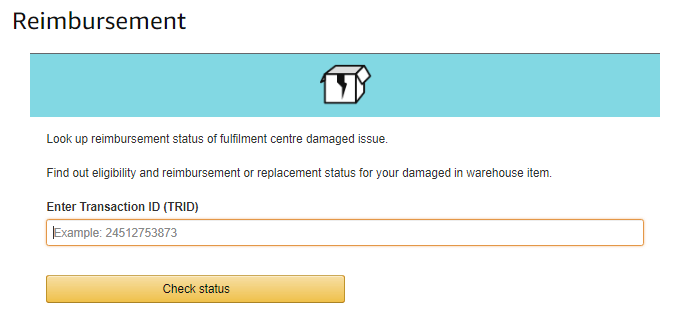 With the FBA, reimbursements are not a given. It all depends on how you formulate your request and the proof you supply.
Also, there are a few instances where Amazon will never compensate you:
Small parcels with inadequate packaging.
Expired, defective, prohibited, or restricted products.
Restricted Selling certain product categorie… More items lost or damaged during removal order processing are not refunded or replaced.
There are no refunds above $2,000 – your only option here is claiming insurance.
To prove that the item was lost or damaged by FBA or a partnered carrier, you must send packing slips, invoices, proof of delivery with signature, or any other relevant proof.
Faced with these documents, Amazon must:
Replace the unit with one that has the same FNSKU.
Issue a refund for the sale price, excluding VAT and other amounts if the sale price is deemed to be too high based on average selling price, the history of the ASIN, and your own sales history.
Mind you, reimbursements can be reversed and replacement units can be returned. So, no decision is permanent.
But that doesn't mean you should bombard Amazon with emails.
Nobody will help you if you submit too many requests, send them too early, or don't carry out enough research.
That's the spiel on A-to-Z policy. If you'd like to know more about how to handle a claim on Amazon, please browse our blog for tips and other insights.
And if you have a challenging A to Z guarantee claim, please don't hesitate to get in touch with our friendly Services team.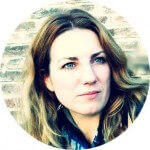 Melanie takes an active interest in all things Amazon. She keeps an eye on the latest developments and keeps Amazon sellers up to speed.