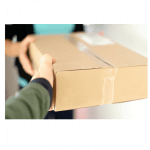 It's been two weeks since Amazon rolled out the new return policy for third-party sellers. Now that the dust has settled, we have a clearer picture of the implications and we'd like to share them with you.
We touched on the issue of prepaid returns in our latest news report, Digest VIII. As we explained there, the Amazon return policy has been changed on October 2 to enable automatic prepaid returns for most sellers. This means that their customers will process their own returns and print their prepaid return labels themselves instantly.
Implications
The change brings third-party orders in line with FBA orders. But it also means customers will no longer be contacting the sellers to explain what the issue is, what alternatives they'd prefer, or to request an authorization number.
Moreover, the sellers must now issue a refund within two business days from the time the products are delivered back to them. If not, Amazon will issue the refund themselves and charge the sellers anyway.
Reactions
Needless to say, not all sellers are thrilled about the change, especially since return fraud is on the rise. After all, it was on the same day the change took place that the latest Amazon return fraud story surfaced.
But there's no need to panic. Here's what you should know about the policy:
The Reason for the New Amazon Return Policy
There's a range of reasons for Amazon to want to implement the change. While these reasons may not seem all that important at the moment, it's clear that Amazon is taking the long view here.
So, when Amazon says it's trying to:
reduce return processing times;

lower the seller's Return Dissatisfaction Rates (RDR) and improve seller KPIs;

fulfill the customer's' need for consistency in their shopping experience;

appease sellers who want automated returns, as revealed by this

survey

;

level the playing field, so that sellers can appeal to more customers who double-check return policies before they buy;
…It's clear that this is all about scale. Amazon is looking at exponential growth, and it's trying to ease third-party sellers into it.
The Benefits of Automated Returns for MFN Sellers
Returns are costly. There's labour and quality control, payment processing fees, loss in retail value, restocking costs, shipping costs, time, and various other factors to consider. So, having automated returns can save time, if nothing else.
What's more, processing a product return can sometimes lead to a net loss. To help prevent such situations, Amazon is also releasing the optional ˮreturnless refundˮ option, whereby customers can keep the products for free, rather than return them.
Preventive Measures for the Cautious Seller
Most returns are justified. Genuine mistakes and unforeseen events happen all the time. But there is such a thing as buyer's remorse, and it complicates matters for Amazon sellers. Online shopping also makes it easier for customers to find better prices elsewhere, after they've placed their order on Amazon.
But whatever the reason for the return, customers are still free to contact the seller before they initiate it, so it's not all doom and gloom. Sellers can also contact the buyers at any time, and use that feedbackA performance rating on a scale of 1 to ... More to improve their service.
What about scams?
There are ways to tackle scammers and fraudsters on Amazon. One is to exclude certain SKUs from the policy. Expensive items and those that are costly to ship fall into the exemption category.
Secondly, sellers can still charge a restocking fee of up to 50% when the customer is at fault. They can also deduct the cost to have the products shipped back to them from the refund total. Of course, you'd need to remember to process the refund within 48 hours after the item is delivered back to you, so that Amazon doesn't go ahead and issue it in full.
Thirdly, sellers can still appeal even after Amazon has issued a refund on their behalf. But whenever the buyer is entitled to request a full refund due to the seller's negligence, then appealing is out of the question.
Lastly, people who return too many of their products get banned from Amazon. In extraordinary situations, they may even be taken to court over return fraud. But you need to keep an eye on your returns and single out any suspicious behaviour, if you're going to raise the alarm.
Our Advice
So, what does the future have in store for you and other third-party sellers, now that this return policy applies to most orders? It's still a bit too early to see the full impact and it may take some time before there's any visible effect on your bottom line.
Our advice is to monitor your returns over the next few months and ask for help if you suspect foul play. In the meantime, our Amazon Account Monitoring team will be standing by for added peace of mind.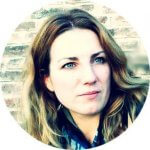 Melanie takes an active interest in all things Amazon. She keeps an eye on the latest developments and keeps Amazon sellers up to speed.