Reading Time:
5
minutes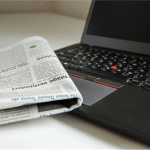 It wouldn't be the same without our monthly digest of the most important Amazon seller news of late. Here's this month's compilation of the latest revelations and announcements to grab the headlines.
Long-Term Storage Fees Changing
September 15, 2018 is the day of the next FBA cleanup. Long-term storage fees will change in line with the new fee schedule. Sellers are urged to check and purge their inventory in time for the holiday season.
Stranded Inventory Dated
The Stranded Inventory Report in Seller Central now comes with a Date Stranded field. It shows how long FBA items are stored with no active offers. The aim is to help sellers prioritize removal orders and avoid storage costs.
Two New Sections in Account Health
The Account Health section in Seller Central now displays two extra fields. As shown below, they include listings removed for issues to do with Product Policy Compliance, namely:
intellectual property complaints;
listing policy violations.
Amazon Bots & References to Shipping
It appears Amazon UK bots are scanning product detail pages for references to alternative shipping offers. Current policies strictly forbid the use of titles, descriptions, images, or bullet points to refuse delivery to specific areas or demand more money to use alternative shipping services.
However, it seems that a mere reference to other shipping options will trigger a notice. Our advice is to not discuss alternative shipping methods on a product page, even if you don't charge more or you make no reference to payment whatsoever.
Search Terms Limited to 249 Bytes
It used to be that sellers could enter more than 250 bytes in the search terms field under the Keywords tab. Even if those keywords weren't indexed, they were saved. Amazon now limits the length to 249 bytes. If your entry exceeds the limit, you'll see a warning message. When you click Save, Amazon will only save the first 249 bytes.
Note: Numbers, letters, and most characters (&, %) count for 1 byte. Some special characters, like £, can count for twice as much or more. Space and punctuation have no bearing on the final count. If in doubt, use a UTF-8 string length and byte counter to check your search term preferences before you enter them in Seller Central.
Listings Must Display Toxicity Warnings
Under the Safe Drinking Water and Toxic Enforcement Act of 1986, California is bound by law to publish a list of toxic chemicals that cause cancer or reproductive toxicity. The list currently includes over 850 substances.
Any products sold to California based customers on Amazon and containing these substances should display a warning. Read Amazon's California Proposition 65 help page and update your listings accordingly to continue selling these products in California. For more information, please see California's New Proposition 65 Warnings page.
HP Printing Products Off Limits
Toward the end of the year 2017, Amazon started weeding out resellers of HP products, according to the seller forum. Now it's official. From August 14, 2018, no HP ink, toner, paper, or printers (sprocket printers included) can be sold on any Amazon venue by anyone other than an authorized seller. This applies to both FBA and FBM fulfillment.
Premium Shipping Eligibility Update
As of July 31, 2018, Amazon applies new eligibility criteria for sellers hoping to offer Premium Shipping. The requirements for one-day delivery and two-day shipping stay the same, including tracking and handling time restrictions.
To qualify for Premium Shipping Options, sellers must maintain the following three metrics:
Valid tracking rate of 100%;
On-time delivery rate ≥ 97%;
Seller-initiated cancel rate < 0.5%.
Once these criteria are fulfilled, Amazon will automatically display a message to buyers at checkout stating that the delivery date is guaranteed. For these orders, delivery delays will incur a penalty. As explained on the Premium shipping and guaranteed delivery help page, sellers must reimburse customers their shipping charges.
Referral Fee Promotion for Grocery & Gourmet Extended
In October 2017, Amazon lowered the referral fee from 15% to 8% for Grocery or Gourmet products with a total sales price of no more than $15.00. According to a recent announcement, the fee promotion will be extended a further 15 months, until midnight (PST) on December 31, 2019.
Restricted Offers for Business Customers
Amazon Business customers can have offers that don't come with downloadable VAT invoices marked as "Company Restricted". This mark will appear on the search results page and the product page, as well as in the cart and the Order Pipeline.
To provide invoices and avoid having restricted offers, sellers must simply activate the VAT Calculation Service. This will generate invoices automatically, entitle sellers to a Business Seller badge, and lead to VAT-exclusive prices being displayed on B2B offers.
New Policy on Incomplete Shipments
Amazon started monitoring shipment plans for activities that don't comply with a new policy. It states that the number of units received at the fulfillment center must be equal to the one in the shipment plan.
Approving and then canceling part of a shipment, sending an incomplete shipment or misrouting it may prompt Amazon to suspend your ability to ship products to FBA centers. If you receive a notification of incomplete shipments from Amazon, you have 30 days from the moment the first product has been received to take corrective measures and comply with the policy.
If you notice a mistake with a shipment you've already approved, you should delete the entire shipment plan before you ship any of it. To make it easier not to miss shipments, you can sign up for the FBA Inventory Placement Service, whereby all the boxes are sent to the same receiving center and forwarded to the right fulfillment center for a fee.
Enter Amazon Advertising
All current Amazon advertising solutions have been consolidated under one roof. You can continue to access them from Seller Central, or you can opt for the Amazon Advertising website. The list of services includes:
Sponsored Products and Headline Search Ads, aka Sponsored Brands.
Amazon Marketing Services (AMS) aka Sponsored Ads;
Amazon Advertising Platform (AAP) including Display Ads, Video Ads;
Amazon Demand-Side Platform (DSP);
Measurement across Amazon;
Vendor-specific Amazon Media Group;
Stores.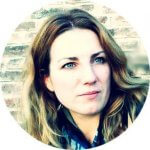 Melanie takes an active interest in all things Amazon. She keeps an eye on the latest developments and keeps Amazon sellers up to speed.