Amazon refund policies are notoriously lenient on buyers. Most items come with a no-fuss refund and a 30-day return window. So, getting a return request can be disheartening for Amazon sellers. But there's more: 32% of sellers saw a rise in returns in 2022, according to JungleScout.
Luckily, some things are changing. Amazon launched the "Return Insights" tool as part of the Manage FBA inventory section in Seller Central. As eComCrew explains, it shows return trends and top returned ASINs to help improve listings and highlight common pain points.
Secondly, the official guidance for returns and refunds on Amazon has been updated over time, in response to seller feedbackA performance rating on a scale of 1 to … More. But it doesn't exactly make the return experience hassle-free for both sides. Here are some of the key aspects of processing returns and refunds on Amazon in 2023:
10 Take-Aways From Amazon Refund Policies
Return and refund options vary. On Amazon, FBA and MFN (FBM and SFP) returns are handled differently. While Amazon handles all refund requests for FBA items, it's up to the seller to deal with returns for seller-fulfilled orders. Note that this does not apply to non-returnable items. Below is a basic tutorial for MFN returns and refunds on Amazon.
Communication with buyers. The Buyer-Seller Messaging Service is the only approved way to communicate with buyers. Note that the seller contact feature on the Amazon app is the Seller Messaging Assistant. This chat tool offers a return option right off the bat.
Prepaid returns. On Amazon.com, sellers are automatically enrolled into the prepaid returns program. It generates prepaid return shipping labels on behalf of sellers and at their expense. If you can't cover return costs, Amazon advises you to issue refunds without a return by setting your custom Returnless Resolutions Rule in Seller CentralAmazon Seller Central is a portal or a h… More.
Category exempt items. Certain items may be exempt from the prepaid labels. Depending on your venue, you may request an exemption for a particular SKU (e.g., high-value item on Amazon US). The Manage Returns page provides guidance on how to upload a prepaid return label for category exempt items.


Return tracking. You can easily track your returns on the Manage Returns page. By searching for the order ID, you can access more details and shipping label information for efficient tracking.


Refund delays. In some cases, buyers may claim to not have received a refund, even 3-5 business days after you've issued one. If you've established that the customer followed the refund status checking instructions, direct them to Amazon customer service.


Refund at First Scan (RFS). The RFS policy occasionally results in a refund being issued to the buyer before the returned package reaches the seller. Bear this in mind and don't sign up to RFS if you sell high-value items or products prone to counterfeiting.


Restocking fees. Sellers can only charge a restocking fee for an item returned late, used, damaged, or different from what was sent. They can't charge a restocking fee simply because the buyer canceled or changed their mind, unless it's a video game or open software.
Replacement orders. If buyers request a replacement for an MFN order and you have the same item- in the same condition- in stock, Amazon will grant the request. The buyer has 7 days to return the item they received. You'll be notified by Amazon to ship a replacement when the return courier first scans the item.


Refund disputes. If you disagree with Amazon's decision to grant a return, replacement, or refund on your behalf, you may be eligible to file a SAFE-T claim for reimbursement within 60 days. Go to Orders> Manage SAFE-T Claims in Seller CentralAmazon Seller Central is a portal or a h… More.
This covers the basics of the latest Amazon refund policies. But please check our "Amazon Return Policy Updated" post for a more in-depth look at how to process returns and refunds on Amazon for a hassle-free selling experience on the platform.
Don't miss the chance to get fresh Amazon News and Amazon expert insight articles right when we post them directly in your inbox.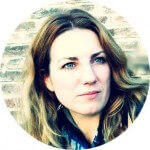 Melanie takes an active interest in all things Amazon. She keeps an eye on the latest developments and keeps Amazon sellers up to speed.