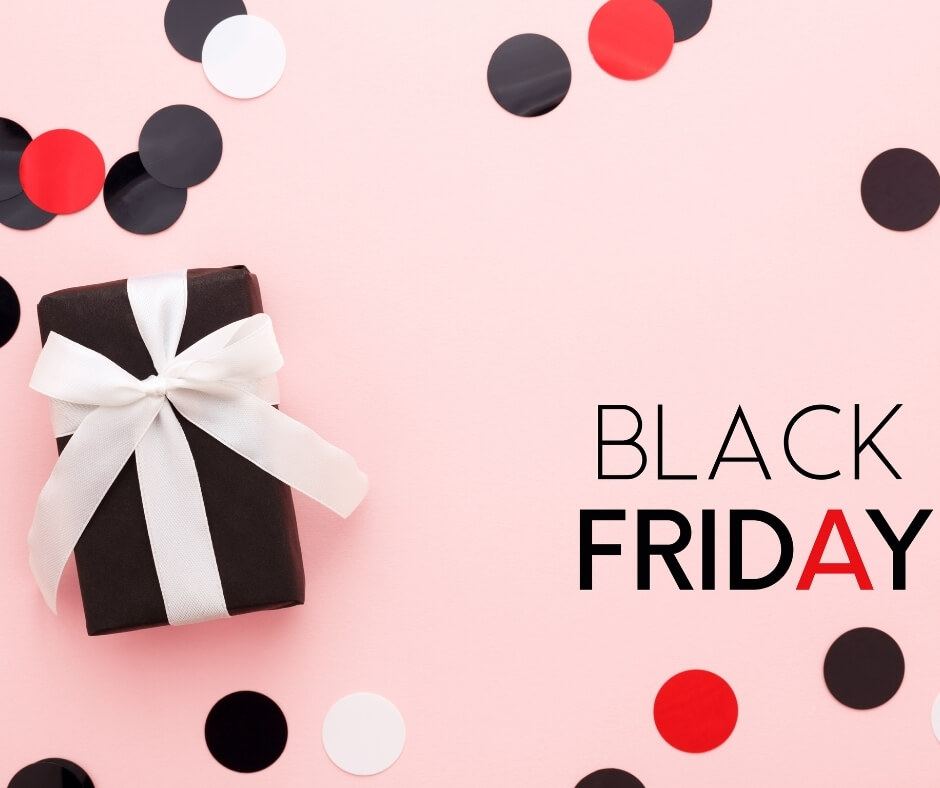 Amazon Black Friday 2021 may be the greatest online sales event in history. Everyone wants to know just when is Amazon's Black Friday event this year? Sooner than you think. In fact, you should start getting ready for 2021 Black Friday on Amazon. Tout de suite!
Every year, the Amazon Black Friday event pushes the envelope. And it gives more sellers the chance to bring their businesses back 'in the black'.
But this year is different. Amazon started dishing out discounts early. So, there's a real chance that sellers will fall behind.
For Amazon sellers who haven't started listing for BFCM yet, the burning question this week shouldn't be "When is Amazon's Black Friday Event?". It should be "Are we too late?".
The time to act is now, before the window closes for deals this 2021 Black Friday on Amazon event.
Brief History of Black Friday on Amazon
"Black Friday" is a phrase coined in the '50s. It referred to the day after Thanksgiving.
Factory owners dreaded it because workers called in sick, often to go shopping. Around that time, Philadelphians also used the phrase for the influx of shoppers before the Army-Navy game.
By the '90s, it referred to the sales that shopkeepers offered on the 4th Friday in November.
Then came Amazon.
As Statista reports, by 2011, the biggest U.S. retailers collectively decided to start their Black Friday sales a day early, presumably to compete with a fast-growing Amazon.
All of a sudden, it wasn't a one-day shopping bonanza anymore. Amazon upped the ante too, bringing the event forward by a few days every year.
In 2017, it became a 10-day event. The sales peak was the 5 days after Thanksgiving. Amazon called it "Turkey 5", but it didn't take.
Then in 2018, Cyber Monday outshined Black Friday and the term "BFCM" caught on.
In 2019, BFCM went global and the sales season started on Veteran's Day (Nov. 11).
Then, in 2020, pre-BFCM sales started 11 days after Prime DayPrime Day was initially a one-day sales … More, on Oct. 26, and lasted for 5 weeks.
But the bulk of the sales happens between Thanksgiving and Cyber Monday every year.
If Statista's last revenue comparison is anything to go by, people across the USA will spend 15% more this year than in 2020, so about $35 billion. At least a third will likely be spent on Amazon.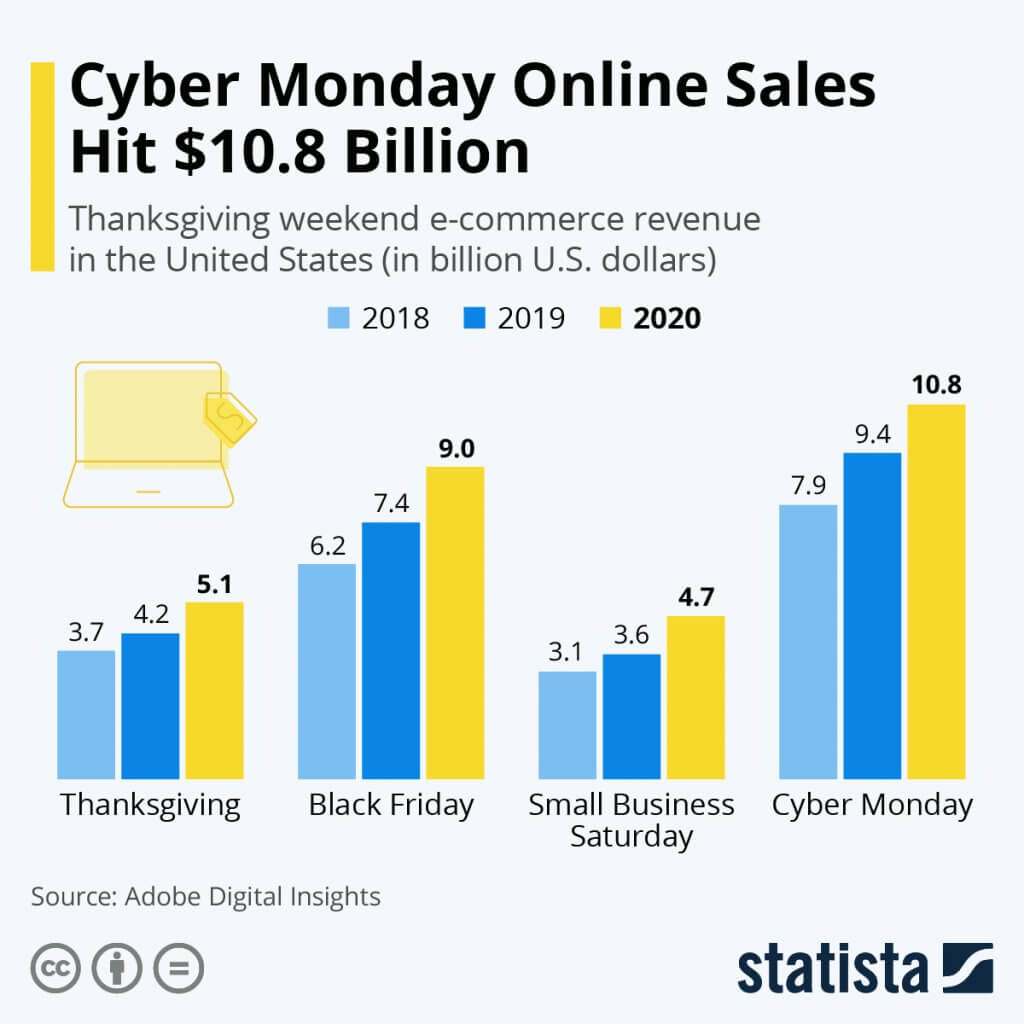 When is Amazon's Black Friday Event This Year?
For the time being, Amazon's Black Friday page is pretty uneventful. But the seller forums can shed some light on the situation.
Black Friday will start on Nov. 25, but the event will last an entire week.
Likewise, Cyber Monday will last a whole week, from Nov. 29 to Dec. 5.
But there's a catch.
While Early Deals may start on Nov. 8, Amazon already jumped the bandwagon.
The Epic Daily Deals page has been live since Oct. 4 and it's brimming with what Amazon calls "Black Friday-worthy" offers.
You could say this marks the start of Black Friday on Amazon.
So, if you include these pre-Black Friday deals, this year's BFCM event will last 9 weeks!
How Will BFCM 2021 Be Different for Amazon Sellers?
Last year was tough for sellers because buyers started shopping early- just days after Prime DayPrime Day was initially a one-day sales … More. And they spread their spending across several weeks.
But it's likely to be worse this year. That's because global supply chain disruptions will compound the dreaded 'FOMO' effect.
So, Amazon sellers who thought they still have about a month to prepare for Black Friday may be in for a shock.
They need to factor in delivery delays, rerouted shipments, and port congestion.
Then there's the rising cost of containers too, especially via UK importers, claims the Institute of Export.
At this rate, it should come as no surprise if inventory meant for the holiday season ends up being listed in 2022.
Also, don't underestimate the knock-on effect of labor shortages across the world. Take for instance the UK. Its labor market was badly hit by COVID-19 and Brexit.
It's short 100,000 truck drivers, 230,000 builders, and 500,000 manufacturing workers. Trying to persuade retirees, career shifters, and people fired in the pandemic isn't working. And as for EU workers driven away by Brexit, a return is out of the question. According to FT, the turmoil will last another 2 years.
Also, Amazon itself is changing. It just launched the Amazon Holiday Gift List feature.
It's basically a gift registry for every household member.
Any orders off this list will benefit from the 90-day holiday return offer.
But the list might include BFCM deals.
So, you could get BFCM returns until March 2022, aside from Xmas returns!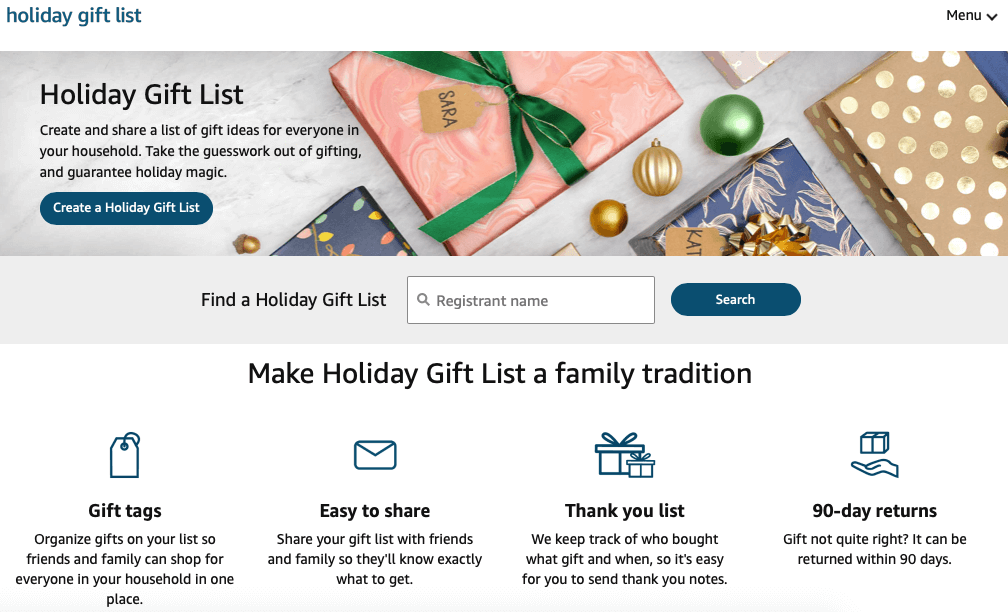 What's more, this will be the first BFCM event where buyers can order gifts for people whose addresses they don't know.
With only an email address or a phone number, Prime members can have items shipped by Amazon to virtually anyone using a new app feature.
This feature is bound to cause more impulse buying. People will spend more overall, but less per item.
They'll order more gifts from Amazon and FBA sellers, since recipients can always decline the gifts and ask for gift cards instead.
So, there will also be more returns.
7 Tips for Amazon Sellers
Black Friday tips warrant an entire blog post to themselves. And we'll gladly provide it next week, with all the visuals you could possibly need. But until then, here are our top 7 tips for 2021 Black Friday on Amazon, in a nutshell:
If you run low on stock, you risk losing the Buy Box and Amazon's Choice badge.
So, if you've sent most of your FBA inventory already, be sure to keep small shipments coming in, so new units trickle in regularly.
With SellerEngine Plus, streamlining shipments is easier than it sounds.
If you don't want Amazon shipping your items, you can use Sellery to check for lines that are low on stock, download a replenishment list, and speed up orders from your supplier.
And if you're interested in new lines, Profit Bandit can help flag up restricted Selling certain product categorie… More items and gated Selling certain products and bran… More listings.
Q4 stock limits were enforced on Oct. 1 and they'll last until Dec. 31.
But the next set of reviews for next year's stock limits are due on the weeks starting Nov. 15 and Dec. 27.
To maintain an IPI score above 450 and avoid stock limits and overage fees this holiday season, be sure to make use of these 10 IPI boosting tips.
Amazon buyers expect to see hefty discounts when they shop on Amazon on Black Friday.
The most appealing items tend to come with 30%-35% off the initial price tag.
The submission window for Lightning Deals closed on Oct. 8, but it's open until Oct. 26 for 7-Day Deals.
If you miss your window, there's also the option to set up coupons (vouchers) for 5%-80% off, which can go live in as little as 6 hours.
Otherwise, you could set up Free Shipping, Money Off, BOGOF, Claim Codes, or Free Item promos from AdvertisingAdvertising is a means of communication … More > Promotions in Seller CentralAmazon Seller Central is a portal or a h… More.
If you can afford the average $0.97/click for a CPC campaign or you have a brand of your own, advertising on Amazon is the way to go.
Bobsled Marketing reported that the average ROAS growth for Sponsored Brands Pay-Per-Click (PPC) ad platform f… More on the first day of Prime DayPrime Day was initially a one-day sales … More was 30% YoY. As for Sponsored ProductsPay-Per-Click (PPC) ad platform for Amaz… More, CPCs grew by 25% YoY.
If you don't have a brand of your own and your budget can't accommodate CPCs on Amazon, you could try other ways to boost awareness for your products.
Consider SlickDeals campaigns or cross-selling tactics.
Last year, there were $4.28trillion e-commerce sales worldwide, according to Statista.
Lockdowns, the ongoing pandemic, and the rising number of digital buyers will most likely keep that number rising with each new year.
At this rate, e-commerce will make up for well over a 5th of global retail sales by 2024.
But don't overlook the effects of supply chain issues and job displacement due to the pandemic.
Small importers and retailers in the USA and Europe are struggling with rising costs.
Meanwhile, Turkey, Argentina, India, and Brazil are the countries with the most rapid rise in e-commerce development, and the ones Amazon sellers would do well to focus on in the coming years.
You might want to apply some of the lessons learned from Prime Day to BFCM.
And the same goes for Christmas sales.
Remember: by the time BFCM ends on Dec. 5, you'll already be knee-deep in Xmas preparations.
So, take note of any trends throughout the Amazon Black Friday 2021 event. Is there a certain day in the week or time of day that sales spike?
You probably won't bring your business finances back 'in the black' this year if you don't sell with zeal and determination on Amazon Black Friday 2021.
So, think very carefully about how low or high you're willing to take your prices.
With or without a promo, your minimum and maximum price will make all the difference.
Sellers can drag each other into price wars over the holidays. But the last thing you need is another Price Alert. In our post titled How to Stop Amazon from Delisting Your Items, you'll find everything you need to know about fixing your prices by hand. Or better yet, via Sellery, our real-time repricer. Sellery knows that you mean business when you set your pricing red-lines.
But if you're new to all this and you're partial to a set-and-forget type of Amazon repricer, we have a revolutionary tool for you. BuyBoxBuddy is a clever but very easy-to-use algorithmic repricer that you can use for free throughout the Amazon Black Friday event. Simply fill in this form and enjoy all that BuyBoxBuddy has to offer, including real-time reports, analytics, and insights.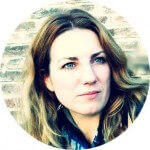 Melanie takes an active interest in all things Amazon. She keeps an eye on the latest developments and keeps Amazon sellers up to speed.