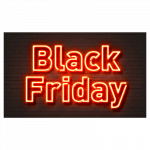 It's good to be in the black, but it's even better to turn your growth plan into a reality this Black Friday on Amazon. If you think your business is on the cusp of a new era, then give our to-do list a glance, and let's check off those last few tasks.
Black Friday is the time of year when shopping enthusiasts are given carte blanche to spend to their heart's content. For years Amazon has been harnessing people's contagious enthusiasm for discounts and bargains and, this year, it's bound to make history.
Black Friday on Amazon in 2017
Amazon is giving us 10 full days of Black Friday sales in 2017. The Black Friday Deals Store will be open from midnight on Friday, Nov. 17 to midnight on Sunday, Nov. 26. Deals of the Day, Lightning Deals, and sales on handcrafted items are to be expected.
As the countdown begins, the Electronics Gift Guide will be stealing the show in the weeks to come. Running alongside it, the Amazon Renewed campaignSellers and vendors have a variety of ad... More has just been launched in Germany and, more recently, in the UK (which spent £2 billion last Black Friday, comparable to the $3 billion spent in the USA).
To top it off, Amazon announced its first ever 4-day Home of Black Friday pop-up store at 13 Soho Square in London. From Tuesday, Nov. 21 to Black Friday, Nov. 24, the pop-up shop will be open to anyone every afternoon with deals, samples, themed workshops, competitions, and one-on-one sessions with gifting and lifestyle experts.
But Black Friday is not just an electronics shopping bonanza. It's also the kick-start to the festive sales season. Which is why the Amazon Christmas 2017 commercial has also recently been released in the UK. So, it's a great time to check your sales strategy before the big day.
https://youtube.com/watch?v=H9SCZwh8Tvg
So, what is there left to do now, with only a few days to go until Black Friday?
The Last-Minute BFCM Checklist
1. Enhance Your Listings
Optimize your product pages to increase sales conversion rates and decrease the risk of a return. Focus on your best products and enhance their listings with high-quality images, relevant keywords, and appealing and accurate product descriptions. Find software that enables you to compress photos so that they maintain their quality even when maximized.
2. Optimize for Mobile
Prime members will be signing up for Amazon's daily e-mails, the Amazon app, and the Amazon Assistant browser add-on to get first dibs on new deals. Half of this year's Prime DayPrime Day was initially a one-day sales ... More sales were mobile, so to make the most of this surge in online visibility and traffic, you need to optimize your listings for mobile users.
3. Make It Festive
Update your product pages with holiday-specific images, keywords, and phrases. Make your products stand out as gift-worthy and versatile in as few words as possible. Screen space is precious real estate, especially on mobile devices, so discard those filler words.
4. Try SMS Marketing
Whether your customers use their PCs or tablets to order, bear in mind that they will probably switch from one device to another before they place their orders. SMS marketing could be an excellent approach to your marketing campaign. If integrating text messages isn't your forte, there are professional service providers out there who can help.
5. Consider QR Codes
Take marketing to a whole new level with QR codes in your emails. They're quicker, more appealing, more accessible than rows of product links, and more to the point.
6. Be Social
There's no better time to reach out to your social media following than now. Platforms like Twitter, Facebook, Instagram, and Pinterest are your go-to, but don't ignore the power of word-of-mouth marketing. Explore Amazon SparkAmazon Spark is a feed that can be acces... More, check if anyone's mentioned your products, and see what's trending in your immediate circle and beyond.  
7. Switch Couriers
Revising your delivery option for Black Friday is a must if you aren't sure you can meet delivery targets with the Post Office. There are various reputable online delivery brokers and price comparison websites that can offer you seasonal deals. It's worth checking before you commit to your regular courier.
8. Make sure you're Covered
With only a few weeks left in the year, you're bound to have people eager to take the remainder of their days off right about now. Keep in mind that you may need certain people more than others (e.g. gift wrappers), or more than you expected.
9. Rethink Returns
Extend your return policy so that you don't spend too much time processing returns and refunds over the holidays. Make sure that you process your refunds promptly to avoid claims and other unnecessary complications down the line.
10. Join the Club
Heard anything useful through the grapevine lately? If not, then you need to check the SellerCentral forum and the Amazon FBA subreddit. While you're there, why not check out some of the many closed groups for sellers on Facebook?
11. Shift the Slow-Movers
Since you'll have more views during Black Friday sales season, this is a fantastic opportunity to dispose of some of your less popular products. You'll need as much storage space as possible before Christmas, and it also helps to save on storage costs, especially since FBA long-term storage fees are higher in Q4.
12. Do Some Flipping
Don't be afraid to do some prudent shopping of your own, especially if you find products you believe would sell well next year. Black Friday is a good time to scout for products to flip in 2018, so make your own buylist. If you've found products that are already trending on Amazon Spark and elsewhere, then buy some, and then use their listings to reel prospective buyers in and keep them at your storefront A storefront is the page Amazon u... More longer.
This concludes our last-minute checklist for Amazon sellers who want to take their business to new heights this Black Friday and over the holidays. Please follow our blog for our next checklist developed specifically for Cyber Monday, which is due later this month.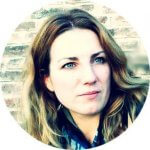 Melanie takes an active interest in all things Amazon. She keeps an eye on the latest developments and keeps Amazon sellers up to speed.