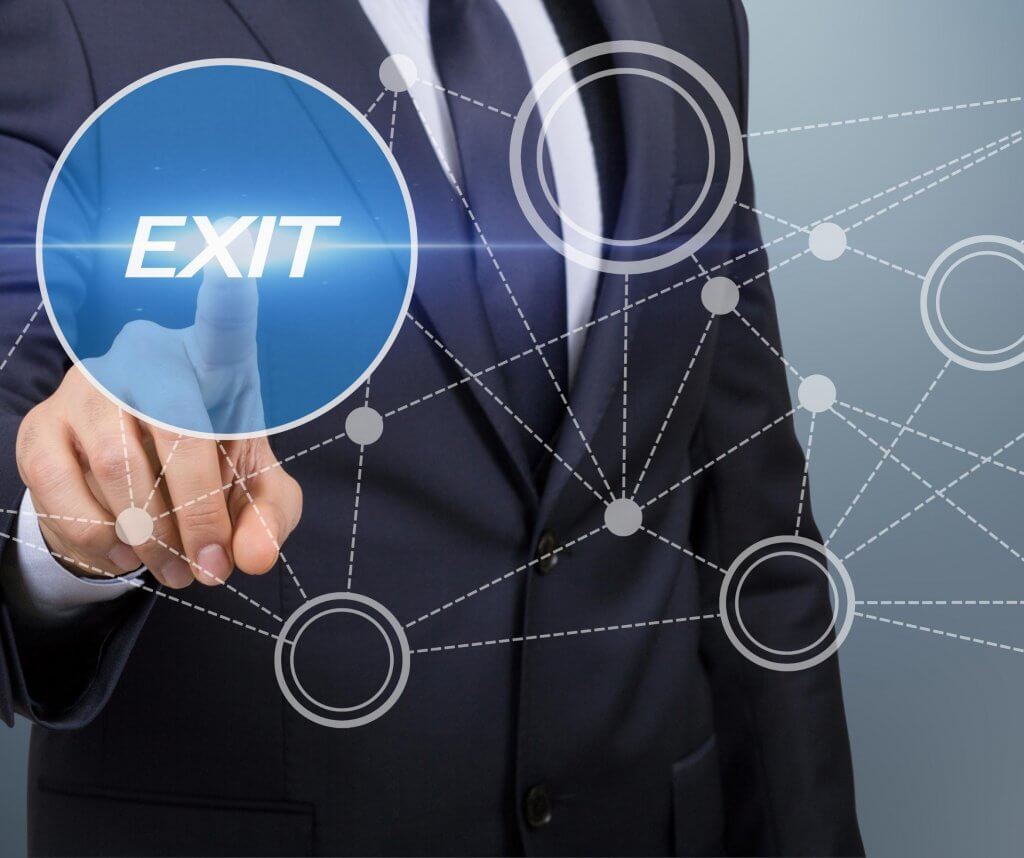 Amazon BusinessAmazon Business is Amazon's wholesale … More aggregators keep making the headlines. Have you thought about selling your Amazon business? If so, here are 3 tips to spruce up your sales pitch and 10 seller mistakes you should avoid.
The online shopping boom has driven more people to sign up as sellers on Amazon. According to MarketPulse, there were over 1.5 million active sellers worldwide on Nov. 23. But all this competition makes it harder for brands to stand out. So, some choose to sell.
But who can you sell your Amazon businessAmazon Business is Amazon's wholesale … More to?
You'll find the answer in a post titled "What Are Amazon Brand Aggregators and Why They Matter?"
In it, we discussed how sellers can rev up their Amazon business to either sell up or compete with Amazon aggregators.
Today we'll look at the pitfalls of not scaling up your Amazon business before you exit.
We'll also talk about the different ways to make your business more appealing to Amazon Business aggregators.
Then we'll sign off with tips to help sellers go out with a bang.
10 Top Seller Mistakes in an Exit Strategy
There are many clever ways to prep an Amazon businessAmazon Business is Amazon's wholesale … More for an exit. But there are also many ways things can go wrong when you hand over to an Amazon business aggregator.
Here are 10 aspects of this process that you shouldn't overlook:
Investment
If you're selling your Amazon businessAmazon Business is Amazon's wholesale … More because you can't find new ways to make it grow, you're going about it the wrong way.
It's better to give the business a quick cash injection first, perhaps through a new investor or a finance company like AccrueMe.
Then hurry up and boost your sales and profit figures to bump up the price tag before you put it up for sale.
Page Optimization
Optimizing product pages is one of the first things an Amazon aggregator will do after it buys an Amazon businessAmazon Business is Amazon's wholesale … More.
So, when they don't optimize their product pages, sellers miss out on revenue as well as what they can sell their business for.
In "How to Optimize Your Amazon Listings this Q4", we reveal the dos and don'ts of titles, descriptions, and images.
Listing Optimization
Since the advent of the A10 algorithm, there's no reason to resort to keyword stuffing.
Nowadays, sellers keep their listings short and sweet.
To boost your chances of ranking higher, focus on reviews, organic sales, click-through-rate, and conversion rate.
Read up on The Amazon A10 Algorithm to find out how to make the most of your listings.
Mobile Optimization
Statista claims that last year, 3 out of 5 Amazon shoppers prefered to order on the desktop site.
Only 1 in 6 used the mobile site most, and just 1 in 7 used the Amazon app instead.
But PPC Entourage helps paint a clearer picture. It turns out most buyers shop on a desktop, but 80% of them start browsing for products on mobile devices first.

Bearing that percentage in mind, it's probably a good idea to optimize all your listings for mobile traffic. Since your titles and images are the only ones that stay 'above the fold' as you scroll on a mobile, it's these aspects you should focus on, especially if you're also investing in campaigns.
Stock Control
The funny thing about optimizing your listings and spending on Sponsored Ads is that none of that matters if you run out of stock.
In fact, as soon as you run out, your ads take prospective buyers straight to the competition.

With a clever tool like Sellery, you can monitor stock levels daily using Smart Lists. You can also use them to plan ahead for when your ads generate more traffic and there's a sales peak.
Win the Buy Box more often and accelerate sales
No Credit Card needed. Easy sign up for free trial.
SEO
On Amazon, SEO is mostly about finding the right frontend and backend keywords.
They must be 'buying' keywords, because people come to Amazon to buy, not research.

As explained in How to Optimize Your Amazon Listings this Q4, you only need a handful of them.
You can look them up using a tool like Merchant Words. Then you can test their effect on sales using automatic Sponsored ProductsPay-Per-Click (PPC) ad platform for Amaz… More campaigns.
Competitive Analysis
As explained in How to Analyze Your Competition on Amazon, it pays to know your competitors.
The process of getting to know them starts with a competitor count. You can either do it with Sellery, or with an ASIN lookup tool like Amazon ASIN.
Then it's a matter of checking their storefronts and profiling them.
You could also try estimating their sales volumes and keeping an eye on their campaigns.
Customer Care
Thanks to the Voice of the Customer dashboard, sellers can use metrics and clearly signposted issues with their orders to find troublesome items and tweak their listings.
VoC also collects data from reviews, messages, chats, and calls.
But the A10 algorithm looks beyond testimonies and metrics. It also looks at customer satisfaction and retention rates.
Sellers hoping to sell up to Amazon businessAmazon Business is Amazon's wholesale … More aggregators would do well to staff up the CS team while they still can. It's a sure-fire way to offer stellar customer service.
Originality
When you look up Amazon seller aggregators, you often see phrases like 'brand USP'. That's because they're not only interested in your sales, margins, ratings, reputation, or how big your customer base is.

They also want brands with unique appeal, a proven business model, and a track record of innovation. There's no point trying to do what another seller did before you. 
Ethics
Amazon businessAmazon Business is Amazon's wholesale … More aggregators are known for three things.
They have the best data analytics at their disposal, they often use state-of-the-art proprietary software, and they back everything up with massive funding.
But the bigger they are, the harder they fall.
On Amazon, 'black hat tactics' are commonplace. While small sellers can sometimes bend the rules and fly under the radar, Amazon brand aggregators can't. The old 'everyone does it' attitude won't fly with them.
3 Tips for a Successful Exit Strategy
Don't Be Too Shy To Haggle
Sellers compete for search page placement.
But Amazon aggregators are vying for publicity and status.
So, if you take your business to several Amazon seller aggregators, you might end up with a couple of them fighting for your brand and engaging in a bidding war.
A broker may be able to smooth things over by setting up an auction. If you don't feel like forking over 10%-15%, then brush up on your negotiating skills instead, while you still can.
Don't Stall for Time
You probably want to bide your time and make sure you sell to the best Amazon aggregator out there for the most money.
But Amazon brand aggregators often don't have the luxury of time because their financing comes with a ticking clock.
Also, this industry is in its early stages. The massive amounts of equity and debt they're raising mean that sooner or later, some of them will fail.
Be Flexible
You may find it hard to make substantial changes to your Amazon businessAmazon Business is Amazon's wholesale … More for the sake of a higher valuation.
For instance, you may not want to switch to FBA fulfillment.
That would be a shame, because Amazon brand aggregators want the Prime badge and sending a few shipments to Amazon wouldn't be all that hard.
But if you don't want to go from FBM to FBA or hybrid, there are Amazon seller aggregators like Merx that don't really care who fulfills your orders.
Don't miss the chance to get fresh Amazon News and Amazon expert insight articles right when we post them directly in your inbox.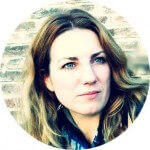 Melanie takes an active interest in all things Amazon. She keeps an eye on the latest developments and keeps Amazon sellers up to speed.