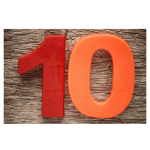 As the holiday season draws near, we're reminded that the best defense against an Amazon account suspension is to be proactive to prevent it. So we've put together a list of 10 dos & don'ts that we'd like to share so you can double check that you are in the clear.
1. Don't open a second account
Some sellers are tempted to branch out with a new account just before the sales season, not knowing that they could be breaching General Guidelines and triggering an Amazon account suspension. Amazon is adamant about providing a level playing field to sellers, so disregarding this golden rule is a sure-fire way to get suspended.
It's best to read up on this topic before you have a serious chat with Amazon's representatives about it. Alternatively, you could consider expanding your business across borders, in which case our International Expansion experts are standing by to help.
2. Maintain the status quo…
…for ''statusˮ please read ''account informationˮ. Don't change any sensitive data in the Account Information section without notifying Amazon beforehand. We've had countless reports recently of sellers having their Amazon account suspended for changing their bank account details and then asking for a disbursement The name of the payment Amazon ma... More.
3. Check anti-counterfeiting policy
We can't stress this enough: you need to brush up on Intellectual Property A collection of ideas, concepts, ... More Rights before each sales season. When there are claims made against you, legitimate or not, you must respond quickly to save face, time, and money. Our Listing Rescue team may be able to help reinstate your listings.
Conversely, if you think sellers may be infringing upon your rights, and dealing with them is too much to handle, one option is to rely on specialists. There are companies out there that can monitor sellers' online presence and step in when their IPRs are violated. They may be better equipped to prevent and tackle infringements on your behalf.
4. Brush up on your content and safety policies
If you're in breach of content guidelines and safety infringement policies, you're looking at the possibility of being suspended. The Product Safety team has a very strict ''suspend now, ask questions laterˮ approach to customer safety claims. So, if any of your listings are misleading, inaccurate, or incomplete, we urge you to take heed of Gabriela's instructions and tips, outlined here.
5. Double-check your keywords
It's not unusual for sellers to get a bit carried away when they list the products they're hoping to sell over the holidays. What usually happens is that they use keywords they shouldn't. To Amazon, this translates into misusing the Search and Browse Section, and it can lead to a suspension.
When you check your upload forms, look for filler words, brand names, subjective (''bestˮ), misleading (''genuine leatherˮ instead of ''synthetic leatherˮ), time-sensitive (''today onlyˮ, ''on saleˮ), misspelled, or redundant words.
6. Work on your performance metrics
It goes without saying that you need to be at the top of your game before the sales season. Also, performance metrics tend to plummet right after the holidays, so you have to be in tip-top shape well before you start listing your first products.
If you'd like us to help you forge ahead, then why not download our Customer Support Strategies ebook? It's free, and it comes with an entire section dedicated to performance metrics. It's also worth reading this blog post, brought to you by one of our experts in performance-related suspensions, Elena.
7. Check your (sub)categories
You'd think categories don't matter much in the grand scheme of things, but they do. The list of restricted Selling certain product categorie... More or ''gatedˮ categories is growing larger with each new year.
We've seen restrictions apply to new brands, new products by non-restricted brands, new subcategories (eg. Topicals), and even random items, like popular music products or textbooks.
The only way to know for sure if you need approval to list specific items is to check the Category, Product and Listing Restrictions page regularly.
8. Outsource the tasks you can't handle
This sales season is very likely to exceed all our most conservative estimates. With more and more Private LabelThis is what you call products manufactu... More sellers popping up every day and sellers with products from the four corners of the world, competition will be heating up. Everyone is looking for their minute in the spotlight.
If you want to have the Buy BoxThis refers to the situation where a sel... More, and you're doing your best to attain this holy grail of achievements, then you shouldn't own more than you can carry. Plan for increased competition and get help in the areas that are important but could be handled by a VA or part time seasonal employees. Every minute counts so spending yours wisely will certainly yield better results.
9. Price to sell
The more you sell, the more prepared you'll be to handle the wave of returns and refund requests that comes after the holidays. But competition will be greater now than in previous years, so your products may not be as popular for as long. You'll need to take this into account when you price your products.
You'll also need to reprice automatically to be on an equal footing as your competitors. Luckily, even if you start off repricing manually this sales season, a real-time repricer like Sellery can make up for lost time.
10. If all else fails…
…temporarily suspend listings and work on your own website. If you think the danger of having a listing or Amazon account suspension is too great, then you could sit this one out. There's a time for everything, and there are other ways to reach out to Amazon customers over the holidays and increase checkout conversions. One option is using Amazon Pay on your own website.
We hope you've found a few good tips on this list that you can take on board this sales season. If there's anything you'd like us to address over the coming weeks, please feel free to write your suggestions in the comment section below.
Remember: if worst comes to worst, our Account Rescue team will be standing by to help.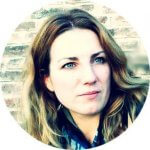 Melanie takes an active interest in all things Amazon. She keeps an eye on the latest developments and keeps Amazon sellers up to speed.