No sooner did we share our forecast for Amazon Prime Day 2020, than word got out of yet another postponement.
According to CNBC, a new date is being penciled in: October 5. For Amazon sellers, this complicates things even further.
People's Prime DayPrime Day was initially a one-day sales … More budgets were already looking very different this year.
For one thing, the pandemic is causing us to rethink our priorities. Those with money to spare are investing it, those with debt are trying to pay it off, and those strapped for cash are tightening the belt even more.
Also, wealth is being reshuffled – across states, industries, and communities.
Life circumstances are changing. Some might get a cash windfall or inherit property. Others might be burdened with the cost of COVID-19 after-care. Millions more are unemployed and on the verge of eviction.
To make things worse, Prime Day 2020 would be smack in the middle of two major events: Back-to-School and Black Friday. And Christmas will follow shortly.
So, in Q4, shoppers would be spreading their expendable income over 4 shopping sprees within weeks of each other.
As Amazon sellers come to grips with this new timetable, the meaning of it all is starting to sink in. That's why we think it's important to share these simple Prime Day tips with you:
7 Tips for Amazon Prime Day 2020
Every year we write Prime Day tips, news, and forecasts on our blog. But never before have we considered these tips in the context of a pandemic.
Please bear with us as we too apply ourselves to this steep and treacherous learning curve:
1.Keep Your IPI in Check
Merchants need to prepare and time their FBA shipments very carefully for Amazon Prime Day 2020.
The first IPI evaluation week starts on August 17.
The second, on September 21.
So, Prime Day inventory will affect your Q4 IPI score and stock limit.
Try to get your IPI score back 'in the green' by mid-August.
2.Monitor Stock Limits
The deadline for Black Friday shipments will probably be November 3. So, if Amazon imposes a stock limit in October, you risk having your holiday shipments refused.
You could run up massive overage fees, especially if you don't wait for Prime Day stock to sell before sending in BFCM inventory.
3.Check Local Covid Stats
Restrictions vary across countries and states. Local lockdowns are reinstated without a fair warning. So, order fulfillment may feel like a lottery.
Your best chance to predict another disruption is to monitor covid stats.
The Worldometer table and nCoV2019.live are a good starting point.
4.Expand Distribution
International expansion could be a great way to diversify your revenue stream. Listing internationally and having inventory abroad can protect your business from the effects of the pandemic.
Why not try Amazon FBA? Better yet, use their model as reference to build your own distribution network.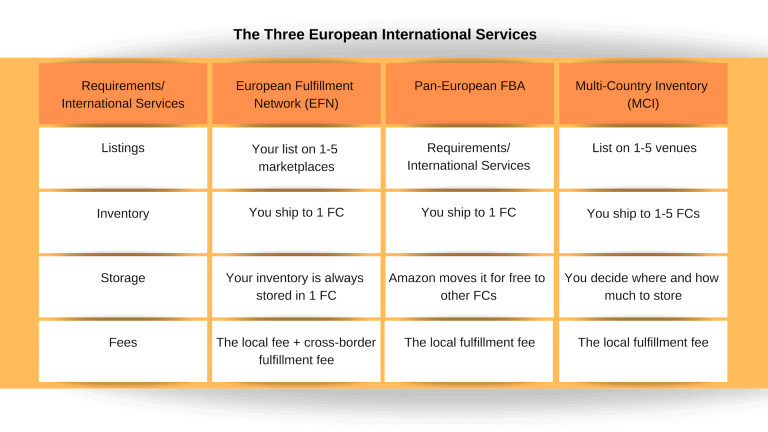 5.Diversify Your Product Line
Wondering if you should stock up on essential items or go all in on a best-seller for Q4? This is the first Prime DayPrime Day was initially a one-day sales … More of its kind. There's no telling what will happen in three months' time.
Look at PPE restrictions and shipment bans.
One thing's clear: the more variety the better.
6.Think Outside the Box
COVID-19 is changing behaviors. So, forget last year's Prime Day top seller.
Try sourcing several items that address everyday problems. Even lockdown-specific ones.
Then use your Prime Day sales figures to buy for the holidays.
And if something sells, don't just buy more of the same for BFCM. Buy better.
7.Reprice in Real Time
This year, you'll be going toe to toe with Amazon sellers who are as determined as ever to sell. If there's ever a time to get yourself the fastest and smartest repricer on the market, Amazon Prime Day 2020 is it.
Sellery is all that. It tweaks your price quicker, puts your name on the Buy BoxThis refers to the situation where a sel… More more, and works for you non-stop.
One major advantage of this is that Sellery can prevent price gouging suspensions. As your competitor hikes up the price, trying to reel you in and bring you on the verge of a suspension, Sellery ignores them and focuses on safe profits.
We'll wrap this up now, but not without a reminder that October 5 was penciled in for Amazon Prime DayPrime Day was initially a one-day sales … More 2020, but not confirmed.
And if there's one good thing that's come out of all this dilly-dallying, it's that Amazon sellers have more time to plan for it.
In the meantime, please check in with us for more Prime Day tips, news, and forecasts.
And don't forget to give Sellery a try for free for 2 full weeks. You don't even need to share payment information with us! 
Sign up now for a free trial and Amazon Expert will get in touch with you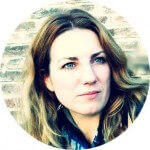 Melanie takes an active interest in all things Amazon. She keeps an eye on the latest developments and keeps Amazon sellers up to speed.