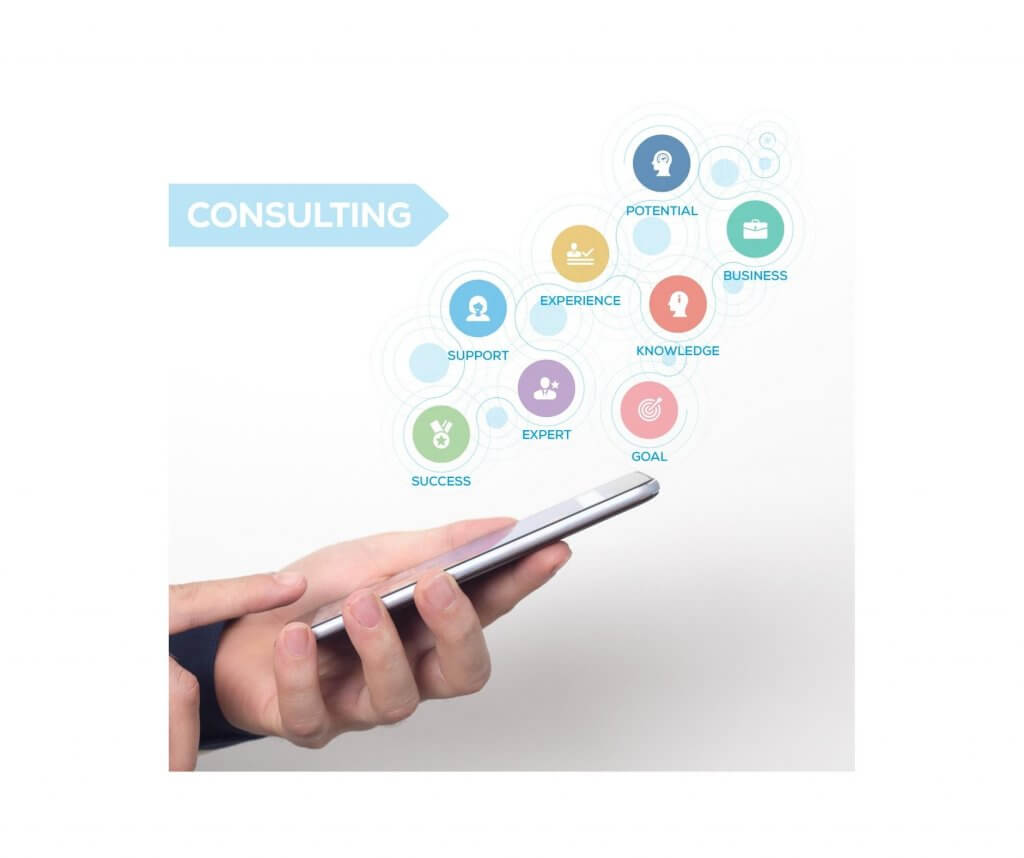 People from all walks of life sell on Amazon, often without prior training or much research. But there comes a point where they need an Amazon consultant to steer them through choppy waters. Here's what to expect from an Amazon seller consultant.
Amazon is unstoppable. But the same can't be said for merchants who don't engage the services of an Amazon seller consultant.
There are 1.9 million active sellers worldwide this year, Amazon claims. That's a fifth of all Amazon accounts and a third less than Statista's 2019 estimate of 2.9 million.
There were 1 million new signups last year, but that doesn't mean much. Many new signups don't last more than 3 months, so they become inactive by default.
As for older sellers, those with under 3,000 SKUs and 150 brands experienced disappointing sales through the pandemic, Zentail explains.
An Amazon consultant can help sellers address a variety of issues. With expert help, they can not only keep their operation afloat, but also turn it into a flourishing business and scale it up quickly.
Below are some of the features of professional seller consultants and the benefits of relying on their services.
What Is an Amazon Seller Consultant?
Seller consultants can be freelancers or employees with hands-on knowledge and direct access to Amazon.
They may have worked for Amazon, partnered with it, or developed software for it. They may have also launched their products on it and/or sold on its marketplaces.
It's not always easy to find a consultant's specialty. Also, Amazon keeps changing the rules.
So, it's not unusual for niche consultancy services to become redundant overnight. But at the very least, any
Amazon seller consultant should have a solid grasp on:
The practicalities of selling on Amazon.
The technical aspects of the marketplace.
Marketing techniques and opportunities.
Common pain points for global sellers.
Regulatory changes and their impact.
When to Rely on an Amazon Consultant?
Any merchant can rely on Amazon seller consultants as soon as they set up an account. This includes manufacturers, wholesalers, private labelThis is what you call products manufactu… More sellers, brand owners, and third-party sellers.
But they usually turn to an Amazon consultant with a specific goal in mind.
For instance, they may need to:
Audit the business.
Optimize processes.
Spot missed opportunities.
Showcase powerful software.
Anticipate and prevent mistakes.
Grow sales and turnover.
Improve customer experience.
10 Reasons to Work With an Amazon Consultant
On Amazon, as in life, the only constant is change. Not many of the self-styled 'Amazon experts' on YouTube, Upwork, and Fiverr still work with Amazon or have pertinent insights.
While reputable and relevant Amazon seller consultants don't come cheap, they have a lot going for them, including:
Amazon consultants who've been around are ideal. They are better equipped to spot similarities, refer to a precedent, identify trends, and come up with quirky solutions.
SellerEngine Services have been around for the best part of 2 decades. We've seen it all. So, whenever there's a change in procedures, rules, and seller requirements, we're not worried.
We can come up with solutions and new workflows faster and more efficiently than other consultants.
Amazon is a vast ecosystem. Knowing who to contact, where to look, what to check for, when to take action, and what information to provide is essential for the health and growth of any seller account.
Online browsing and sifting through countless forum threads and blogs can help. But even information shared with the best of intentions can be outdated or inaccurate. Our Business Coaching service takes away that uncertainty and risk.
A minor issue like a counterfeit claim or a hacked listing can quickly spiral out of control. A good consultant should provide round-the-clock support on a variety of channels. It should also be able to address urgent issues quickly and decisively.
Putting out fires and hand-holding new sellers is essential. But consultants should also be able to navigate red tape, address complex and ongoing issues, or provide a second pair of eyes on their account. This ongoing support is what our Account Monitoring team does best.
Consultants can bring unique insight into a variety of issues. But they will often specialize on a specific issue. Take, for instance, winning the Buy BoxThis refers to the situation where a sel… More, PPC campaigns, keyword research, and SEO ranking. Some might focus on rapid growth for merchants hoping to sell out to aggregates.
Others take a more holistic, long-term approach. They can address a wide array of issues, such as sales, marketing, performance, legal compliance, disbursements, and account integrity.
Amazon seller consultants can help streamline the business, reduce waste, and keep track of finances. They often provide account healthAccount Health is an Amazon page which c… More advice. But they may also suggest suitable software tools.
This includes AI virtual assistants, RPA bots for routine tasks, ML reporting solutions, and powerful repricing tools.
A good consultant's review can reveal valuable information. It can outline the company's market, competition, and sales channels.
It can also suggest alternative ones. Or it can point to the need for new marketing strategies, listing techniques, and workflows.
A consultant may also carry out a budget analysis. The aim is to improve spending on ads, overheads, and supplies. They can also recommend outsourcing or consolidation.
Consultants can not only suggest growth opportunities, but help achieve them. They set out clear goals, milestones, and deadlines.
They can draft a timeframe for every transition and often provide the necessary services.
This includes translation, shipment management, customs clearance support, bank account setup or customer services.
There's no such thing as a one-size-fits-all strategy. A good consultant should be able to assist newly-launched sellers just as well as seasoned ones.
They must also be able to accommodate sellers with different fulfillment channels. They should cater to different inventories, supply chains, and business models.
They must develop tailor-made strategies for every seller's brand and vision (e.g., eco-friendliness, sustainability, veganism).
Online retail keeps evolving. It's getting harder to keep a competitive edge. In preparation for growth, sellers often need to make tough decisions. They may need to redesign a product, remove it altogether, or rebrand it.
They may need to bundle products, diversify, or give up on entire product categories. They may also need to let go of a project that's not worth pursuing.
Without a second pair of eyes and an unbiased professional opinion, tough decisions like these may end up on a backburner, which would hinder growth.
For instance, thanks to our Listing Reinstatement service, sellers can address issues with troublesome items. So, instead of giving up on their items altogether, they can tweak their product pages and requalify to sell them.
In the fast-paced world of Amazon, rules and regulations keep changing. Breaking these rules is easier and more costly by the day.
A good Amazon seller consultant will keep track of them to help prevent rookie mistakes that cause disruption, mounting fees, and tax trouble.
Their advice should also reflect changing market trends using split testing and other factual analysis results. For MFN sellers, consultants can also point to new ways to improve customer relationships and feedbackA performance rating on a scale of 1 to … More.
Whatever the task, consultants must provide their honest opinion without the fear of losing a client.
They should discourage sellers from using black hat methods and draft carefully laid out plans for long-term growth. Failing that, sellers can always turn to our Account Rescue team to reinstate selling privileges.
SellerEngine Experts: More Than Just Amazon Consultants
There's no shortage of 'Amazon gurus'. At SellerEngine, we don't claim to know everything there is to know about Amazon; just the things that matter to sellers.
And unlike so-called experts, we have no interest in stringing people along with overpriced services and outdated information.
We can only grow if sellers grow. And that's precisely what we've been doing for the past 20 years.
We've worked alongside sellers and witnessed their evolution over decades. So, we have a unique perspective on the inner workings of Amazon.
We've come across countless situations where our services brought positive results. So, we can't help but recommend them to sellers in need of professional advice.
Whatever the type and size of the inventory, supply chain, and business model, we're ready to help:
Business Coaching: offer hands-on support with account set-up, listing, winning the Buy BoxThis refers to the situation where a sel… More, repricing shrewdly, and more.
Account Monitoring: provide another pair of eyes, identify vulnerabilities, suggest solutions, and address notifications.
Listing Reinstatement: find the issue, correct the listing, and request that Amazon lift the restriction.
Account Rescue: address the root cause of the suspension, draft an appeal letter and Plan of Action, and take charge of the reinstatement process.
If you'd like to know more about our Amazon seller consultant services, please get in touch. We're eager to help you grow your business.
For more about recent changes to rules, fees, and requirements, please follow our blog and subscribe to the SellerEngine newsletter.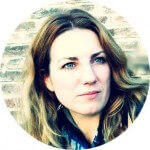 Melanie takes an active interest in all things Amazon. She keeps an eye on the latest developments and keeps Amazon sellers up to speed.