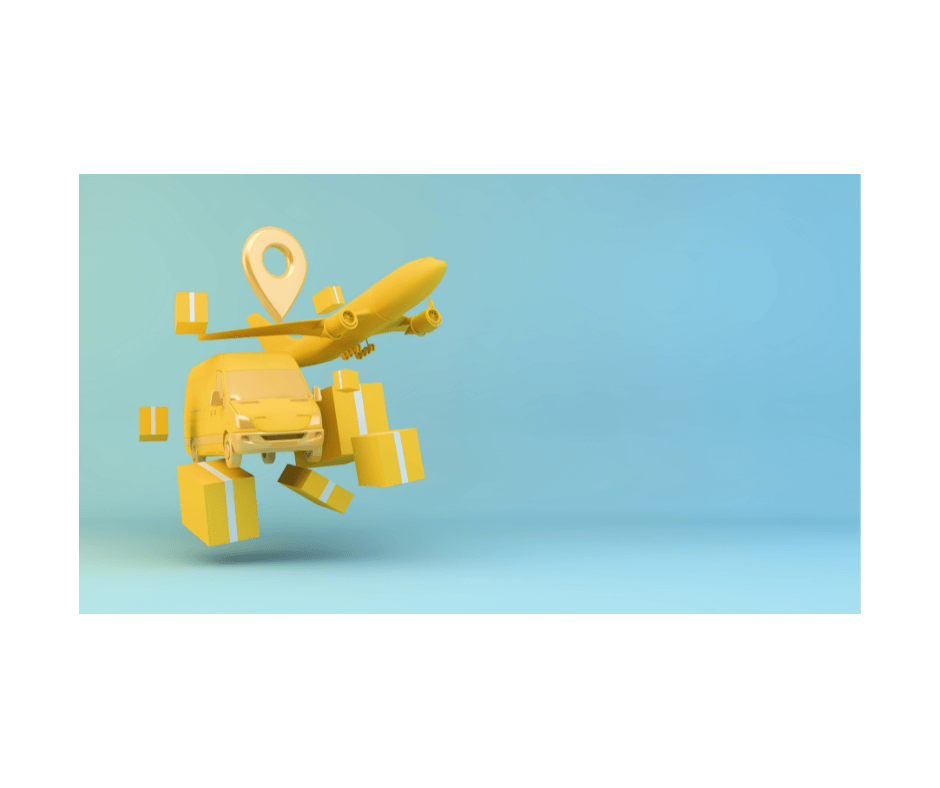 As a Professional seller, one way to expand your customer base and revolutionize your sales funnel is to send inventory to Amazon.com as part of the FBA program. But how? What follows is a quick overview of FBA and how to send your products to fulfillment centers in the U.S.A.
Most orders placed on Amazon go through the Buy BoxThis refers to the situation where a sel… More. But these featured offers are usually "shipped by Amazon" from its own warehouses (a.k.a. fulfillment centers). If you want to jump the wagon, here are a few tips and strategies for FBA sellers hoping to send inventory to Amazon USA.
FBA in a Nutshell

What is Fulfillment by Amazon (FBA)?
Launched in 2006, FBA is a crossover between the Amazon Fulfillment Network (AFN) and the Merchant-Fulfilled Network (MFN). It enables third-party sellers to hand fulfillment over to Amazon, using the e-commerce giant's immense resources.
How Does FBA Work?
FBA is essentially a form of outsourcing, as explained above and on the official Fulfillment by Amazon page. It's available to both Individual and Professional selling account holders. In a nutshell, here's how Amazon FBA fulfillment works:
Sellers register for FBA and choose which eligible products to ship to Amazon.
Sellers send inventory to Amazon's fulfillment centers.
Amazon receives, checks, processes, stores, and manages the inventory.
Active units are offered for sale on Amazon.com with free 2-day Prime shipping.
When there's an order, Amazon picks, packs, and ships it on behalf of the seller.
Amazon handles customer service, claims, returns, and refunds as well.
Types of FBA Specialized Programs
Aside from the conventional FBA program, some sellers may also be able to enroll in specialized programs, based on the types of products they sell and their market. Here are some of the specialized FBA programs, which come with different fees, terms, and conditions:
FBA Small and Light. This is ideal for small, low-cost, and lightweight items. Once they enroll into FBA Small and Light, US sellers ship their items to the IVSA fulfillment center in Kentucky.


FBA Subscribe & Save. Sellers can enroll and upload up to 300 SKUs at a time to offer discounts on eligible FBA products for their regulars, as long as they can meet the 85% in-stock rate and maintain their prices stable.


FBA Pan-EU. Sellers who have a selling account in Europe can send items to a European fulfillment center for on-demand shipping to customers in countries across Europe, without paying cross-border fees.


Multi-Channel Fulfillment. Sellers hand over fulfillment to Amazon for orders received on other platforms as well, including eBay and their own website. In other words, Amazon becomes their third-party logistics (3PL) service.


Amazon Global Logistics. Sellers book, ship, and track ocean cargo in Seller CentralAmazon Seller Central is a portal or a h… More, sending it from China straight to fulfillment centers across the USA, UK, and the EU.
Benefits of Using FBA
There are pros and cons to everything, and FBA is no exception. As explained in our post titled "Amazon FBA 101", sellers miss out on branding opportunities, they can fall victim to serial returners, and they can end up paying hidden costs. But there are a few undeniable FBA shipping perks:
Buyers can see that items are shipped by Amazon, which is reassuring to them.
The Prime badge attracts a customer base that Statista claims could reach 180 million by 2024.
Prime members are more affluent and more satisfied with their orders than other buyers.
Amazon's fast and reliable shipping service guarantees successful delivery.
Multilingual customer support comes as standard.
Preparing Your Inventory for FBA
There are many FBA inventory requirements that have to do with listing, barcoding, packaging, itemizing, shipping, and storing products to Amazon. This is on top of policies on restricted products and hazardous items.
Once you've checked that you meet these conditions, it's time to learn about FBA packaging and prep before you process your shipment with the Send to Amazon (STA) shipping workflow. Below are the main labeling, packaging, and shipment requirements.
FBA Item Labeling Requirements
Each product must have a barcode label with an FBA code called Fulfillment Network Stock Keeping Unit (FNSKU) to ensure accurate tracking and identification.
The FNSKU and unit number in each box must match the ones you enter in the STA.
Make sure the FNSKU label covers any existing barcodes, or cover them with black marker.
For items requiring extra packaging, stick the label on the outside of this packing.
Each barcode label must be 1-2 in. by 2-3 in. wide, printed in 300 dpi on a laser printer, in black ink and on non-reflective white printing paper with adhesive backing.
Items sold as a set must be packed together in a box labeled "Sold as Set", "Ready to Ship", or "This is a set. Do not separate".
Some products may require additional labels, such as suffocation warnings for certain types of packaging, GTINs, Amazon barcodes, or Transparency QR codes.
If you don't have a GTIN, check that you are eligible for a GTIN exception.
FBA Box Labeling Requirements
All shipments, including small parcel, Less than Truck Load (LTL), and Full Truck Load (FTL) shipments, must be labeled and the labels must be scannable and readable.
Each box or pallet must come with a shipping label on the inside and an FBA box ID label on the outside, with information from the shipping workflow.
Pallets should display 4 labels, one at the top center of each side.
Flag up any products with a manufacturer barcode that is shared by other sellers. Amazon can send another seller's unit to your buyer if it's stored closer to them.
FBA Packaging Guidelines
Check guidelines for specialized items (e.g., liquids, powders, glass, batteries, textiles, baby products, sharp items) to ensure that Amazon won't refuse, return, or repackage your items at your expense.
Use sturdy boxes with enough packaging materials to protect items during transit and prevent boxes from collapsing when they're stacked.
Reinforce boxes with adhesive or staples if they can open easily on their own.
Boxes with multiple standard sized items must not exceed 25 inches on any side. There are exceptions for single oversized items that are longer than that.
The maximum weight limit is 50 lbs., except for single oversized units measuring more.
Boxes with watches or jewelry should not exceed 40 lbs.
Boxes with openings or perforated sides must pass the 3-ft. drop test or be placed in a sealed, see-through poly bag with a suffocation warning printed or labeled on it.
Case-packed boxes with multiple units of the same product only must all have up to 150 units per case and it must be the same number for every case.
All case-packed units must have matching SKUs and be in the same conditionProducts can only be listed on Amazon if… More.
If they are subject to expiry, products must feature an expiration date (mm-dd-yyyy / mm-yyyy) on every unit and the master carton in 36 point font or larger.
Loose units not sent in pouches or loose sleeves must be bagged or reinforced with removable tape or non-adhesive band.
Avoid excess space in boxes to prevent damage due to shifting during transportation.
FBA Shipment Checklist
Conduct thorough inventory inspections to ensure product quality.
Remove any price stickers or non-compliant labeling.
Check all polybag products that require additional protection.
FBA Shipping Options
Now that you've seen what it takes to prepare your shipment, it's time to take a look at what the shipping workflow looks like. As seen below, before you can process shipments with the Send to Amazon (STA) tool in Seller CentralAmazon Seller Central is a portal or a h… More, you need to figure out which shipping service to use.
Choosing the Right Shipping Method
Options include small parcel delivery for individual units, Less Than Truckload (LTL) for larger shipments, and Full Truckload (FTL) for pallets.
Request quotes from carriers and compare cost, speed, and capacity.
Ask about their refund policy and how quickly they reimburse you for damaged or lost units.
Check that they have experience working with Amazon fulfillment centers and that they can make advanced dock appointments promptly.
Consider using freight forwarders and 3PL providers who specialize in navigating customs, documentation, and transportation logistics for Amazon sellers.
Shipping Tips and Best Practices
Look into their consolidation options and any cost-cutting alternatives they can offer.
Make use of the Amazon Partnered Carrier Program for discounted shipping rates.
If you're not using Partnered Carriers, always provide tracking information as soon as you book a collection.
Negotiate volume-based discounts and consider teaming up with other entrepreneurs for even greater cost savings.
Processing a Shipment with STA
You now know which carrier you'll be using. The time has come to take a closer look at the Send to Amazon (STA) tool, think about the practical aspects of managing every shipment, and what you can do to speed up processing at the fulfillment center.
Manage the Shipping Workflow
Go to Seller CentralAmazon Seller Central is a portal or a h… More > Inventory > Shipments > Send to Amazon.
Use STA for boxes with single or multiple SKUs shipped with small parcels or LTL delivery.
Specify the quantities and choose the preferred shipping method.
Make sure your carrier makes an advanced dock appointment for every shipment.
Check that your drop-shippers have the right FBA box ID label every time.
Grant limited label access from Seller Central to other people involved in shipment processing.
Check your FBA inventory storage limits (i.e., Individual sellers have only 10 cu. ft., but Professional sellers with a good IPI score or too few sales don't have any limits).
Generate Barcodes and Shipping Labels
Generate barcodes for each product to ensure accurate tracking and identification.
Don't close any boxes or pallets until you know the fulfillment center (FC) for each unit. Amazon may split shipments or group SKUs together based on storage space, category, conditionProducts can only be listed on Amazon if… More, size, and demand.
Place your items in their boxes. Mark every box on the outside with the corresponding FC name, so that you don't mix them up.
Place a shipping label and a packing list inside each box or pallet.
Place an FBA box ID label on the outside of every box (or 4 labels on pallets, as explained above).
Make sure the information on the label matches the information in the STA shipping workflow.
Provide Shipment Details
Select or enter the name of the carrier for pickup and delivery appointments.
Enter the tracking number, if it's not a Partnered Carrier.
Address any additional requirements for HazMat or oversized items.
Dealing with Delays
Discrepancies will often delay the processing of an inbound shipment A virtual shipment that sellers m… More by a few days.
Monitor inbound status and address any quantity discrepancies quickly.
When there's a quality discrepancy, be prepared to downgrade, remove, or dispose of items that can't be sold in their current state.
Contact Amazon from the Shipping Queue as soon as you notice a problem with an inbound shipment to minimize closure time, as explained in this Accelerate tutorial.
Prepare contingency plans to handle unforeseen circumstances and minimize the impact on your business.

As you can tell, it takes a great deal of time and resources to send inventory to Amazon. Hopefully, you've already picked up a few tips on inventory preparation for Amazon and you're off to a flying start.
But don't forget that optimizing shipping costs with Amazon FBA won't make much of a difference on your bottom line if your repricer's not up to par. Take a look at Buy Box Buddy and how it can help you not just win the Buy BoxThis refers to the situation where a sel… More, but keep it for longer and with higher margins.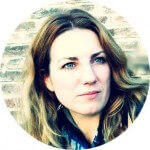 Melanie takes an active interest in all things Amazon. She keeps an eye on the latest developments and keeps Amazon sellers up to speed.