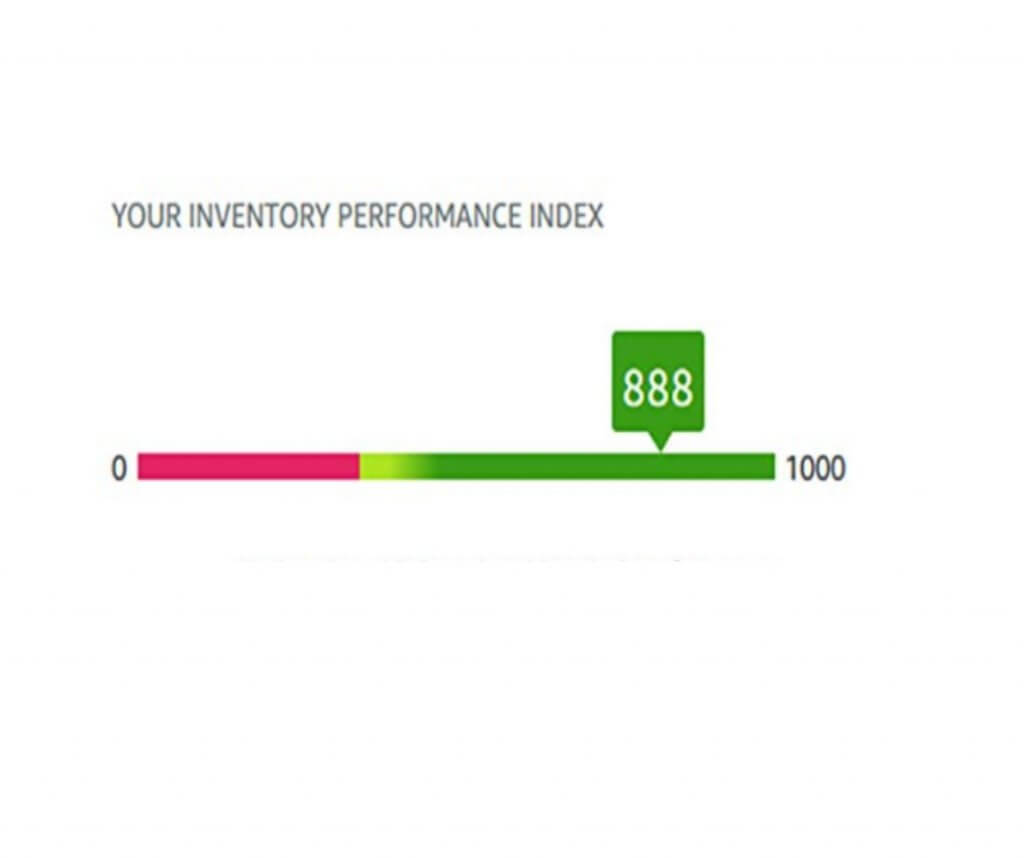 Editor's Note: Originally published on Aug. 24, 2020, last updated on Aug. 3, 2022.
What is a good Amazon IPI score? And why all the hubbub about Amazon restock limits this Q4? If you're an FBA seller and you're trying to raise your IPI, there's no time to lose. Here are 20 tips for a better Amazon IPI score in 2022.
You have to admire the tenacity of FBA merchants. Whatever Amazon throws at them, they keep on selling.
But with new Amazon restock limits and IPI thresholds every few months, it's no wonder many don't know what is a good Amazon IPI score or how to achieve it.
Then there's the upcoming IPI check this month. Luckily, there's still time to boost your score. But first, let's go over the basics.
What is the Amazon Inventory Performance Index, anyway? And how can you reach the minimum IPI threshold to avoid any Amazon restock limits this Q4?
What Is the Amazon Performance Index (IPI)?
It's a performance metric from 0 to 1,000 that renews weekly on Mondays.
The higher the better.
It serves to assess your FBA inventory management efficiency and to limit stock levels if you're underperforming.
Amazon carries out an IPI review twice before the start of every business quarter, as explained in the video below.
Who Does the IPI Score Apply To?
Every Amazon account with FBA inventory has an IPI score and undergoes IPI reviews.
However, IPI thresholds can vary from one marketplace to the next and from one month to the next, so it's important to check your current IPI score on all your venues.
What's the IPI Threshold in 2022?
With IPI thresholds, it's the other way around; the lower the better.
Amazon tends to change minimum IPI thresholds in January and July.
Luckily, when it comes to Amazon IPI score 2022 hasn't been too eventful.
But here is a short list of IPI threshold changes over the past few years:
350 for all sellers when IPI launched in July 2018.
400 for European sellers in May 2020 due to Covid, according to Seller Forums.
500 for US sellers after a change in July 2020.
450 at the start of 2021, as announced on the Seller Forums.
500 after the July 2021 update for sellers across Europe.
400 for all sellers since Jan. 2022, based on the latest change.
How Do I Check My Amazon IPI Score in 2022?
Your IPI has its own dashboard (IPD).
There are several ways to access it.
Go to Seller CentralAmazon Seller Central is a portal or a h… More and hit Inventory > Inventory Planning and click the Performance tab for details, as shown below.
Otherwise, click the IPI box on your Seller Central homepage.
Finally, you can check your IPI on the go if you bookmark this link.
When Is the Next Amazon IPI Review?
IPI checks tend to happen around the same time every year. The year 2020 was the only exception, when Q4 started mid-August and IPI checks were brought forward by a month.
So, sellers know that they need to start working on their IPI for Q4 in August. Here's why…
There are two IPI checks before every new business quarter.
One in the middle of the current quarter (e.g. mid-Q3 for Q4), and one 5 weeks after.
Sellers who fail either of the two are not allowed to send any more items to FBA in the next quarter.
They may also be charged overage fees for any extra units currently in fulfillment centers.
The next IPI review is mid-August.
So, since IPI scores tend to update on Mondays, sellers have until Aug. 15 to boost their scores.
Failing that, they have another 5-6 weeks to bring their IPI score back up, so until Sep. 19, give or take a few days.
What if My Amazon IPI Score in 2022 Is Too Low?
That's a great question.
Currently, if your IPI score is 400 or more on the week of Aug. 15 or Sep. 19, you have nothing to worry about in terms of Q4 storage.
But if not, you'll probably be subject to higher fees and storage limits.
Looking back at IPI enforcement, here's how Amazon used to go about it:
At the time of writing, Amazon restock limits and overall monthly storage limits are still very much the norm.
What's the difference?
The first problem prevents you from sending more units of listed FBA items.
The second makes you liable for overage fees of $10/cf for any daily average volume in excess of your allocated storage limit.
Amazon's Machine Learning (ML) tools estimate sales levels using seasonal patterns, peak selling times, and seller authority.
It's based on algorithms like these that storage space is allocated to each seller.
For instance, new sellers have a 200cf storage limit for each product category and 1,000 total units per storage type.
To view your storage-type account limit, simply scroll down to the bottom of the Inventory Performance Dashboard and click the Restock Limits tab.
You can also check your total Storage Volume.
But if you're not happy with yours, you can request more in exchange for a fee using the Storage Limit Manager, as described in the video below.
How Does Amazon Calculate IPIs in 2022?
The exact formula for the Amazon IPI score remains a well-kept secret.
But Amazon has always claimed there are 4 top influencing factors.
So, even though the weight of each factor is unknown, your IPI score is bound to rise if you improve all 4 of them.
Bear in mind that your IPI score is updated weekly.
It's based on your latest 3-month performance stats- or longer, if your business model is seasonal.
But the influencing factors update at varying times.
Here's a breakdown of the top 4 factors, what they mean, and how they are calculated:
Excess inventory %: estimate of the proportion of units identified as excess stock.
Stranded inventory %: number of units without an active listing, which incur storage costs.
FBA sell-through rate: number of units sold as a proportion of units usually in stock.
FBA in-stock rate: indicator of how efficiently you keep replenishable items in stock.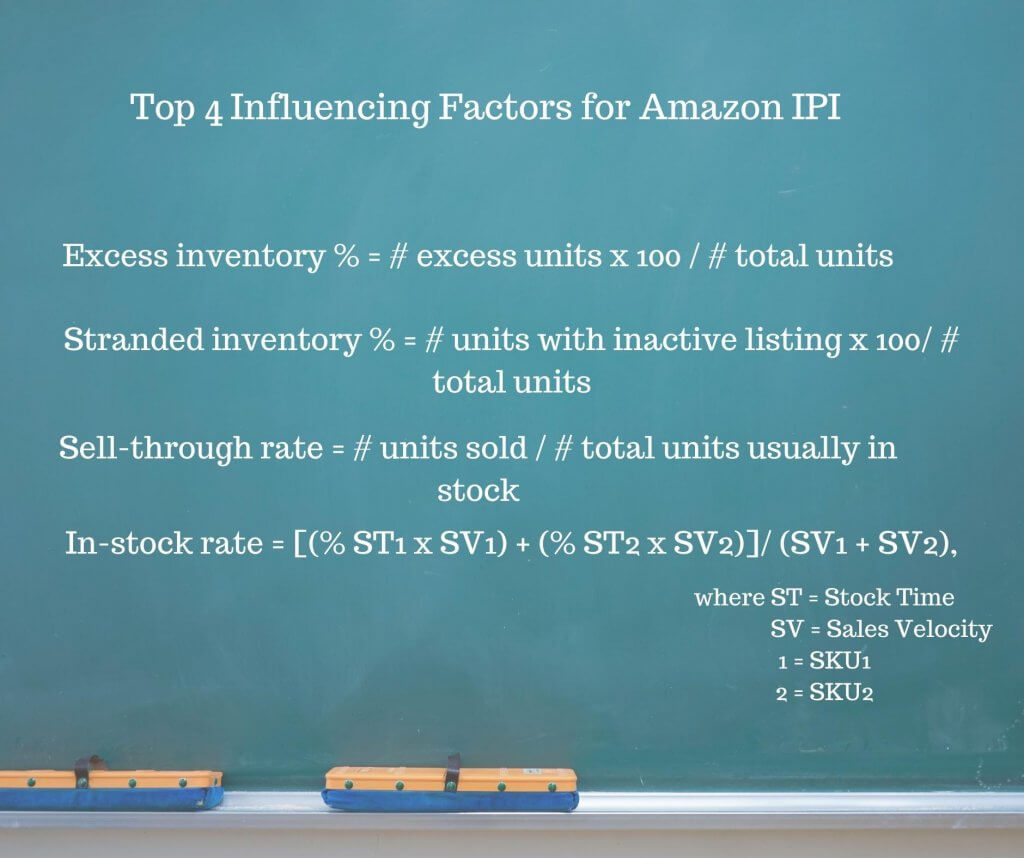 How to Raise Your Amazon IPI Score in 2022
The current threshold of 400 is nice and low, so most sellers should have no trouble passing the next IPI review.
But if you're worried about your Amazon FBA inventory storage limit in 2022, there's a whole list of things you can do.
Here are 20 steps to boosting your Amazon IPI score for 2022 Q4.
To sum up, any IPI score above 400 on and around Aug. 15 is a good IPI score.
But if it's too low, you risk hefty overage fees and not being allowed to restock.
There are 4 factors that you can address to boost your IPI, and you have no less than 20 ways to go about it.
That being said, valuation checks for Q1 2023 will start in Nov.
So, you have plenty of time to boost your score and lift any storage limits before the new year, even if you fail this next IPI review.
And there's more advice where that came from, so be sure to follow our blog for news, tips, and insights.
Win the Buy Box more often and accelerate sales
No Credit Card needed. Easy sign up for free trial.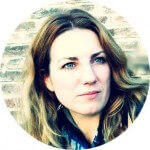 Melanie takes an active interest in all things Amazon. She keeps an eye on the latest developments and keeps Amazon sellers up to speed.