You Asked For It!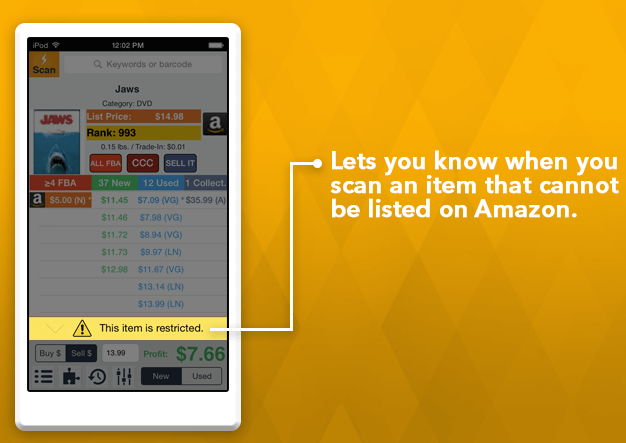 Here at Profit Bandit, we've heard hundreds of requests for new features from thousands of Amazon sellers. And we're going to do our best to get to all of them!
But for now, I want to tell you about one of Profit Bandit's newest features that has been high on everyone's wish list: Restricted Selling certain product categorie... More Item Alerts! Profit Bandit will now tell you when you scan an item that can't be listed for sale on Amazon!
Keep reading to learn more.
Unique Alerts for You
When you first try to scan an item, you'll be prompted to sign in to your Amazon selling account. That's because what's restricted for you might not be restricted for someone else. For example, if you're approved to sell in Grocery, but I'm not, Profit Bandit will let me know I can't sell a case of cookies. But you won't see that alert.
If you're ever signed out of Amazon, you'll be prompted to sign back in to keep your alerts active.
Turning Off Alerts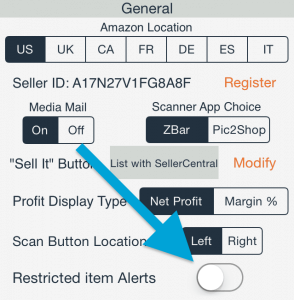 If, for some reason you aren't interested in these alerts, you can disable them in Profit Bandit's Settings.
If you turn them on again in the future, you'll be prompted to sign back in to Amazon after you scan your next item.