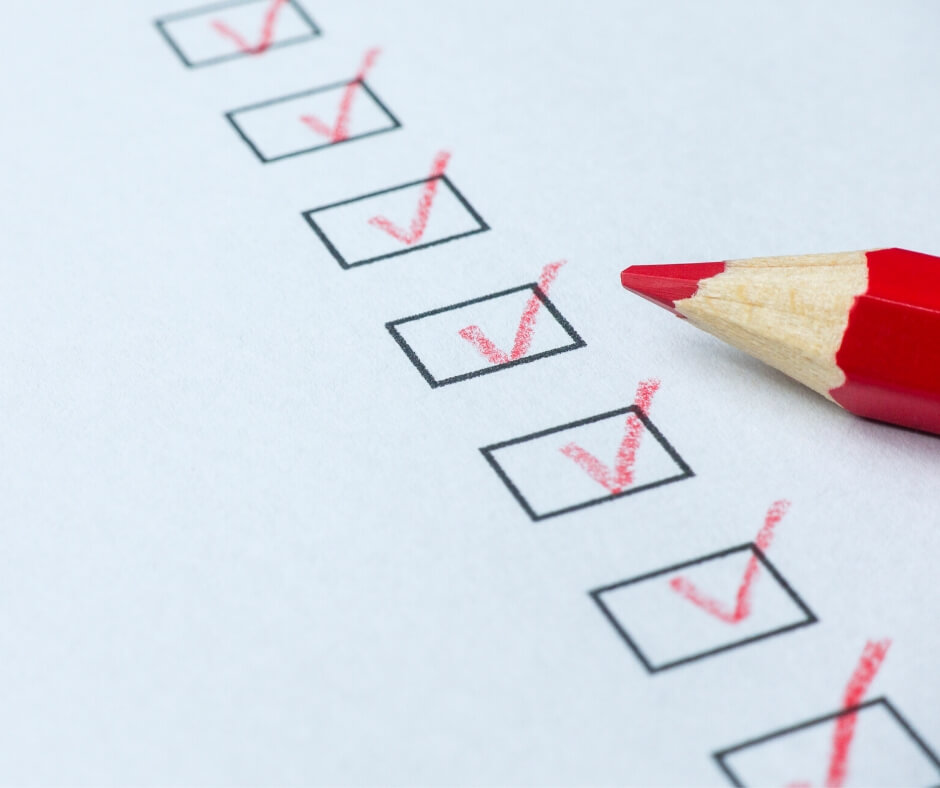 Thinking of ways to boost BFCM sales and attract more buyers on Amazon? Here's our BFCM checklist with inspiration, news for Amazon sellers, and tips on how to use Sellery, coupons, ads, deals, and many other clever tools.
1. Configure Gift Options
Stock up on gift wrapping supplies and recruit or train packers to handle gift orders. Find a good format for gift messages, be they on packing slips or special cards. Take clear photos of wrapped gifts in a professional grade photo studio box to showcase your service. Check the Manage Gift Options help page, and go to Seller CentralAmazon Seller Central is a portal or a h… More to set your gift wrapping and messaging options.
2. Reset Returns
Review your return settings and make sure you've ticked the box for 'Email Format' to receive instant notifications. Focus on problem SKUs and think of specific return rules you can apply to these items so you don't lose money on them. This Bootstrap Boutique video shows you how to review your return settings.
3. Get On the Gift Finder
This year, Amazon's Gift Finder is getting a lot of traction. With A-listers like Oprah and Mariah promoting their favorite festive finds, it's hardly surprising. Why some items have more coverage than others is a mystery. But most of the products featured here have one of two badges.
First there's the keyword dependant Amazon's Choice badge. It's always given to a Prime offer, and it's the default shopping option for voice assistants like Alexa. The other is the Best-sellers badge, which is given to a single product per subcategory. You need serious sales volume and velocity to qualify.
4. Embrace Gift Receipts
There's a new feature for buyers on Amazon called Gift Receipts. It enables them to share a short URL with gift recipients from their Amazon account (desktop version only). It applies to all returnable MFN and FBA orders going back to October. Here's the kicker: when buyers share their receipts, they convert regular orders into gift orders!

And when recipients click on a short URL, they get access to the About Your Gift page. Here they can return a product discreetly and/or write a Thank You note to the sender. As seen below, the Gift Finder gets mentioned here. And it also gets a shout-out in the Thank You note.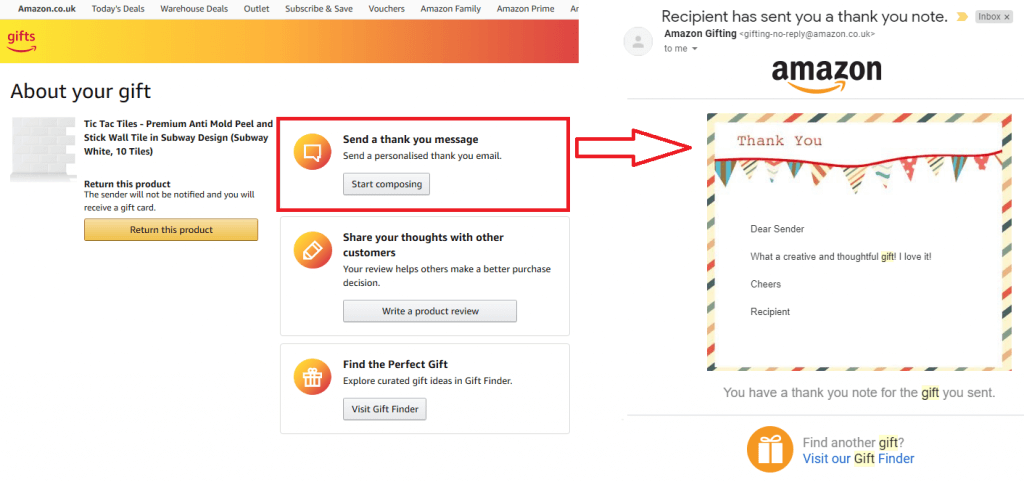 5. Reprice Faster
Most Amazon sellers think their biggest problem is fierce competition driving prices down. But in reality, the biggest issue is being slower than your competitor at adjusting prices. By the time you drop your price by 1 cent, your competitor already lowered theirs by 2 and made a sale. The opposite is true as well, as competition is also bringing prices up. 
This happens because Amazon needs some time between when you edit a price and when it's displayed on the site. It applies to both manual and automated repricingIt's the practice of controlling and c… More. And most software developers can't bring that lag time anywhere near zero.
There is one exception, though. Sellery reprices in real-time. So, the moment you tweak that price in your Sellery account, it's already up on Amazon, as seen below. With real-time repricing from Sellery, nobody can beat you to it.
6. Time Offers
The kind of product you sell and the competition you have will influence the best time to launch your offers. People can buy a cheap and simple product like a car phone holder in seconds on their commute or while they're running errands.
To capture these orders you need Display Ads, aggressive discounts, and reliable real-time repricing. Sellery's got that covered. Look at last year's peak times and set your prices accordingly.
7. Do Deals
Buyers on Amazon looking for expensive, high-spec items may not be as impressed by ads. They're likely to shop around on a desktop after work, spot something, join a waitlist, and wait for a sale. To attract these buyers, you need Lightning Deals or 7-Day Deals and a busy Amazon Store page.
Lightning Deals only last 4 to 12 hours. So, you need to start at peak sales time (e.g. afternoon commute) and have enough stock to last as long as possible. As for 7-Day Deals, they were first launched in August 2019, they're not cheap, and they work best with newly launched products.
8. Keep Tabs
Set up a competitor database and monitor their pricing strategy. This will enable you to keep tabs on them and move in with your best price as soon as their stock is running low. Sellery can also help in that department, enabling you to set competition filters for your price strategy.
9. Give Coupons
In a previous post titled 10 Prep Tips for BFCM 2019 on Amazon, we talked about the importance of coupons (or vouchers on Amazon UK). Money off and BOGOF offers are always welcome, and it's never too late to set up a promotion on Amazon.
Most buyers on Amazon don't check the Coupons page because they don't know about it. So, you can be sure that displaying the coupon badge on the offers page and product page will make a huge difference. And you can even fight cart abandonment with a coupon.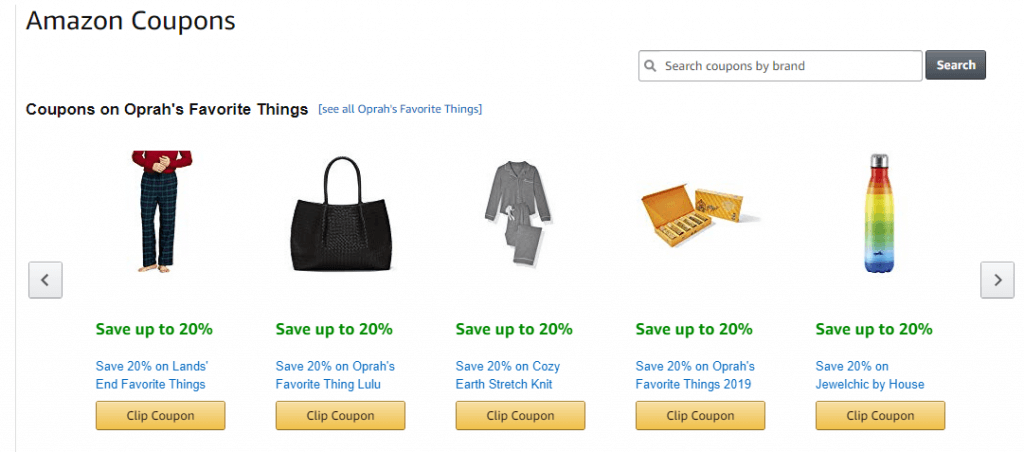 10. Be Festive
Do they know it's Christmas? No harm reminding them. Update your images, bullet points, and keywords with phrases and motifs that suggest that the festive season is near. But be sure to comply with Product Detail Page Rules (time-sensitive information is prohibited).
We'll round off our BFCM checklist here, folks, with a little reminder that Thanksgiving is near.
We'd like to take this time to say thank you to our readers, clients, and Sellery users who've stood by us for many, many years. We wish all Amazon sellers the best of luck this Black Friday, and may their BFCM sales set a new record on the 333rd day of the year!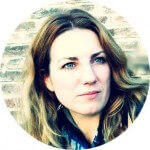 Melanie takes an active interest in all things Amazon. She keeps an eye on the latest developments and keeps Amazon sellers up to speed.