To launch an Amazon campaignSellers and vendors have a variety of ad… More now? You wouldn't have given it a second thought 3 months ago. But for sellers today it can be a complicated decision. All this uncertainty makes investing in expensive Amazon ads feel like a luxury. 
However, advertising on Amazon is one of a handful of options left. According to the IAB, 3 out of 4 brands and media buyers have already paused or tweaked their ad spend. And a quarter has stopped all advertising altogether. As Digi Day put it, business is suspended indefinitely for advertisingAdvertising is a means of communication … More execs.
But on the bright side, eMarketer says there's a surge in ad spending for categories like education, hobby, and tech. And Digi Day claims it's all systems go for Amazon. 
So, the answer to the question "is Amazon PPC worth it?" is: only if you want to sell.
Diversifying Online Ad Spend
Industry experts had high hopes for advertising before the outbreak. Smart Insights and Single Grain pointed to PPC automation, artificial intelligence, and video ads as this year's rising stars. And they predicted that there would be more ads on Amazon this year from e-tailers who don't even sell on it.
No surprise there. Amazon is the fastest-growing ad platform. And its users don't need much convincing to buy what they came there to buy. So, it's clear that e-tailers need to look beyond Facebook and Google. After all, "no channel is an island", as Nikki Kuhlman of JumpFly told the Search Engine Journal.
Advertising on Amazon before COVID-19
There were good things in store for Amazon Advertising at the start of the year. In fact, Ad Badger predicted that 2020 would be Amazon PPC's best year to date.
Based on a Kenshoo survey report, media companies like Digi Day were quick to point out that Amazon is capturing more ad spending. And eMarketer predicted in the Amazon Advertising 2020 report that Amazon would cash in $13 billion in the USA this year by harnessing 8.6% of the total digital ad spend.
But that was then, and this is now.
Everything's been put on hold or turned upside down.
Amazon is selling more, but also losing more for the sake of its customers. So, sellers who once shunned expensive Amazon ads are now faced with the real possibility that prices could rise further to seal that budget hole.
Advertising on Amazon Now
So, is Amazon PPC worth it?
Real estate on Amazon's search results page is expensive.
The average CPC is just $0.97 and the number of daily clicks per user is 374, according to the Ad Badger.
The 0.36% CTR is lower than Google Ads but better than the overall display ad rate of 0.05%, says Smart Insights.
That's all well and good, but what about conversions?
There's a PPC conversion rate of 9.47% on Amazon, whereas other websites offer a measly 1.33%. This equates to 35 conversions per day for the average Amazon seller. That's a daily revenue of about $1,050.
But good sales numbers won't help unless the margins are high and ad spend per sale (ACOS) is low.
Sellers spend about $381 per day on Amazon ads and keyword bids, with an average ACOS of 34.42%, Ad Badger claims. That's over 11k per month! And it can take months to optimize a campaign.
So, before you rush into launching expensive Amazon ads, first consider the source price, tax, Amazon fees, supplies, shipping, and warehousing costs. With Sellery, you can upload costs and tweak prices so that you always factor in and cover all your expenses, including advertising costs.
Tips for When You Launch an Amazon Campaign
Budgeting
Not everyone needs to spend 11k per month on their Amazon PPC campaigns.
To find out what you can expect to spend, look up your existing conversion rate.
Go to your traffic reports in Seller CentralAmazon Seller Central is a portal or a h… More and check the Unit Session Percentage field. Knowing how many clicks convert into sales right now will help you forecast your clicks when the campaignSellers and vendors have a variety of ad… More goes up.
Boosting Click-Through Rate
First, think about your positioning on the page. If your competitor also lists there and their price is cheaper and/or their product and seller ratings are better, you'll literally be sending them your customers, after paying Amazon for the clicks. Check what the competition is doing before going ahead with a campaign.
If your campaign is up and your CTR is less than the average 0.36%, your ads simply aren't compelling. It could be due to listing issues, poor keyword targeting, or both.
So, double-check your main image, title, bullets, reviews, and price. It might also help to read our post on fair pricing during the lockdown.
Don't underestimate the power of negative keywords.
As explained in the Amazon Seller University tutorial below, they boost CTR and lower click spend.
Also, read this Ad Badger post and try their tips, but don't forget to alternate between manual and automatic campaigns, tweaking keywords as you go.
Lifting the Conversion Rate
If your conversion rate is nowhere near the 9.47% average even though you're listing a good quality and useful item, then something is clearly driving customers away from your product.
It could be because there's a listing issue, you don't own the Buy Box, or there's a cheaper item visible during checkout.
If it's none of those things, then it must be a keyword inconsistency. In other words, your ad gets clicks, but it's not what the customer came looking to buy.
Use Ad reports to find better keywords for your Manual and Auto campaigns. Ask yourself if you should use broad, phrase, or exact keywords.
Look up the keywords on Amazon and see what you get. For example, a keyword like "white magnetic fly screen" can work for you and get you featured on the SERP for each of the three keyword match types. But not all of them will yield clicks or conversions.
Here's what searches you could display for:
Broad Match – when the customer types in "Magnetic mesh" or "mesh partition", but also "Screen door".
Phrase Match – if the customer types in "magnetic flyscreen" or "fly screen", but also "Magnetic Fly".
Exact Match – only if the customer types in "white magnetic fly screen", using the same character case.
Lowering Your ACOS
The average ACOS on Amazon is 34.42%.
And the ad spend kicks in as soon as you finish setting up the campaign. If you'd like to start out with automatic keyword targeting, you can expect it to be much higher. Ad Badger recommends a daily budget per product of around $30.
It's important to monitor your ACOS every day. Otherwise, you'll not only waste your money but raise the opportunity cost of sales that might have been. And if you monitor the ACOS regularly, you might also be able to spot cases of keyword cannibalization, for instance.
You can't control the order in which your ads go live. So, if you have similar products, you may end up selling more units of the item with lower margins.
The same can happen between campaigns. Auto campaigns can steal impressions from manual ones with exact keyword matching, for instance.
Tweaking Your Price
So, you managed to toggle between campaigns with the right keywords, and you optimized your product listings. But it's still not quite right.
Now what?
You're only really left with one option to maximize profits. Find the "sweet spot". But you'll never know what it is if you don't use the best software tools.
Let's face it: when it comes to selling on Amazon, it's not so much your ad as it is the price + shipping combo. At least that's what eMarketer makes of Tinuiti's 2020 Survey.
So, if you're ready to reap the benefits of letting Sellery reprice for you in real-time for maximum profit, try it for free today.
It may not look like it, but this is a fantastic time to launch an Amazon campaignSellers and vendors have a variety of ad… More.
Buyers will expect good deals over the following months, with or without Prime DayPrime Day was initially a one-day sales … More. And more and more e-tailers will be advertisingAdvertising is a means of communication … More on Amazon by the end of Q2. So to get ahead of the pack, you should start advertising fast.
So, is Amazon PPC worth it? The short answer is yes, but only if you understand and navigate the risks.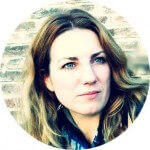 Melanie takes an active interest in all things Amazon. She keeps an eye on the latest developments and keeps Amazon sellers up to speed.