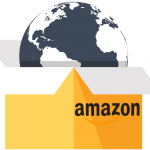 We're back with part 2 in our How to Win the Buy BoxThis refers to the situation where a sel... More series. If you missed part 1, you can check it out here. Winning the ever elusive Buy Box is a top goal for Amazon sellers listing items with lots of direct competition. It's a surefire way to drive sales. The trick is ensuring you're also increasing profits where you can. This article will provide expert tips for snagging and keeping the Amazon Buy Box at the highest profits possible.
The Amazon Buy Box: A Brief Overview
So what is the Amazon Buy Box? It's the offer that buyers see first on a listing. On the upper right hand corner of the product listing, you'll see a button that reads 'add to cart'.

For many buyers, that one click shopping convenience is key. In fact, over 80% of all sales on Amazon come from the Buy Box. It's a very coveted position that's widely sought after by most professional Amazon sellers.
Create a Winning Hand
There are many factors considered in Amazon's Buy Box algorithm. We covered the specifics of those in Part 1 of this series. In a nutshell, the Buy Box is awarded to the best price plus customer experience combo. This means that in order to win the Buy Box, you must not only have a competitive price but also that your seller metrics reflect a consistently positive buyer experience.
Here's what's factored into a positive customer buyer experience: seller metrics (ODR, ratings, etc.), fast shipping times, and fulfillment. Amazon always assumes an item shipped via FBA will be a superior experience to that of a merchant fulfilled purchase. Because of this, FBA sellers tend to win the Buy Box more frequently than their merchant fulfilled competitors.
So for your best shot at winning the Buy Box:
Keep your seller ratings, metrics, and feedbackA performance rating on a scale of 1 to ... More in the best standing possible.

Fulfill via FBA as often as possible. Or use the fastest lead times possible when fulfilling yourself.

Keep your price competitive and make sure you aren't listing the item elsewhere for less money.
Utilize Winning Buy Box Repricing Strategies
Knowing that Amazon's Buy Box algorithm tilts in favor of FBA sellers, faster shipping times, and good standing metrics can help a seller make smarter repricing decisions. And making smart decisions is the key to both winning and keeping the Buy Box, as well as increasing profits when possible.
When competing directly for the Buy Box against other competition, it's almost always best to leverage the current Buy Box price to set your own price. This will give sellers the best chances of winning or sharing the Buy Box.
Here is a chart that explains the best strategies per Buy Box scenario:
BB →
You
↓
FBA Better Metrics
FBA Equal Metrics
FBA Worse Metrics
MFN Better Metrics
MFN Equal Metrics
MFN Worse Metrcis
FBA
Match or Undercut by a small amount ($0.01/1%)

Match
Price higher but not significantly (1-5%)

Match or price slightly higher (1-3%)

Price higher but not significantly (1-5%)


Price higher significantly (more than 5%)

MFN
Undercut significantly (more than 5%)


Undercut less aggressively (less than 5%)

Match

Undercut by a small amount ($0.01/1%)

Match
Price slightly higher (1-3%)

The actual dollar or percent amount will vary from the examples provided above across different sellers and product categories but the general philosophies behind these strategies should apply universally when competing for the Buy Box. Make sure you experiment with different under and over cuts to find what works best for your inventory. The most important factor is that you are looking for opportunities to price higher than the current Buy Box price so that you can win that position at higher profits.
Know when to fold 'em
While winning the Buy Box is super important in driving sales, it's also important to remember that, oftentimes, Amazon will rotate the Buy Box between eligible sellers. So if you don't win it right away, be patient. It's quite possible you're just waiting your line in queue and you'll be able to capture some of those coveted Buy Box sales soon.
It also helps to remember that Amazon is frequently making adjustments to their Buy Box algorithm so if you notice a dip in Buy Box %, use it as an opportunity to test tweaks in your strategies. Sometimes, even the most minor change to your strategy can yield big results.
Let us help!
We hope this information is helpful to sellers looking to dial in their repricing strategies to increase Buy Box sales. We're always eager to chat repricing strategies with our customers and readers alike so don't hesitate to reach out if you have questions.
And remember, our web-based, real-time repricing tool, Sellery, offers Buy Box specific strategies that can be customized to fit any business model and product category. Sign up for the free two week trial here. Use promo code 'WintheBB' before the end of 2018 for an additional free week of trial time. That's 3 weeks free to see Sellery's return on investment! Let us help you increase your sales and profits today.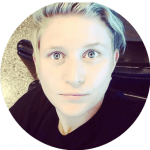 Kate has been helping e-commerce sellers navigate and succeed in Amazon's ever changing landscape for 7 years. From mom & pop stores to multi million dollar brands, she enjoys assisting online entrepreneurs in achieving their goals and breaking records for sales and growth. Kate seeks to share that collective industry knowledge and experience through her writing. In her free time she fronts an indie/pop band, travels the world, surfs, and reads all the books.