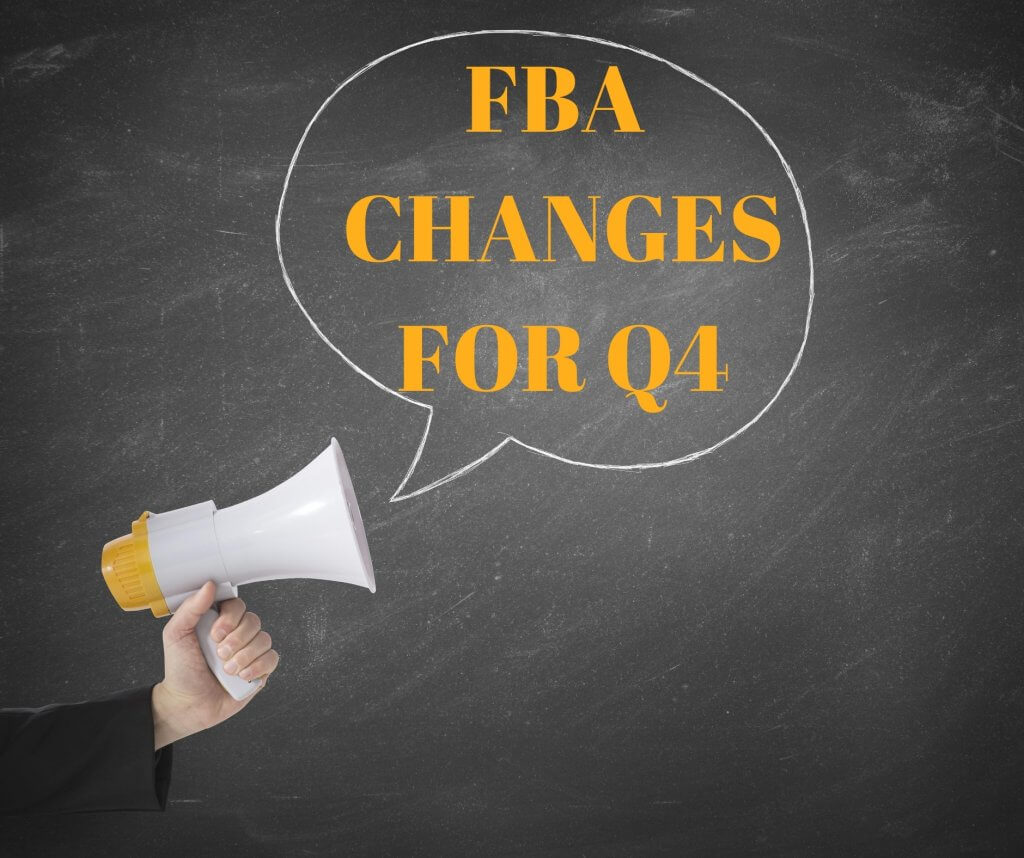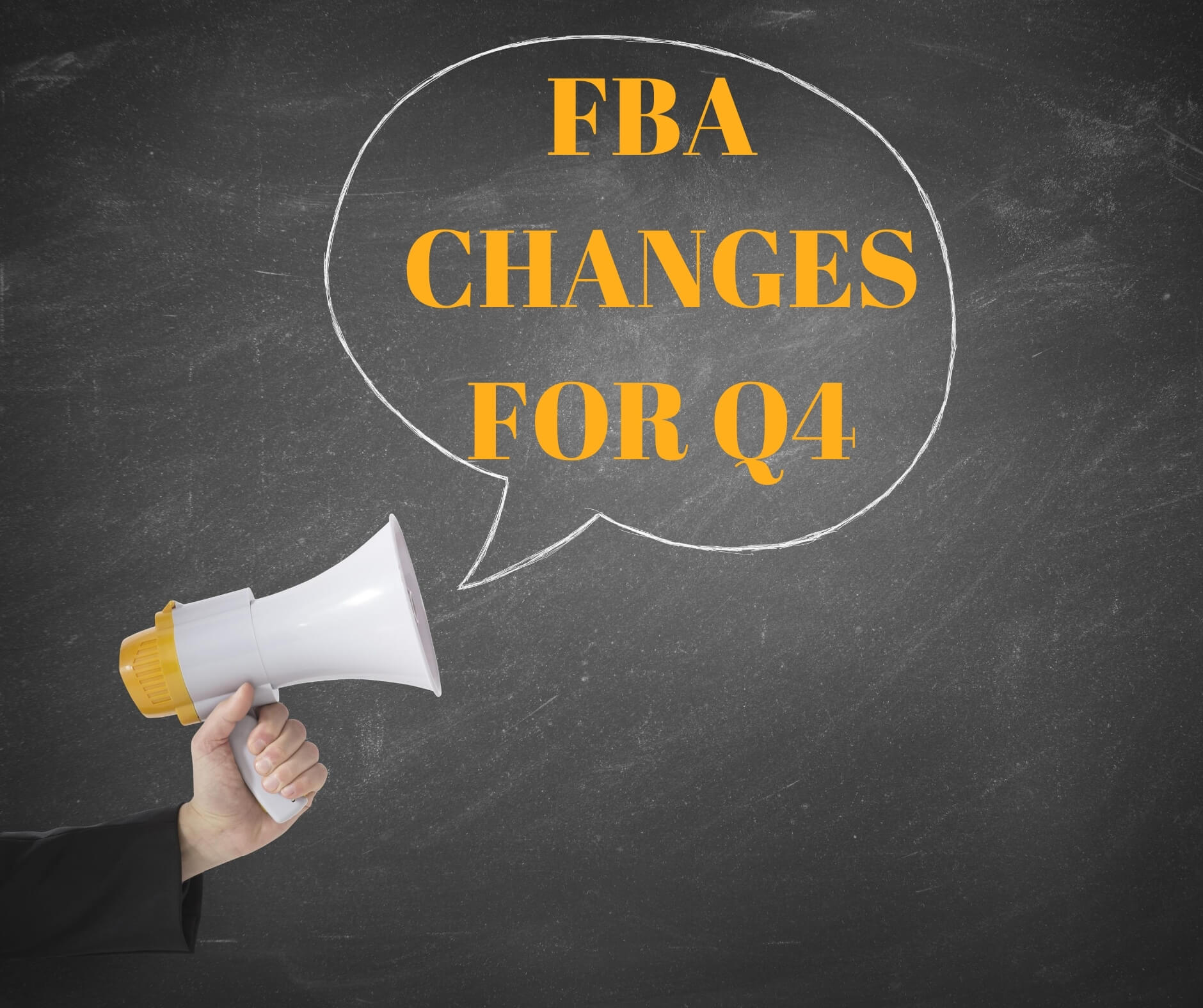 A series of sweeping FBA changes is about to take effect in a few weeks. Sellers who don't reach the new minimum IPI score will be faced with lower FBA quantity limits next season. Whether you're among them or not, you're bound to be affected too.

Just as we were warning merchants to plan ahead for Q4, Amazon sent an e-mail about major changes affecting FBA sellers.
The announcement was also shared on the seller forums in a thread titled "FBA changes as we prepare for a successful peak". And it caused quite a reaction among sellers.
Here's why…
The 3 Latest FBA Changes Explained
To start with, Amazon listed some of the efforts it's making to cope with COVID-19 and help sellers grow. It said it's investing over $30 billion in FBA, opening 33 new FCs in the USA, and hiring 175,000 employees.
But the focus of the e-mail quickly shifted onto FBA sellers and their new obligations:
A new minimum IPI score of 500.
New FBA quantity limits enforced on August 16.
Free removal orders from July 14 onwards.
So, what does this mean for FBA sellers?
Is Amazon ditching quarterly IPI evaluations?
Can sellers still have unlimited storage this Q4?
And what's the deadline for free removal orders?
We'll look at all of these issues in turn.
Higher Minimum IPI Score
In May, the IPI threshold for Q3 was raised from 350 to 400.
This July, it soared to 500 and the evaluation period was brought forward by 5 weeks.
Anyone with a low IPI score on July 13-19 and Aug. 10-16 should expect new storage limits throughout the last 20 weeks of the year (Aug. 16 – Dec. 31).
So, not only did Amazon raise the threshold but also extend the stock limit enforcement period and replace quarterly evaluation weeks.
For Q4, the enforcement period was extended from 13 weeks to 19 weeks. And the number of weeks between the first and the second IPI check shrank from 5 to 4 weeks.
Affected sellers should have been notified of their IPI score and stock limits by now.
If you've been notified, you have less than two weeks to get your IPI score back 'in the green'.
Please note: if your score is over 500 on either one of the evaluation weeks (July 13-19 or Aug. 10-16), you have unlimited storage.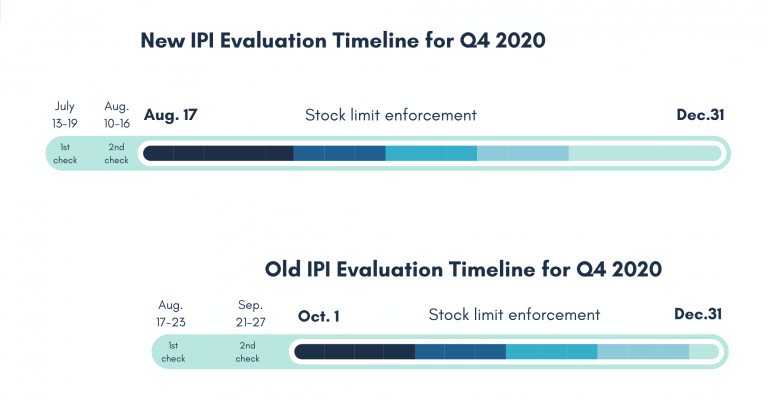 New FBA Quantity Limits
Back in May, Amazon removed quantity limits.
Now the storage limits are being reintroduced.
But this Q4, they have less to do with volume and more to do with the ASIN in question.
This means that sellers no longer need to focus on light and small items to maximize profits.
There's no indication that this change is permanent. But until Dec. 31, anything above this storage limit will incur an overage fee.
And as of Aug.1, this overage fee will be charged on a monthly basis at a rate of $10 (£7.8) per cubic foot, even if sellers only exceed their limit on a single day.
Free Removal Orders
The free removal promotion is back. We don't know what the deadline is, but Amazon claims that it's available "for a limited time".
Considering stock limits come into force on August 16 and many sellers report lengthy delays, the sooner you create your removal orders the better.
10 Ways These FBA Changes Affect Sellers
Stranded, unsellable, and excess inventory will be removed en masse by mid-August.
Slow inbound shipment A virtual shipment that sellers m… More processing will catch sellers off-guard and lower sales velocity.
FBA removals will take longer than expected to be returned to sellers, causing refund delays.
Sellers with an IPI under 500 and excess stock will see their FBA fees soar in Q4.
To cover the fees, sellers with excess stock will raise prices or lower margins considerably.
Those who can't achieve the minimum IPI score will diversify and focus on profitable items.
Some FBA sellers will divert shipments to MFN warehouses and suffer diminishing margins.
All sellers will look for flexible suppliers that accept smaller purchase orders this Q4.
Sellers with large inventory and fast turnover, but low IPI and small profits stand to lose the most.
Amazon's profits will grow progressively as Q4 long-term storage fees and overage fees kick in.
To many FBA sellers, Amazon's decision to raise the minimum IPI score and change FBA quantity limits may seem rushed, to say the least.
There's no doubt that even seasoned sellers will find themselves in troubled waters next month. 
But sweeping FBA changes are becoming the norm. To stay afloat, FBA sellers must adapt quickly. That's why we recommend using our software suite: SellerEngine Plus to speed up shipments to Amazon, Sellery to reprice in real-time and maximize profits, and Profit Bandit to figure out what to sell on Amazon.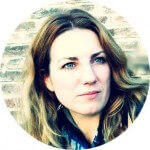 Melanie takes an active interest in all things Amazon. She keeps an eye on the latest developments and keeps Amazon sellers up to speed.