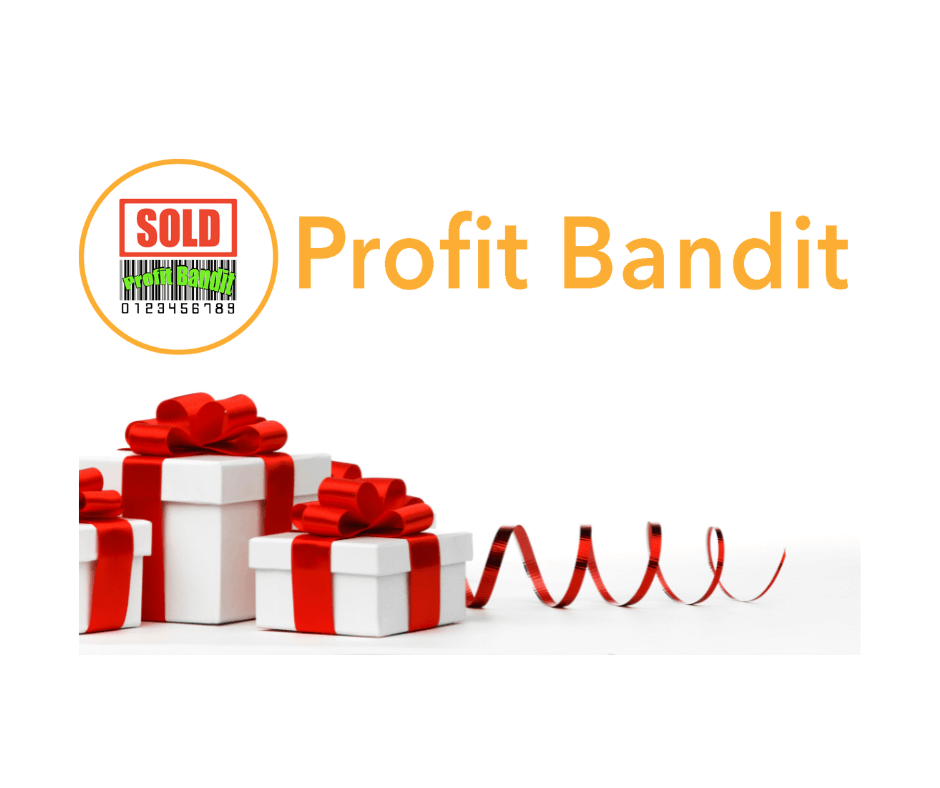 The holiday season is fast upon us. As consumer spending goes into overdrive and competition grows, Amazon sellers have their hands full. But with our product research tool, Profit Bandit, you can relieve some of the pressure, fix those holiday woes, and propel your business to new heights.
Here we are, slap bang in the middle of another Early Access campaignSellers and vendors have a variety of ad… More and bracing for Black Friday Week. It kicks off in just 2 days and it's set to last a whopping 11 days! So, the air is thick with anticipation and everyone is gearing up for the upcoming Amazon holiday selling spree.

For Amazon sellers, this could be the biggest and most challenging sales event in history. It's a time when everyone needs to take a long, hard look at how they run their business and how effective they are at sourcing, inventory management, and pricing optimization on Amazon.
But don't worry! That's what Profit Bandit is for. This powerful iOS and Android app uses Amazon API to source information about virtually any product. This includes Buy BoxThis refers to the situation where a sel… More data, fees, and competitor offers. It all feeds into profit calculations, ROI estimates, and Buy Lists.
With these real-time insights at your fingertips, you never need to worry about dusty inventory or low margins. You can check any item before you buy it to make sure it's worth selling. Simply type in the ASIN or barcode and see what this indispensable Amazon seller tool has to say.
Better yet, pair your phone with a handheld scanner. The Profit Bandit bluetooth scanner lets you speed through inventory scanning. Should you come across something you can't sell on Amazon, the Restricted items alert in this product research tool will let you know, so you don't invest in a dud.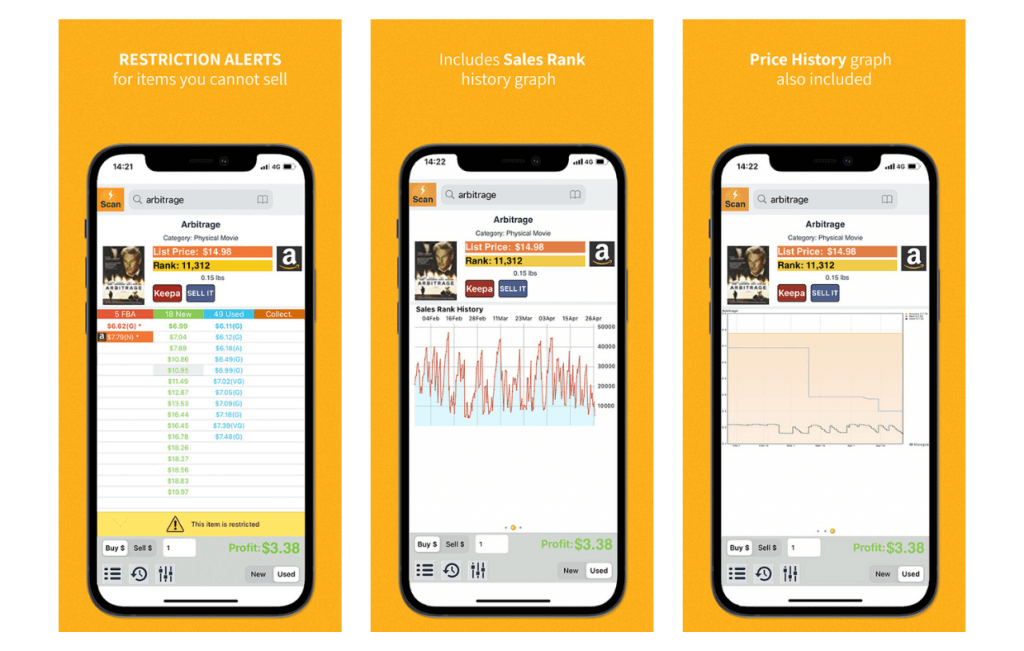 With Profit Bandit, anyone can access sales rankThe sales rank of products on Amazon ind… More and price history graphs. Thanks to its Keepa integration, you can view Amazon.com data from the last 3 months just by swiping on the dashboard. If you're a Pro seller, you can also access the app's Pro version.
With the Pro version, you get data from 8 Amazon venues: US, CA, UK, DE, FR, IT, ES, and AU. You also have access to a cross-channel research tool. Simply click on the title of the product, and you'll see price data from websites like CamelCamelCamel and eBay.
All this for just $9.99/month. And on top of that, you get stellar support from a team with 20+ years in the industry. Now, that's all well and good. But how can Profit Bandit alleviate those holiday headaches, you ask?
How Profit Bandit Can Tackle Holiday Challenges
Uncover Hidden Profit Opportunities

The holiday season presents a wealth of profit opportunities. With Profit Bandit, you can identify not just lucrative categories and trending products, but also untapped niches. It can open up new avenues for sales growth, expand your offering, and allow you to capitalize on seasonal trends.

Prevent Stock-Outs and Overstocks

Profit Bandit shows you an item's price and sales rankThe sales rank of products on Amazon ind… More over time. With 3 months' worth of data displayed on intuitive graphs, you can estimate sales and optimize inventory levels to avoid shortages and surplus stock. That way, you avoid listing mishaps and boost sales and customer satisfaction over the holidays.

Optimize Prices for Maximum Profit

The holidays are a time when price wars are fierce. Profit Bandit lets you analyze seasonal demand, market trends, and competitors to help you set optimal prices. Knowing the lowest absolute prices means you don't forgo your profit for the sake of keeping your edge.

Enhance Fulfillment Efficiency

During the holiday rush, timely deliveries are crucial. But inventory mix-ups and stock-outs can lead to shipping delays and negative feedbackA performance rating on a scale of 1 to … More. Use Profit Bandit to carry out a stock purge, separate aged inventory, clear storage space for your best-sellers, identify items suitable for FBA, and speed up dispatch.

Make Informed Decisions

Profit Bandit provides a wealth of insights that empower you to make informed decisions over the holidays. For instance, you can decide what conditionProducts can only be listed on Amazon if… More to list your item in, which fulfillment channel to use, what version/edition you should stock more of, and what you should dispose of to make room for top-selling items.
As you can see, there is much to do with your Profit Bandit bluetooth scanner this holiday season. Try this trusty Amazon seller tool and see for yourself what makes Profit bandit the ideal partner for a bustling and successful Amazon holiday selling season. Experience the power of Profit Bandit today!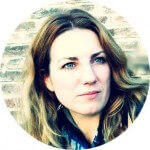 Melanie takes an active interest in all things Amazon. She keeps an eye on the latest developments and keeps Amazon sellers up to speed.