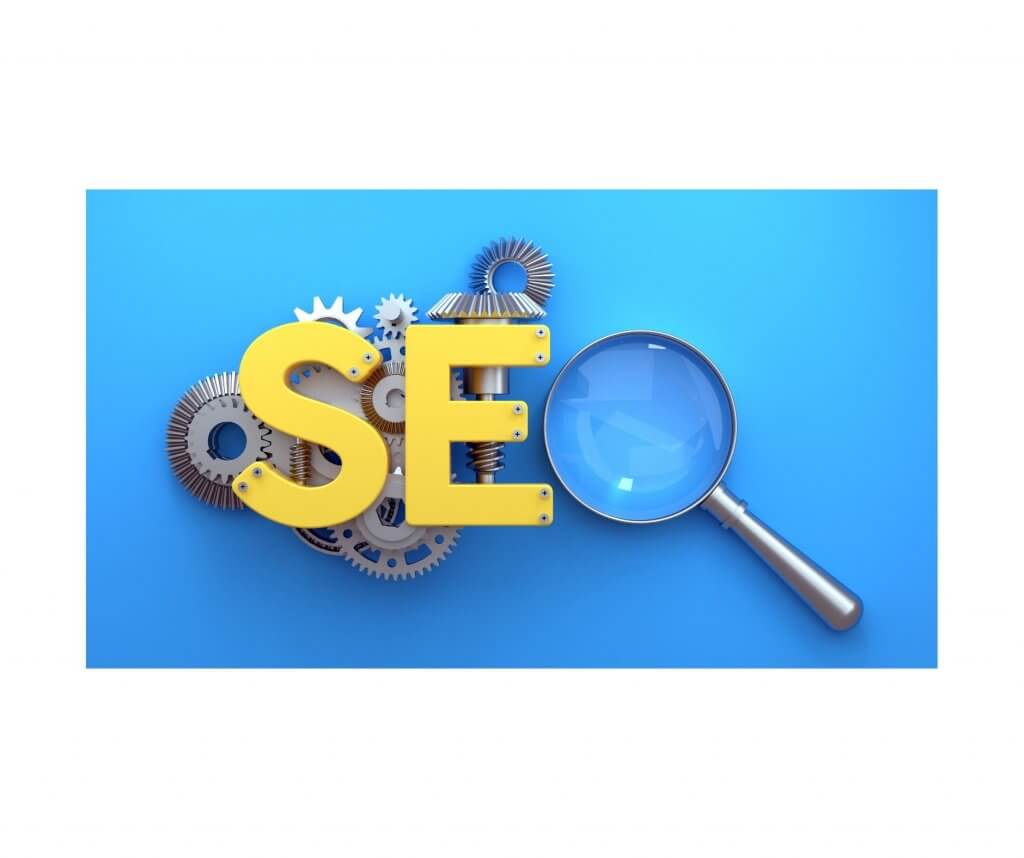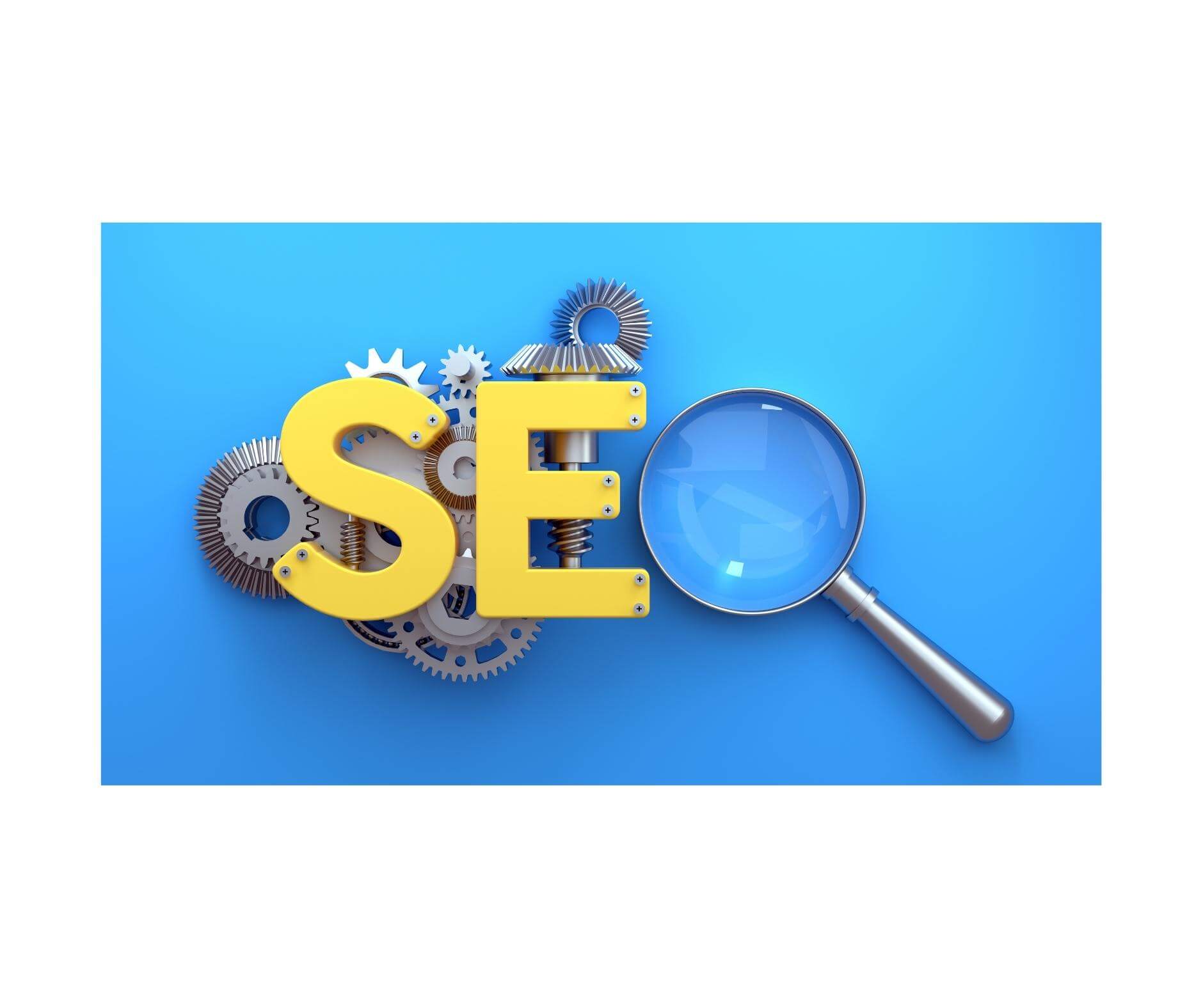 Tried it all, but sales still aren't picking up? Maybe it's your Amazon SEO approach. When they said the best things in life are free, they must have been talking about organic ranking. There's no better way to jolt those sales than to take your Amazon SEO strategy up a notch, and we'll show you just how to do that.
Amazon's search engine is unique and your Amazon SEO strategy should be mindful of this.
That's because the people who come to Amazon come to shop, not waste their time. 88% of them don't even bother looking up other search engines, according to DigitalCommerce360.
Also, once they start looking up a product on Amazon, 70% don't click past the first search results page, Zentail reminds us.
So, if you're interested in Amazon SEO, forget what you know about search engine optimization. Start with a clean slate and jot down what you learn here today.
What Is Amazon SEO?
Amazon search engine optimization means making products more visible on Amazon's search engine results pages (SERPs).
As explained in the Optimize Your Listings Guide, it's a way to boost traffic to your listing organically, moving up in search rankings and ramping up sales as a result.
How do you do that? Let's start at the beginning.
Up until 2019, Amazon had an A9A9.com is the branch of Amazon that deve… More team. It came up with the "Search inside the book" feature and Kindle ad support, among others. But it was set up primarily to develop search algorithms on Amazon's [then] 9 venues.
The result?
A search algorithm that ranked keywords based on the order of appearance (first title, then back-end, bullet points, etc.).
But that system favored sellers who resorted to keyword stuffing and aggressive PPC campaigns.
So, in 2019, Amazon decided to prioritize the shopping experience instead. It developed a new system, unofficially referred to as the 'A10 algorithm'. It ranked search results based on two broad factors: relevance and performance.
From that point on, ranking depended on an entirely new set of parameters (e.g., seller authority, sales velocity, impressions, conversion, PPC sales, off-site sales).
For sellers, optimizing a listing so that it ranks higher became much harder. But Product Ranking is not only an important metric, but one that you can improve in a few simple steps.
How Does Amazon SEO Work?
Amazon likes to keep its cards close to the chest.
But what we know so far is that there are at least 10 performance factors that affect how a seller's offer is ranked on Amazon.
So, to bring your listing above the fold, you must first try to maximize these 10 parameters:
Seller Authority: account age, type of fulfillment, inventory size, feedbackA performance rating on a scale of 1 to … More score, account healthAccount Health is an Amazon page which c… More.
Sales History & Velocity: type of product, listing history, seasonality, stock levels, sales figures.
Impressions (Clicked Ads): which search terms receive clicks from ads on Amazon and partner websites?
Click-Through-Rate (CTR): clicks received after SERP display due to suitability or photo and title appeal.
Conversion Rate (CR): times buyers go through the checkout process and click 'Buy'.
Organic Sales: ad-free sales generated by offering what buyers perceive as a best-match item.
Internal Sales: sales from recommendations ('frequently bought', 'Azn choice' , 'other products/brands').
Off-Site Sales: sales generated by blogs, social media ads, etc. (3 times more effective than PPC ads).
Reviews: total number of product reviews available from across Amazon's marketplaces.
Pay-per-Click (PPC) Internet advertising model whereb… More: clicks from ads that attract buyers, even if they don't match their needs.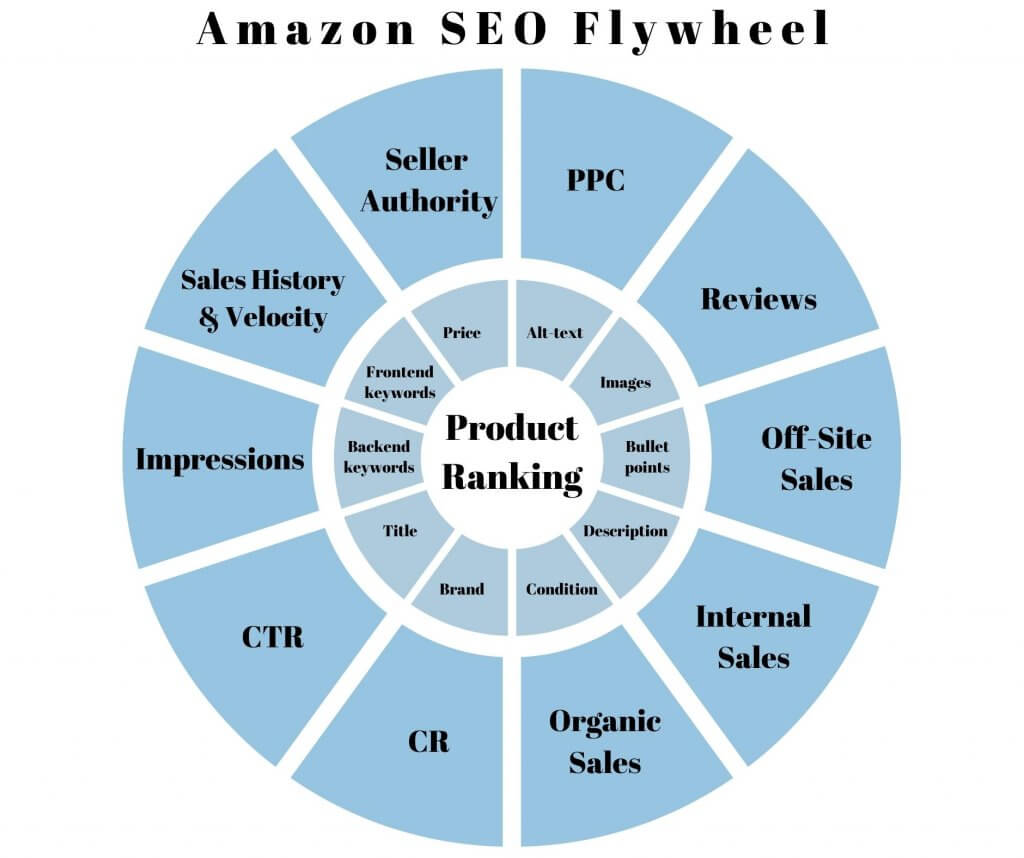 But it's not all about sales. As mentioned above, there are a few listing parameters to consider.
They all factor into the issue of relevance. This, in turn, will affect a listing's placement on SERPs.
So, these 10 relevance factors apply not only to listing optimization, but also to Amazon SEO optimization.
Front-end keywords: 4-5 phrases for use in titles, bullet points, and descriptions.
Backend-end (hidden) keywords: 250 bytes maximum, logical, written in search order, with single spaces, and with no punctuation, must match what a buyer might look up, including incorrect spelling.
Title: 60-80 characters including brand name, punctuation, and abbreviations. Capitalize every word.
Brand: if you omit the brand name from this field, the listing will not show up on SERPs when buyers look up the brand, even if it's included in other sections.
Description: up to 2,000 characters including brand, size, material, colourway, quantity, packaging, care instructions, warranty, compatibility.
ConditionProducts can only be listed on Amazon if… More: only shown on the offers page with up to 6 images; must follow guidelines.
Key features (bullet points): ideally 80 characters long, up to 5 capitalized phrases separated by semicolons, with measurements spelled out.
Images: 1 main image and 8 additional ones, 1,000 dpi minimum, product covering at least 85% of space on a white background, without watermarks, frames, or text.
Alt-text for photos: A+ content only, 100 characters max, not necessarily grammatically correct, but with no punctuation, repetition, restricted Selling certain product categorie… More words, or superlatives.
Product pricing: it mostly determines your chances of becoming the featured Buy Box winner, but the lowest price in Used/New categories is also featured under format options, even if there's no Buy Box. A repricer like Sellery can help you keep the price you want for longer.
We go through all these in greater detail in our post titled "How to Optimize Your Amazon Listings This Q4", including what's allowed or not.
As a general rule, avoid spelling out numbers or using all caps, ASCII characters, stop words, repetitions, time-sensitive statements, and superlatives. Don't bring up prices or any contact or company information.
But you may also want to include other information that could have a positive impact on ranking, such as your seller name (if it includes any keywords) or stock levels.
Take care not to attract drop-shippers with low prices and stock shortages, and make sure to always update your stock levels as soon as possible.
How to Start a Strong Amazon SEO Strategy
The key to starting a successful SEO strategy is to carry out some essential research, familiarize yourself with Amazon's listing guidelines, pay close attention to the competition, and draw up a pricing strategy that works for you.
Each business is different, but there are 10 essential steps to optimizing your Amazon SEO strategy:
There's no shortage of tools capable of carrying out your keyword research and many other Amazon SEO tasks for you, whatever the scale of your operation.
The most well-known and well-received ones we can recommend are:
How to Measure Your Amazon SEO Efforts
As mentioned above, at least 20 factors can determine if your products make it above the fold. But you can also check your listings yourself to see how they fare.
Better yet, you can use Seller CentralAmazon Seller Central is a portal or a h… More. Your Business Reports dashboard displays a wealth of information like impressions, conversions, click-through, sales, and PPC performance.
The most important of all these is the conversion rate, or in Amazon lingo, the Unit Session Percentage rate.
It shows the percentage of product page viewers who ended up buying the product, out of all the times the product was viewed that day.
Maximizing this rate means you managed to convince buyers to purchase on the spot, the first time they browsed the page. For more on boosting your USP, it may help to look up tutorials like the one below.
We'll put a pin in that for now, but we'll follow up soon with more ways to boost your Amazon SEO Strategy.
Follow our blog for essential Amazon SEO information like useful terms, best practices, and common mistakes. We'll be sure to make it worth your while.
Don't miss the chance to get fresh Amazon News and Amazon expert insight articles right when we post them directly in your inbox.
*Disclaimer: We are not endorsed by or affiliated with any of the products or service providers featured in this post (excl. Sellery). Our recommendations are for reference purposes only. Please exercise due diligence and carry out your own inquiries before signing up for any of the services mentioned.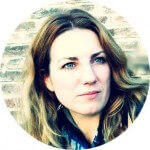 Melanie takes an active interest in all things Amazon. She keeps an eye on the latest developments and keeps Amazon sellers up to speed.