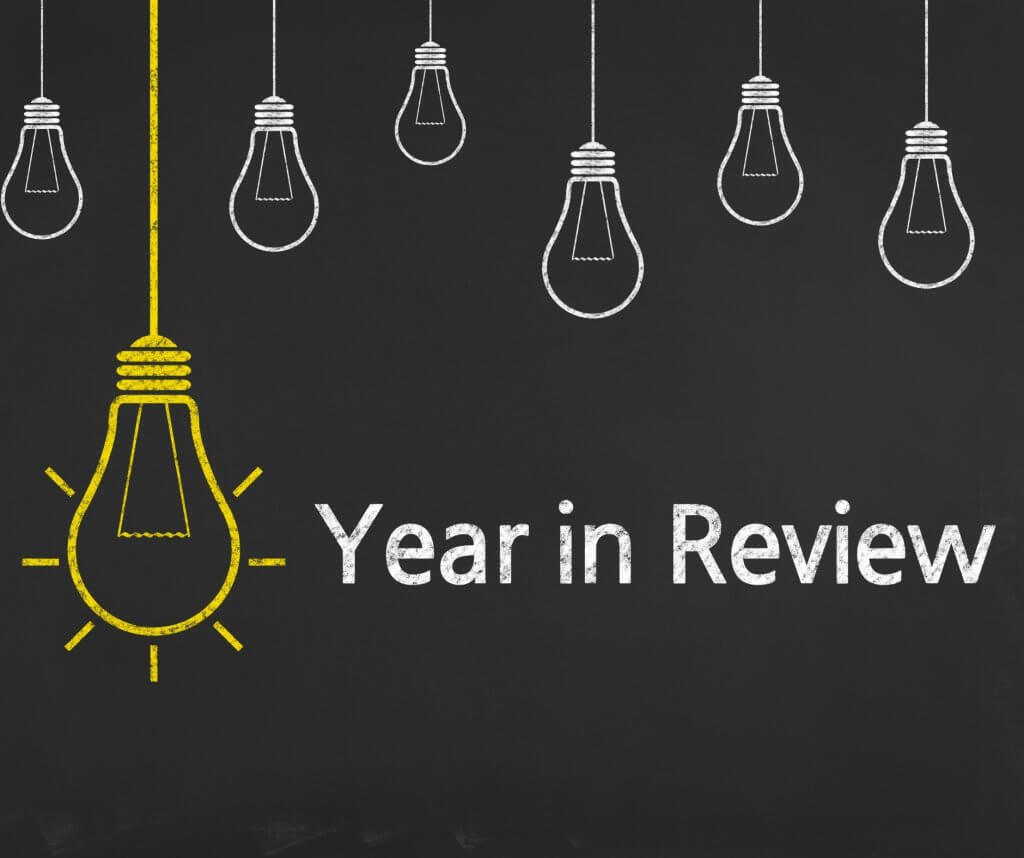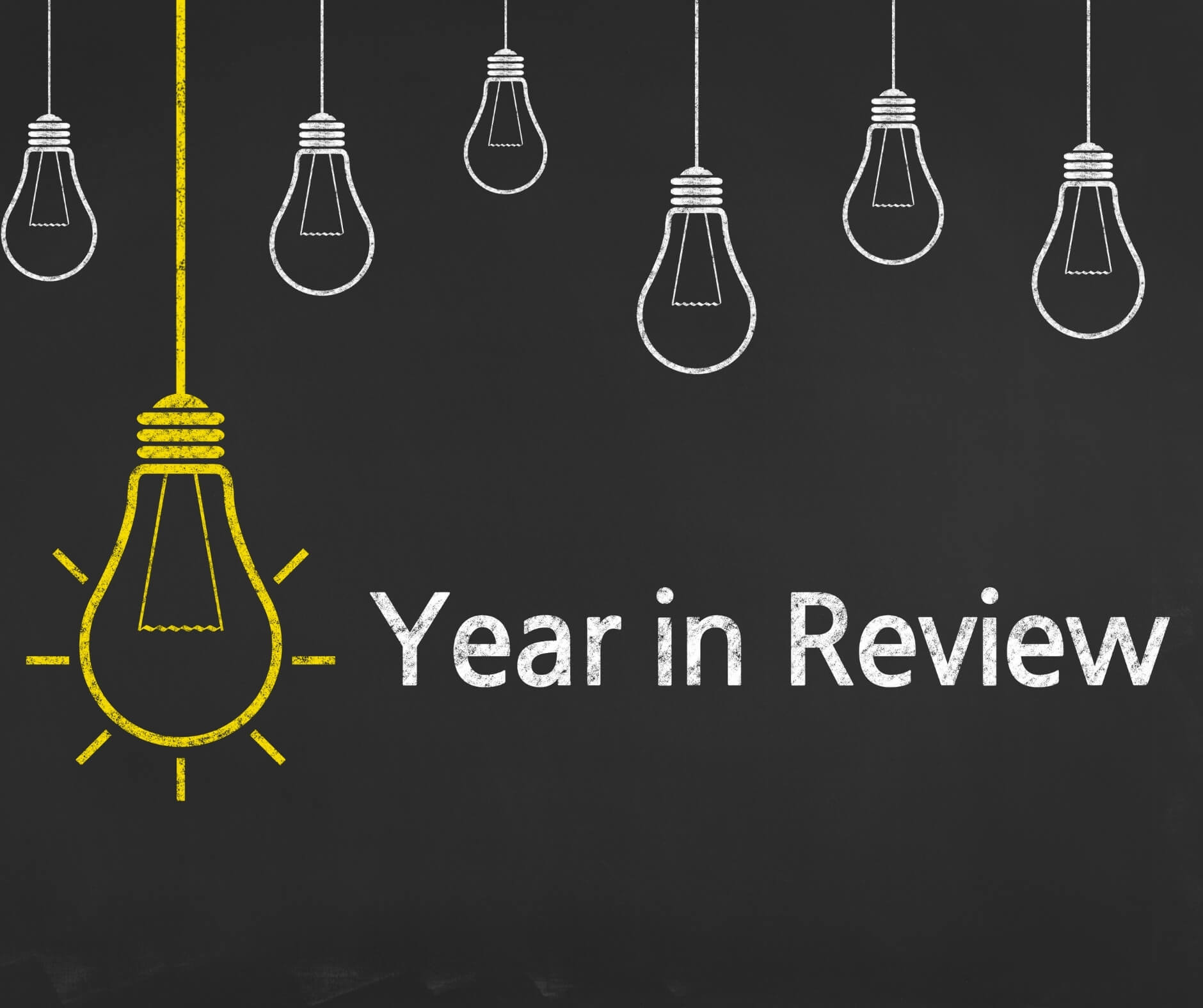 Hey, Amazon sellers! Here's our yearly rundown on how 2020 changed Amazon, third-party sellers, and companies like ours. And we'll even share some exciting news about Sellery, Profit Bandit, and the projects we've been working on this year.
When life gives you lemons, you make lemonade. And there was no shortage of 'lemons' for Amazon sellers this year.
2020 changed Amazon and e-commerce for good. So, if you're going to make the most of 2021, you should first go over the events of the present year.
So, let's see how well Amazon and sellers fared in 2020. And while we're at it, we'd like to share with you what happened at SellerEngine during this challenging year. 
How 2020 Changed Amazon
The Organisation for Economic Co-operation and Development (OECD) revealed in a recent report titled E-commerce in the times of COVID-19 that online sales are soaring to unprecedented levels. This year, it accounted for a third of all retail sales in the USA and the UK.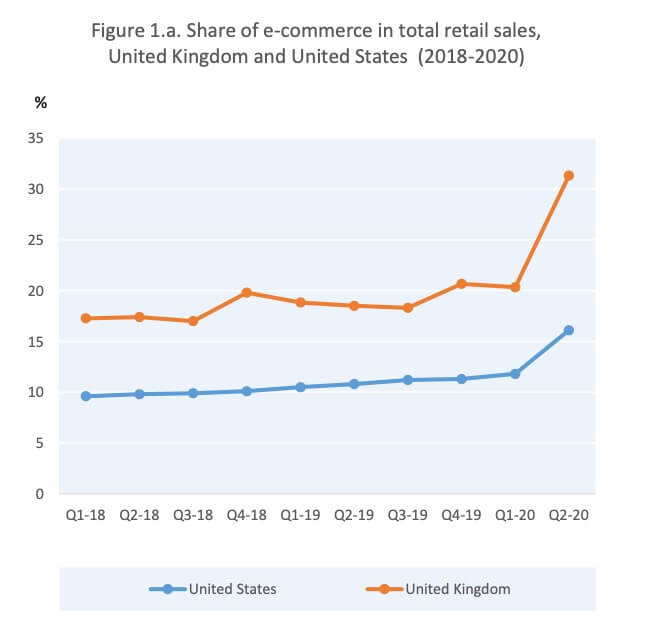 Amazon reaped the benefits of this rise in e-commerce. It enjoyed a steady rise this year.
Statista says it raked in $276 billion, doubling its revenue from 4 years ago.
But the rate of growth is projected to taper off by 2022. That's because the pool of new Prime subscribers might be drying up in the USA.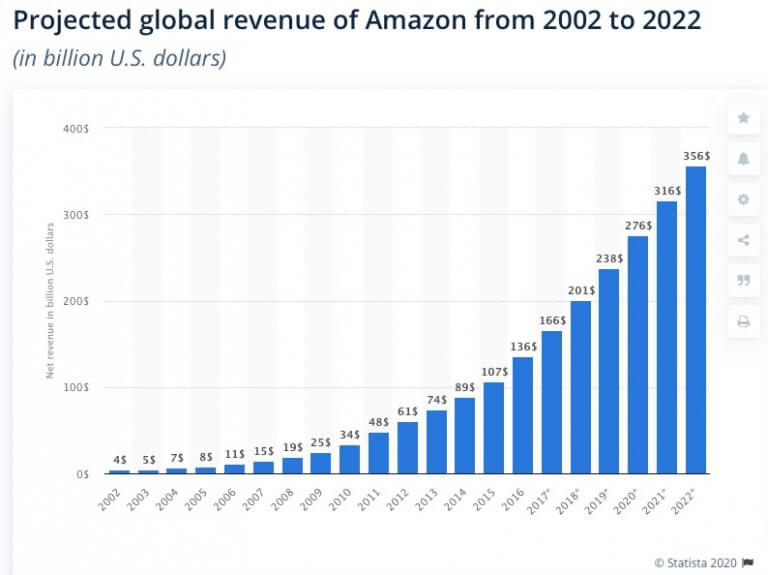 However, this forecast disregards three major trends: pandemic fatigue, the rise in healthcare investment, and the growing importance of environmental issues.
These factors will likely lead to a "great reset", as McKinsey & Company call it in their report, COVID-19: Implications for Business.
Amazon has been trying hard to address these issues in 2020.
It launched the Climate Friendly badge and Amazon Pharmacy. It set up in-house test labs. It facilitated the distribution of test kits across the world. And it released a $4 billion 'Coronavirus investment'.
How 2020 Changed Amazon Sellers
Inactive Accounts
According to Zentail, 28% of US sellers were inactive in Q1 this year. By Easter, the ratio had grown to more than a third.
The rise could be attributed to FBA's temporary shipment ban for non-essential items. But the pace of recovery was slow; much slower than the rate at which sellers lost business.
Big Brands Shrunk
For big brands that came to rely on Amazon's capacity, 2020 was a time of reckoning.
Brands like Fisher-Price, Mattel, Disney, Sony, Nintendo, and LEGO were experiencing a massive drop in demand in the first half of the year. Luckily, they turned the tide on Black Friday, Amazon claims.
Private Labels Split
Meanwhile, sellers carrying 150+ brands were doing well in the first half of 2020. In May, IGD claimed large PL sellers were filling a market gap caused by supply disruptions for big brands. But sellers with few brands were going through a slump, especially if their inventory became unsellable overnight.
Popular Product Categories
Essential items aside, there were some types of products that were very sought-after this year.
Buyers looked for outdoor and camping goods, gardening products, hunting equipment, and pet supplies.
Then, in Q4, we saw a 180-degree change. The focus shifted to luxury items, educational toys, high-end make-up products, and home comforts.
9 Ways 2020 Changed SellerEngine for the Better
For many people in the e-commerce sector, time stood still in 2020. But luckily for us at SellerEngine, we didn't get caught up in the time warp. We have managed to pushe forward with some of our most pressing and exciting projects:
Profit Bandit for All
We made Profit Bandit available for all Amazon US merchants, even without Pro seller account login data. And while it may not feature the Buy List or Search Results from other websites (e.g. eBay), the Non-Pro Merchant version displays the graphs, profits, and ROI estimates. So, it shows you all you need to make an informed decision. Our Profit Bandit Spotlight post has more.
More Sellery Subscribers
There's been a steady uptick in the number of sellers signing up for Sellery in 2020. With tens of new Amazon sellers subscribing every month, it's become clear that real-time repricing is a winning formula in these uncertain times. And sellers were quick on the uptake.
Amazon Glossary Updates
This year, Merriam-Webster embraced Covid-related words. Not to be outdone, we've also made several contributions to our own wordbook. Titled Amazon Glossary for Online Sellers, our revamped word bank is brimming with terms spurred by recent events. And it's also free to download here.
Extra Amazon eBooks added to out SellerEngine Collection
Aside from the handy resources we'd already made available on the eBooks page of our website, we also shared our latest handbook this year. How to Sell on Amazon in 2020 is a comprehensive seller guide. It covers everything, from the basics of setting up and running an account to the latest costs and strategies.
Round the Clock Support
What little support we could offer clients, readers, and merchants in general, we were happy to give. During these challenging times, we've been firing on all cylinders, putting in extra time and effort to help as many sellers as possible over chat, phone, and email.
Popular Blog Posts
As we tally the articles we've published this past year, we're happy to report that over 70 blog posts have made their way to our readership through the ether. And our stats show that thousands of regular readers and subscribers have perused our work, as well as countless other sellers looking for insightful and practical advice.
Fresh New Faces
In these troubled times, lots of companies are forced to let good people go. We've been lucky enough to retain our staff. And we've even welcomed a handful of people to the family this year. Our Marketing and Business Intelligence teams are all the better for it.
Subscribe to our blog and we're thrilled to keep you posted on some exciting news we've prepared for 2021.
Psst! You also get exclusive access to our pre-launch discounts.
Don't miss the chance to get fresh Amazon News and Amazon expert insight articles right when we post them directly in your inbox.
To wrap up, as we reflect on this past year, we're very much aware that the year 2021 is not without its challenges.
So, please continue to follow our blog as we take the good with the bad. Let's welcome the 21st year of the 21st century together!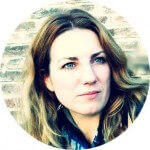 Melanie takes an active interest in all things Amazon. She keeps an eye on the latest developments and keeps Amazon sellers up to speed.