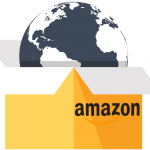 This is the first in a series of articles from SellerEngine, focused on how to win Amazon's elusive Buy BoxThis refers to the situation where a sel... More. There are many articles, tips and tricks, and hypotheses about what the actual algorithm is, but the mystery continues. To keep the playing field even, Amazon doesn't reveal what the exact algorithm is, but we do know that price and feedbackA performance rating on a scale of 1 to ... More are two of the most important factors.
First things first
Before we get into the nitty gritty of the algorithm and how to win the Buy Box, let's cover eligibility:
You have to have a

Professional Seller Account

. Professional Seller Accounts are $39.99 a month, and sellers pay a referral fee on each item sold, as well as other fees.

There are a variety of minimum scores, as well as other requirements, you must meet to be BB eligible. You can see these metrics in your Dashboard in your Amazon account:

On time delivery

: 97%

Valid Tracking Rate

: 95%

Cancellation Rate: 2.5%

Shipping time

<14 days

Customer Response Time

: 90% of responses within 24 hours

Length of time on Amazon

Order Defect Rate (ODR)To put it simply, the Order Defect Rate ... More*: <1%
*ODR is a combination of 3 metrics – Negative feedback rate,  A-to-Z guarantee claim rate, and service chargeback rate.
As you can see, Amazon takes several things into consideration when determining items to be BB eligible, and the most important factor is ODR rate. Amazon weighs  all of these factors – and they are always in flux, so featured merchants have multiple chances to earn their share of the Buy Box.  Letting your ODR rate go above 1% can impact your ability to get the Buy Box for a long time.
Other factors that can influence earning Buy Box share
Fulfilment method- FBA offers are given preference. FBM can win the Buy Box, but since Amazon considers FBA to be "perfect", it can definitely make it harder.

Landed Price (lowest price Simply the lowest price an Amazon... More)

Seller Rating

Feedback score- this is based on the last 365 days, but the last 90 days are more heavily weighted.

Optimized price- use a repricing tool like

Sellery

to find the right price to stay profitable and keep the Buy Box.

Up to date stock
Of course, as Amazon is focused on the customer experience (the buyer) – when making decisions,so  always put the customer first. You may sometimes see the Buy Box is owned by a seller who doesn't have the lowest price for that item. This is because Amazon weighs customer experience heavily as well. So if another seller has superior seller metrics, they can sometimes win the Buy Box at a higher price than their competition.
What's next?
Now you know how to become eligible for the Amazon Buy Box. In the next part of this series, we'll start to discuss strategies and tactics for winning the Buy Box. Most Amazon sales happen in the Buy Box (around 80%) so winning it as often as possible is the best way to increase sales and profits. We'll be sure to cover all the ins and outs to help you be more successful in Buy Box ownership this year. Please feel free to drop questions in the comments below and we'll look forward to seeing you in the next installment of this Buy Box series.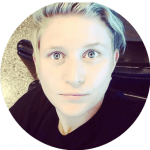 Kate is an avid reader/writer, world traveler, dog lover, surfer, lead singer in a band, and Amazon extraordinaire. She loves long walks in pretty much any setting and helping Amazon sellers grow and succeed.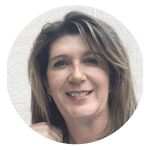 Trish Carey has been working in marketing for over 15 years, with a background in digital and social media.  She is the Partnership Director for SEMpdx,  on the Education Committee for SEMPO, and the Communications Committee for the Multnomah Athletic Club. She also enjoys travel, cooking, and wine tasting. You can follow her on Twitter, LinkedIn or Google+