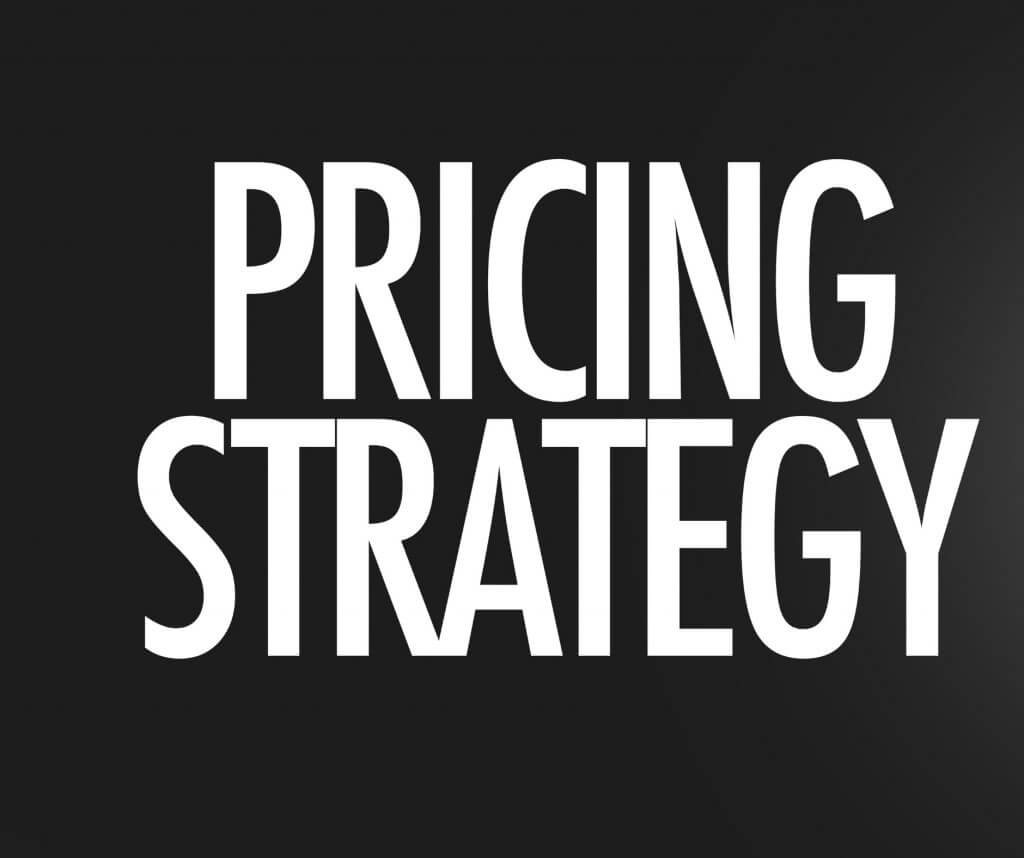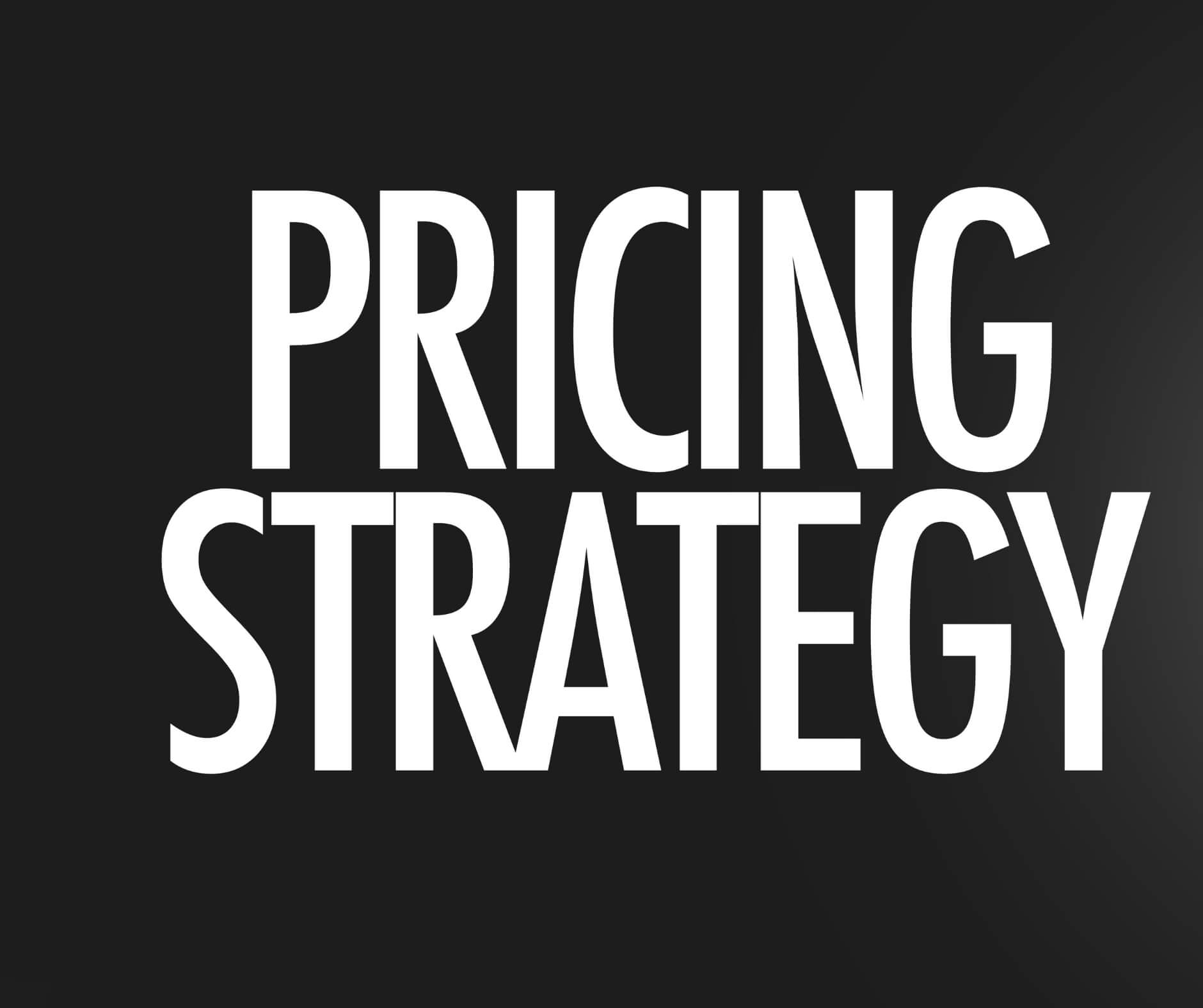 All I want for Christmas is an Amazon Repricing tool – not something you'll hear a seller say. One reason for that is that you should have your Amazon repricing strategy for this holiday season sorted out well before Christmas. But if not, all's not lost. Here's why you should start repricing on Amazon today with Sellery.
With the holiday season well underway, you may be wondering why you should invest in an Amazon Repricing tool now. The short answer is this: you need clever repricing on Amazon to end this Q4 on a high note and make up for a slump in sales or profits due to supply disruptions or selling restrictions.
And if you'd like to start off on the right foot in 2021, you also need an Amazon Repricing tool to mitigate the future impact of this year's events.
So, let's take a look at how the online retail world has changed, and how a smart repricing tool like Sellery can help you take advantage of these changes.
What January 2021 Will Mean for Amazon Sellers
Every January, merchants brace for a sales slump. Coupled with Christmas returns, plummeting sales levels lead to a drop in revenue and performance metrics. This double-whammy is nothing new to Amazon sellers. But the COVID-19 recession could take it to a whole new level.
This holiday season, statistics show that spending and impulse buying was on the rise. As we mentioned in our last post, this is likely to lead to greater levels of buyer's remorse. Compounded by job and income instability, this year's overspend is a perfect storm for record-breaking buyer returns.
But that's not all. This January buyers may find it much easier to return their items than in previous years. That's because of these 3 major changes in how returns are processed on Amazon:
Recipients can use the returns link on their gift receipt to return items without letting the buyers know.
Voice shopping is on the rise and non-digital voice orders are automatically eligible for free returns.
This year's extended holiday return policy applied to orders delivered as early as Oct. 1.
To make matters worse, Amazon sellers have less of a say in how returns are dealt with than they would have had last year. And here are some other issues that have weakened sellers' position when it comes to buyer returns:
Amazon had already enforced an extended return window earlier in the year and sellers only had 5 months to rebound.
Sellers can only charge buyers a restocking fee if the item is damaged or worn. Either way, Amazon will charge a refund administration fee (20% or $5, whichever is lower).
Charging the buyer 20% or more in restocking fees is only allowed if sellers upload an acceptable photo of the damaged item.
How Sellery Can Help with Repricing on Amazon
Most newly launched sellers with a small product portfolio often reprice manually.
But sooner or later, up-and-coming sellers resort to automatic repricing on Amazon. That's because they want to gain a competitive edge against seasoned sellers, who are well-versed in repricing automatically.
So, using an Amazon repricing tool is inevitable if you're trying to grow your business.
When done right, automatic repricing saves you a phenomenal amount of time and money, gives your listings greater visibility, maximizes your chances of winning the Buy BoxThis refers to the situation where a sel… More, and boosts your sales.
But Amazon Repricing tools aren't created equal. Some are too slow to help you one-up your competitor. Others are oblivious to the difference between the New and the Used Buy Box. Many don't have a fail-safe in place, so they drag you into price wars.
And virtually none of them is tailor-made for Private Label competition. That's why we recommend Sellery if you want to avoid the slump in January.
Top 10 Sellery Features
1. 14-Day Free Trial
With two weeks to go before Christmas, now's the time to rev up your repricing strategy and enjoy a last-minute boost in sales.
You didn't budget for more software in Q4? Don't panic.
Sign up to Sellery and use it for free until the end of the sales season. No-fuss, no strings attached, no credit card necessary.
2. Repricing Speed
If you use a repricer, it's best to make sure that it's faster than your competitors'.
That way, it will push your price change through before the competitors' prices go live.
If your Amazon Repricing tool is too slow, your competitors will beat you to it and sell their units before your price even updates.
Sellery can anticipate your competitors' next move and take it one step further. By the time their prices update (usually 5-10 minutes), your own price will have already changed instantly (sometimes more than once). This gives you several minutes' worth of extra time to sell your product.
3. Easy to Set Up
Once you go through the signup process using your Amazon account, you'll be able to import your inventory and edit the pricing rules that apply to you based on a pre-set option. As you familiarize yourself with the settings, you can experiment and tweak your pricing rules to boost sales and profits.
With Sellery, you can edit the quantity, price, cost, and any other type of information individually, in batches, or in bulk.
Simply sort your items into Smart Lists (e.g. Media, FBA, Whole Inventory). Then, set your Pricing Rules (e.g. Match Lowest Offer) and assign one to every smart list.
4. Scheduled Pricing
Once you're up and running, you'll notice that you can schedule your repricing events with Sellery.
You can set them up in hourly intervals, by days of the week, or even by season.
These "time-based rules" enable you to set your pricing whatever type of competition you may have at any given moment.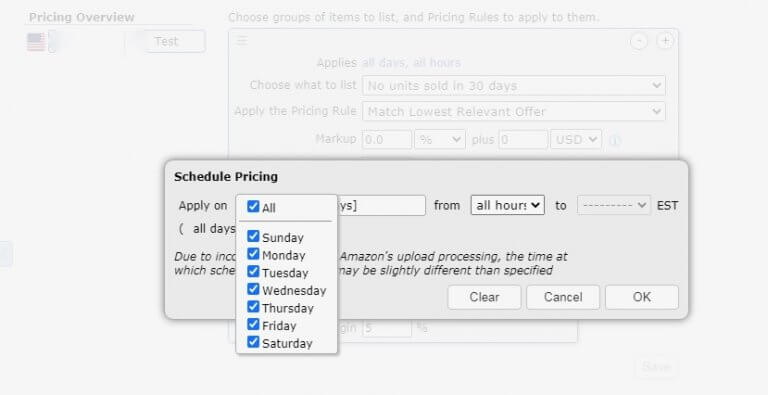 This is great for when you don't want price gougers to trick you into raising your price. Or when you suspect undercutters might try to bring your price down too low.
Both of these tricks would clear the way for them to win the Buy BoxThis refers to the situation where a sel… More. But two can play at that game, and Sellery has other failsafes too.
Mind you, setting specific time intervals for specific price rules doesn't work for every seller.
But it's a useful option for sellers with seasonal and popular items. It's also ideal for products vulnerable to fraudsters, who might place their orders at specific times (e.g. night time) due to time zone limitations.
Here are some of the ways scheduled repricing can help over the next two weeks:
You can lower your prices at rush hour if that's when commuters buy more from you.*
You can apply a universal discount or hike-up that kicks in when the season starts.
You can toggle between two price settings, one during the day and one during the night.
*We don't recommend setting an interval shorter than 2 hours. It takes Amazon some time to process these price uploads, and overloading it with requests could lead to delays and pricing errors.
Should you ever wish to override your scheduled repricing rule, simply disable it.
Alternatively, you can use the 'Ignore' feature in Pricing Overview to temporarily ignore repricing rules for specific items.
5. Price Limits
So, price scheduling is one failsafe.
The 'Ignore' feature is another.
But setting a 'price limit' is the safest and least complicated one.
When you set your upper and lower price limits in Sellery, you can be sure that you don't lose money and you don't risk losing your business.
The Automate Pricing setup wizard refers to them as "floor price" and "ceiling price".
But you'll notice the wizard expects you to enter your price limits; it doesn't help you calculate them.
Sellery is different. It enables you to enter your costs, margins, and markups and shows you your fees and price limits.

You can then use this information to decide for yourself if you should change your price. All you need is a Smart List with every item Sellery can't reprice because, for instance, the minimum price is too high.
Once you see which items aren't competitive, you can take steps to address the problem.
6. Sales Velocity Analysis
As Q4 draws to a close, you'll be anxious to clear up space and prepare for your spring storage IPI check.
With special Smart Lists for your slow-movers and your top-sellers, you'll be able to tweak their prices quickly and effortlessly.
And you'll also know which items are worth reordering for spring 2021.
7. Buy BoxThis refers to the situation where a sel… More Advantage
Sellery has the unique ability to display both the New and the Used Buy Box.
This enables you to expand your list of competitors and perfect your pricing rules so that they take into account indirect competition (e.g. 'Like New' offers).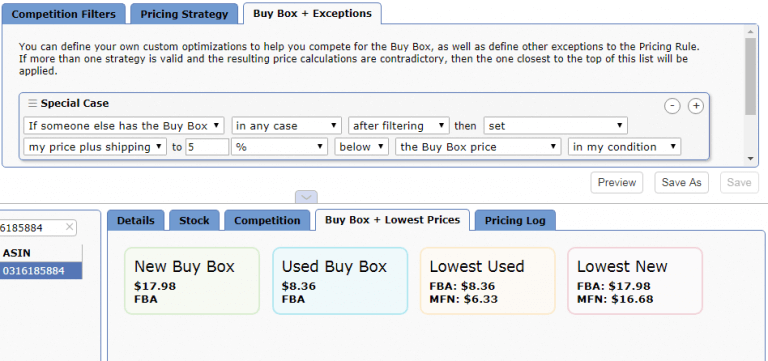 8. MFN and FBA Aware
Sellery treats MFN and FBA listings differently.
It will show you the fees you'll be paying Amazon, based on the fulfillment channel you use.
And if you create separate smart lists for your MFN and your FBA listings, it will also enable you to reprice them differently.
Finally, it also reveals your competitor's fulfillment channel, allowing you to tailor your pricing rules for every item based on how your competitor operates.
9. Private LabelThis is what you call products manufactu… More Friendly
Sellery can also be used for Private Label listings.
It shows competing offers back-to-back and enables you to decide who you want to compete against.
And it acknowledges that when you run out of stock, you lose business.
10. Live Support
We've been doing this for the best part of two decades, so we understand the importance of wrapping our services around your business needs and your time constraints.
That's why we offer customized live support with Amazon Experts via chat, e-mail, and over the phone.
Whether 2020 was good for business or not, it wouldn't hurt to look for an Amazon Repricing tool with all the trimmings. Why waste precious time and effort repricing on Amazon, when you can let Sellery take over for free until Christmas?
Win the Buy Box more often and accelerate sales
No Credit Card needed. Easy sign up for free trial.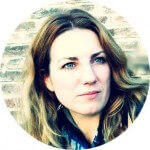 Melanie takes an active interest in all things Amazon. She keeps an eye on the latest developments and keeps Amazon sellers up to speed.