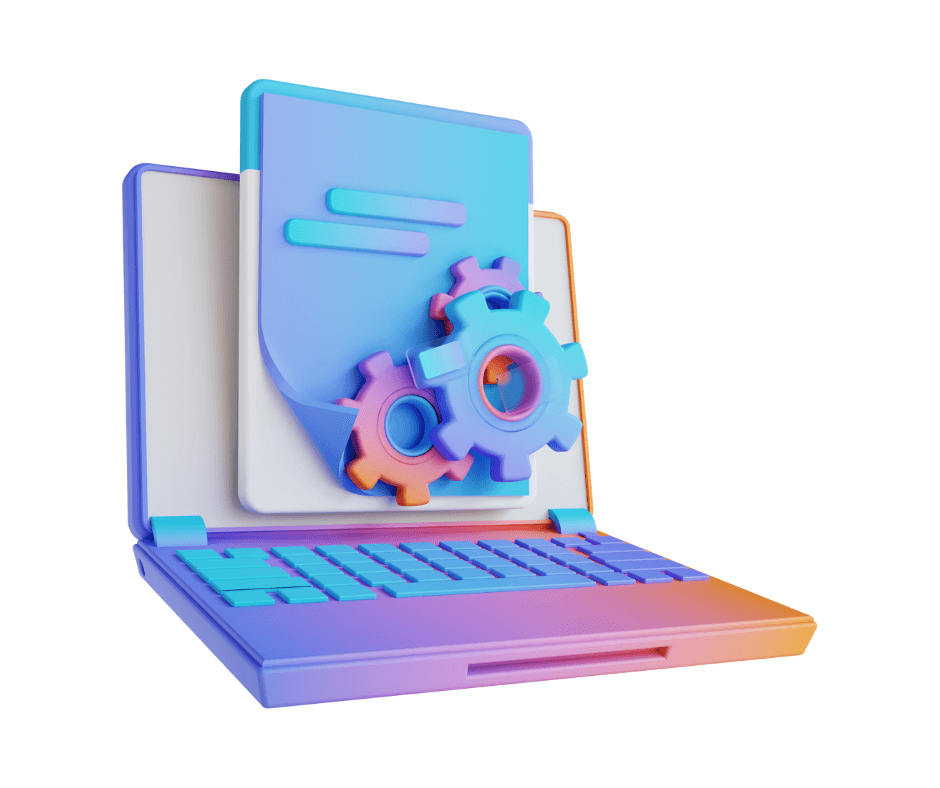 Are you looking for new ways to protect your brand? If you've signed up to Amazon Brand RegistryAmazon Brand Registry is a tool that ena… More, things just got easier for you. The Impact Dashboard is a new way for Private LabelThis is what you call products manufactu… More sellers, vendors, and other rights owners to keep an eye on their brand, IP, and infringement issues.
Amazon Brand Registry has been around for years. This has enabled brand owners to protect their intellectual property A collection of ideas, concepts, … More and brand identity on Amazon for free. But Brand RegistryAmazon Brand Registry is a tool that ena… More just got better. Introducing Impact Dashboard! This newly announced tool is your very own IP infringement control panel.
Basics of Brand Registry  
Version 1.0 of the Amazon Brand RegistryAmazon Brand Registry is a tool that ena… More gave sellers the means to control their listings and receive UPC exemptions. But it has developed into much more. It's now a way for brand owners to legitimize their listings and prevent competitors from hijacking them, misusing their brands, or selling counterfeits.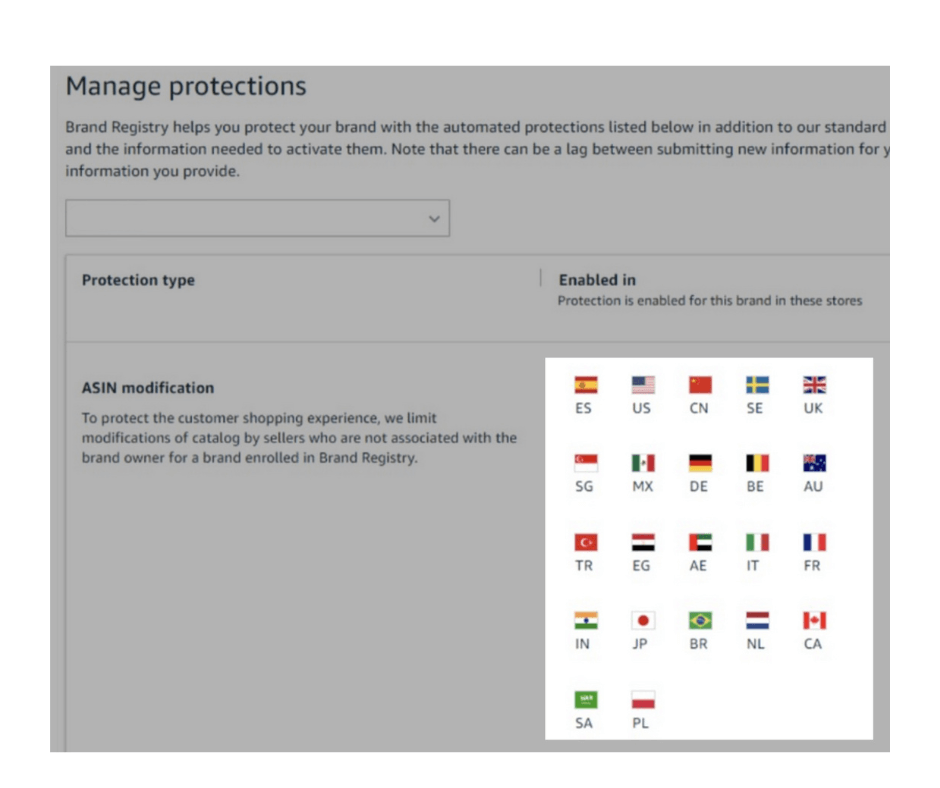 Brand RegistryAmazon Brand Registry is a tool that ena… More 2.0, first introduced in 2017, is now available on most of Amazon's 22 venues. In essence, this interface offers an overview of registered brands, violation reporting tools, access to a dedicated team, and powerful search tools to look up copyright infringements.
5 Features of Brand Registry
As noted in the Amazon Accelerate video above, there are some features that are intrinsic to Brand RegistryAmazon Brand Registry is a tool that ena… More. And there are others that you might think of as add-ons. Here are the 5 built-in features:
'Report a violation' tool. Sellers use it to look up listings, ASINs and images globally, either one-by-one or in bulk.
Automated brand protections (ABP). It consists of bots that use Machine Learning (ML) to look up millions of listings in the background, identify bad actors, and prevent their listings from going live.
Transparency. This optional product serialization service issues unique codes that manufacturers apply to products. Buyers can scan them via the Amazon Shopping app or the Transparency app to check that the items are authentic.
Project Zero. Sellers who join this invite-only program provide Amazon with trademarks, logos, and other key information. Bots will use it to take out any counterfeit listings. There's also a self-service counterfeit removal tool for taking out listings instantly, without checking with Amazon. But if you abuse it, you lose it.
Counterfeit crimes unit (CCU). This global team liaises with brands, customers, and law enforcement to detect, investigate, and remove counterfeits from Amazon, as well as refer bad actors for prosecution.
5 Extra Perks of Brand Registry
Sellers and vendors who sign up for Brand RegistryAmazon Brand Registry is a tool that ena… More also have exclusive access to a series of add-on features like:
Top 20 Benefits of Brand Registry
What do all these cool features mean for you if you sign up to Brand RegistryAmazon Brand Registry is a tool that ena… More? You get to weed out fake offers fast, gain control over your brand identity and presence on Amazon, and direct more of your resources towards growing your brand. Here's what you can do thanks to Brand Registry:
Create attractive, professional looking pages with video and other immersive content.
Update product details and other listing information without opening a case.
Report incorrect variations, inaccurate information, IP infringement, and review manipulations.
Appeal blocked listings and Not-as-Described complaints.
Rely on a dedicated help team at Amazon that helps fix tech bugs and escalate existing issues.
Offer proof of authenticity as standard and block counterfeits from shipping to Amazon FBA.
File complaints against hijackers who use your EIN.
Single-handedly remove copycats with Project Zero's DIY removal tool.
Submit and retract IP infringement claims against similar listings, brands, and logos.
Prevent competitors from piggybacking on your listing.
Use predictive automation to help remove future infringements.
Add agents that can manage your Brand Registry account for you.
Avail of New Seller Incentives for a Perfect Launch with sales rebates, discounted FBA shipping, and free VineA reviewer program available exclusively… More reviews, Transparency codes, storage, and CPC ads.
Gain access to IP Accelerator for trusted law service providers and fast-track brand protection during the trademark application process.
Create Amazon Posts to share your brand content on Amazon for free.
Use Subscribe & Save to promote repeat business.
Make Virtual Bundles and cross-sell to lower costs and boost profits.
When you run ads, track the traffic coming your way from different channels, including social media, with Amazon Attribution.
Earn a Brand Referral Bonus on items sold due to non-Amazon marketing, paid as a 10% referral fee credit (i.e., you pay Amazon 5% instead of 15% in referral fees).
See all your registered brands and any IP and infringement issues in one place thanks to the new Impact Dashboard!
The Importance of the Impact Dashboard
To get a sense of how important this new dashboard is, take a look below. This is a screenshot shared on LinkedIn by Vanessa Hung, CEO of Online Seller Solutions. You can see how many times Amazon's blocked or removed hijackers from a single brand's listings.
As you can see, the Impact Dashboard gives you a lot more visibility into your listings. Aside from hijacking counts, you can also see the relevant venues and any long-term trends. Filters also reveal protection data by store, brand, and category.
You can also download category listing reports. Use this data to fill backend attributes that wouldn't otherwise be available to you when you edit Product Information. If you want to expand internationally, you can use this data to decide which listings to duplicate and seek protection for.
How to Sign Up to Brand Registry
Virtually anyone who owns the rights to a brand can sign up for Brand Registry, including Private LabelThis is what you call products manufactu… More sellers. You can even sign up if you haven't sold on Amazon before. That way, you know you're off to a flying start. But your trademark must be registered, not pending.
If you haven't registered your trademark yet, now would be a good time to work on that. Read our expert guest post on How to Protect Your Trademark for a few insider tips. Set aside a few weeks, and then make a note of all your active registered trademark(s) and trademark numbers.
Then go over the eligibility requirements and take a gander at our Quick Guide to Amazon Brand Registry for a list of trademark office websites. If you're all set, make sure you tick all these boxes before you hit that Enroll Now button and create your Brand RegistryAmazon Brand Registry is a tool that ena… More Account:
A list of the product categories you think your brand should be listed under.
The list of countries where you make and distribute your products.
Images of every product and packaging that displays your branding.
Your website's URL and/or a link to your webshop page (WordPress is fine).
Your chosen key attribute (model, style, catalog, or part number).


Amazon will use this information to verify your business. Once you're signed up, it will also be used by bots to block sellers from using the same wording, images, brand name or logos, or claim that they're distributing or making your product in a different country.
It can take as little as 24 hours to get approved, but give it a few days. Also, be sure to apply separately for each marketplace and to check that your product isn't already registered. Amazon will send a code, usually by email, using the contact details given, and notify you.


That's a wrap for now, but please follow our blog to find out about other exciting new updates on Amazon!
Don't miss the chance to get fresh Amazon News and Amazon expert insight articles right when we post them directly in your inbox.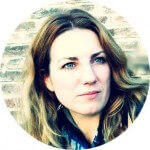 Melanie takes an active interest in all things Amazon. She keeps an eye on the latest developments and keeps Amazon sellers up to speed.