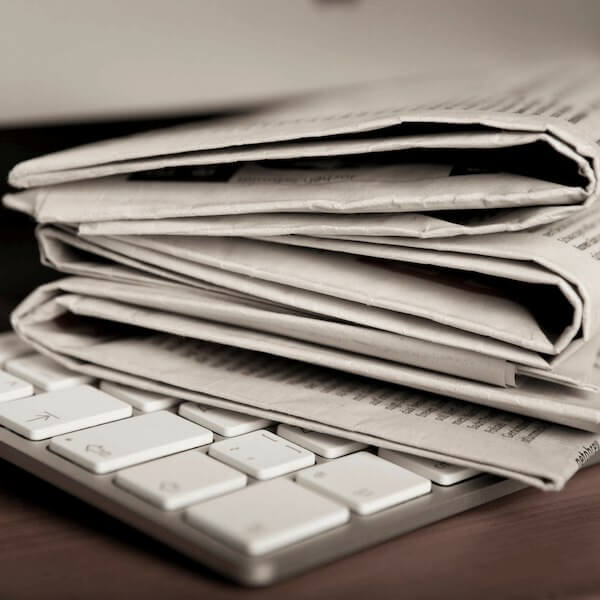 Half-way through Q3, Amazon's dishing out new fees, penalties, an FBA discount outlet, and new ways to shift unwanted stock. And that's not all! Get all your seller news in one big helping right here with the latest edition of the Amazon Digest.
FBA Removal and Disposal Fees Change in Europe
Starting Sept. 3, some FBA removal and disposal fees will change across Europe:
Domestic removal fees for standard-size and oversize units stored in UK fulfillment centers will drop. Those in Spain will rise.
Cross-border removal fees will drop for products stored in 7 countries. The UK, Germany, France, Spain, Italy, Poland, and the Czech Republic are on the list.
Disposal fees will rise for items stored in the 7 fulfillment centers above. They'll be based on unit weight and size.
Free VAT Services on Amazon
Amazon is extending an offer for a free first-year subscription to VAT services. It applies to merchants who sell on Amazon UK, Germany, France, Italy, Poland or the Czech Republic.
Sellers can apply via Seller CentralAmazon Seller Central is a portal or a h… More for their tax to be filed in any of these countries, except the one where their companies were set up. The service is provided by Avalara Europe Ltd. It's priced at €400/country/year, which Amazon promises to reimburse to sellers.
Referral Fee Changes on Amazon FR
France's new 3% digital services tax is causing Amazon.fr to raise its referral fees. All referral fees for orders placed on Amazon FR will increase by 3% on Oct.1, 2019. The 15% referral fee will rise to 15.45%, the 12% referral fee will be replaced with a 12.26% rate, etc.
Outlet for FBA Seller
Amazon Outlet is an overstock store for FBA sellers with a rating of at least 3.5 stars. Buyers are drawn to the website by ad placements and direct emails. Once here, they can enjoy new out-of-season, overstock, and clearance items at reduced prices.
To enroll, sellers must first write to Amazon FBA Seller Connect and say why they're interested. Then they wait for an email to see which ASINs are eligible, get an invite to join, and finally submit an official form.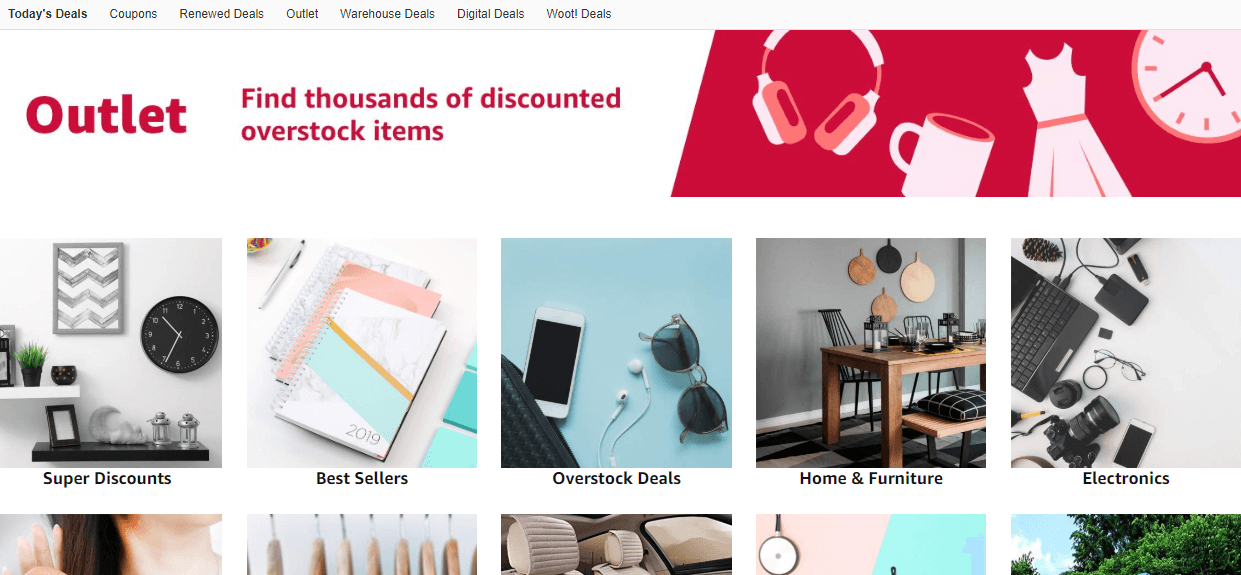 Screengrab of Amazon Outlet Store[/caption]
New Ways to Shift Stock with ASPN
Excess stock stored in the EU can now be disposed of in two new ways thanks to the Amazon Service Provider Network (SPN). These services are available to both FBA and MFN inventory, sellable or not:
To use them, select Excess inventory from SPN. Choose your stock location and select a provider. Upload a record of the quantities, conditionProducts can only be listed on Amazon if… More notes, and other details if needed. Then ship or create a removal order using the shipping address of the organization.
ASINs Suppressed from Amazon Search
Starting Sept. 6, 2019 non-media listings with titles that violate Amazon guidelines will be suppressed from search results. Instead, they'll be featured in the Manage Inventory page. It's in Seller Central, under the Suppressed tab. The list of title offenses includes:
200+ characters in length, including spaces.
phrases like "free shipping" and "quality guaranteed".
symbols and emojis.
generic information like "umbrella", with specific identifiers missing.
VAT for South Korean Residents
On Sept. 1, 2019, Amazon will start collecting 10% extra in VAT from sellers supplying buyers who live in South Korea. The extra charge will apply to Selling on Amazon fees, subscription fees, and Sponsored Ads. To be exempt, sellers must provide Amazon their 10-digit South Korean Business Registration Number (BRN) as evidence of VAT registration in South Korea.
Marketplace App Store Launches in Japan
Sellers on Amazon.co.jp now have access to the Marketplace App Store from Seller Central. This is a directory of over 200 applications developed by Amazon and other providers to help sellers manage their business. More information is available on the Marketplace App Store help page.
Amazon Accelerator Catch
The press is abuzz with a nugget of news first covered by The Wall Street Journal. It's about a little known clause in the Brand Accelerator contract. We talked about the Amazon Accelerator Program, in a previous post, but this latest information may change perceptions.
Apparently, Amazon can buy any brand enrolled in this program for a set price as small as $10,000. The manufacturer can still sell their items, but under a new brand. And after two years, Amazon can get a new supplier to manufacture the product.
Penalties for Inefficient Packaging
WSJ was recently on to another scoop for Amazon sellers. After efforts to cut hundreds of thousands of tons of packaging materials, according to cnet, Amazon will begin fining sellers for unjustifiably large boxes. Sellers have until Sept. 3, 2019 to reduce box sizes to the bare minimum.
Amazon Sells Beetles
According to Mexico News Daily, 65 Final Edition Beetles are being sold and delivered by Amazon.com.mx. For only 410,000 pesos, buyers in Mexico can become the owners of the last few Beetles ever to be produced.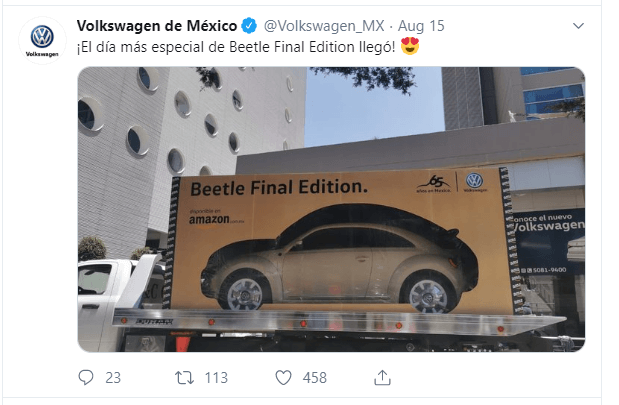 Amazon Buys E8 Storage
Reuters claims Amazon bought an Israeli storage technology company called E8 Storage. The startup offers flash storage capacity for Amazon. It's due to merge with the local AWS development center.
FedEx and Amazon Part Ways
Bloomberg reports that FedEx will no longer be providing ground delivery services to Amazon. Instead, the carrier will be focusing on clients like Walmart. Meanwhile, UPS continues to work with Amazon. And the Shipping with Amazon service available to sellers in NY, LA, and Chicago is likely to expand.
Amazon Sells Premium Houses
It's been a while since Amazon started selling modular homes, including some remote-controlled and expandable tiny houses. But now Amazon's listing a full-size, 774 sq. ft. prefabricated modular house built in Estonia by Q-Haus for $105,000. And everyone's talking about it.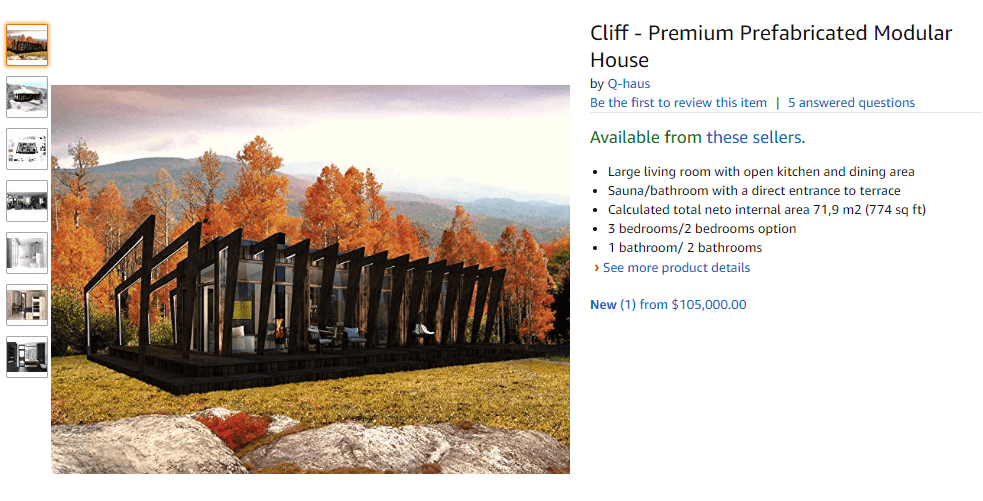 Sold by Amazon Takes on New Meaning
FBA sellers with a registered brand are being offered a new selling program called Sold by Amazon (SBA). Sellers hand their price management over to Amazon. In return, Amazon guarantees them a Minimum Gross Proceed (MGP), according to CNBC. Items enrolled in the program will show as "Ships from and Sold by Amazon.com". More on this here.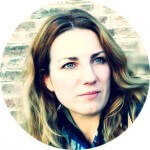 Melanie takes an active interest in all things Amazon. She keeps an eye on the latest developments and keeps Amazon sellers up to speed.