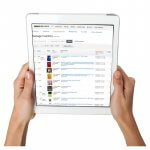 As we step over Q4's threshold, we'd like to share all the Amazon seller news that's been piling up at our humble newsroom. Lend us your ear and a few minutes of your time to see what Amazon's been up to lately, and keep up with the latest developments in the world of third-party sellers.
New ISBN Requirements for Listing Books
Amazon recently sent a reminder that, as of June 2017, books can no longer be listed in the catalogue without an ISBN, EAN or JAN (The Japanese equivalent of the EAN). The rule has been in place on other venues for quite some time. In fact, Doujin magazine was banned on Amazon JP in March 2016. To list a book without any of these article numbers, you must first request an exemption, as mentioned here.
The Automate Pricing File Manages Prices in Bulk
The Automate Pricing file can now add or remove up to 5,000 SKUs at once and up to 3 uploads per day from your listing. The feature automatically adjusts prices according to the rules and the price limits you've set.
No Active Offer? No Shipment
Products stored at fulfillment centres without an active offer are called "stranded inventory". Effective September 21, sellers will be unable to ship additional units of these products to Amazon, unless they find an active listing for them.
As they create their shipments, sellers will be alerted instantly if there's stranded inventory for any of the products in their shipments. They can then go to the Fix Stranded Inventory page (sign-in required) and try to find active listings for their products. Listings can also be altered in bulk using the Bulk Fix Stranded Inventory Report.
If the stranded inventory can't be associated with active listings, sellers must create removal orders for these products within 30 days, before Amazon disposes of them. Removal orders come with certain fees (sign-in required), and they can't be undone once Amazon processes these requests. Seller feedback is welcome at the following email address: us-fba-stranded-inventory-feedback@Amazon.com.
Amazon Tips for the Holidays
As the holidays draw near, you'll find many Amazon experts sharing tips to help boost your online advertisingAdvertising is a means of communication ... More efforts. We chimed in recently too with tips of our own. But who better to get your facts from than Amazon? Browse this recently shared list of 10 advertising tips from Amazon, and learn straight from the horse's mouth how Sponsored ProductsPay-Per-Click (PPC) ad platform for Amaz... More and Headline Search Ads could help you reach shoppers with targeted ads.
Referral Fee Discount on Amazon Europe
Amazon Europe is offering a 20% discount on referral fees for select products listed by November 30, 2017. The list of eligible ASINs is available here. To list them, simply add your offers in one of these two ways:
With other items in your catalogue, using the Build International Listings tool to list across all European marketplaces.

One by one, from the Add a Product page.
Handling Time and Transit Time Policy Changes
Following the standard shipping policy update, Amazon now enables sellers to set a universal Handling Time of 1 day for all the products they're listing. Sellers already shipping items within 24 hours may have all their listings, new and old, defaulted to the 1-day Handling Time.
Default Transit Time and SLAs are also being updated for standard shipping within the USA to:
4 to 8 business days to the Lower 48 States and 7 to 14 b.d. to Hawaii and Alaska for BMVDs;

3 to 5 b.d. to Lower 48 States and 4 to 8 b.d. to Hawaii and Alaska for non-media items;

2 to 4 business days for all items, due in October.
Seller University Launched in Europe
Seller University has recently started sharing Amazon selling tips to Europeans in their native languages. Sellers from across Europe will be able to watch educational videos, walkthroughs and guides to learn about Amazon seller tools and policies.
New Package Weight Requirements
As of October 2nd, 2017, products can only be shipped to Amazon if their weight, when wrapped in their the original packaging, is provided on the Send/Replenish inventory page. This only applies once per ASIN to newly-entered products, as well as any existing products with unknown package weight.
Transit Times Changed on Amazon Germany
MFN products listed on Amazon.de have had their standard shipping transit times reduced and brought in line with Amazon UK's transit times. The transit times displayed for non-media items have reduced to 1-2 days, while those shown for media items shipped to mainland Germany are now 3-4 days. However, sellers have the option to revert to their old transit times by editing this field in their Shipping Settings.
Amazon Enables Prepaid Returns
As of October 2nd, 2017, some sellers will start to see a notification on the Manage Returns page that prepaid returns have been enabled on their accounts. For them, customers will have qualifying returns approved automatically, and they'll be able to print their prepaid return labels instantly. The feature will be rolled out over the course of several weeks.
Sellers should check if any of the following options have been selected by default:
I want to authorize each request;

I will provide a prepaid mailing label;

I want to provide a Return Merchandise Authorization number.
VAT Calculation Service Reminder
Amazon recently sent a reminder that sellers can sign up to have free invoices generated automatically for all their orders. The VAT Calculation Service is available to all sellers. VAT data is displayed in the VAT Calculation Report in the Tax Document Library for all sales, refunds and returns three days after the orders have been shipped.
Amazon Unveils New Gadgets
Amazon's announcements at the Surprise Hardware Event in Seattle last week went down well. Two new Echos, a trio of colorful Echo buttons, the Fire TV 4K TV box, and the Alexa-enabled Echo Spot alarm clock and video camera, are already stirring up interest, weeks or even months before their release.
That's it from us for now, but please follow our blog in the weeks to come for more tips, news, and analyses on Black Friday and the many other exciting sales events on Amazon this Q4.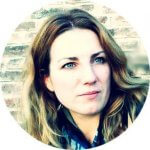 Melanie takes an active interest in all things Amazon. She keeps an eye on the latest developments and keeps Amazon sellers up to speed.