Reading Time:
5
minutes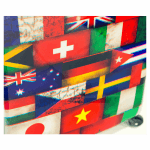 As exciting as it is to expand internationally, many sellers are puzzled or put off by the idea of transferring their offers across venues. We're here to help. Here is a list of the options you have at your disposal when you migrate your Amazon listings.
When it comes to international expansion on Amazon, everyone wants a piece of the action. But based on the number of sellers who reach out to us for help, transferring listings from one venue to another is easier said than done. Luckily, there are several ways to migrate your Amazon listings across venues. Let's run through them here:
Enlist the Help of Your Amazon Account Manager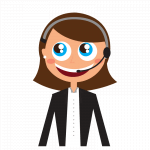 If you'd like to copy and paste your listings from one marketplace to another, then Amazon may be able to help. Even half-way through the year, Amazon is still advertising selling globally and offering their help. Sellers who sign up to the Sell Globally Campaign are assigned an Amazon Account Manager by default.
One of the perks of enlisting the help of an Amazon representative is that they can migrate not just your offers, but also your product reviews between certain venues. You can have product reviews copied from your US listing to your Amazon UK product page, for instance, but it doesn't work the other way around just yet.
Still, the main advantage is access to an internal tool that is only available to you via your account manager. This tool flags up products from your current inventory that would have the highest demand on the new marketplace. The assessment is based on a number of factors, including average price and sales rank.
Transfer Inventory Across Marketplaces Automatically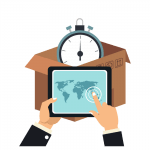 If you'd like to migrate your inventory to new venues where your products are already listed, then use Sellery, the automated repricing software tool developed by SellerEngine. It can't create new product pages for you, but it can transfer your inventory to pre-existing catalog pages.
Sellery can automate much of the work involved in migrating your inventory to a new venue. It works for both Unified Accounts and separate venues associated with an account, so you'll be covered regardless of how your account is set up.
Assuming you've registered as a Professional seller on the new venue and you're an active Sellery user, adding the new venue to your Sellery account is a two-step process:
Navigate to Settings > Accounts. Click on 'New' above the list of marketplaces displayed at the top left, give it a name, and select the venue you'd like to link to from the drop-down list. Hit Save, and we're ready to move on to the next step!

Go to Settings > Pricing Overview. Select your venue from the list displayed on this page, and add pricing rules for the Smart Lists that include the items you'd like to list. Prepare a Pricing Rule from your other venues or come up with one that's specific to this new marketplace.
Note: To migrate your entire inventory, simply select 'Everything' rather than specific Smart Lists.
Congratulations, your venue is now associated with your account! All your items are ready to be priced and listed. Simply hit Save again, and Sellery will migrate and price your selected inventory on the new venue. That's it; you did it in just two easy steps!
Transfer Inventory to Other Amazon Venues Using Amazon Tools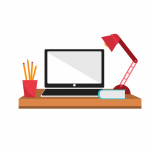 If you've already registered for an Amazon North America Marketplace account, you can use two of Amazon's own tools to manually transfer your listings across venues. As explained here, it's simply a matter of locating them and following a few simple instructions. Here's what you can use to transfer these offers yourself:
Migrate listings by hand using the

Expand Offers Internationally tool

(sign in required).

Update and synchronize listings across venues using the Build International Listings tool (BIL).
This brief Amazon Seller University demo shows you where to find these tools, how you can use BIL with both Unified and Linked accounts:
Manually Transfer Inventory to Other Amazon Venues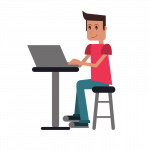 Last but not least, there's always the option to migrate your Amazon listings to any venue you want by hand. If you have the time and the computer skills to edit spreadsheets, then go for it!
But bear in mind that you'll need to enter most of the data by hand. If you sell books, for instance, when you transfer data from the Active Listings report to the Inventory File template, a sizable chunk of important information will be missing. For fields like author, SKU, manufacturer, etc., you need to add this essential data yourself.
Provided you already have your product listing information ready for the new venue, then simply follow these steps:
log into Seller Central on the venue you're currently selling on;

download the Active Listings report;

fill in a template file (Inventory File template and Inventory Loader file links available

here

);

upload the listings to your new marketplace using the upload features within the files.
We can help!
We hope our list has broadened your horizons and given you the confidence to branch out from your home venue and onto new markets. If you need more information or you'd like us to guide you through the process, our friendly International Expansion team is always at your service.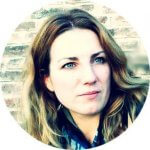 Melanie takes an active interest in all things Amazon. She keeps an eye on the latest developments and keeps Amazon sellers up to speed.