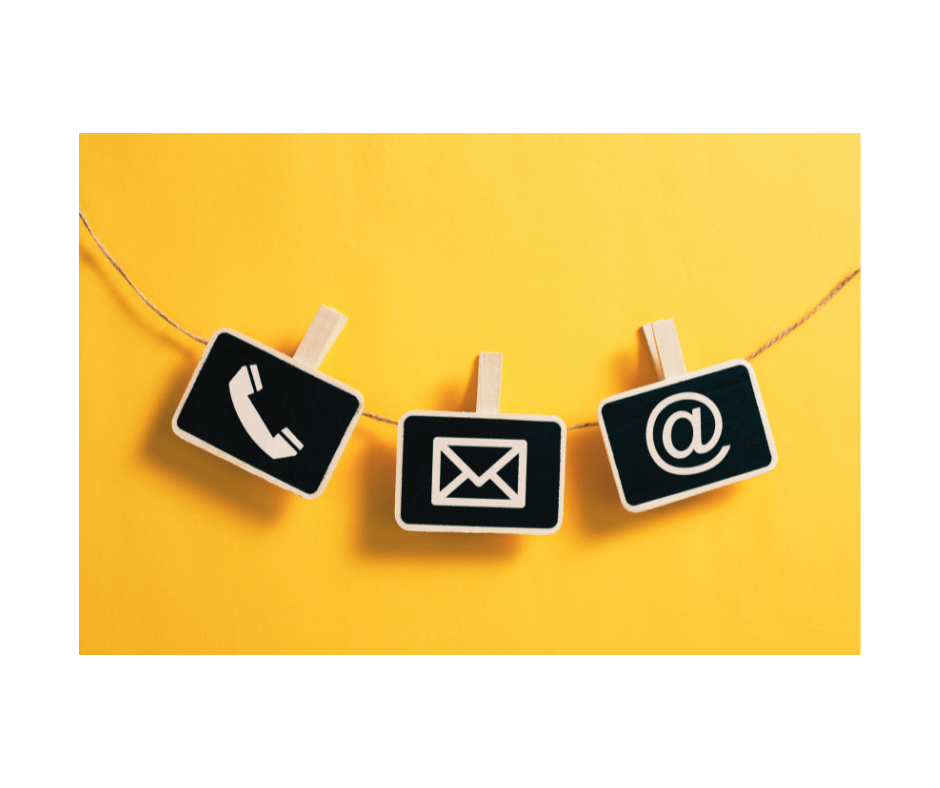 Getting hold of Amazon Seller Support isn't always easy, especially for new sellers. But we'll gladly clue you in on how you can make use of the many seller support contact channels out there. Read up so you too can enjoy easy and more effective communication with Amazon.
If you're not privy to the shortcuts that seasoned sellers use to contact Amazon Seller Support, you can easily find yourself stranded. But there are lots of seller support contact channels available to you. From help pages on filing a ticket to Seller PerformanceA measure of how well Amazon sellers are… More calls for specialized assistance, we take you through them all, so you always speak to the right person at the right time.
Get To Know Your Amazon Seller Support Help Pages
Seller University and the Help for Amazon Sellers page in Seller CentralAmazon Seller Central is a portal or a h… More are packed with information. They cover a slew of topics like account management, listing optimization, and policy compliance. But if Amazon Seller Central help pages and public tutorials aren't helping, there's always Seller Support.
Try the Various Amazon Seller Support Contact Channels
There are several ways to reach Amazon Seller Support depending on your issue and its urgency, namely email, phone, live chat, and a ticketing system. If your account is compromised, for instance, you need to speak to Seller Support immediately. If you want some feedbackA performance rating on a scale of 1 to … More removed, email will do.
Also, you may prefer email support for complex issues, as described in this Orange Klik webinar. That way, you can attach files, refer to similar cases from the past, or clarify for Amazon the actual attribute in an inventory file that's causing an error- something you may not be able to do over phone or chat.
While the interface and the way you access these options may change in time and across marketplaces, these menus are usually available to all Amazon sellers. Here are 5 of the main Seller Support contact channels available to sellers today:
Ticketing System. Contacting Seller Support is as easy as logging into Seller CentralAmazon Seller Central is a portal or a h… More and clicking the Help tab. You should then be able to ask for a reply via email, phone, or live chat, depending on your venue. You can then follow up on your support ticket from the Case Log page.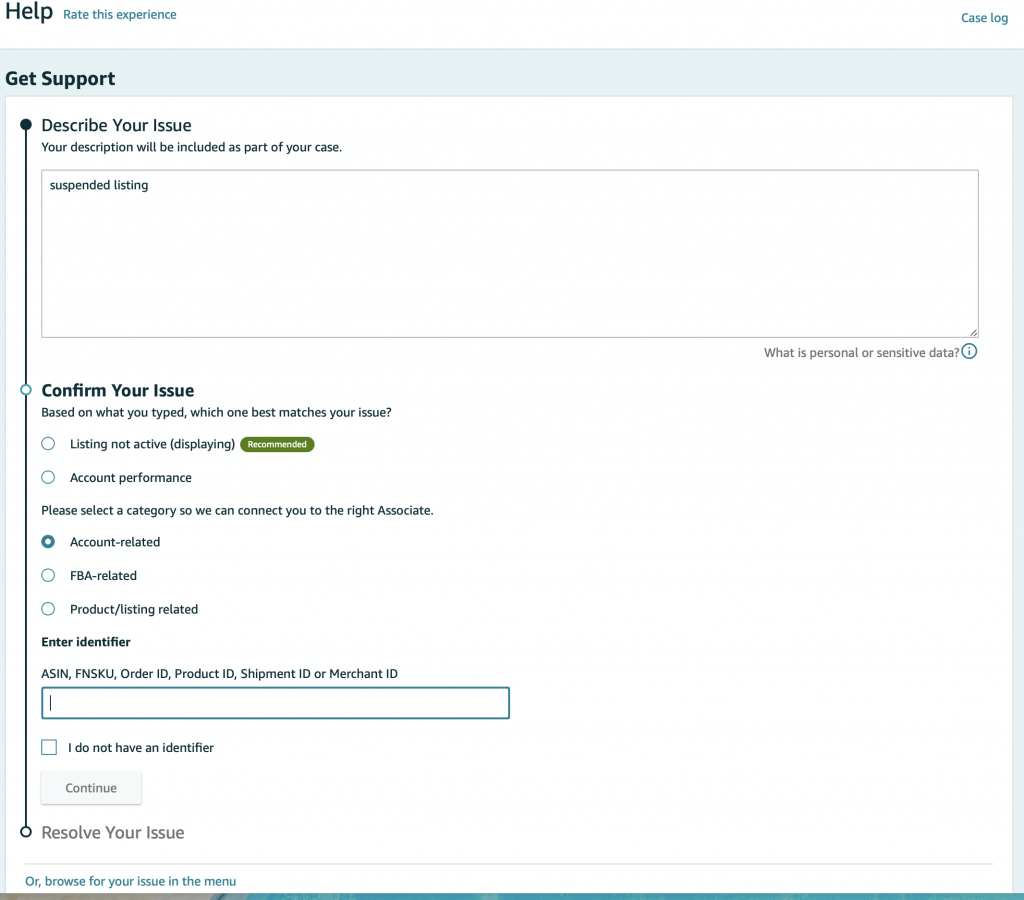 | Note: Amazon will use the contact information on file to reply. Make sure you register with a local phone number, whether you own one outright or buy a virtual number. |
Help Hub. Access the Help Hub online form (sign-in required) from Help for Amazon Sellers in Seller CentralAmazon Seller Central is a portal or a h… More. This enables you to speak to someone via email in a variety of languages. If you prefer to speak on the phone, then enter a telephone number to request a callback.
Get Help. You can also speak to an associate using the Get Help form in Seller CentralAmazon Seller Central is a portal or a h… More. The form includes an FAQ section with topics like KYC verification, listing errors, and product variation. This page is ideal for US sellers with accounts on international venues.
Seller Forums. Use the Seller Forums link in Seller Central or straight from your browser (sign-in required) to speak to sellers, Community Managers, or other moderators. Look for the "_Amazon" phrase and the monochrome Amazon logo to make sure you're speaking to an Amazon employee.
Customer Service. You can also use the Customer Service page to access the help options for sellers, affiliates, and AWS. Scroll to the bottom of the page and you'll find a link to the Help for Amazon Sellers page, which takes you to the Help Hub mentioned above.
Bear in mind that Seller Support doesn't handle every type of issue. For instance, if your listing is hijacked, you must also ask to speak to the Catalog Team that operates on the marketplace in question, as we explained in our post on the topic of Amazon keyword sabotage.
Reach Out to the Seller Performance Team
When your performance is under review and you risk losing your selling privileges, it's best to seek assistance from the Seller PerformanceA measure of how well Amazon sellers are… More Team. There are 3 ways to do so. For instance, you can click 'Call me now' on your Account HealthAccount Health is an Amazon page which c… More dashboard anytime during working hours.
Secondly, you can go to your Seller Central account during local working hours and use the Help > Contact Us option to select Seller Performance. As above, you need a local phone number. Otherwise, it won't work. Then request a call back.
As you can see, there's no shortage of options for contacting Seller Support and requesting Seller PerformanceA measure of how well Amazon sellers are… More calls. But even with all these resources, it can still be hard to navigate this ecosystem. Follow our blog, and you'll soon get the knack for quick and effective communication with Amazon.
Don't miss the chance to get fresh Amazon News and Amazon expert insight articles right when we post them directly in your inbox.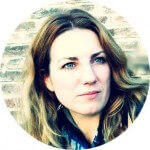 Melanie takes an active interest in all things Amazon. She keeps an eye on the latest developments and keeps Amazon sellers up to speed.