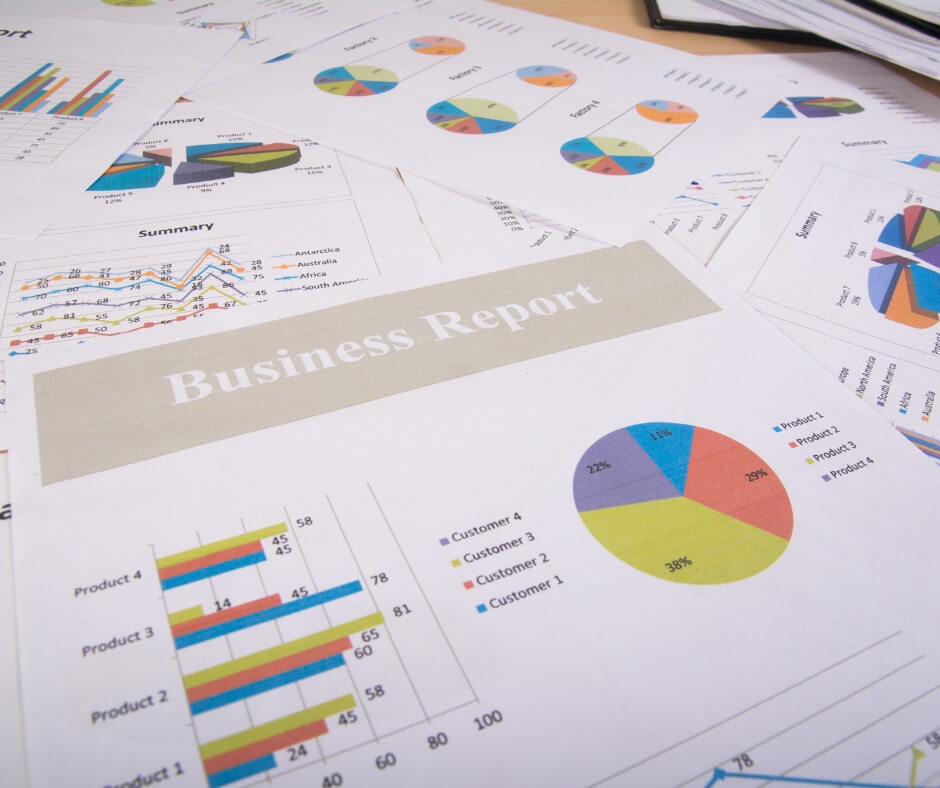 The secret to a good pricing strategy lies in the way you use your Amazon business reports. Take the long-term view to selling on Amazon with our brief guide. It features popular business reports for FBA sellers, MFN Sellers, and other online merchants.
Merchants who sell on Amazon have access to a variety of tools via Seller Central. Some of the most revealing are Amazon business reports. Some are available FBA sellers only, some can only be accessed by registered brand sellers, and some are open to all.
Amazon Business Reports for MFN Sellers
Sellers who fulfill their own orders can view their Amazon business reports by logging into Seller Central and hitting the Reports tab. This brings up several business reports for MFN sellers. It also shows links to payment and tax reports.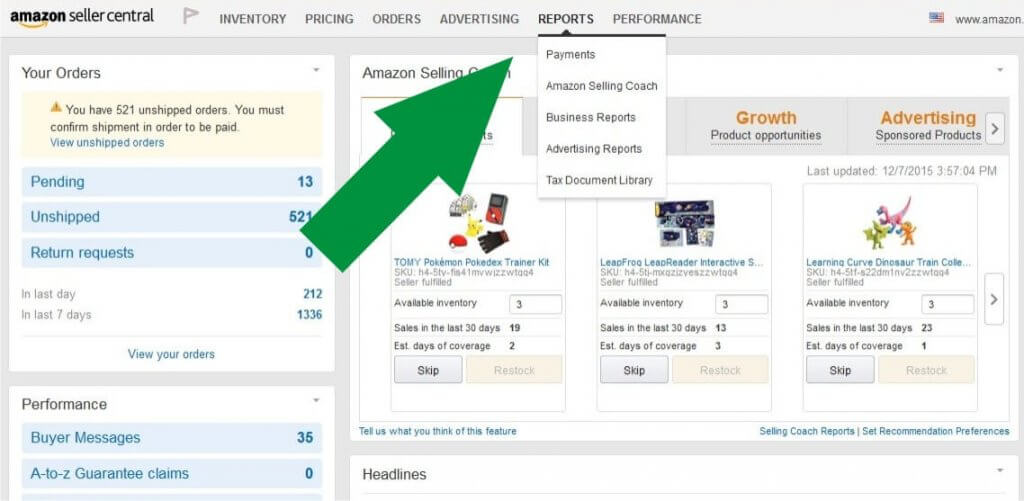 Reports are displayed alongside the Sales Dashboard and the Amazon Selling Coach. The first displays sales data through tables and graphs. The latter shows a list of opportunities. This includes price and inventory recommendations.

Business reports for MFN sellers are sorted into three main groups: by date, by ASIN, and everything else. As seen below, each group features three reports. And the Detail Page Sales & Traffic report is available to view by data and ASIN.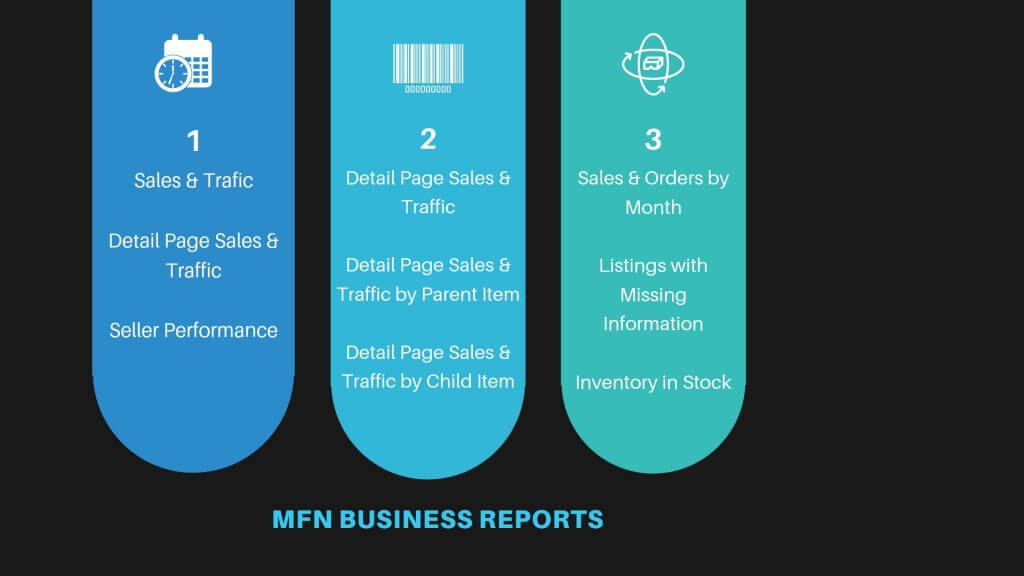 In fact, the Detail Page Sales & Traffic is especially important if you're trying to draft your pricing strategy. Select these three columns to see which items need repricing and restocking before Q4:
Buy Box %
Unit Session %
Order Item Session %
Amazon Business Reports for FBA Sellers
Business reports for FBA sellers are available to those who sell at least one product using Fulfillment by Amazon. Unlike MFN business reports, they're not organized into neat little sections and dashboards. But there are 5 major categories, as seen below.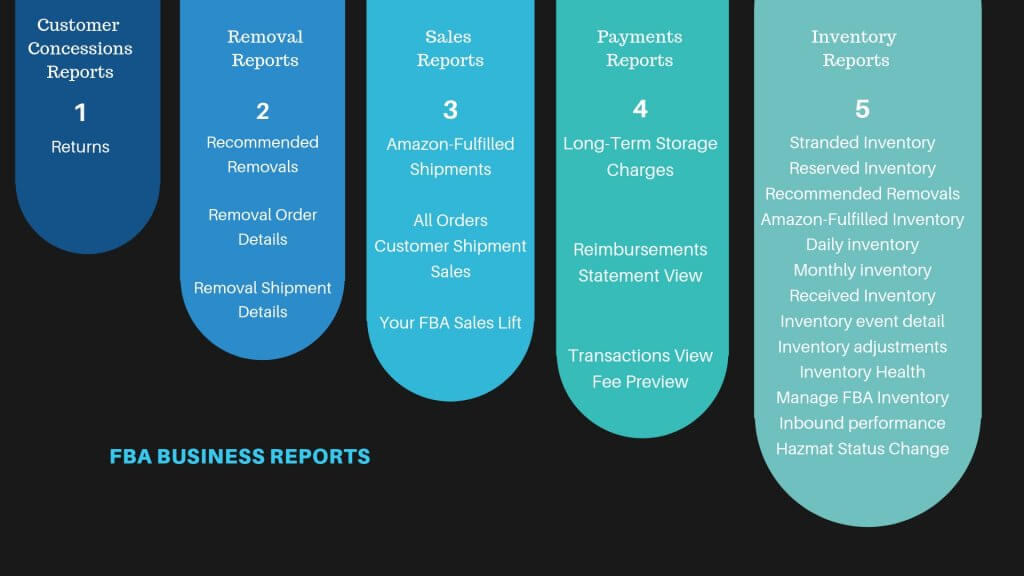 The FBA Sales Lift tool, for instance, is part of the Sales Dashboard. It compares sales velocity for units fulfilled by MFN, as opposed to those shipped via Amazon. Still, most FBA inventory, sales tax, and removal reports can be accessed through the Inventory tab.
The Sell on Amazon demo below takes you through the basics of navigating through the Business Reports section. Note that the layout and information displayed in Seller Central may vary from one venue to the other and from time to time.
Amazon Business Reports for Registered Brands
There are many other reports, tools, and dashboards for Amazon sellers. One is the Voice of the Customer dashboard, which flags up problem products and gives sellers the option to address them.
But one tool developed for vendors and open to sellers who use Amazon Brand Services, such as PL sellers, is Brand Analytics. It features an Amazon Search Term Report with information about:
Search Frequency Rank – search term popularity as compared to others used at the time.
Click Share – number of clicks on specific products over total clicks.
Conversion Share – times buyers place orders for specific items versus all orders placed after using a search term.
And it also features the Consumer Behavior Dashboard. This displays valuable and very specific buyer information. It's broken down into brackets and grouped into these three categories:
Amazon Search Terms – most sought-after listings and keywords.
Item Comparison – a report of the top 5 competing products.
Demographics – age, income, education, and marital status of buyers, as seen here.
Now that we've combed through the most popular Amazon business reports, let's have a look later this week at some performance metrics. Join our blog again as we analyze how seller metrics have changed over time, and what this means for MFN and FBA sellers, as well as other merchants.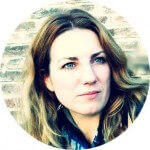 Melanie takes an active interest in all things Amazon. She keeps an eye on the latest developments and keeps Amazon sellers up to speed.