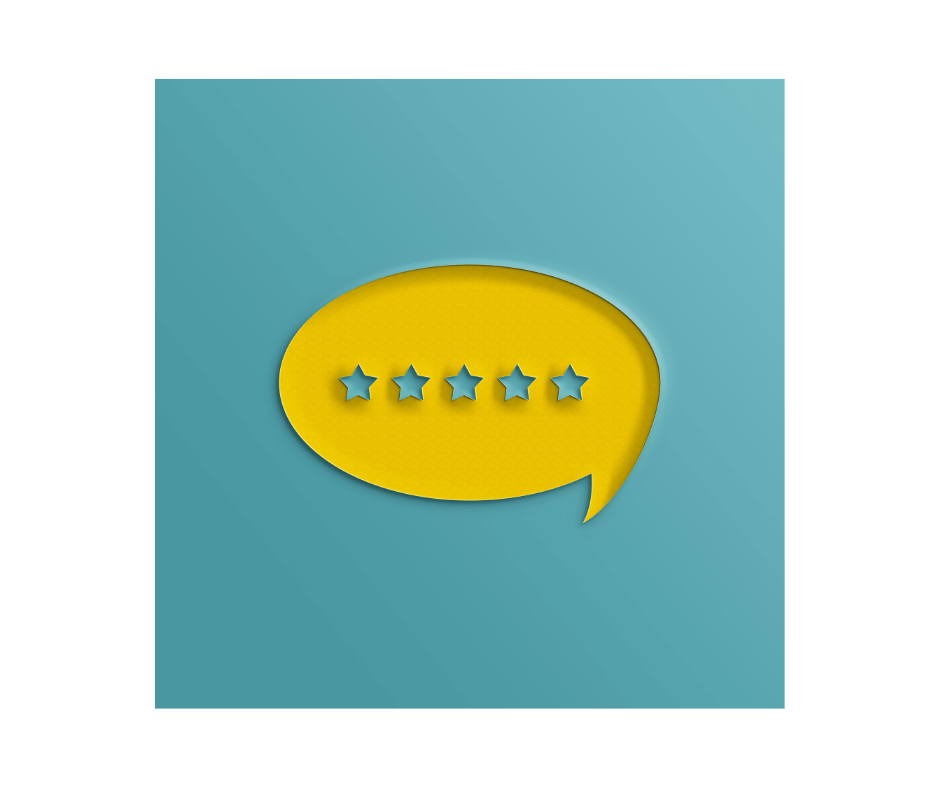 Time is ticking. You have a few more weeks to boost those Amazon product reviews before the next big sales event. Rev up your review management and bring in more positive reviews with these 10 seller strategies.
As one of the most significant marketplaces for sellers worldwide, Amazon has earned the appreciation of millions. But what about sellers? Their success is measured in feedbackA performance rating on a scale of 1 to … More, metrics, and reviews. If you're hoping to leverage your Amazon product reviews and fuel your growth, here are a few seller strategies for managing product reviews effectively.
10 Seller Strategies for Better Amazon Product Reviews
Know the Importance of Positive Reviews
Product reviews wield immense influence over a buyer's decision-making process, because readers value the opinions of fellow consumers. So, reviews serve as powerful peer endorsements and trust signals that affect:
Purchases. Positive reviews can nudge hesitant buyers toward a purchase, while negative ones can steer them away.
Sales. Reviews have a direct impact on a seller's bottom line because they can lead to conversion.
Ranking. The A10 algorithm takes the number of reviews into account when it determines a product's search ranking, making items with more reviews more visible to buyers.

The relationship between reviews, visibility, and sales is a vicious circle. Buyers can only see 7 search results pages. But they usually only look at a handful of listings on page 1 anyway. So, the rest are virtually invisible.
On Amazon, visibility begets sales. They generate reviews, which improve ranking, and this causes better visibility.
Understand the Amazon Review System
Amazon runs a tight ship. It wants to ensure the authenticity and credibility of reviews, so there are stringent rules for submitting and managing product reviews. Reviews may be flagged up for a variety of reasons, but there are 2 key concerns:
Review Guidelines. Amazon's Community Guidelines clearly state what is deemed illegal, inappropriate, or compensated. For serious breeches, Amazon can suspend accounts, remove listings and withhold payment.
AI Generated Reviews. Amazon has introduced some AI review features like summaries, tagging, highlights, and filtering for age and size. Unfortunately, as CNBC points out, bad actors are also leveraging AI in their own interest, writing blatantly made-up reviews. This includes VineA reviewer program available exclusively… More Voices!


There's no shortage of tools that claim to detect fake reviews and AI-generated content. ReviewMeta is just such a tool. Unfortunately, as MrWhosetheBoss shows in his own investigation aired on YouTube, incentivized and AI content can still pass a review check, and there's no reliable tool for detecting it.
Encourage Positive Reviews
People just don't leave that many reviews anymore. It takes too much time and effort and they may feel like they have nothing to add. If they're on the app, they might find it hard to select photos from the gallery. Or, on a browser, they need to scroll down all the way to your item. No wonder Amazon's turning to gamification.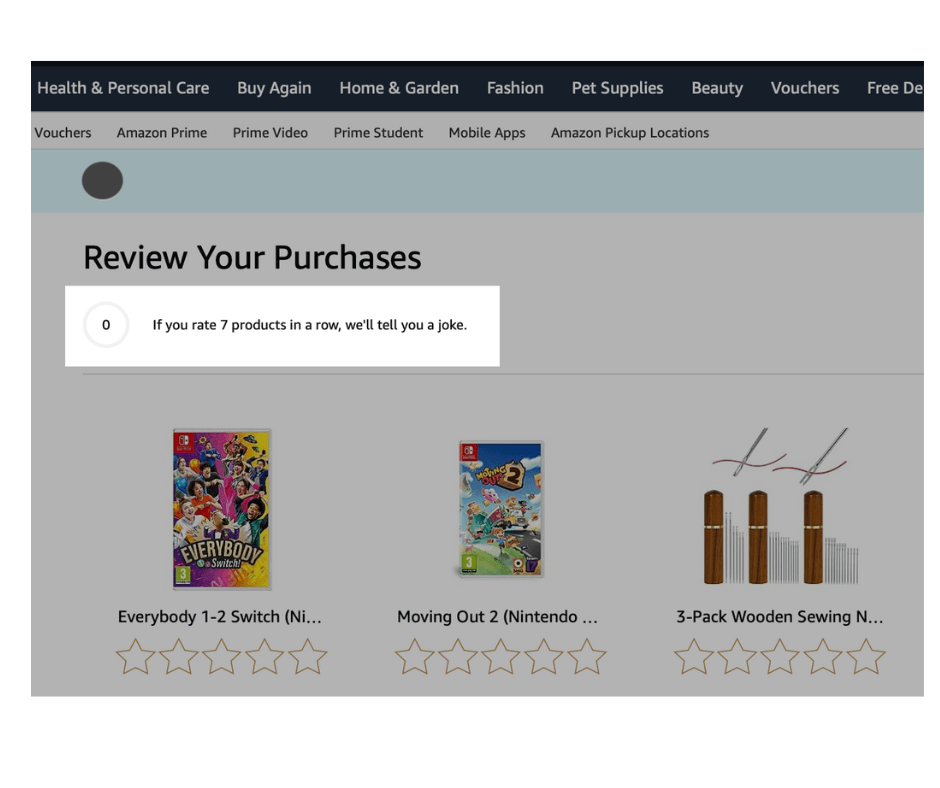 With buyers able to block unsolicited messages through the e-mail opt-out, sending review requests can be challenging. As an honest seller, your best course of action is to encourage positive reviews from your buyers in a way that is not deemed annoying, via:
Customer Communication. The Buyer-Seller messaging service is the only way you can contact buyers. For app users, this service is essentially a chat tool. Bear in mind that some buyers have trouble using it, and may be
Review Request Emails. Crafting effective review request emails is an art. Your requests must be courteous. The faster you send them, the better. Also, they must abide by Amazon's Review Policies.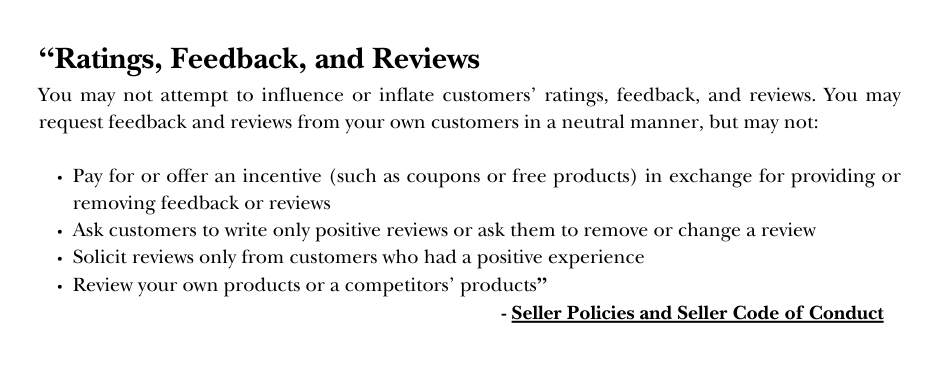 Exceptional Service. You can create a positive impression with fast delivery, quick replies, no-fuss refunds, etc. If there's no communication prior to delivery, you could also try slipping a nicely written letter into the package before shipping it, to let the buyer know how much you appreciate reviews. However, keep an eye on the Seller Code of Conduct.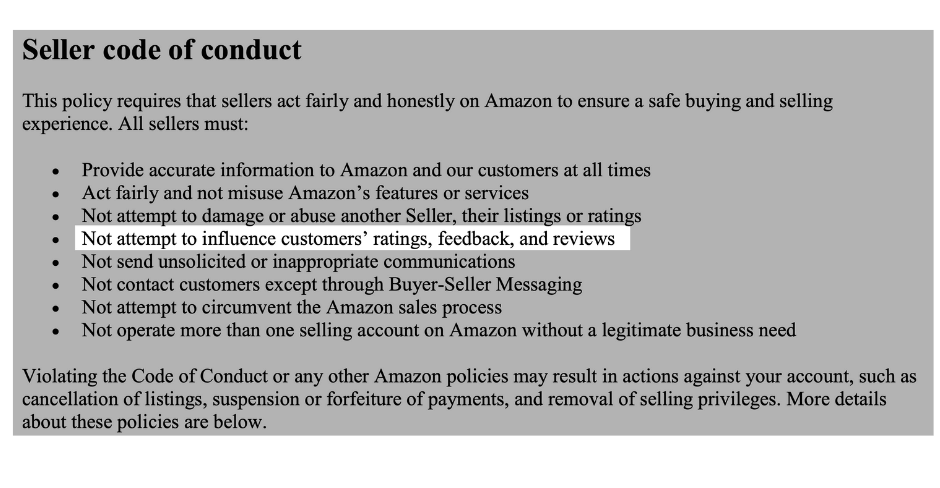 Deal with Negative Reviews
Negative reviews are inevitable, but how you respond to them can make all the difference. You don't need to kill them with kindness, but remember that your reply may be public. To protect the integrity of your product reviews, try these options:
Be Professional. A thoughtful and constructive response can mitigate the impact of a negative review and demonstrate to all buyers a commitment to customer satisfaction.
Report Where Necessary. Amazon may remove reviews that don't comply with the guidelines. This includes posts that refer to other sellers, stores, products, prices, delivery services, etc. Negative review management starts with knowing the rules.
Leverage Social Proof
Positive testimonials are a form of social proof that can enhance product listings. But they don't need to be written reviews. They can be video accounts of buyer impressions too. Some of the best ways to highlight a product and convert browsers into buyers are:
Amazon Live. If you don't mind streaming live, then being featured in this gallery of shoppable videos is bound to bring the spotlight on your item.
Influencers. With a vanity page and storefront A storefront is the page Amazon u… More of their own, influencers can bring their social media following to your product page by adding shoppable photos and videos. They don't even need to review your items, but you can ask nicely.
Video Buyer Reviews. You can ask buyers for video reviews, as explained here, as long as you follow community guidelines.
Video Ads. Brand Registry members can display Amazon Video Ads like the ones below, as Small Films points out.
Monitor Your Reviews
If you want something done right, you need to do it yourself. This is especially true with negative review monitoring, where a single post can dramatically lower sales. Here's what you can do to make this process easier:
Use a Review Tracking Tool. When it comes to review monitoring software, you'll be spoiled for choice. They often come with metrics, templates, and new review notifications, so you're always in the loop.
Respond Quickly. Buyers expect timely responses. They also lose interest and find alternatives if they don't get what they want quickly. So, strike while the iron's hot. This shows commitment and also prevents an issue from snowballing and turning into an A-to-Z claim.
Look Out for Bad Actors
There are so many black hat tactics on Amazon, that you can expect a few to make their way to you or to steal business from you. Here are some of the tricks you can expect from a bad seller:
Variation Manipulation. It's pretty common for bad sellers to have a successful listing with great reviews, and then let other products piggyback on it by marking them as product variations, when they clearly aren't.
Bait and Click. Some sellers might start off with a cheap item and garner great reviews. They would then add an expensive item on the listing and make buyers think those good value reviews from before refer to this expensive item.
Brushing Scam. Data leaks are common. But sometimes sellers buy leaked buyer addresses and then send cheap items as tracked gifts to these buyers. They then leave the reviews themselves, often for expensive items. How? The tracking number shows they delivered, and the cost of the freebie is easily offset. The buyer has no idea who or why sent the cheap 'gift'.
Review Hacking. Bad sellers can interfere with a competitor's reviews. As MrWhosetheBoss shows, they freely claim that they can delete a competitor's reviews or add suspicious ones to their products, triggering a suspension.
Stay Compliant
Violating Amazon's review policies can have serious consequences, including account suspension. The onus is on the seller to keep up with policy updates and to ensure compliance at all times. To stay in Amazon's graces, subscribe to newsletters like ours and keep your eyes peeled for changes.


Legal and Ethical Considerations
Soliciting reviews may be common practice, but it must be done responsibly and ethically. Incentivized and biased reviews can have legal ramifications, including fines, as well as reputational damage. Transparency and authenticity should reign supreme in any review solicitation effort.


Build Long-Term Trust
If you're on Amazon trying to roll out a get-rich-quick-scheme, you're in the wrong place. Selling on Amazon is about sustainable success, where you maintain a clean track record and provide exceptional customer service. If you're here for positive reviews, building a customer base, bringing in repeat business, and fostering brand loyalty, then you might just make those sales and keep the money too.
As you can see, product reviews are more than mere endorsements; they are the lifeblood of trust and credibility on this vast online marketplace. They are the feedbackA performance rating on a scale of 1 to … More loop that connects you with your customers, shaping your brand's reputation and influencing buying decisions.
In the ever-evolving world of e-commerce, mastering the art of managing product reviews on Amazon is not just a strategy; it's a necessity for success. As we conclude this exploration of product reviews, it's essential to underscore the pivotal role they play in shaping your Amazon journey.
*Disclaimer: We are not endorsed by or affiliated with the products or service providers featured in this post. Our recommendations are for reference purposes only. Please exercise due diligence and carry out your own inquiries. 
Don't miss the chance to get fresh Amazon News and Amazon expert insight articles right when we post them directly in your inbox.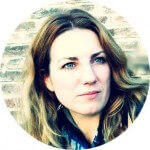 Melanie takes an active interest in all things Amazon. She keeps an eye on the latest developments and keeps Amazon sellers up to speed.