Now that the new Amazon e-mail opt-out feature has had time to sink in, sellers fear that Amazon may apply a penalty for sending unsolicited e-mail. So the new policy update will surely come as a relief to many.
It's been nearly three months since Amazon introduced the feature that enables buyers to opt out of receiving unsolicited emails from sellers. Within days, 20% of buyers were already opting out. But what will this mean for you? Will Amazon start applying penalties to sellers who don't comply?
Here's what you need to know, in a nutshell:
The Policy
Buyers who opt out will still receive critical emails, i.e. those concerning issues with a shipping address or delivery schedule. Also, questions that have to do with product customization will not be on the opt-out list either.
However, buyer-seller communication will be seriously hampered for sellers who routinely send non-critical emails. The types of emails that fall into this category are: feedbackA performance rating on a scale of 1 to ... More or review requests, general order fulfillment notifications, tips and instructions, and out-of-stock notifications. These emails would simply bounce.
The Workaround
Luckily, genuine critical emails can still be sent, even if they fall under Amazon's 'non-critical' classification. All sellers need to do is write ''[Important]'' in the subject line, or if they're using the Buyer-Seller Messaging tool, select ''Additional Information Required'' from the drop down list of subject options.
︱Note: SellerEngine tried sending emails with the ''Additional Info'' subject field mentioned above, and they still sometimes bounced back. We assume this feature still has a few glitches.︱
The Confusion
Many sellers feared Amazon would not only stop emails from reaching the buyers, but penalize sellers for sending them. Worse still, some feared being punished for practicing proactive customer service strategies that involve sending tips, product manuals, FAQs, or even basic follow-up emails.
This lead to the idea that sellers should create a blacklist for emails that bounce so that they don't run the risk of being penalized. This, then, lead to even more complicated questions from those who use software that automatically tracks feedback, reviews, and refunds, and generates emails automatically.
The Policy Update
It seems there's no need to worry about penalties. Amazon recently updated its FAQ section to say that sellers will not be penalized. So, aside from being an obvious nuisance and potentially limiting their marketing opportunities, bounced emails will not affect sellers in any way.

We hope we've addressed some of your concerns here. But if there are other issues you'd like to raise with us, please feel free to comment below or get in touch with us directly.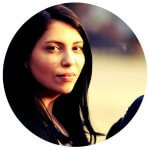 Irina is part of the Business Development Team at SellerEngine Software. She's an expert in bringing back to life Amazon Selling Accounts. Her motto is: everything will be alright in the end, and if it's not alright, then it's not the end.